Quick, Easy & Healthy Fat Burning Keto Soup Recipes
Now that it's finally cooling off, I'm getting super excited about soup! It's time to slip on your socks and enjoy these warm and savory keto and low carb soup recipes all winter long.
My favorite thing about soup is that you can make a huge batch of it and savor it leftover for an entire week. This makes for quick lunches and easy dinners when you're on a low carb diet. Everyone loves that!
In fact, you could spend an entire Sunday making several different soup recipes, and then freeze them in individual portions for later use. This makes keto meal planning super cheap and effortless.
Happiness is hot soup on a cold day.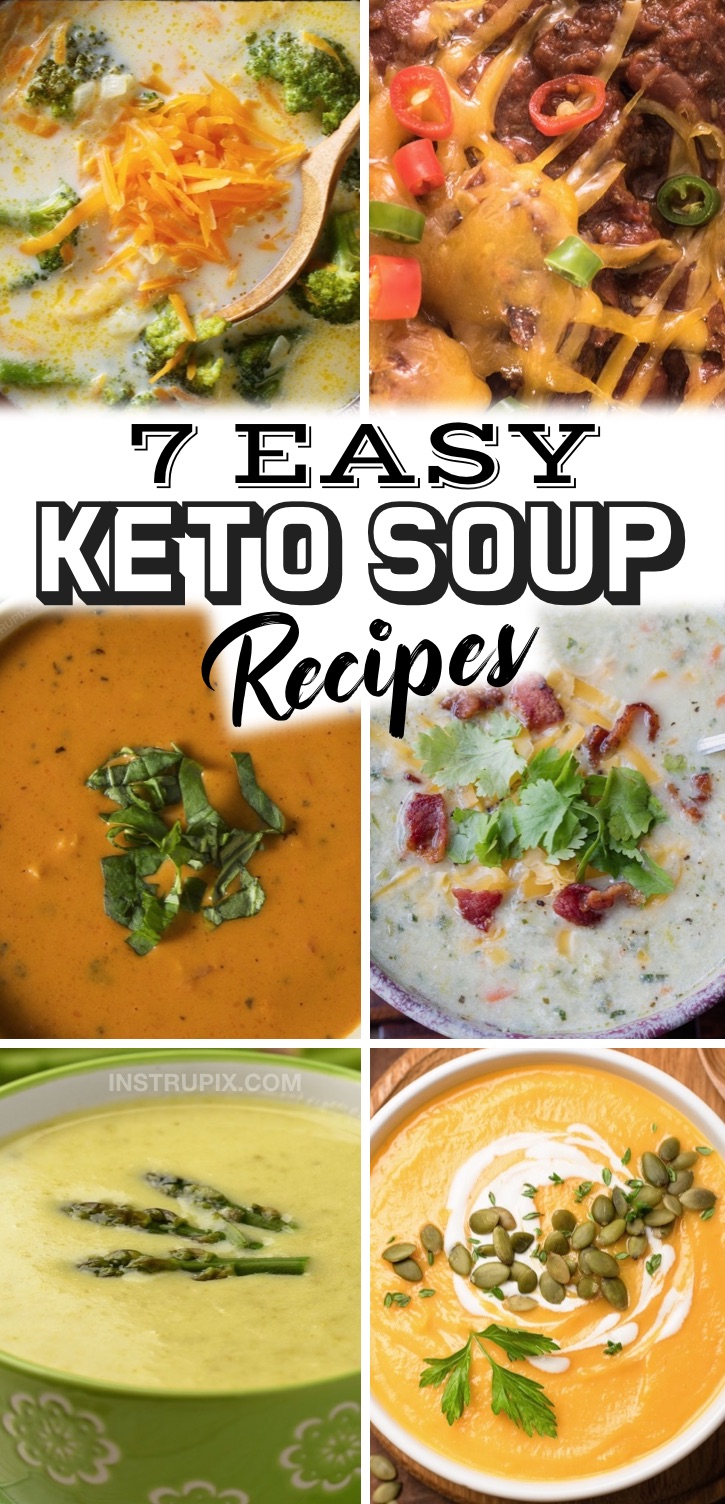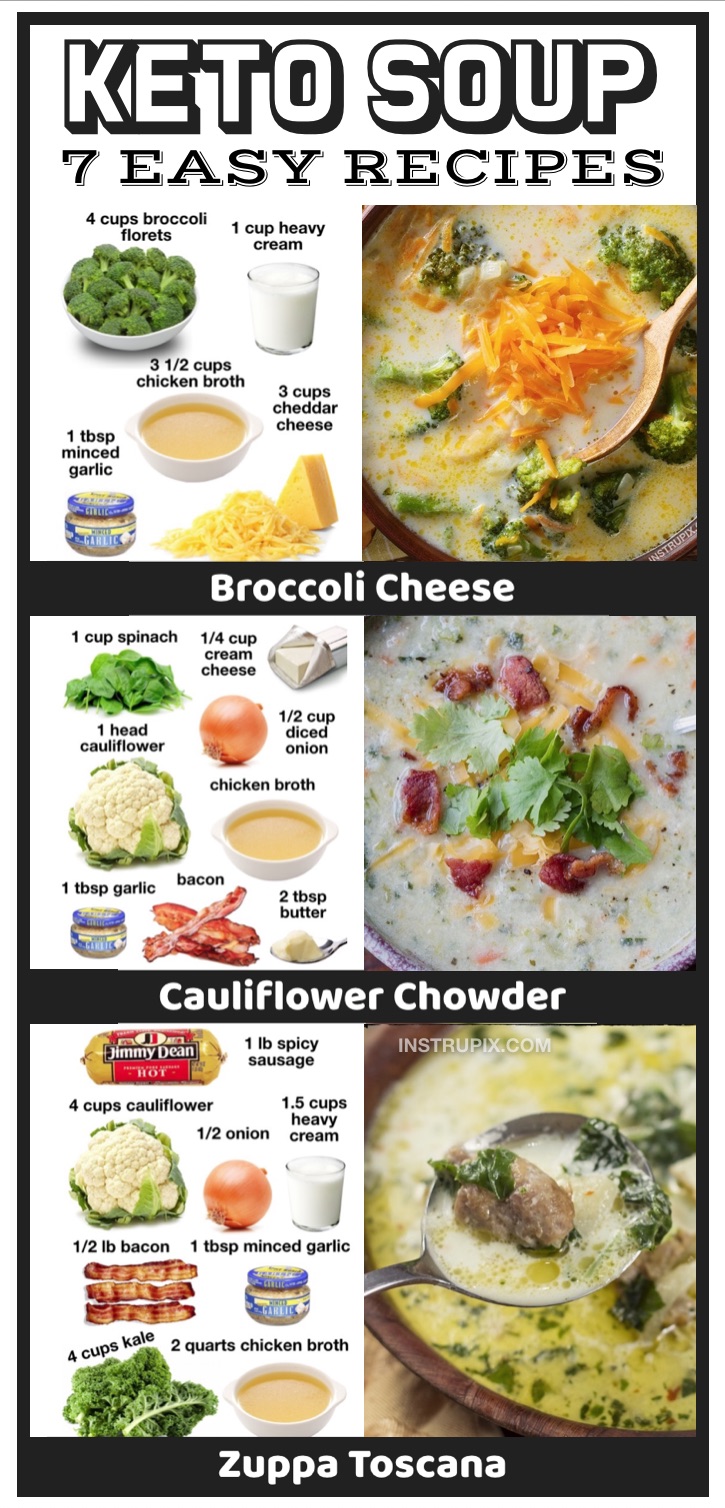 ---
Broccoli cheese soup is my all-time favorite, and it's really easy to make low carb and keto friendly. I feel like the broccoli counteracts all of that cheese, making it healthy yet super rich and creamy. And what goes better with broccoli cheese soup than these Easy Keto Garlic Biscuits?

---
Tomato soup is a classic that never goes out of style. This recipe makes it super creamy and rich with the addition of cream cheese and butter! YUM. Want the works? Try it with these Keto Cheesy Garlic Breadsticks. Soup is always better with "bread".
---
This low carb soup is an Italian favorite, and once you try it you will see why! The traditional zuppa toscana is made with potatoes, but you will be replacing them with cauliflower in this recipe. And, I figured why not add in some bacon?

---
There's nothing like a hot bowl of delicious chili on a cold day! Top it with low carb ingredients like cheese and sour cream to make it extra savory. You've got to check out this low carb chili recipe made without the beans! Sorry, beans, you're just not low carb enough.
---
Simply add "chowder" to the end of any soup name and you know it's going to be super rich and amazing! This keto soup recipe is no exception. Top it with cheddar cheese for the finishing touch.

---
By the end of September, I'm usually craving pumpkin. ANYTHING pumpkin! This easy and low carb pumpkin soup hits the nail on the head. Top it with pumpkin seeds for the perfect crunch.


---
Because asparagus is in season during the spring months, this easy, healthy and low carb soup recipe is perfect even after the flowers have bloomed. I never get tired of soup, and you won't believe how delicious a vegetable soup can be.


---
Leave a comment...