The Best Quick & Easy Zucchini Fritters
There's just something about the mixture of finely sliced veggies and cheese, fried in a pan, in the shape of a pancake, that makes me VERY happy. Veggie fritters are super fun and delicious, plus a great way to use up vegetables from your garden, or anything you have leftover from the night before.
That's all you have to do to make these delicious low carb fritters is drain out any excess moisture in your veggies, and then mix it with a little egg, cheese, almond flour, and seasoning. Fry them up in a pan with olive oil, and you've got the best little healthy snack on the planet!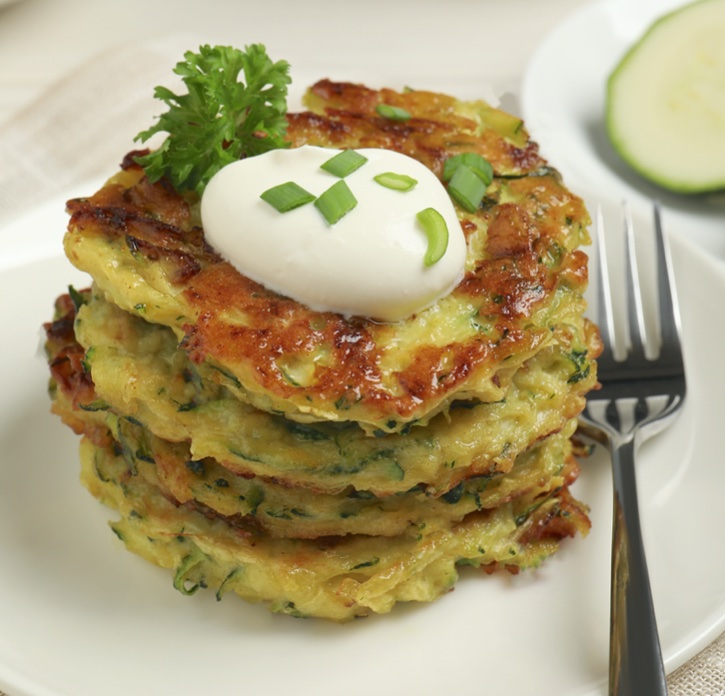 Zucchini is my favorite veggie to use for fritters because it's cheap, tasty, and easy to shred!
Keto Zucchini Fritters Recipe
2 medium zucchini (4 cups shredded)
2 eggs
1/2 cup grated or shredded parmesan
2 heaping tbsp almond flour
1/2 tsp garlic salt
1/4 tsp black pepper
2 tbsp olive oil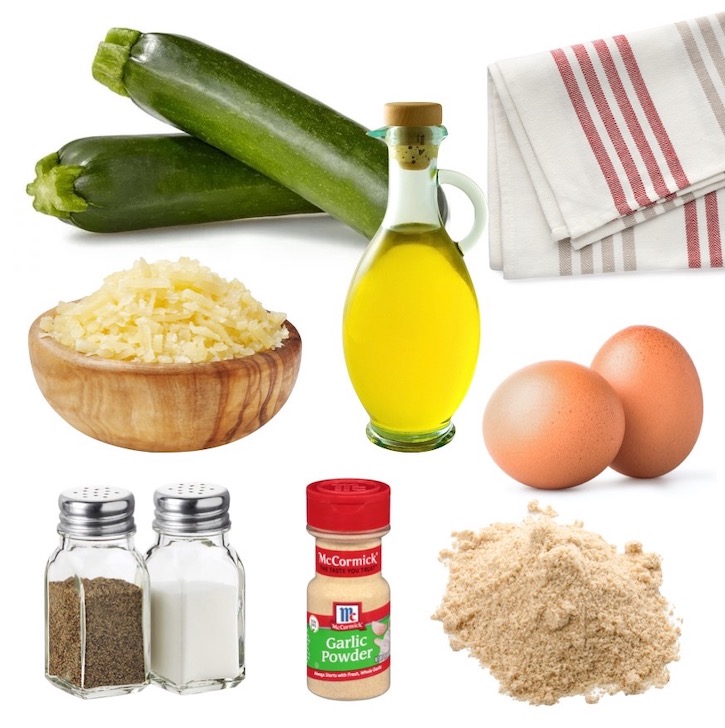 Instructions
How to make the best low carb zucchini fritters with just a few pantry staples! If you're on a keto diet, you've probably already go them stocked in your pantry.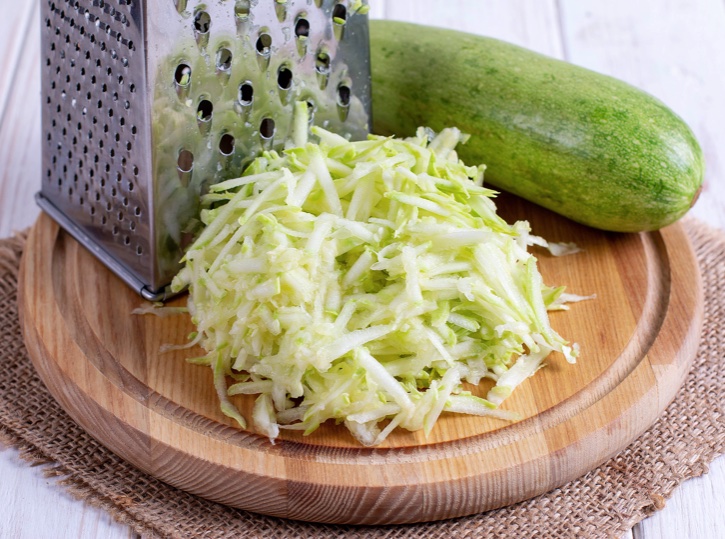 Step 1Use a cheese grater to shred the zucchini, and then squeeze out the excess moisture with a cheesecloth or new dish cloth. This will help you achieve those yummy crispy edges and keep your fritters from falling apart. Soggy is never good!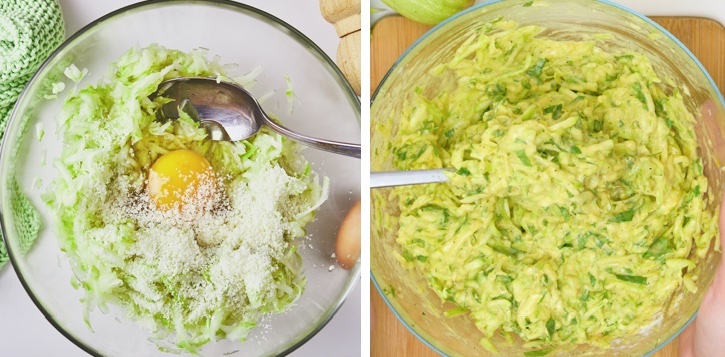 Step 2Mix the shredded zucchini with eggs, parmesan cheese, almond flour and seasoning to taste. I just use garlic salt and pepper, but you might also consider onion powder, paprika or a little cajun spice.
Step 3Form patties with the mixture and cook in a frying pan set to medium-high heat with little bit of olive oil for 2-3 minutes on each side, or until golden brown with crispy edges.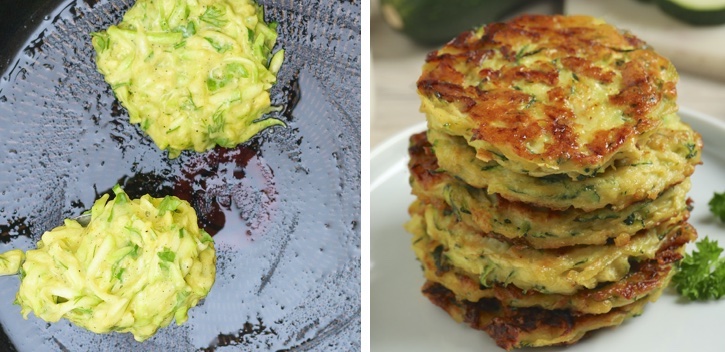 Step 4Enjoy with a little sour cream or ranch dressing! This healthy recipe is packed full of protein and fiber, but surprisingly delicious. It can be enjoyed as a snack, side dish, or even quick vegetarian meal.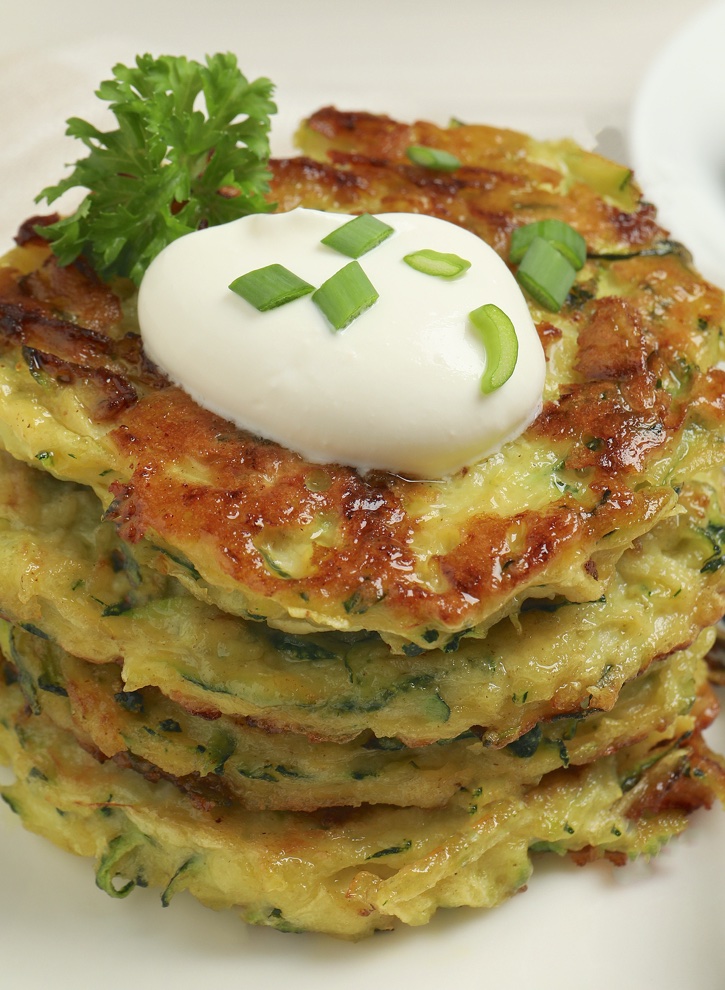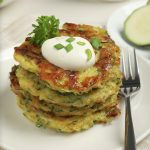 Easy Keto Zucchini Fritters (Low Carb Recipe)
Are you looking for healthy low carb recipes that are super quick and easy to make? You've got to try making veggie fritters! These little zucchini pancakes taste like heaven, and they only take a few minutes to fry up in a pan. They make for a wonderful snack, side dish or vegetarian meal.
Course:
Main Course, Side Dish, Snack
Keyword:
healthy, keto, low carb, vegetarian, zucchini recipes
Ingredients
Keto Zucchini Fritters Recipe
2

medium zucchini

(about 4 cups shredded)

2

eggs

1/2

cup

shredded parmesan

2

tbsp

almond flour

(heaping)

1/2

tsp

garlic salt

1/4

tsp

black pepper

2

tbsp

olive oil
Instructions
Grate the zucchini and then drain out the excess moisture. There are two ways to do that: (1) place it in a cheesecloth or brand new dish cloth and squeeze it out or (2) place it in a fine strain colander over a bowl and let the liquid drip out for about 10 minutes. Push it down with a few paper towels to remove even more water.

In a medium size bowl, mix together the drained zucchini, parmesan cheese, eggs, almond flour, and seasoning.

Pour oil into a frying pan over medium-high heat. Once the oil is hot, scoop 1/4 size cups into the pan. Use a spoon to push them into the oil until flattened like a pancake.

Fry until golden brown and crispy, about 2-3 minutes on each side.
Don't forget to pin and save these keto zucchini fritters for later! 🙂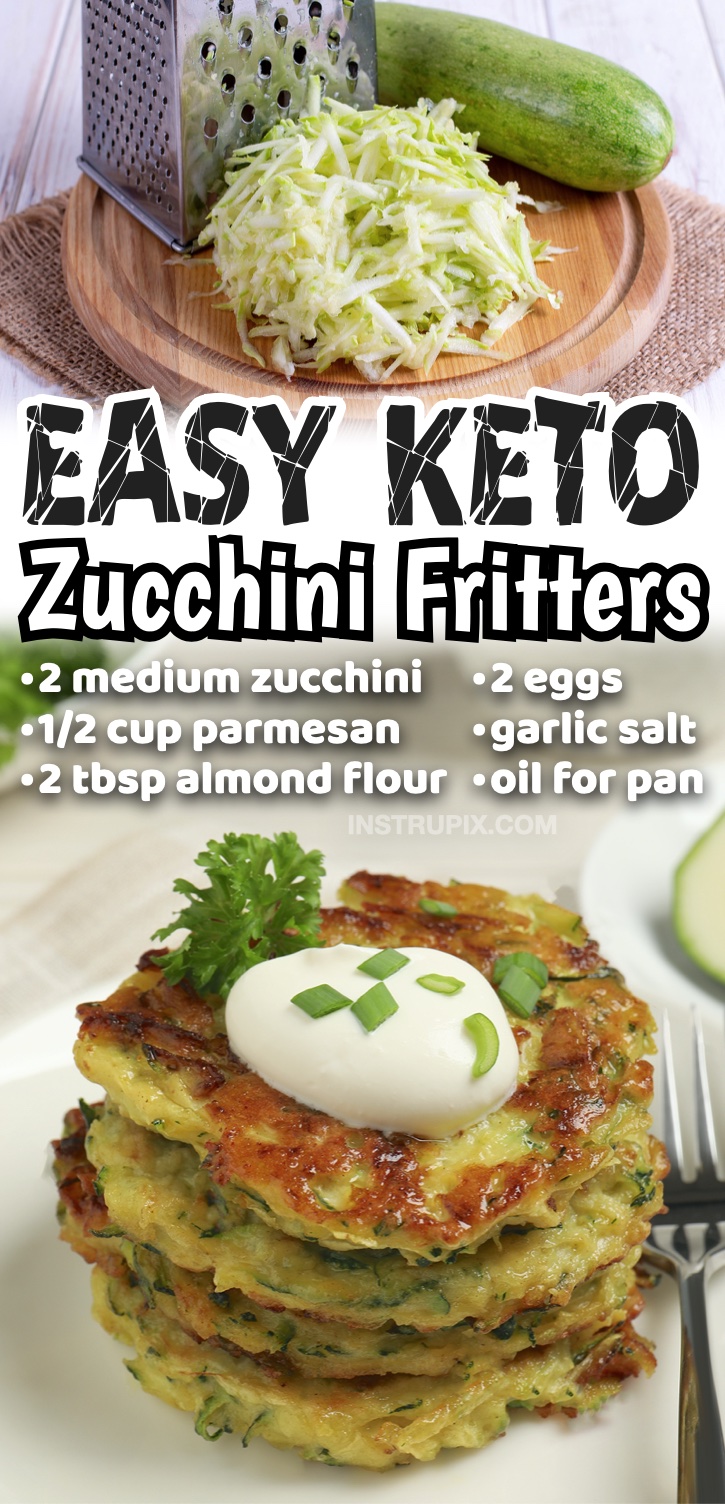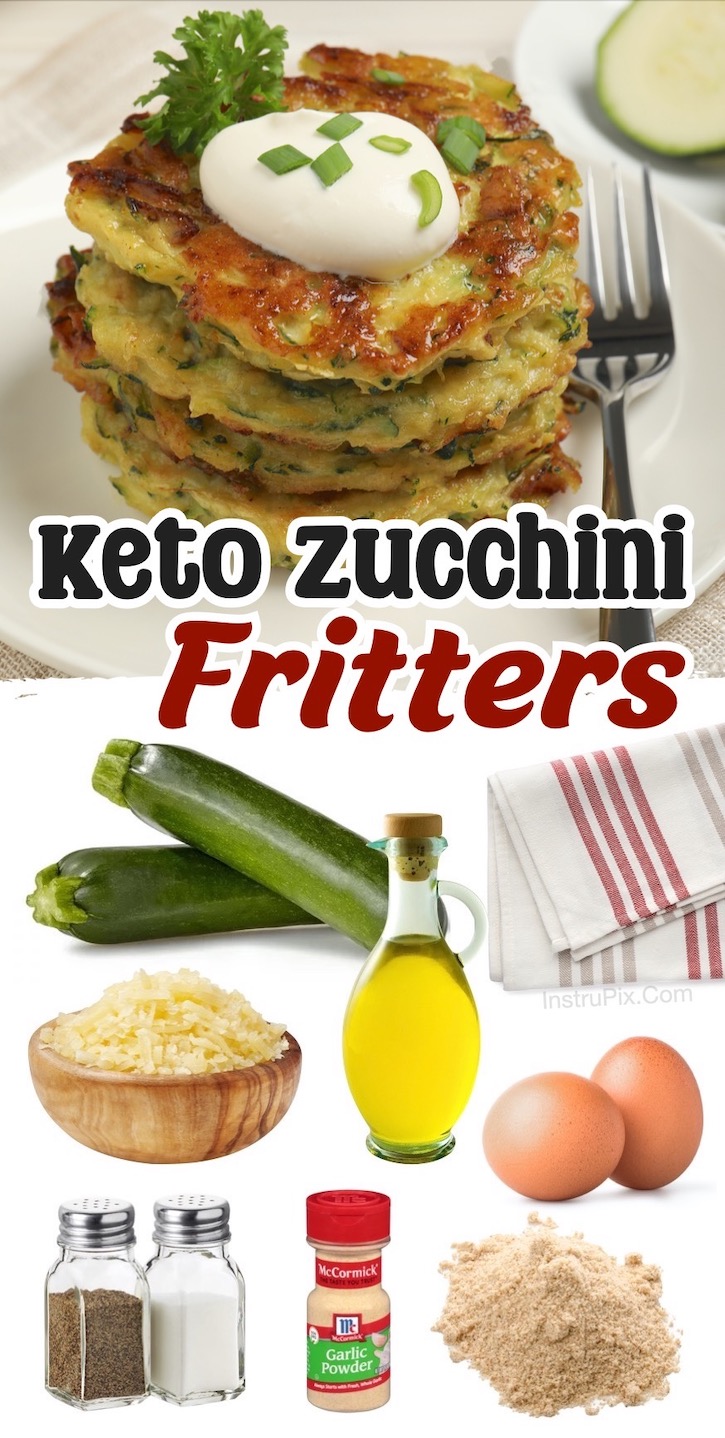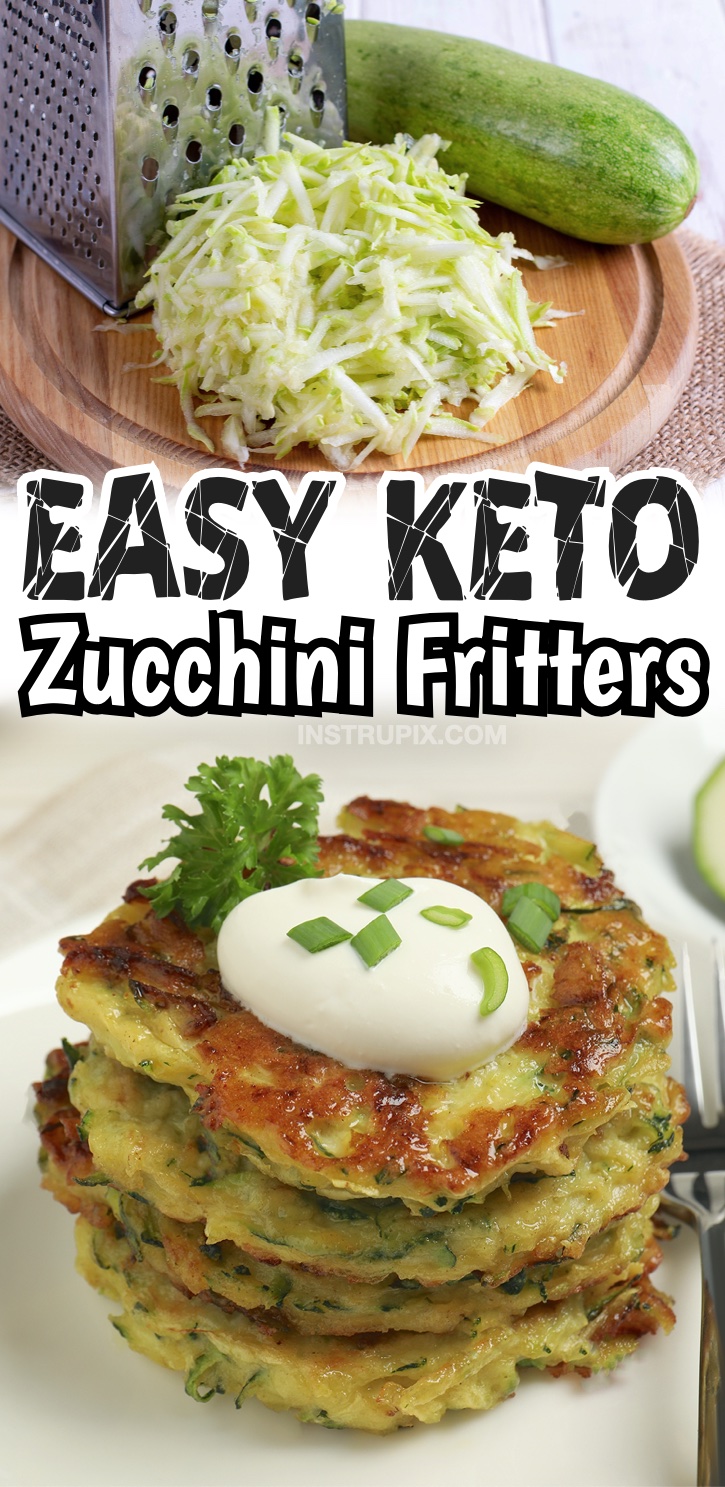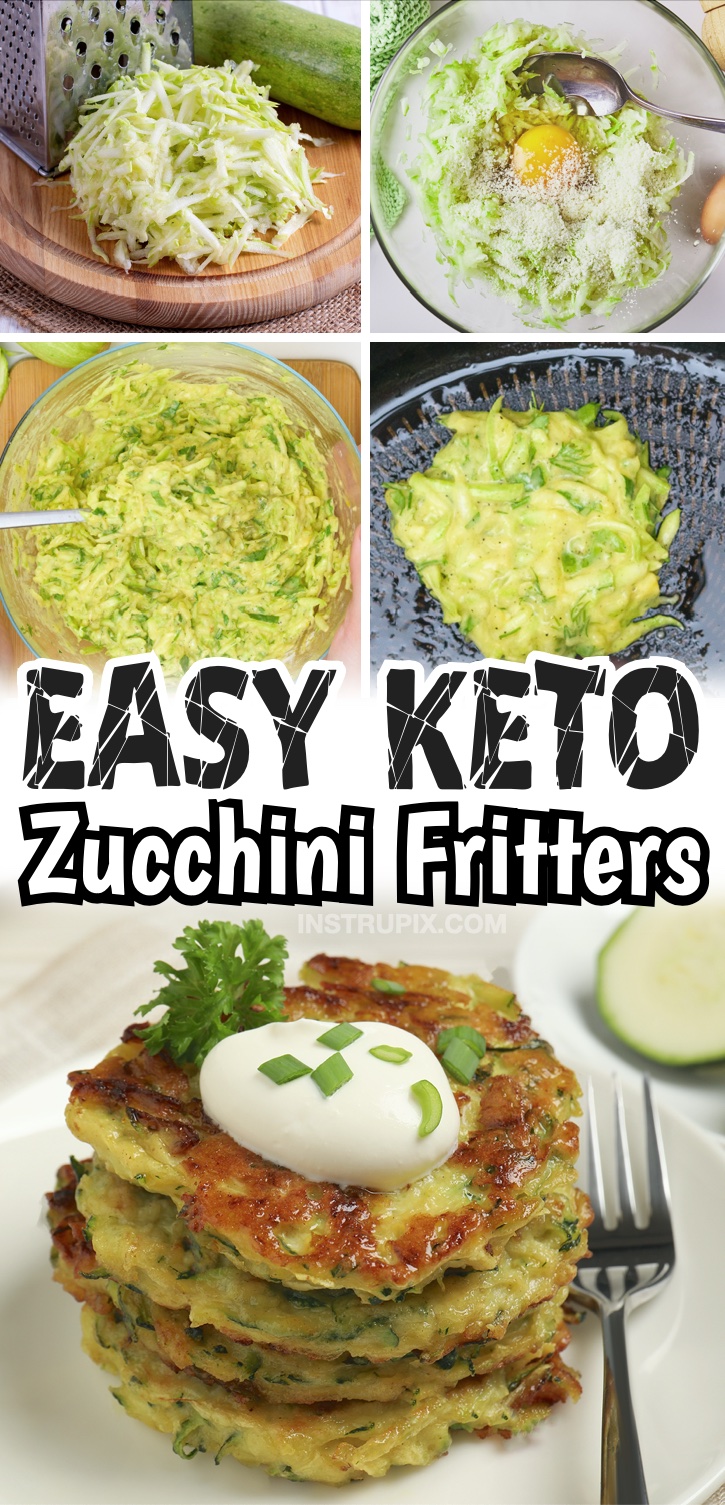 Leave a comment...