Ritz crackers are a staple in my house. They are a mild buttery cracker that are always good with a little cheese and deli meat. They're also perfect for most cold dips or crumbled over a bowl of soup.
But if you'd like to turn them up a notch, simply coat them in melted butter and seasoning and bake until they're nice and crispy! A packet of ranch seasoning is my favorite, but you could experiment with the seasoning of your choice (maybe a little rosemary, black pepper and garlic?).
How to take A box of Ritz Crackers from boring to addicting.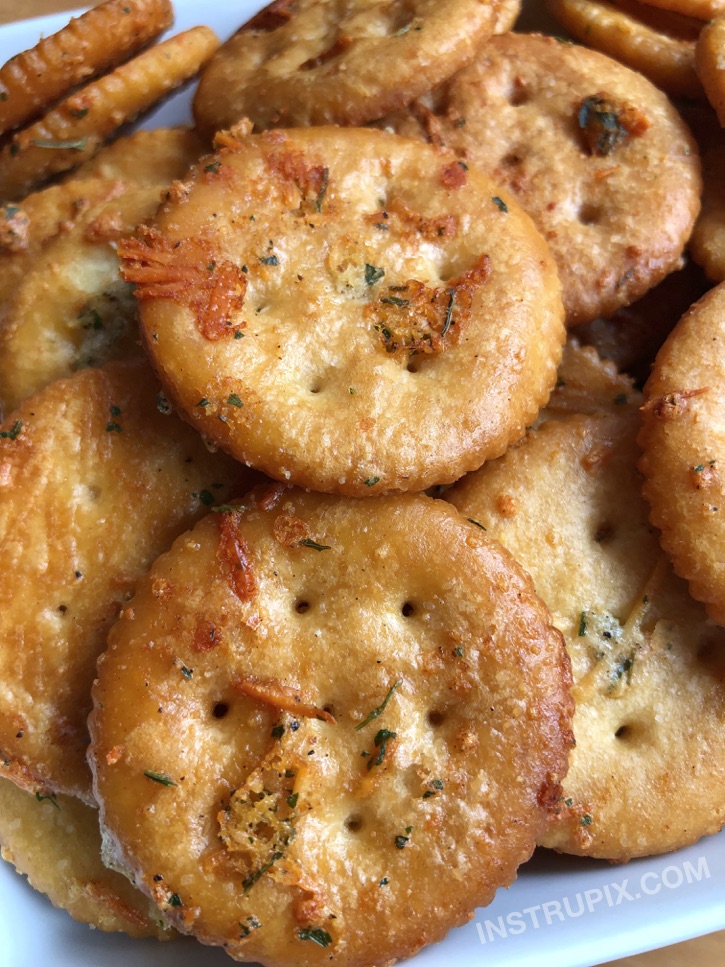 The basics needed for this recipe are basically just butter, a packet of ranch seasoning mix and Ritz crackers, but you could also throw anything in there that you would like (red pepper flakes, garlic powder, etc.). You definitely DO NOT need more salt, tho. The crackers are already loaded with it.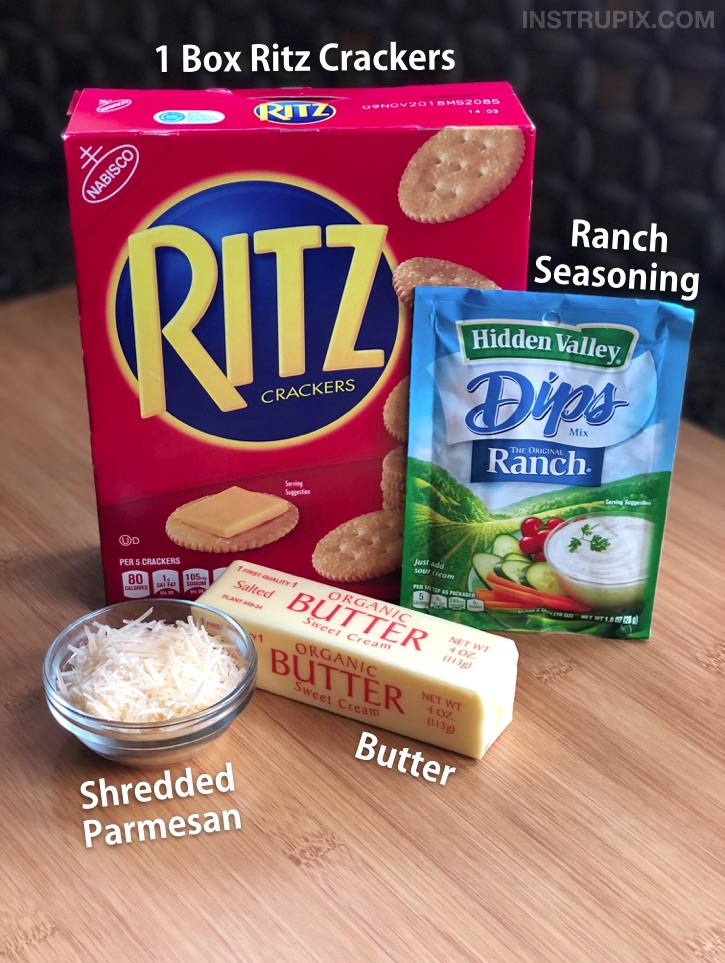 Preheat your oven to 300 degrees, and line 2 baking sheets with parchment paper.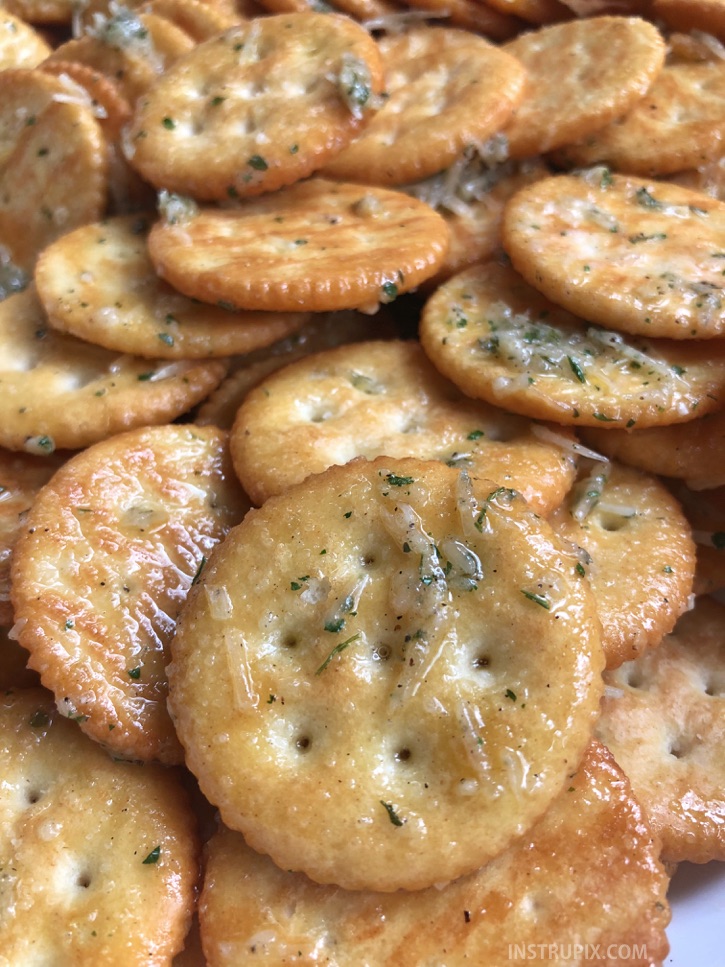 Melt the butter in a large bowl and mix well with the packet of ranch seasoning. Gently toss and coat the crackers in the butter mixture, and then sprinkle the parmesan cheese throughout. Bake for 15-20 minutes, and enjoy!
Zesty Baked Ritz Crackers
My kids love this easy snack idea, and they are perfect for serving at parties with cheese and deli meat. Simply coat an entire box of Ritz crackers in melted butter and ranch seasoning, and then sprinkle shredded parmesan on top. Bake and enjoy!
Ingredients
1

large box Ritz Crackers

1

stick

unsalted butter

1

packet

ranch seasoning mix

1/3

cup

shredded parmesan cheese
Instructions
Preheat your oven to 300 degrees, and line 2 baking sheets with parchment paper.

In a large bowl, melt the butter and mix in the entire packet of ranch seasoning mix.

Add the crackers to the bowl and gently toss and coat them in the butter mixture. Evenly sprinkle the parmesan cheese in with the butter coated crackers.

Place the crackers on your parchment lined baking sheets in a single layer (otherwise they tend to stick together).
Recipe Notes
The butter and ranch seasoning mix are the basic ingredients needed for this recipe but you can also add red pepper flakes for spice, or garlic powder for that extra kick.
Don't forget to pin and save for later! 🙂

Leave a comment...