Ritz Cracker Dessert & Snack Recipes
I'll bet you never knew there was so much fun in a box of Ritz crackers! These buttery and salty crackers have a divine texture that makes for some of the best little snacks, treats and appetizers.
Whether it's a sweet treat or savory snack you are looking for, you will soon find out how these little crackers can make amazing little cookies, sandwiches and more.
Although there are endless ways to dress them up, I've rounded up a few of my favorite recipes. These are all pretty quick and easy to make with simple ingredients both kids and adults will love.
These easy Ritz cracker treats are my favorite! There are so many fun ways to dress them up…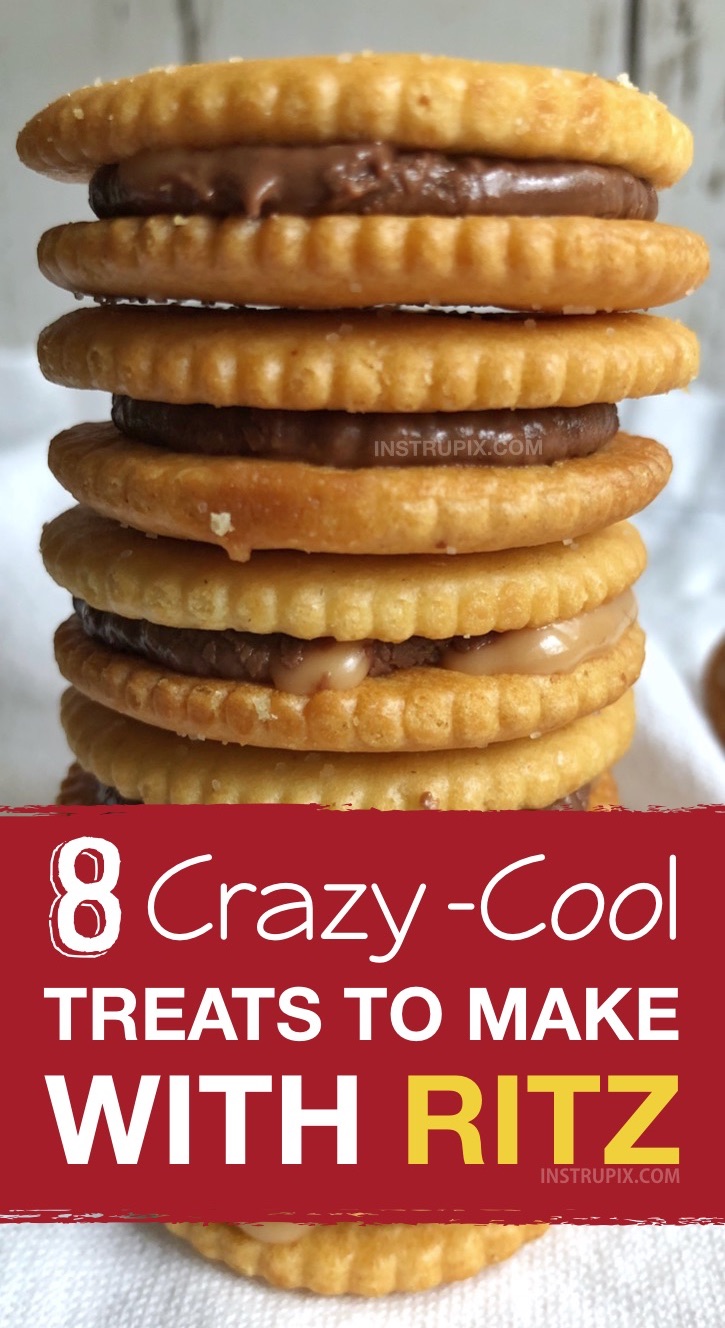 ---
1. Ritz Rolo Cookies
These are incredibly easy to make and only require 2 ingredients! The kids will love helping out with this simple and delicious recipe.
INGREDIENTS:
2 sleeves of Ritz Crackers
About 30 Rolos
INSTRUCTIONS:
Preheat your oven to 350 degrees.
Line a baking sheet with one sleeve of Ritz Crackers.
Top each cracker with one Rolo.
Bake for 3-5 minutes, or until soft but not melted.
Immediately top with another cracker, gently pushing down to spread the chocolate and caramel.
Let cool for at least 30 minutes, and enjoy! (I think they are MUCH better cooled once the caramel has hardened).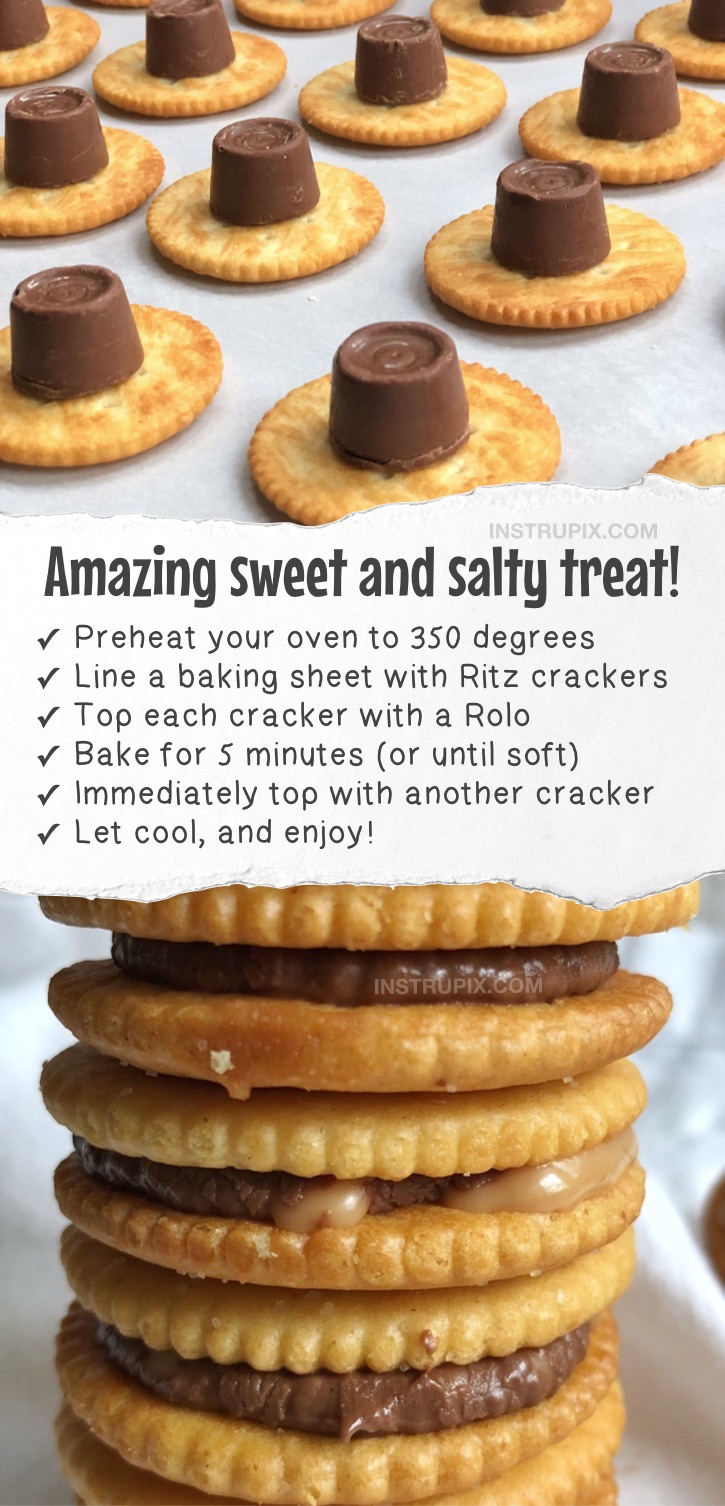 2. Easy Homemade Thin Mints
Again, just 2 ingredients! Thin Mints are the most popular Girl Scout cookie for obvious reasons….. they're delicious. You won't believe how easy they are to make at home. Just hop on over to Kids Kubby to see how it's done.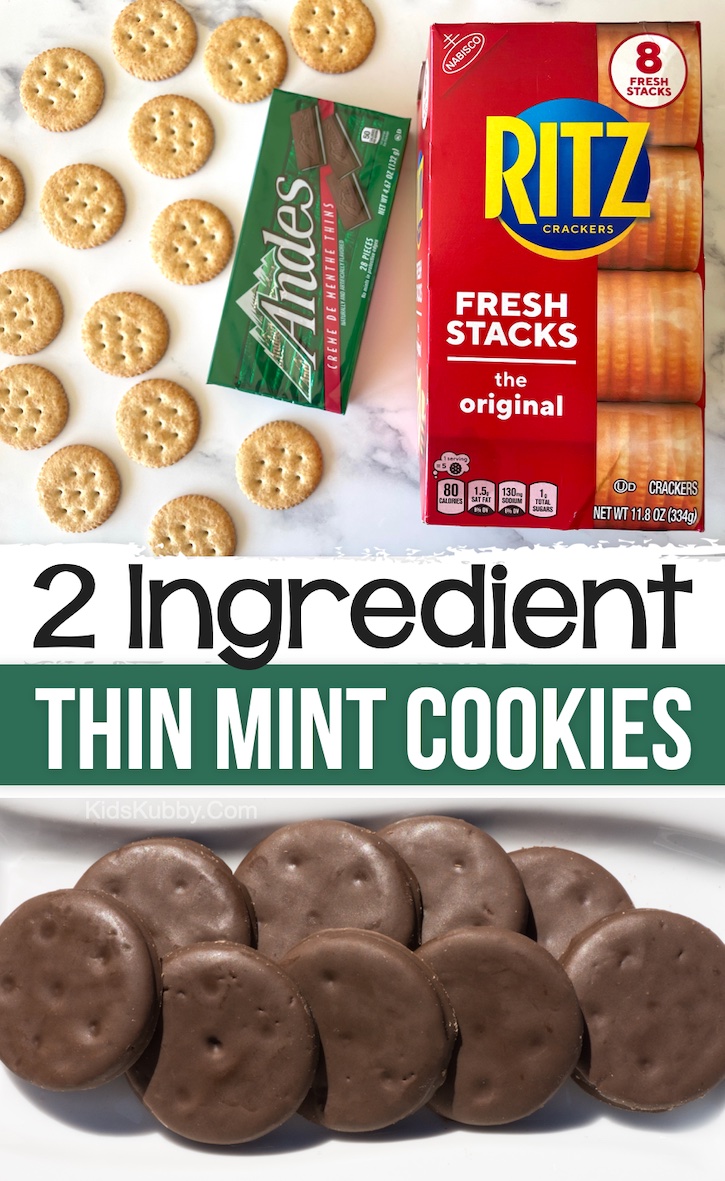 3. Turtle Ritz Cookies
Now, here are the ultimate Ritz cookies! Tonia spent a lot of time perfecting them, and after a few failed attempts came up with the perfect recipe. Go check it out over at The Gunny Sack.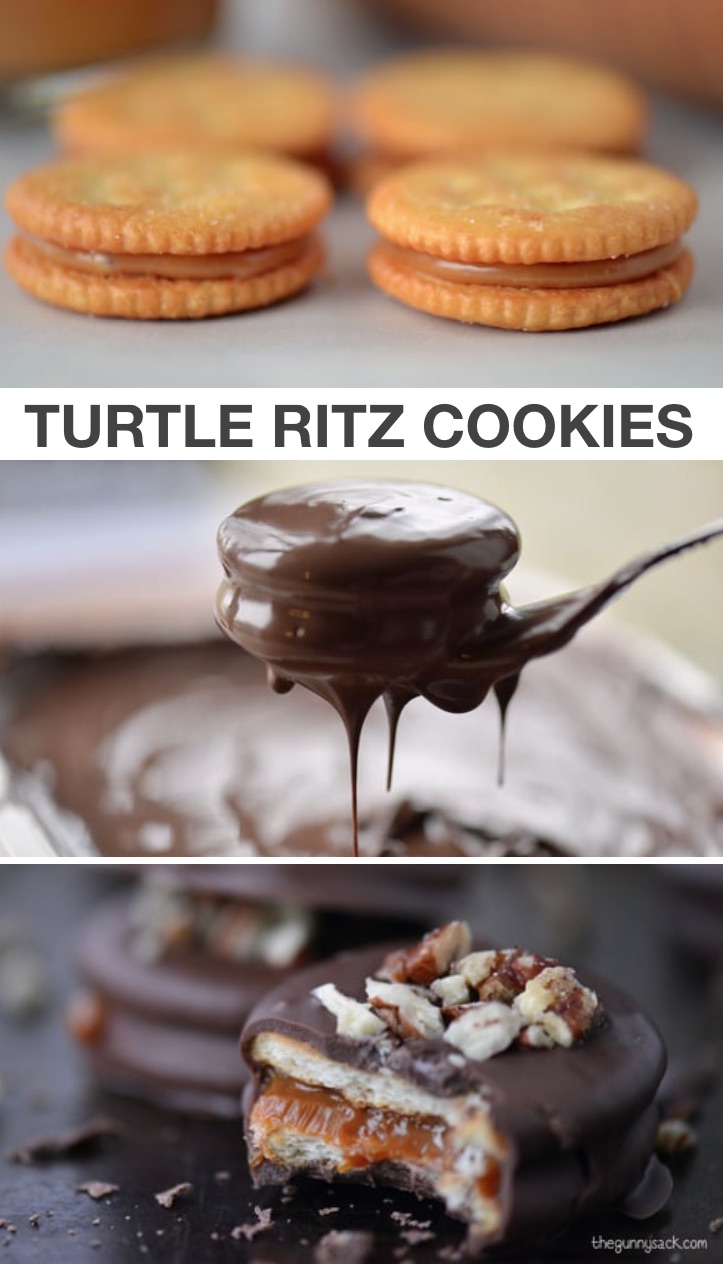 4. Ice Cream Ritz Sandwiches
Ritz crackers are the perfect size to make adorable mini ice cream sandwiches. They are fabulous for parties, and don't worry, you can make them ahead of time and store them in the freezer until you're ready to dig in. Check out the recipe and instructions over at Today.com.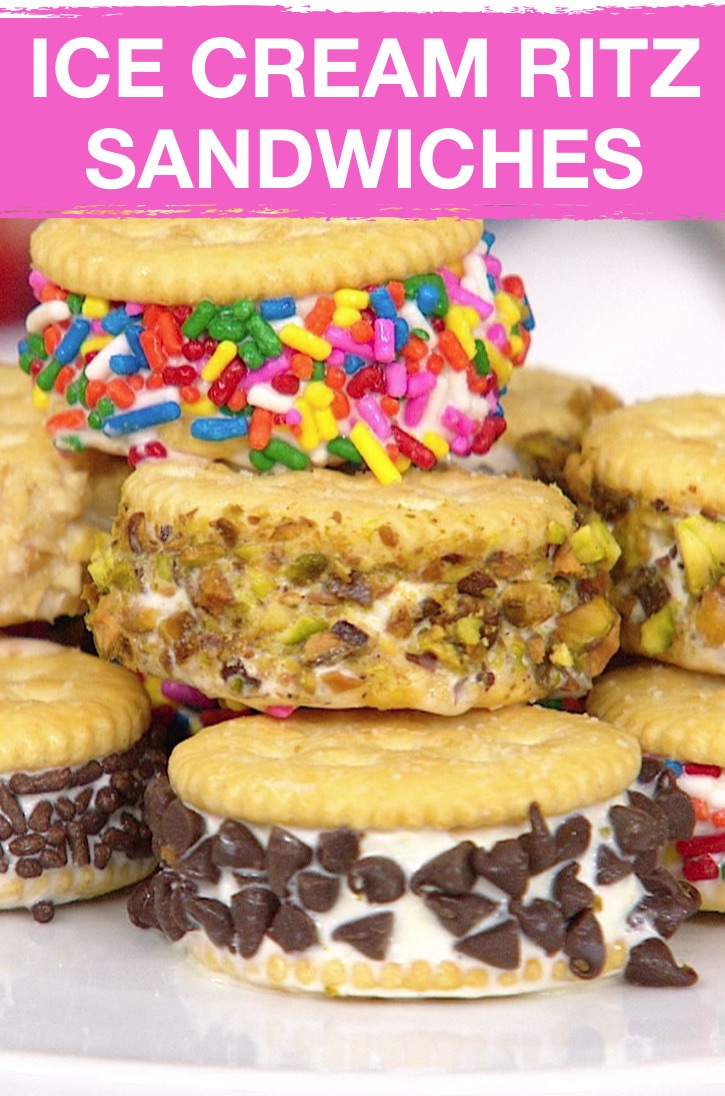 5. Ritz Krispie Treats
Yes!! This looks like the perfect combination of sweet, salty, ooey and gooey. I'm a huge Rice Krispie fan, and I have a feeling this may easily take it's place. Go check out the recipe and instructions over at Lauren's Latest.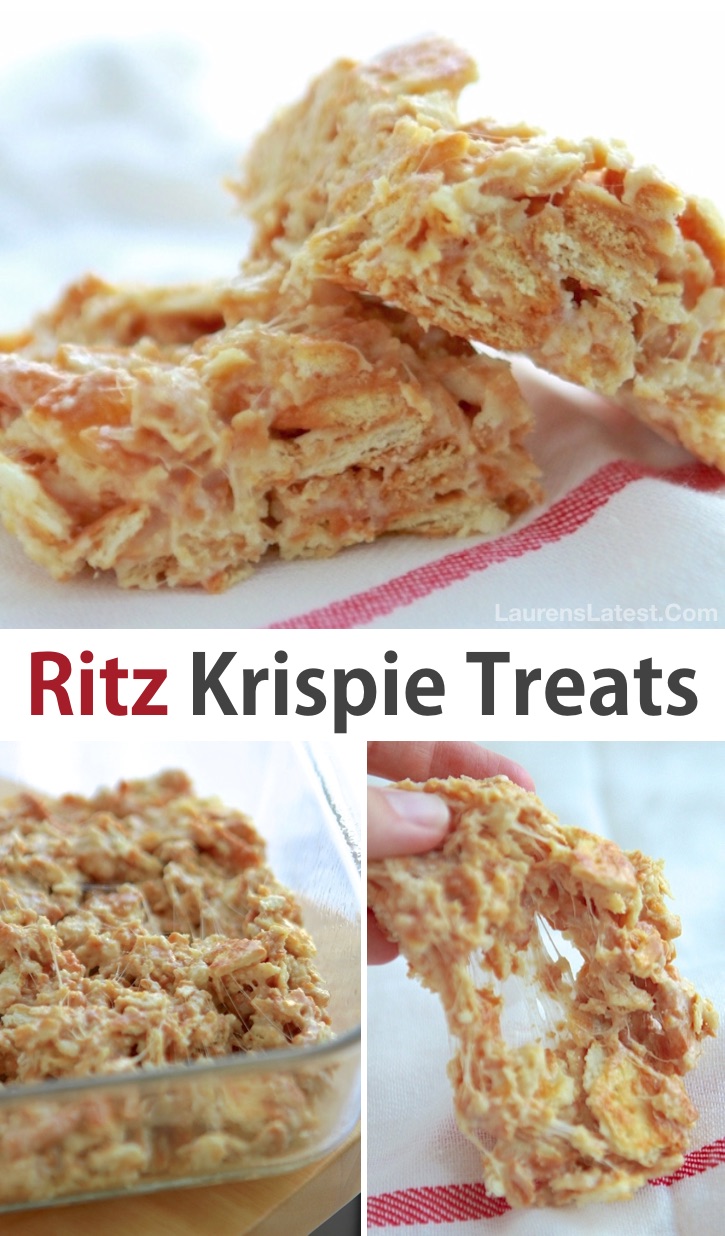 6. Chocolate Toffee Crack
This stuff is a family favorite. It's perfect for holiday parties, but can be enjoyed any time of the year. It's made with just 4 simple ingredients, and can be whipped up in no time. Get the recipe and instructions here.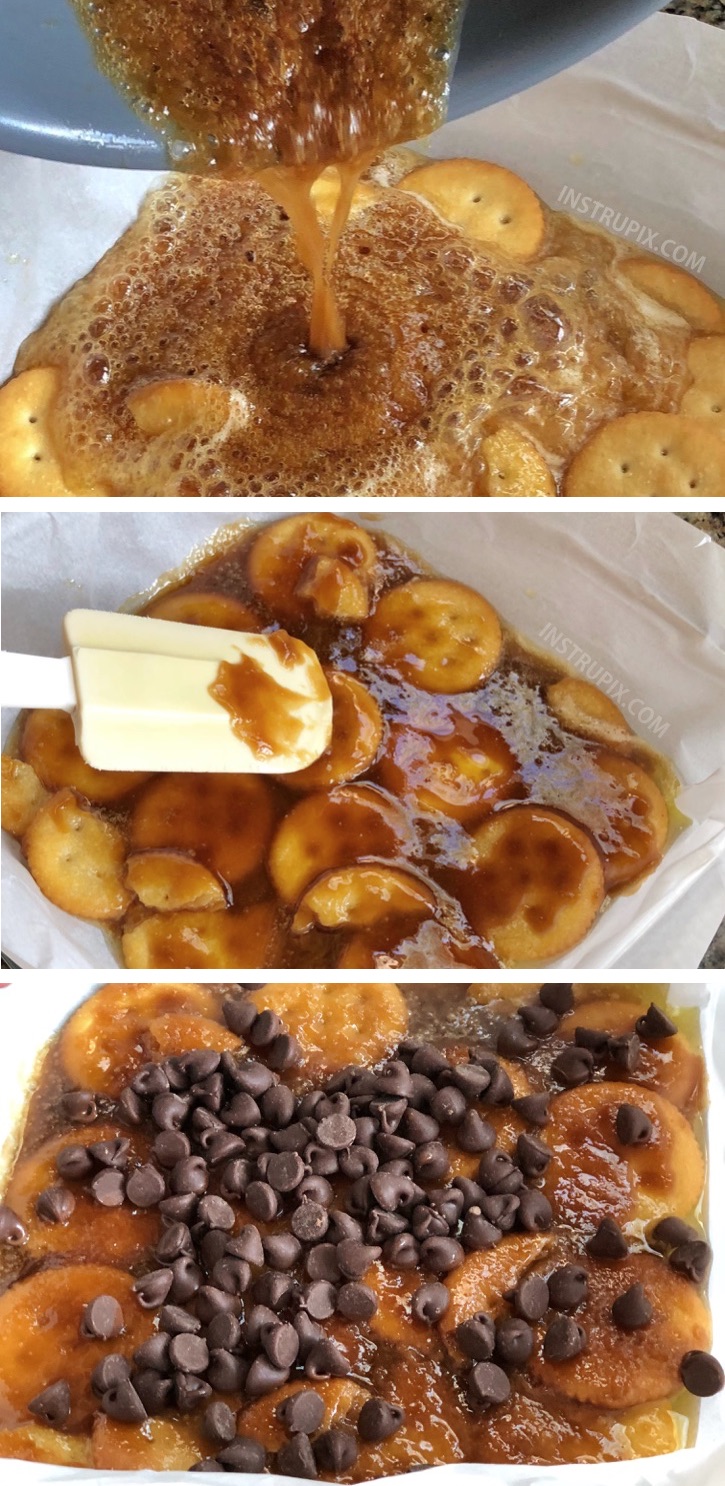 7. Zesty Baked Ritz Crackers
Drench 'em in butter, toss them with a little ranch seasoning and parmesan, and then bake! YUM. These make for fabulous party appetizers or snacks. My kids love them. You will find the recipe and instructions for these zesty crackers here.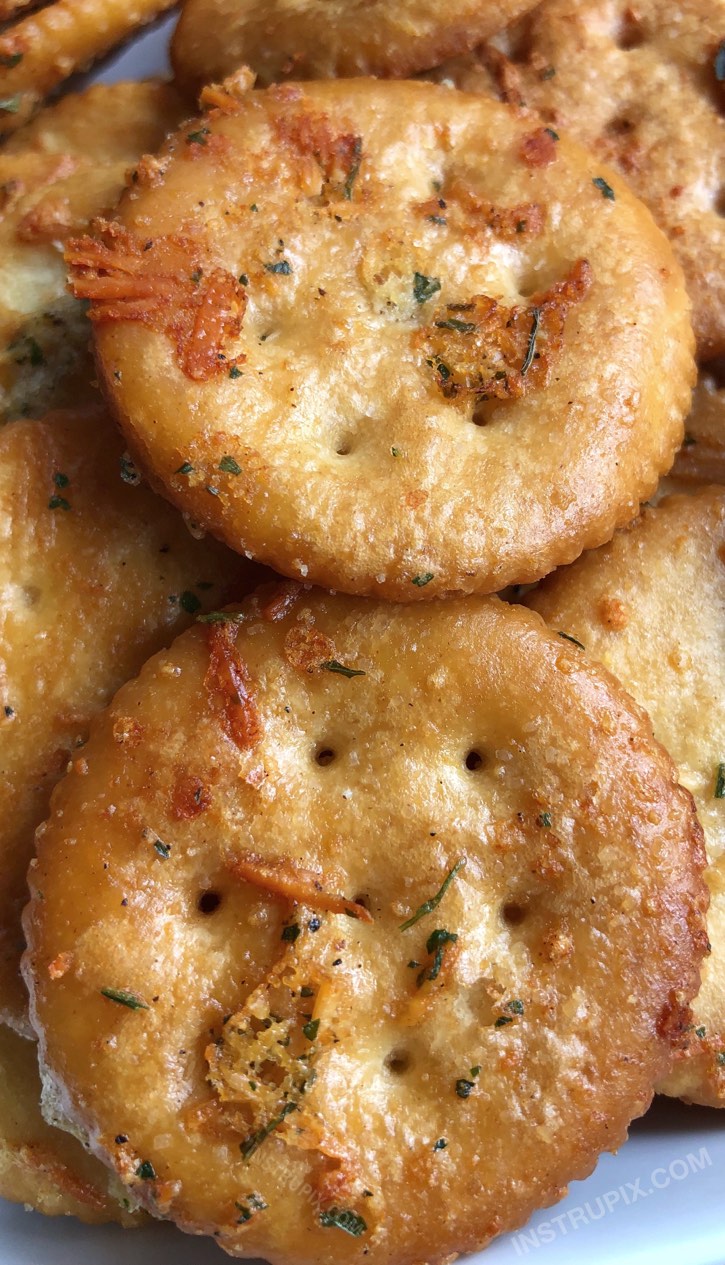 8. Pizza Crackers
These are a super fun after-school snack idea for the kids. They could even make these little pizzas themselves. Just hop on over to The Recipe Rebel for the instructions.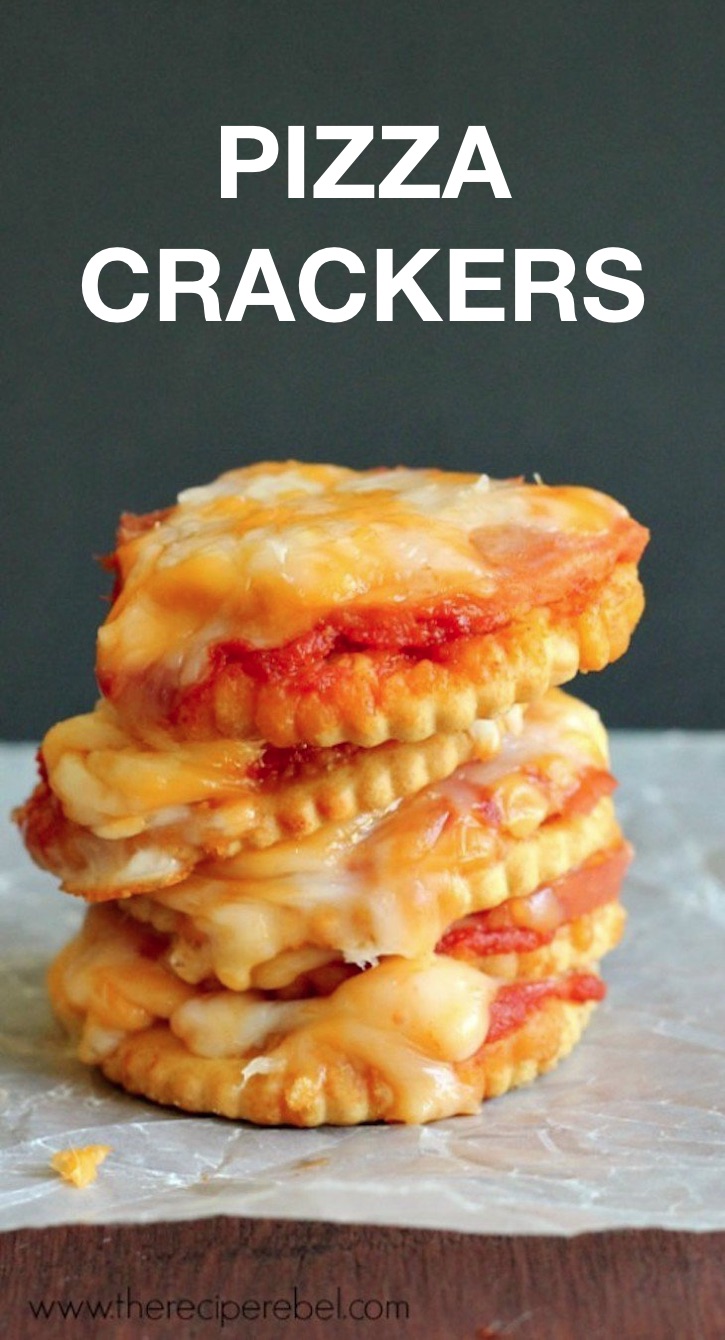 9. Grilled Cheese Cracker Sandwiches
Imagine these cheesy little sandwiches with a bowl of tomato soup! You get the gooey cheese and the crunch of the salty cracker all in one little snack. Check out the instructions over at Snack Works.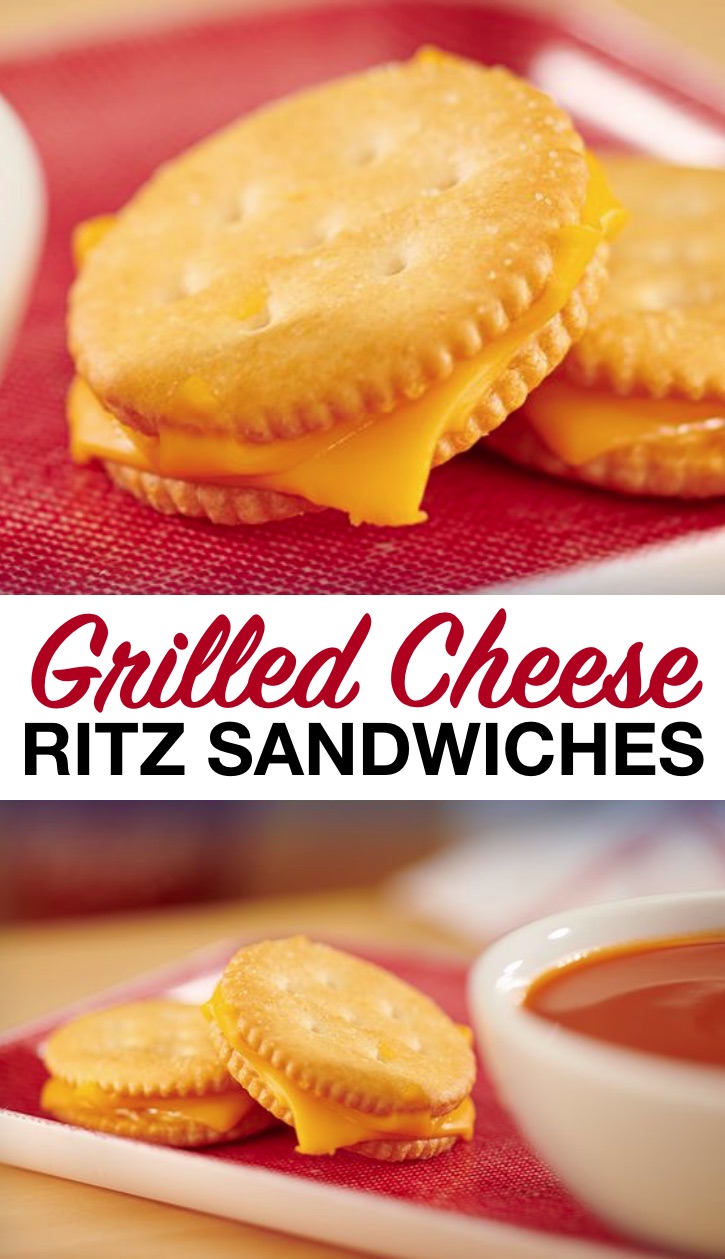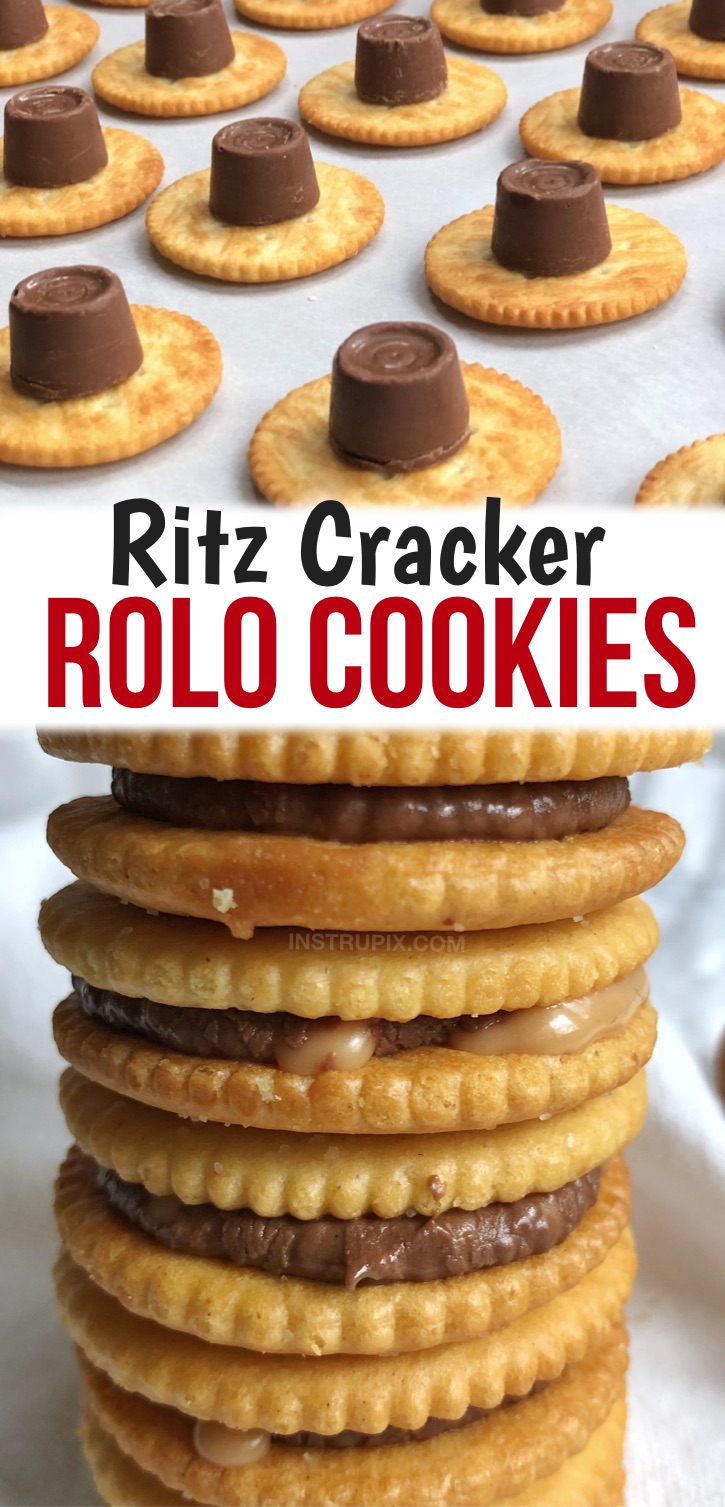 Leave a comment...