It really doesn't get any easier than this heavenly chocolate mousse! There's no need to dirty up a bunch of dishes either when you can just shake it in the jar you eat it from. I love having a sweet treat every day once in a while, but certainly don't like having an entire pie or cake in my refrigerator because I'll eat the whole darn thing myself. Well, this is the perfect dessert for one! This way you can get your chocolate fix in without ruining your entire diet.
The perfect dessert for ONE!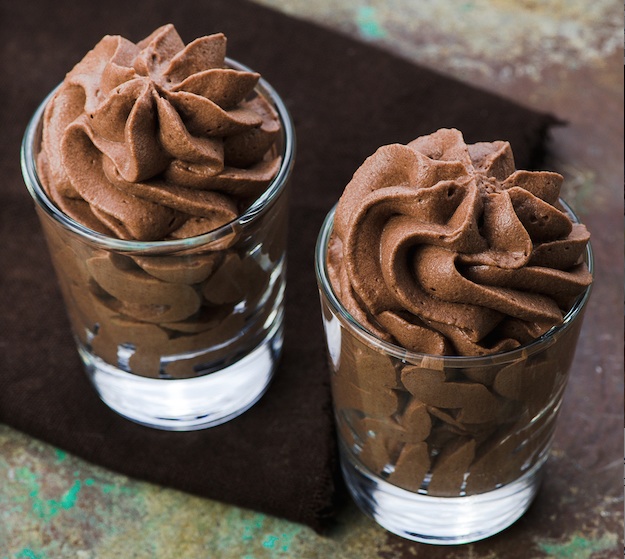 Easy Chocolate Mousse Recipe (perfect dessert for one!)
Ingredients
1/2

cup

heavy cream

2

small tbsp

unsweetened cocoa powder

3

tsp

powdered sugar

1

pinch

sea salt

(optional)
Instructions
Place all of the ingredients in a jar or plastic container, place the lid on, and shake vigorously for about 2 minutes. The more you shake it, the thicker it will get!

Eat away, baby! To make it fancy, pipe it into a pretty dish and then do a little dance.
"Hello, my little chocolate friend." (I just said that in a weird Dracula voice)

Leave a comment...