If you're trying to follow a keto or low carb diet, the hardest part for most people is staying away from delicious, sugary treats. I especially find it difficult to resist the urge to eat dessert after dinner when the rest of my family is digging into a carton of ice cream.
Unfortunately, I have yet to find any store-bought treats that I actually enjoy eating. Most of them are bland, stale and taste like artificial sweetener. But, that's okay thanks to these no bake refrigerator cookies!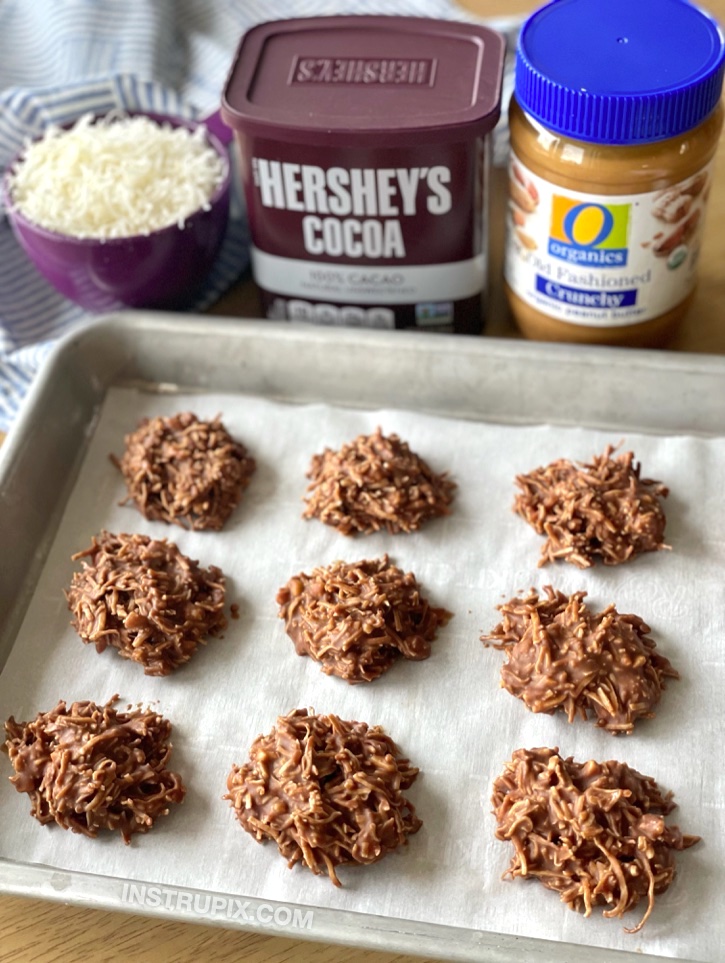 They are so quick and easy to make with just a few simple and healthy ingredients, and take they less than 20 minutes to make with no oven required. Just freeze these bad boys for about 15 minutes and then keep them stored in the fridge.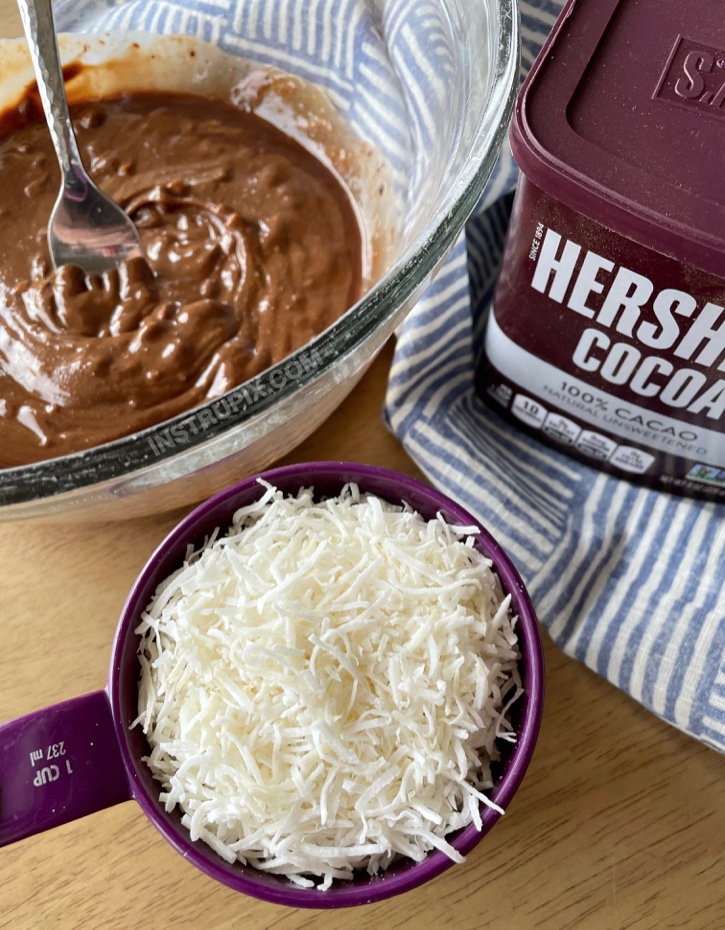 Easy Keto No-Bake Coconut Cookies (With Peanut Butter & Chocolate)
2 tbsp butter
2/3 cup all natural chunky peanut butter (or any nut butter)
1 cup unsweetened shredded coconut
1 tbsp cocoa powder
4 drops vanilla stevia (or any low carb sweetener)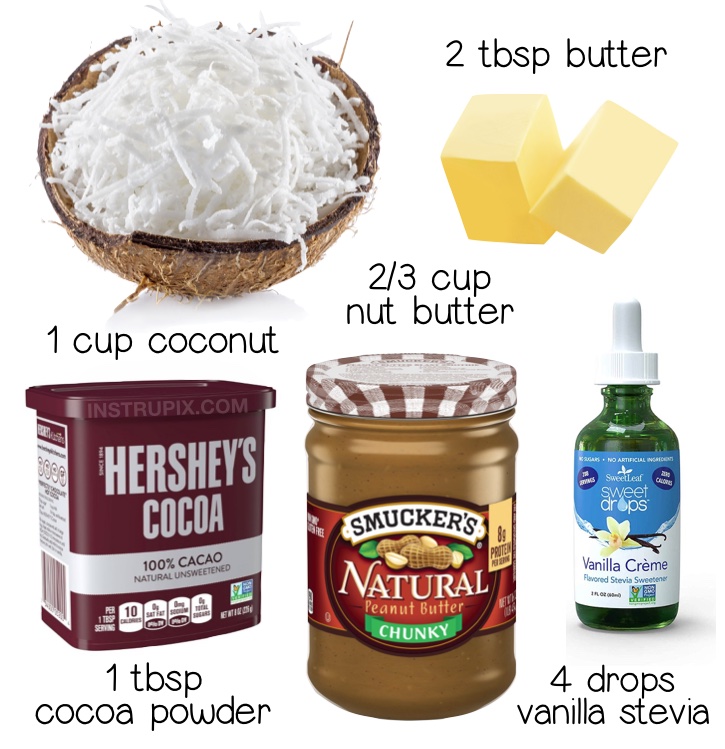 The chunky peanut butter and shredded coconut give these cookies a nice crispy yet chewy texture. They kind of remind of haystack cookies or oatmeal cookies, only shredded coconut is used to keep them low carb and keto friendly.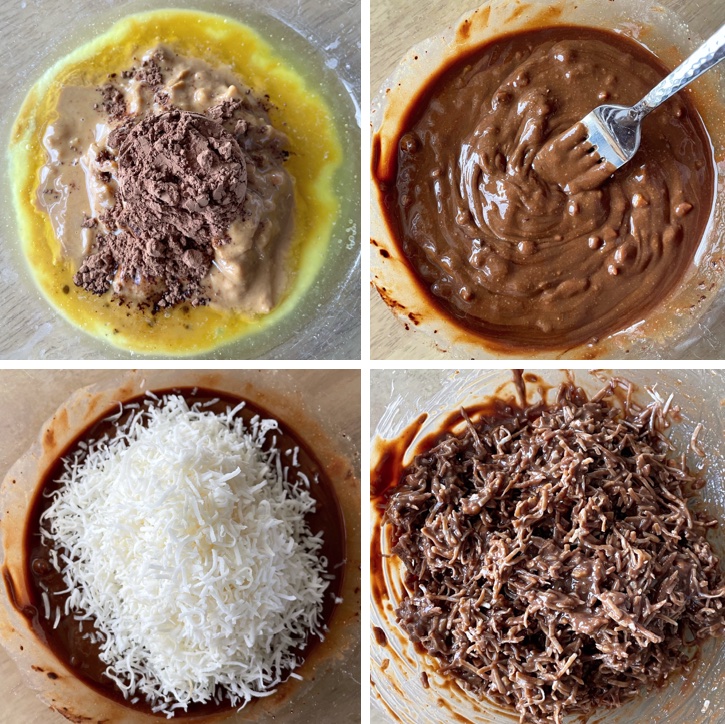 The vanilla creme stevia drops add just the right amount of sweetness without any bitter or weird aftertaste. If you like making your own homemade low carb desserts, you've got to try using this magical sweetener! It's also great for mixing in plain greek yogurt, coffee, smoothies and more.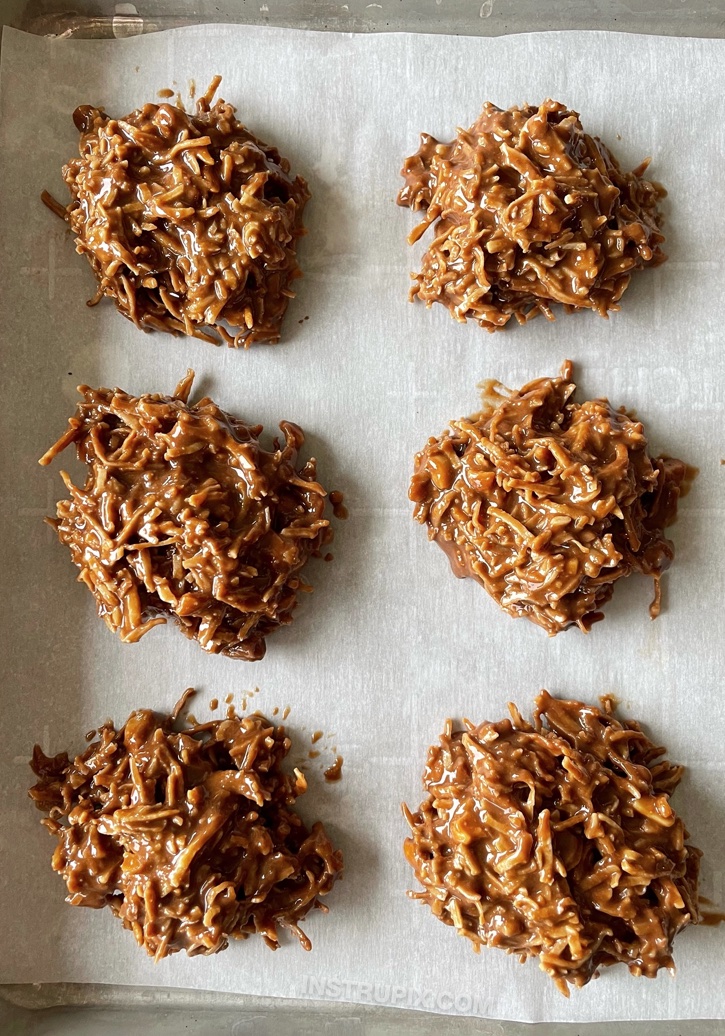 The Best Quick & Easy Keto Dessert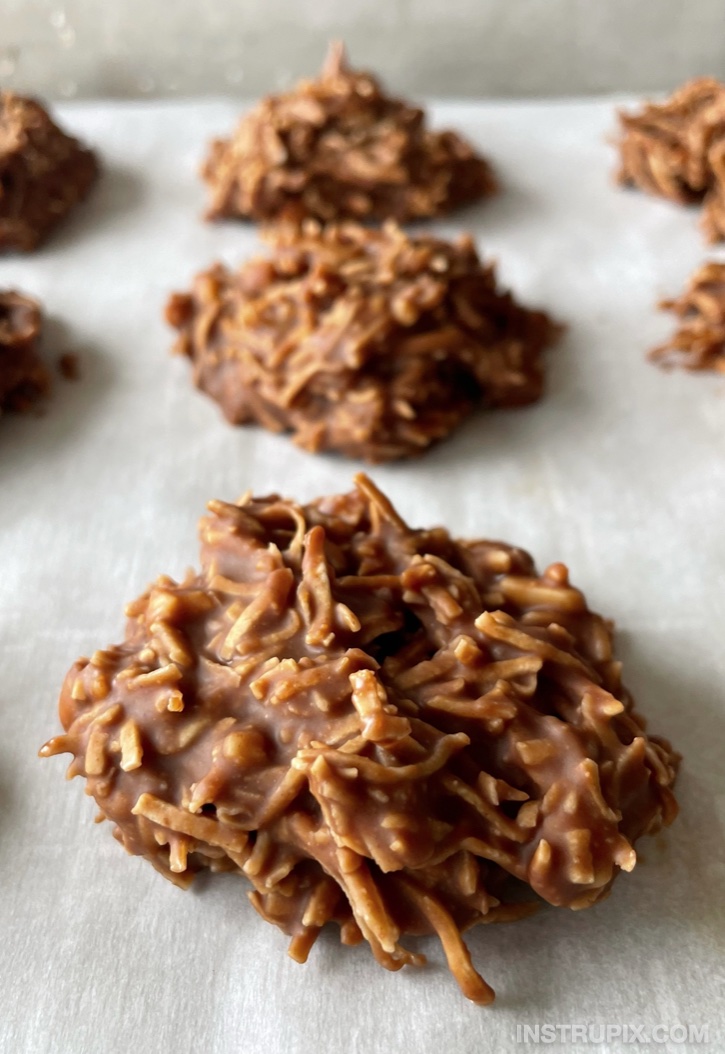 I've found the best way to keep these stored is in a Ziploc bag in my fridge. They last a long time! To keep them from sticking together, I simply cut the parchment paper I used when freezing into small squares to keep them separated.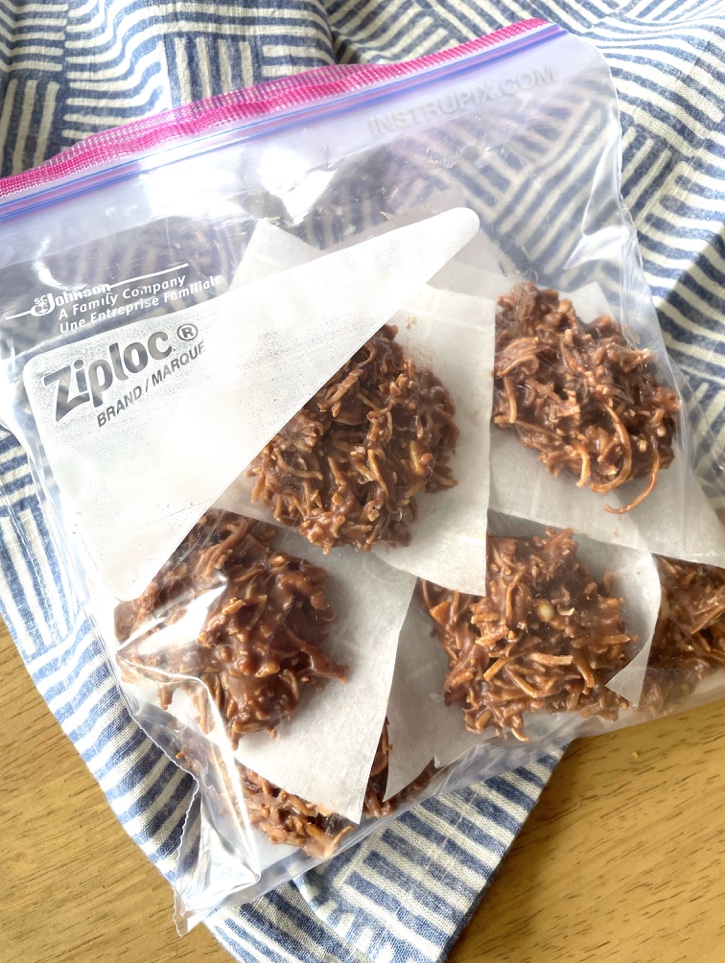 All of the different textures in these delicious cookies are what makes them so magical. I love the creaminess of the peanut butter with the combination of the crunchy coconut! Plus, they're kinda refreshing served cold right out of the refrigerator.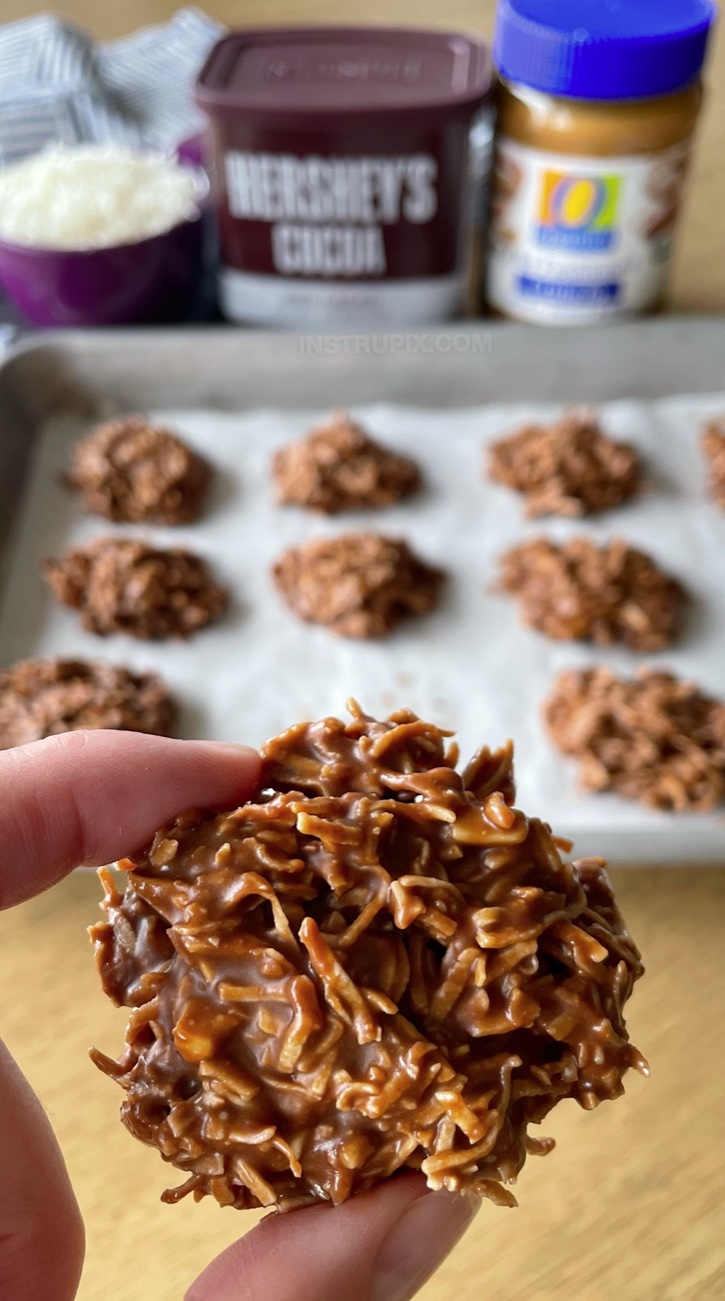 Keto No-Bake Cookies (Quick, Easy & Low Carb)
If you're looking for easy keto desserts to make, these no bake cookies are effortless to throw together with just a few ingredients including shredded coconut, peanut butter and cocoa powder. An amazing low carb treat with a crunchy, crispy and chewy texture! These keto friendly cookies are also gluten-free, healthy and packed full of protein and fiber.
Keyword:
chocolate, coconut, cookies, desserts, keto, low carb, peanut butter, sweet treats
Ingredients
2

tbsp

butter

2/3

cup

natural chunky peanut butter

(or any nut butter)

1

cup

unsweetened shredded coconut

1

tbsp

cocoa powder

4

drops

liquid vanilla stevia

(or liquid sweetener of choice)
Instructions
In a microwave safe bowl, melt the butter.

Stir in the peanut butter and cocoa powder until smooth.

Add the shredded coconut and stevia; mix well.

Scoop 1 tbsp size spoonfuls onto a small parchment lined sheet pan, or any dish that will fit in your freezer such as a cutting board or even plate.

Cut and separate the parchment paper while keeping the cookies in place, so that each cookie still has a piece of paper underneath (this keeps them from sticking together). Store in a sealed container or bag in your fridge. Enjoy!
Recipe Notes
You can find the vanilla stevia on Amazon for about $13, and it seems to last forever! It's great for low carb desserts as well as mixing in plain greek yogurt or your morning coffee. 
You could also add a few low carb mix-ins to these cookies with chopped nuts, flaxseed or sugar-free chocolate chips.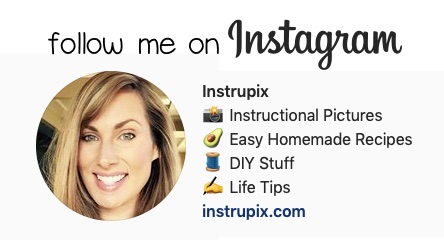 Don't forget to pin and save these yummy keto cookies for later! 🙂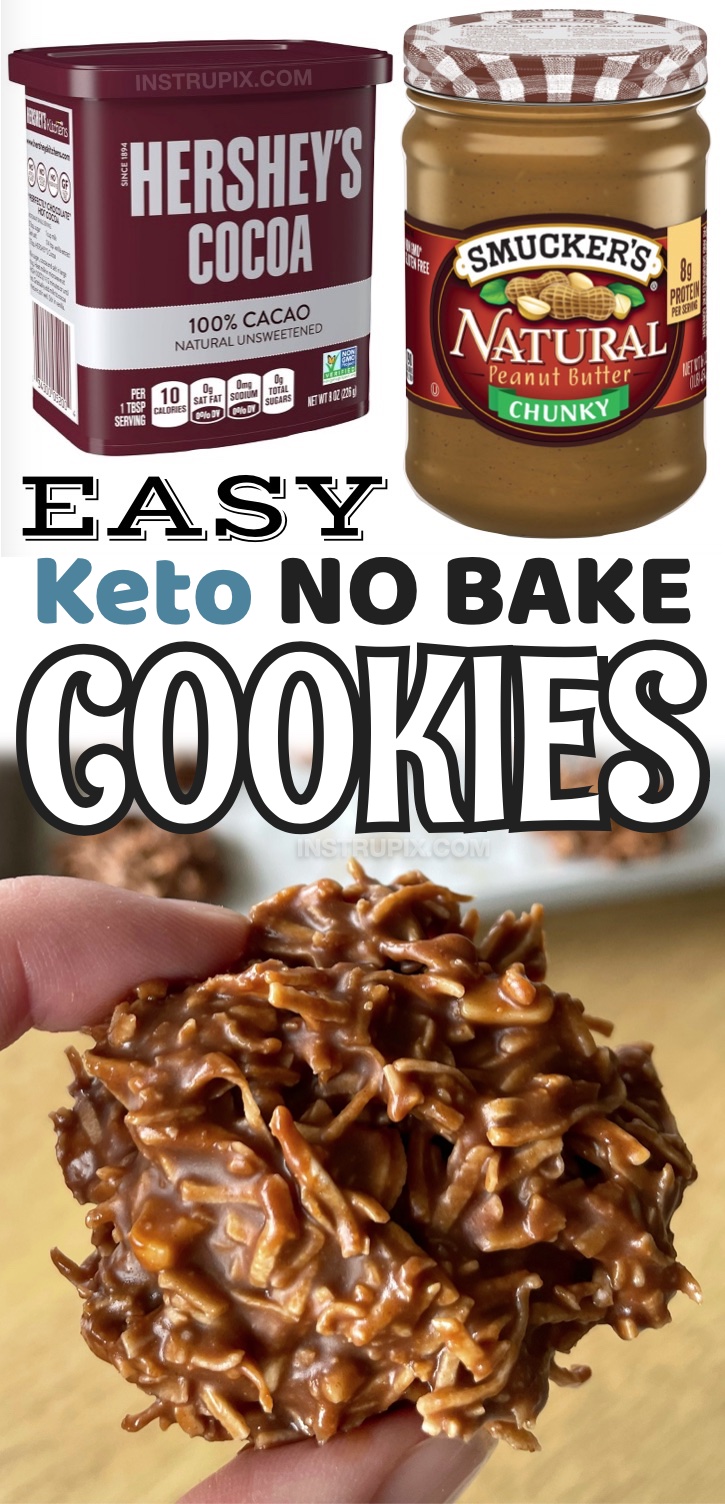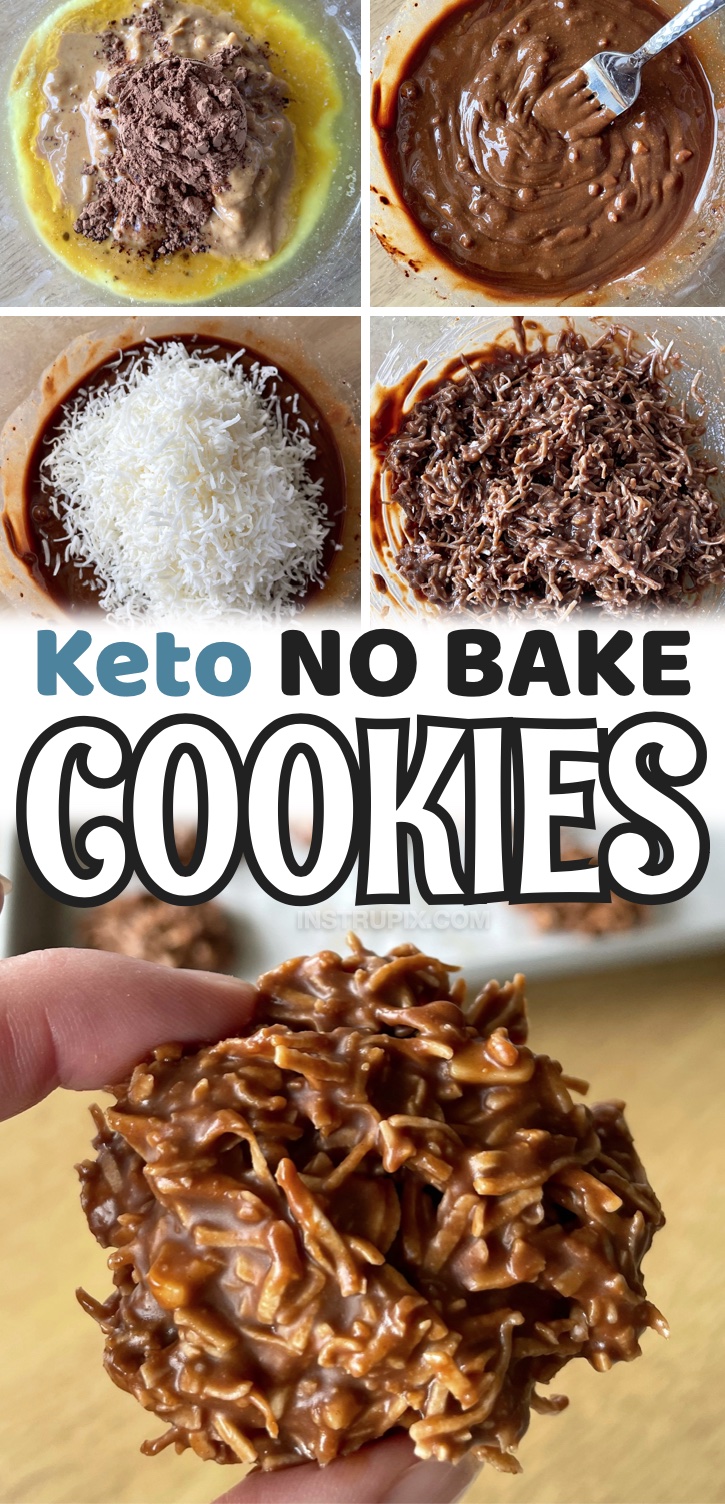 Leave a comment...