A single egg and shredded cheese toasted up in your mini waffle maker. We've just taken eggs to a whole new level.
Alright, even if you don't like eggs, you're going to love this ultra cheesy and crispy egg waffle. It's made with just an egg, shredded cheese, and the seasoning of your choice. The amazing thing about this simple idea is that the egg gets SUPER crispy, especially around the edges, and there's nothing I appreciate more than toasted cheese!
This fun breakfast idea appeals to just about anyone who likes something delicious to eat in the morning, and it's naturally low carb and keto friendly.
Top with avocado for the ultimate breakfast. 🙂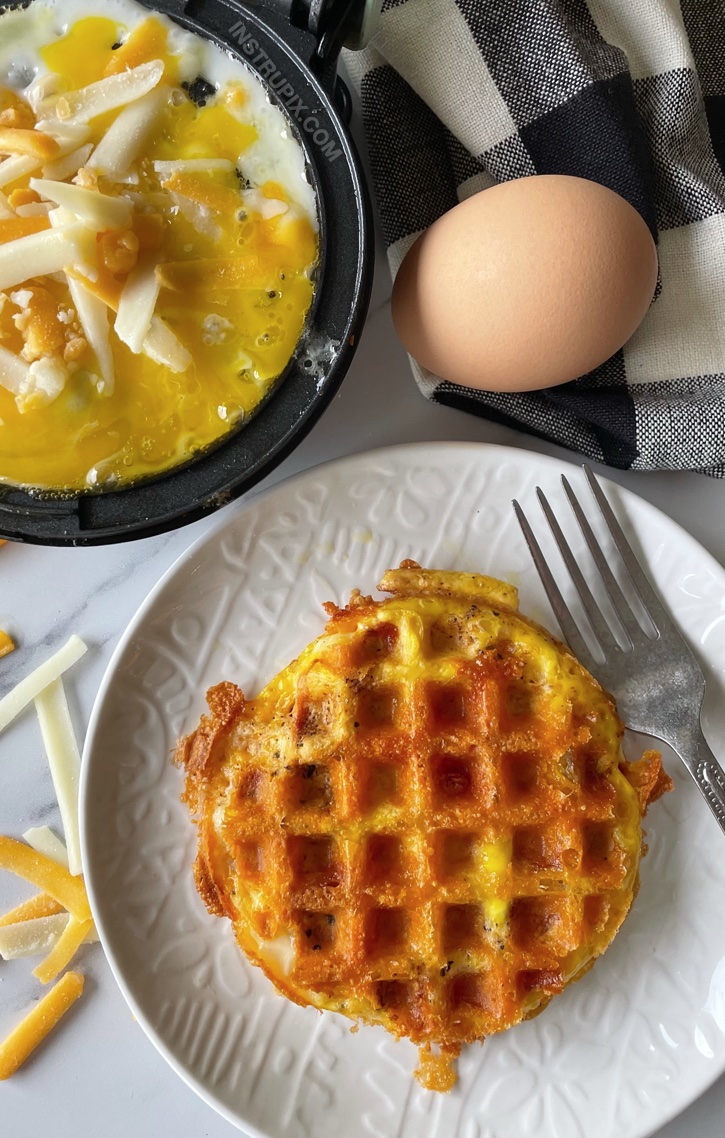 1You obviously don't even need instructions on how to make the world's best crispy egg waffle, but here you go anyway. Simply sprinkle a little bit of shredded cheese directly onto your hot griddle.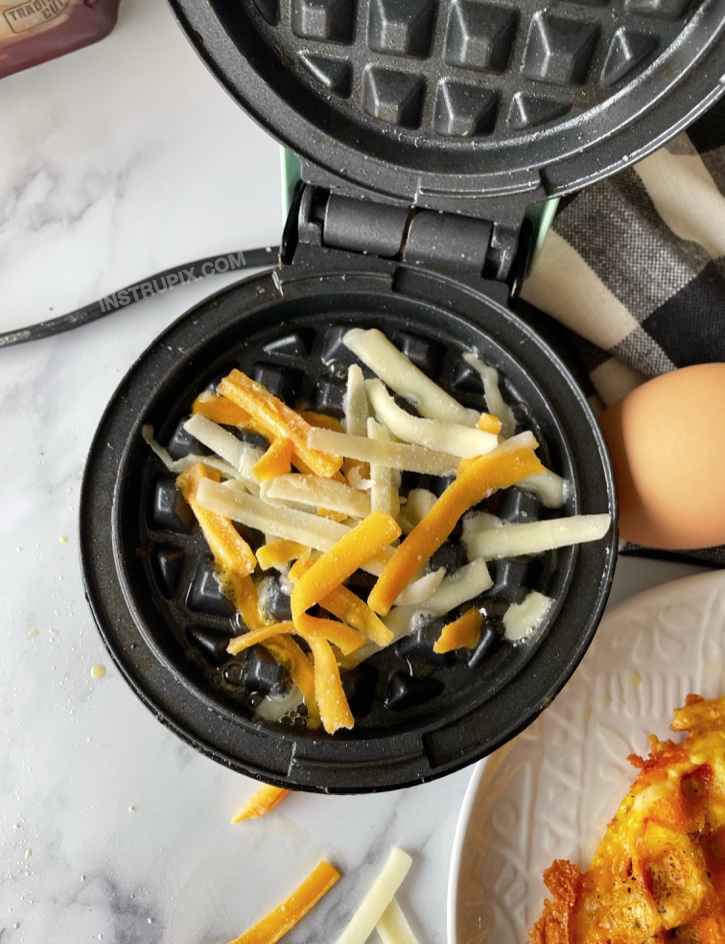 2Next, crack an egg on top, sprinkle with a little salt and pepper, and then top with yet again MORE cheese! Hehe.
3Close the lid and allow it to toast until the automatic timer goes off. You will be amazed once you open the lid to find the most crispy egg you'll ever eat thanks to all that mouthwatering cheese!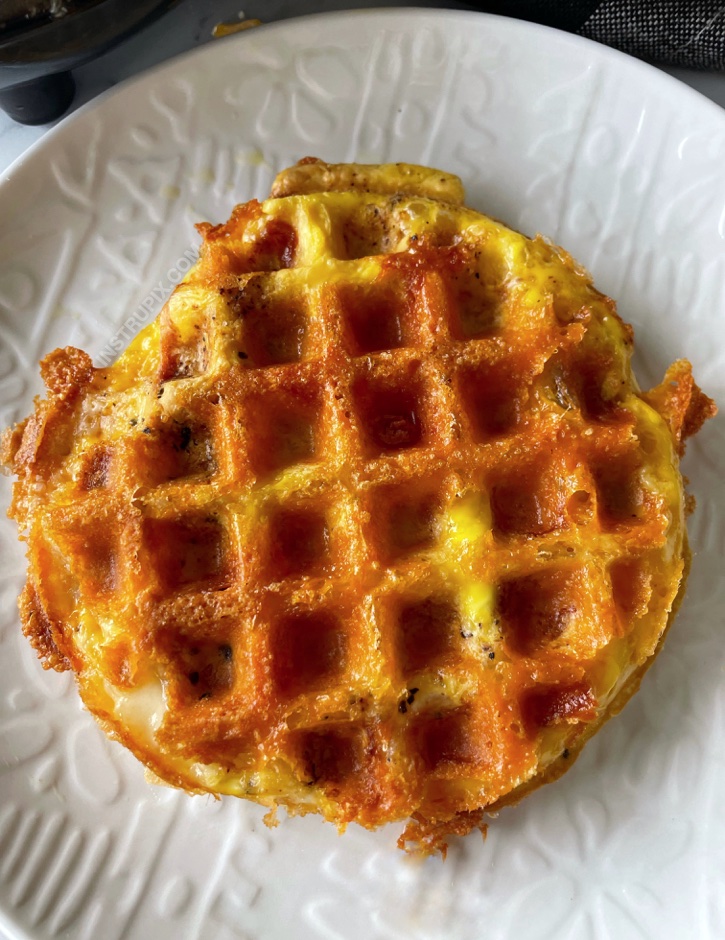 Enjoy alone or with smashed avocado and hot sauce on top. YasSssS! You're welcome.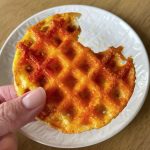 Crispy Mini Waffle Maker Eggs
A super fun and easy breakfast idea! If you're getting tired of eating boring old scrambled or fried eggs for breakfast, you've got to try this amazing crispy and cheesy recipe! It's the perfect serving for one, and naturally low carb.
Keyword:
cheese, eggs, low carb, mini waffle maker
Ingredients
1

egg

1/4

cup

shredded cheese

seasoning to taste
Instructions
Once your mini waffle maker is hot, sprinkle the griddle with half of your cheese and then crack an egg over top. Season with salt, pepper, garlic powder, or anything else you'd like. Top with more cheese and close the lid.

Remove the egg once the automatic timer goes off (about 3-4 minutes). Enjoy alone or with bacon, avocado, hot sauce, sour cream, or whatever you fancy in the morning.
Don't forget to pin and save this easy breakfast idea for later! 🙂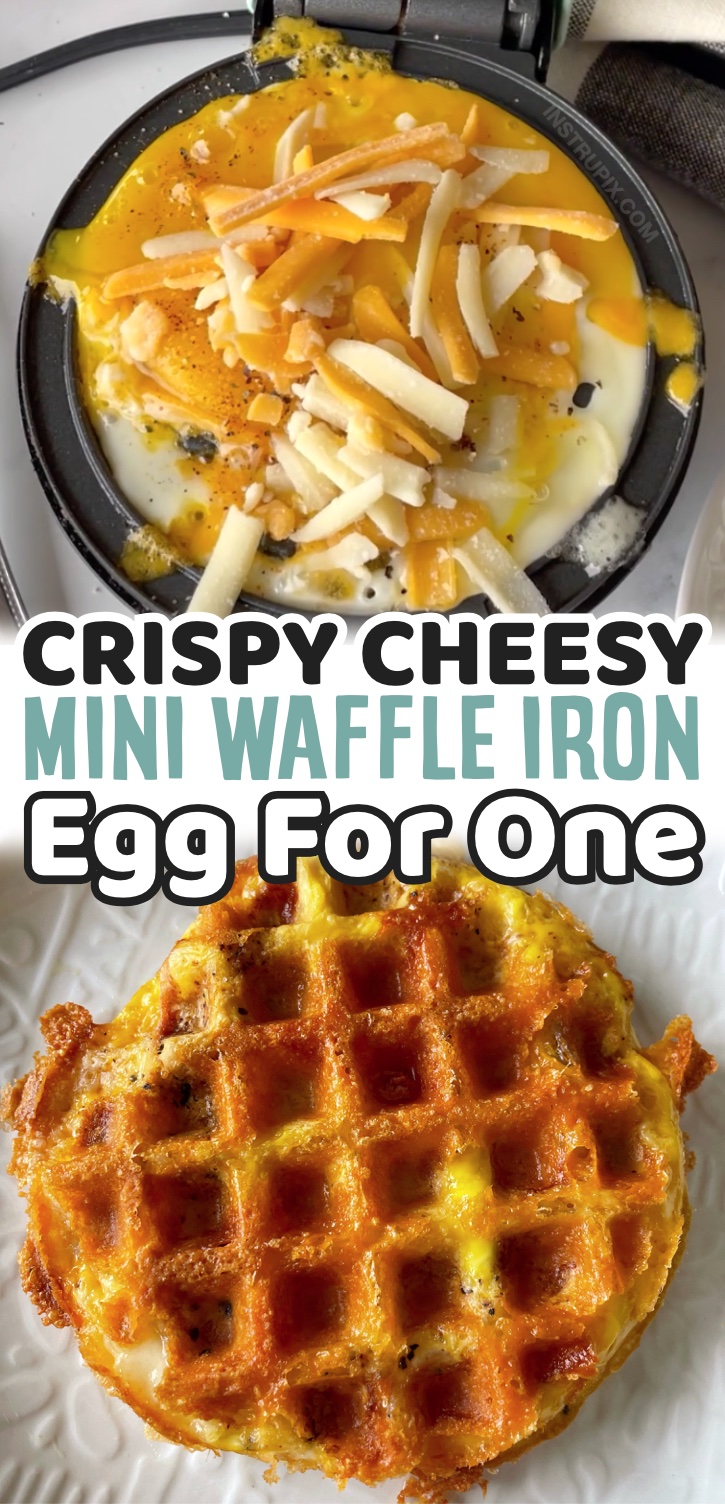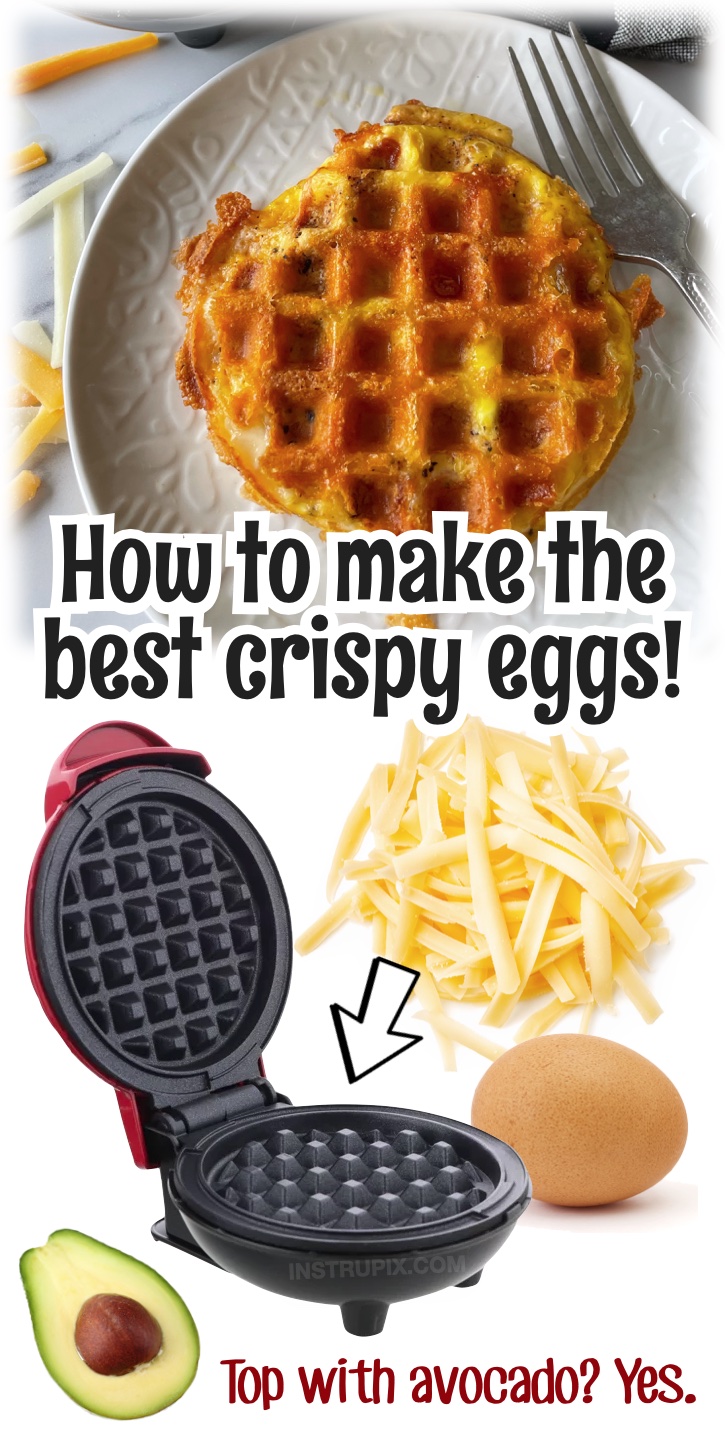 Leave a comment...