Easy & Delicious Low Carb Iced Coffee Recipe
If you enjoy sipping on a cold caffeinated beverage but don't want all of the guilt that usually goes along with it, you're going to love this easy keto iced coffee recipe. It's easy, low carb, high fat and delicious!
Liquid monk fruit extract is my favorite mixer for cold coffee because it blends in so easily and doesn't have a weird after taste. The extract from this bazaar small green fruit has zero calories and zero carbs. Whoop whoop!
Everyone seems to be very particular about how sweet they like their coffee, so you'll definitely have to do some experimenting to see how many drops of the monk fruit are ideal for you. Start with a single drop, and then add more as desired.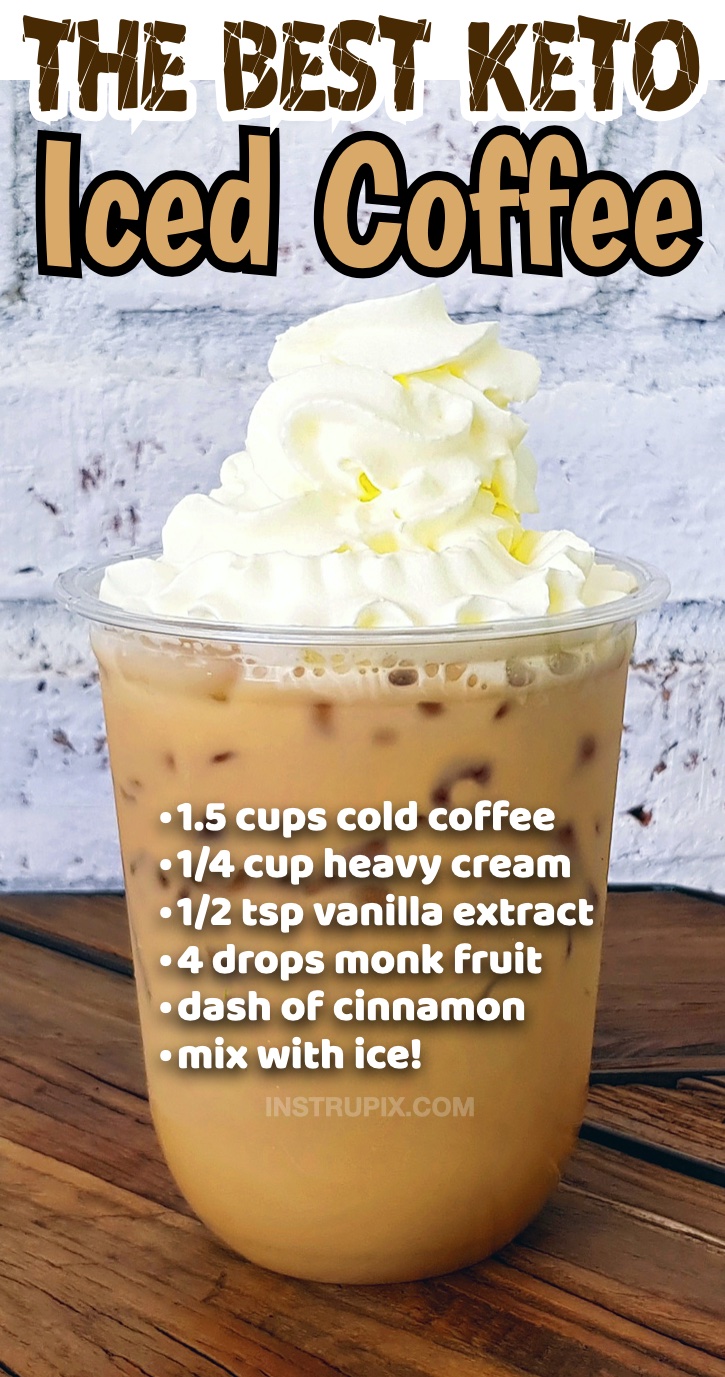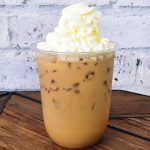 Easy Keto Iced Coffee Recipe At Home
Are you looking for easy keto iced coffee recipes to make at home? If you like the Starbucks or Dunkin' Donuts iced coffees but you're tired of paying for them, you're going to love this simple low carb coffee drink! Make it bulletproof by adding a little MCT or coconut oil.
Ingredients
1.5

cups

strong cold coffee

1/4

cup

heavy whipping cream

1/2

tsp

vanilla extract

3-6

drops

liquid monk fruit extract

dash of cinnamon

1+

cups

of ice
Instructions
I prefer to brew my own coffee and then refrigerate it for later, but you can also buy the premade cold brew coffee.

Simply mix everything together in a large cup, and then top with ice. Enjoy!
Recipe Notes
Because this drink is mixed with ice, I brew my coffee VERY strong as the ice does water it down a bit. After brewing, I let it sit out until it gets to room temperature, and then refrigerate it in a pitcher.
Everyone obviously likes their coffee a little different, therefor the amount of monk fruit that you use is completely optional. In fact, if you're used to drinking black coffee, you may only want a single drop if any at all!
To make this keto coffee bulletproof, feel free to add a tablespoon of MCT or coconut oil.
Flavored syrups are also a great sweetener option, especially if you like the Starbucks version.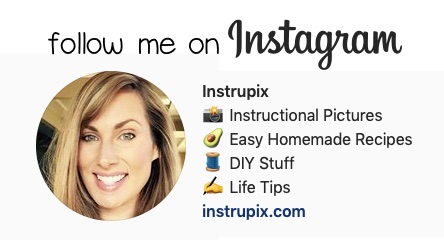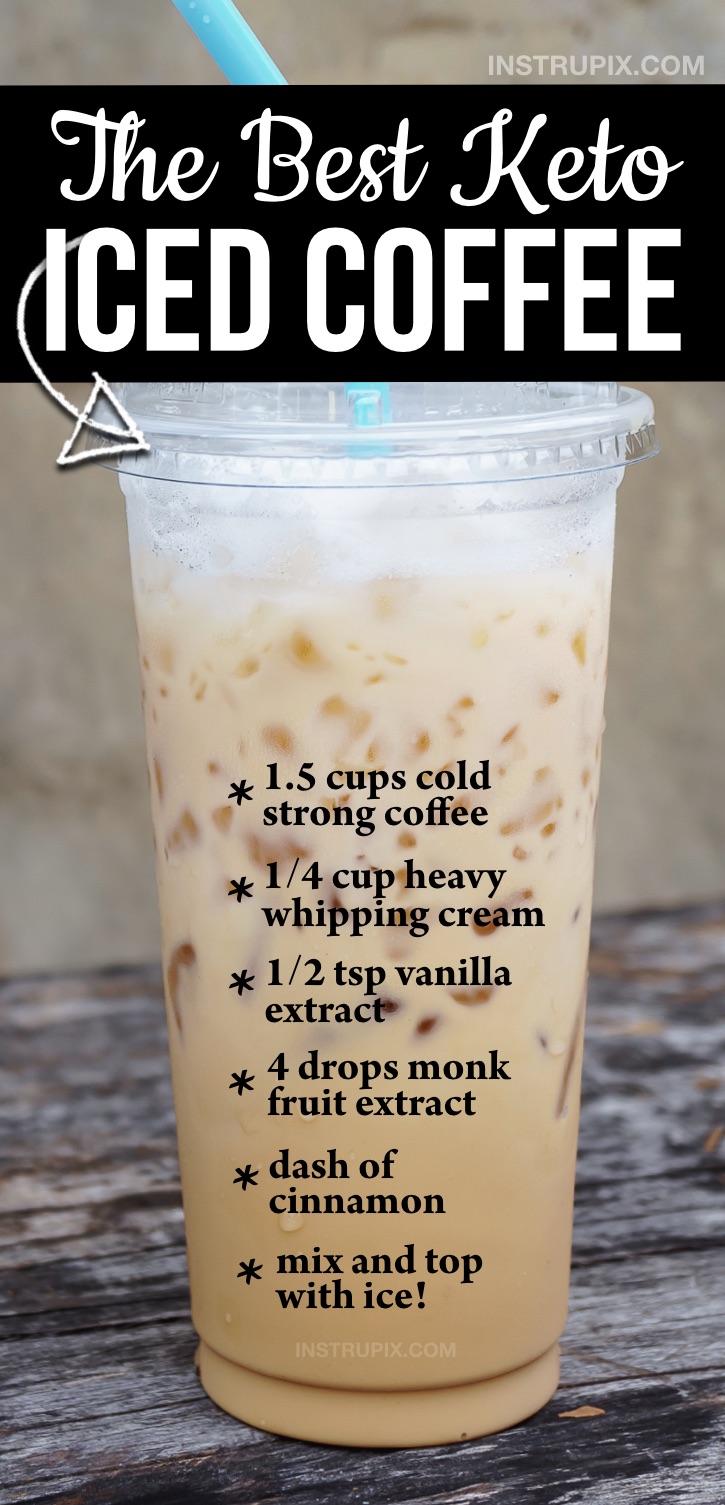 Leave a comment...