If you're looking for projects to try, this one is super easy and fun! No sewing or sobriety required.
I'm one of those people who doesn't like to take on a craft or do anything DIY unless it has a useful place in the house. I feel like most crafts end up in a closet, the garbage or stuffed in a drawer somewhere– fun while it lasted, but nothing to really brag about.
A few Sundays back while finishing off a bottle of wine, I was looking for something creative to make that didn't require any skill or trips to Hobby Lobby (because I was drunk). Then, this happened. I stumbled across this fabric wrapped horse on Craft Foxes, and there was something about this junky looking horse that made me want to make one of my own.
BEHOLD: Fabric Wrapped 3-D Wire Animals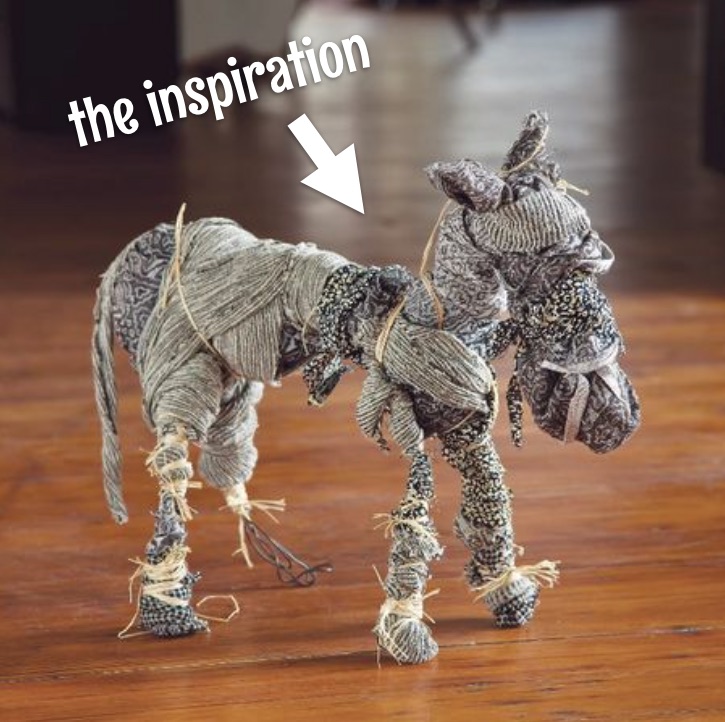 I really like how it's kind of sloppy and imperfect. It's what give's this project a unique appeal. It certainly doesn't take any artistry, in fact, the more unmethodical and crappy, the better. Just wrap, drink and tie!
Although I was a little envious of the horse idea from Craft Foxes, I wanted to do something a little different and decided on a giraffe (only after I realized a dinosaur was too ambitious and didn't really fit in with my home decor).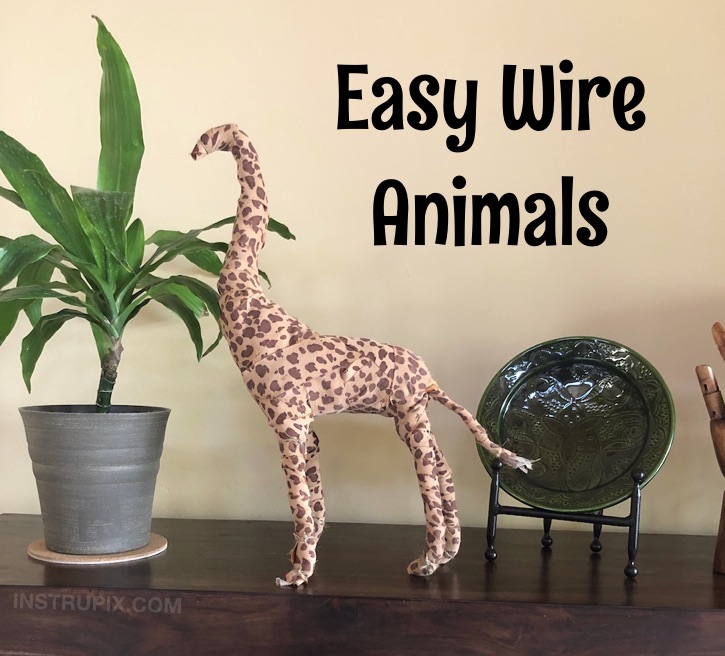 Just look at how BEAUTIFUL this guy turned out (he looks better on the shelf from 12 feet away when you don't look directly at him). Like, peripheral view. And if you're squinting.
Oliver just stands there all day nibbling at that plant. His neck is so long and his feet are so tiny, I'm worried that he's going to fall one of these days, but his wire bones seem to be holding up pretty well so far.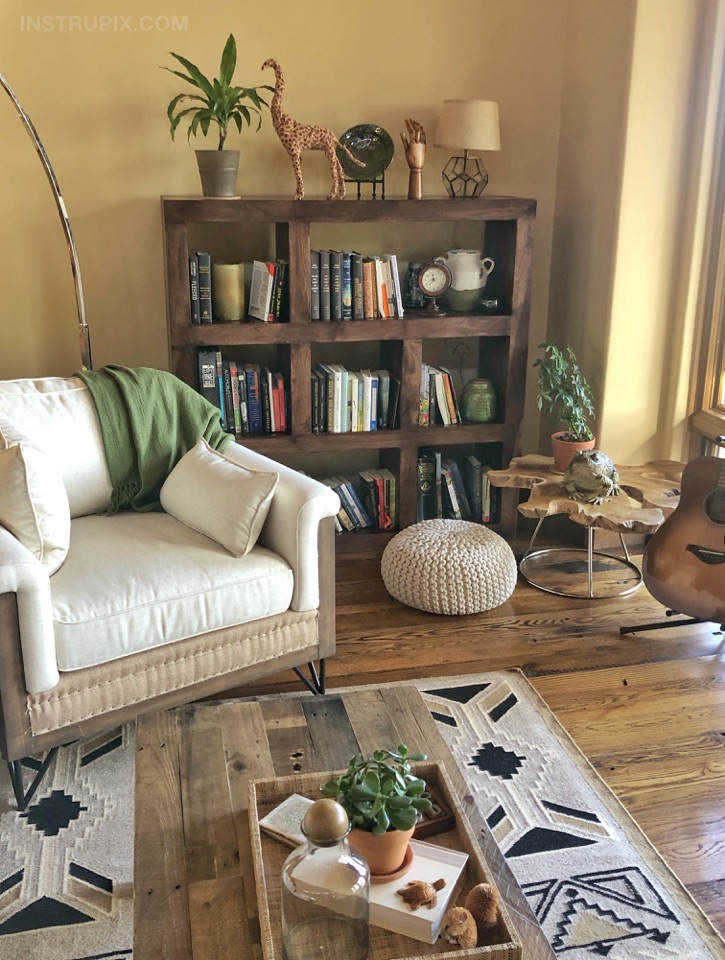 This is what Oliver looked like before the fabric strips were applied. He was skinny but still cute.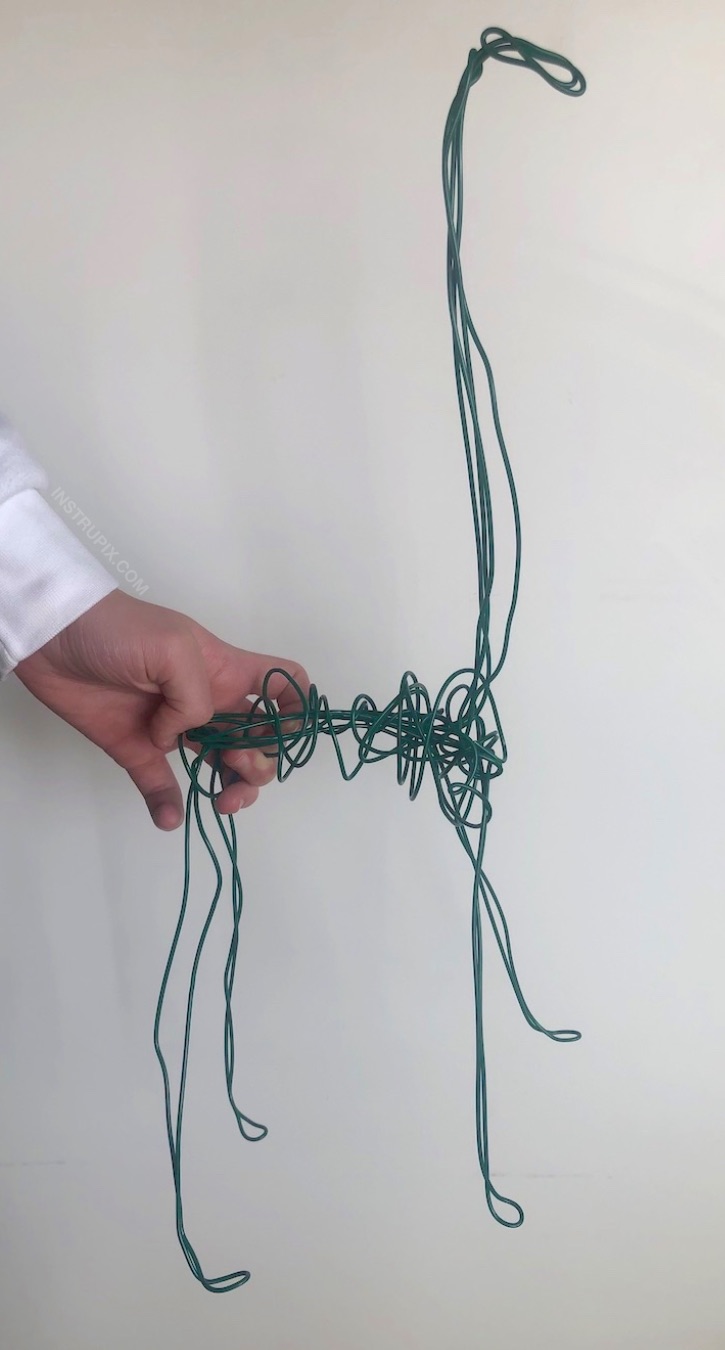 Ready to get started? Let's do this!
Supplies Needed:
Baling wire or any wire that's thick but easy to bend (I used garden wire because that's what I had on hand)
Fabric scraps, cut into strips (about 2 inches wide)
String or Twine
Scissors
Wire cutters
Instructions:
Decide on an animal and use the wire to make a frame. Just bend, twist and wrap the wire until you're happy with the result. I recommend making the body portion thick with wire so that you need less fabric when wrapping.
Wrap the wire frame with fabric strips and use string or twine to secure them if needed (you should be able to simply tuck a lot of the fabric strips to secure them). I mostly only used the twine on the feet, head and tail.
Tips:
Because I didn't have a lot of the fabric I wanted to use, I started off with strips of an old sheet first to give the body and limbs some thickness before giving it a final wrap with the fabric I wanted to be seen.
You could also add buttons or beads for for eyes. I decided my giraffe was going to be blind.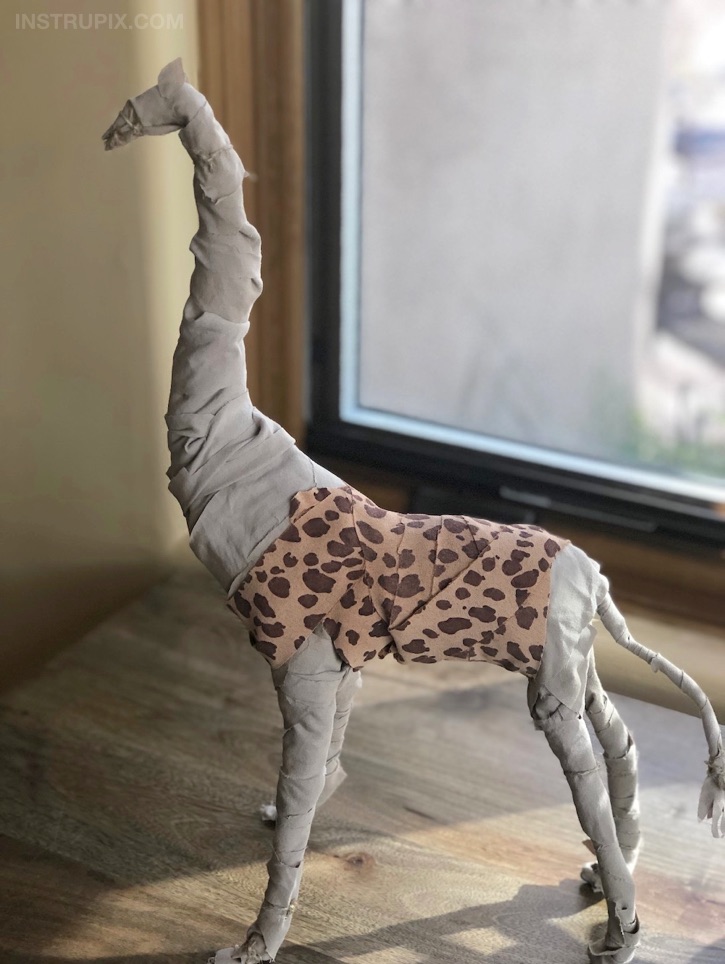 I think Oliver may have a little bit of llama or camel in him. Maybe even a goose. He's a little confused, but I think he's mostly giraffe.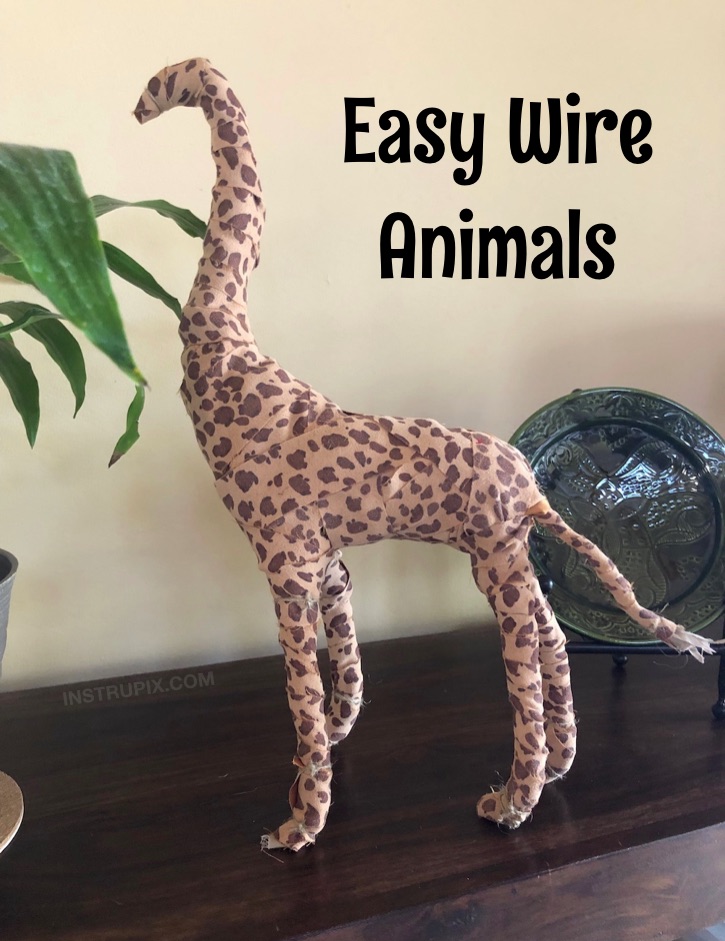 Here he is at night hiding behind those branches. He moves around a lot but I think he's here to stay.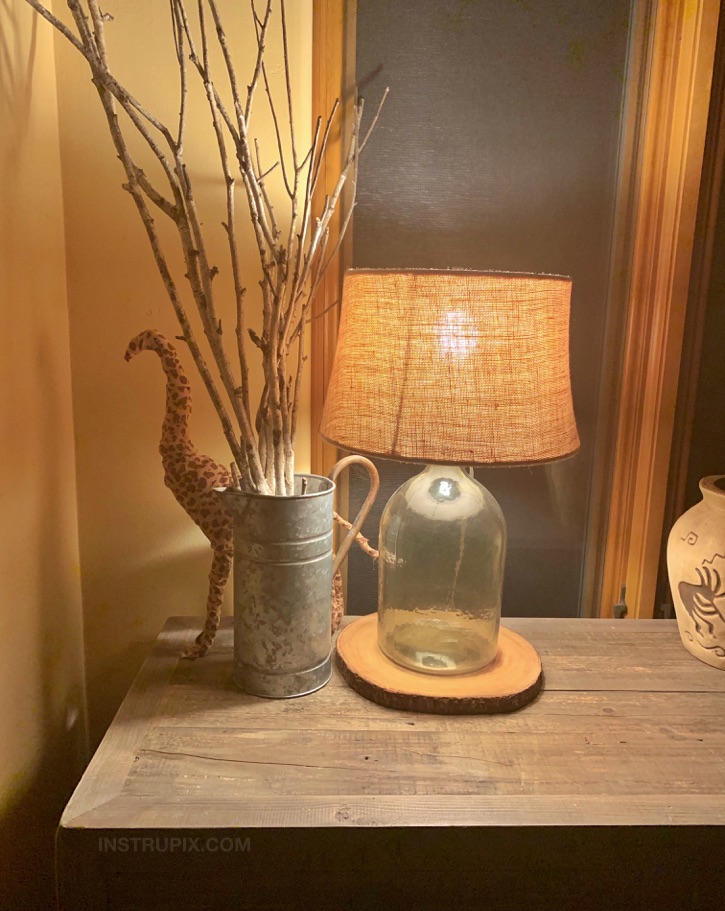 Don't forget to pin and save for later! 🙂

Leave a comment...