Do you have any old jigsaw puzzles laying around taking up valuable shelf space? Put those colorful pieces to use! There are so many awesome ways to be creative with unwanted puzzles including easy crafts, wall art, room decor, group projects, gifts and much more.
These simple craft ideas are cheap, easy and a great way to recycle both small and large puzzle pieces.
Easy Puzzle Piece Projects To Try
---
DIY Puzzle Piece Wall Decor
There are an endless amount of ways to incorporate bright, multi-colored puzzle pieces into a work of art, and this leafy tree was especially fun to make.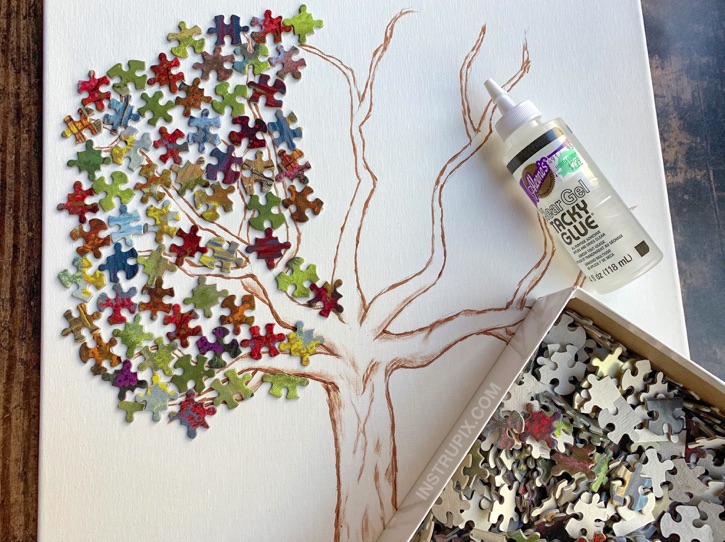 I simply painted a tree trunk with branches onto a 16″x20″ canvas. I then used clear tacky glue to adhere random puzzle pieces in-between the branches, avoiding the edge pieces because I didn't want any straight lines (I don't think you find too many of those in nature). I also ended up cutting a few of the pieces to get them to fit how I wanted.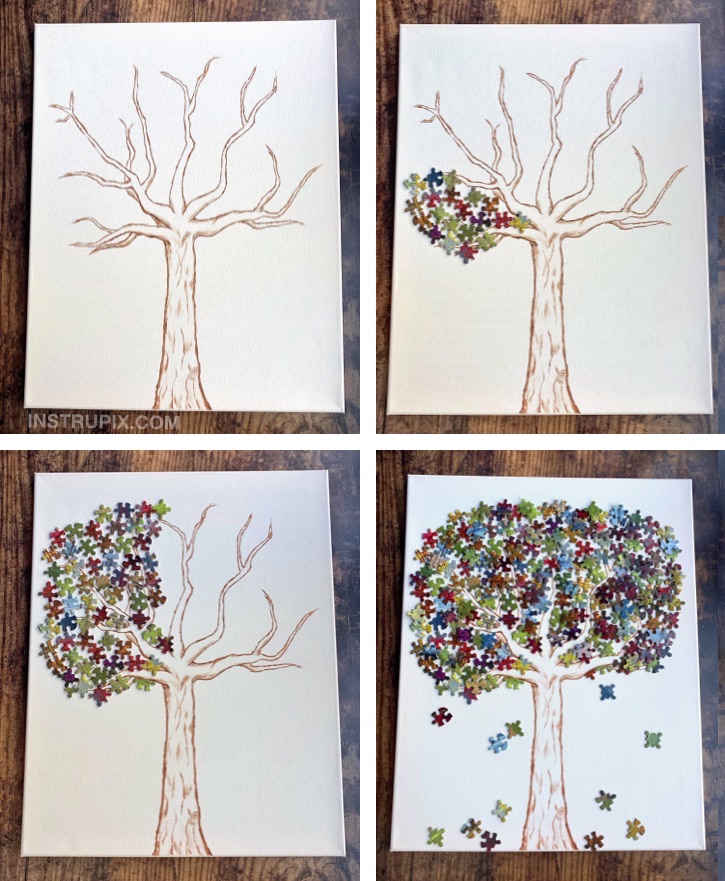 This easy wall art project does NOT have to be immaculate! Let the kids have fun drawing their own tree trunk and filling it in however they'd like.
You could even paint the canvas first if you don't care for the white background. I kind of like the contrast of the colorful "leaves" up next to the light backdrop so I opted to leave it.
Also, consider art concepts outside of a tree full of puzzle leaves. You could also use puzzle pieces to fill in a large dress or skirt on a dancer or ballerina, a full head of hair on a portrait, flower petals in a garden, or anything else you can imagine up. Be creative!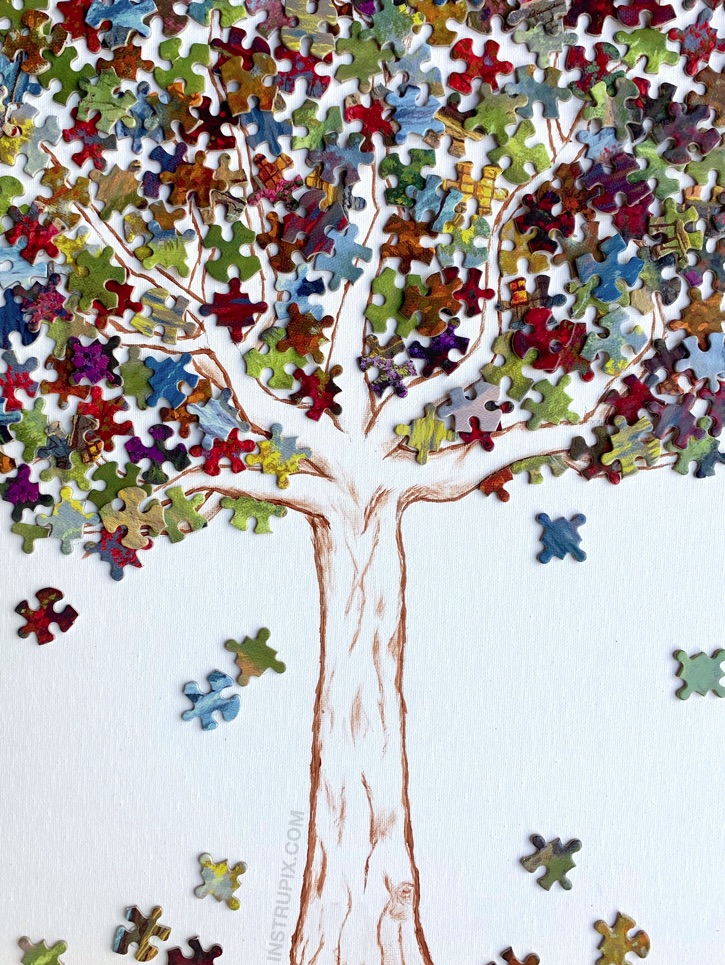 Letters or monograms are also fun and easy to display on a canvas with puzzle pieces. I made this letter K on a small 8″x10″ canvas after making the basic outline with a pencil before gluing the pieces down.
You could even make an entire name using several small canvases! I think this would look cool on an empty wall over a bed or large dresser.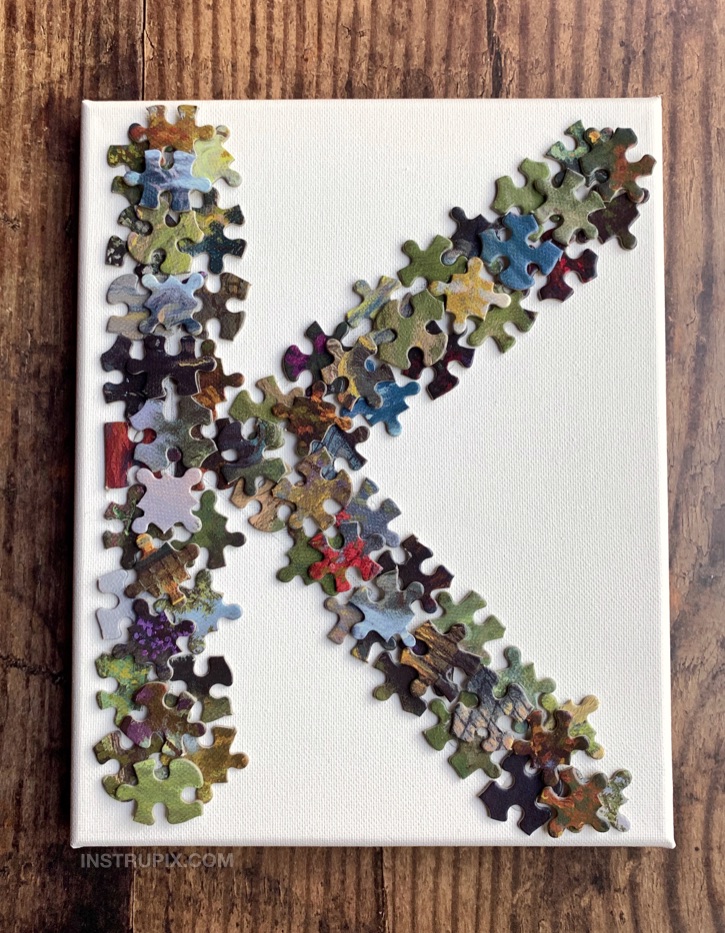 ---
Collaborative Puzzle Piece Project
This is an awesome group, family or school project! The idea here is for everyone to take random puzzle pieces and paint or decorate the back of them however they would like using anything from markers and paint to stickers and glitter. Then you put it all together to see the masterpiece you've all created.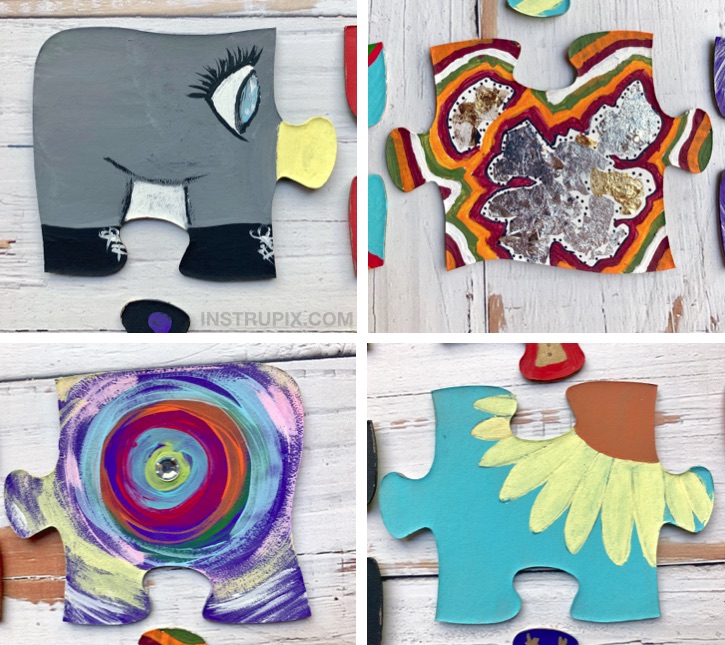 Unless you're getting REALLY detailed, large puzzle pieces are best for this project. My family and I used a 12 piece kids puzzle one evening while sitting around listening to music. Good times. 🙂
Eventually I'll get around to framing it or gluing it onto a canvas. I haven't decided what I want to do with it just yet.
---
3. Puzzle Piece Christmas Ornaments
You can make just about anything into an ornament with puzzle pieces: a candy cane, Rudolph, a Christmas tree, etc. I opted for a snowflake because I like how it pops on the tree.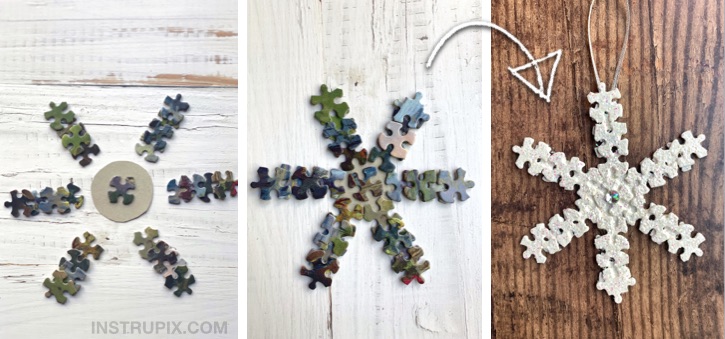 I used a thin piece of cardboard cut into a small circle for the center base. I then hot glued the pieces into the shape of a snowflake.
I finished it off with white paint, and then immediately applied glitter before the paint had a chance to dry. I happened to have a few adhesive faux jewels so I opted to stick one of those suckers right in the middle as a finishing touch.
Hot glue a small piece of ribbon or twine onto the back once you're finished. Easy! And to be honest, I actually really liked the way this ornament looked on the tree and wish I had made more.
More Puzzle Craft Ideas
Make A Picture Frame — Hot glue popsicle sticks together into the shape of a frame and cover it in puzzle pieces. You can then attach a photo to the back. Great gift idea for kids to make!
Cover A Picture Frame — Cover an existing picture frame that perhaps you don't like or just needs a makeover with puzzle pieces.
Make A Wreath — Cut out a piece of cardboard into the shape of a wreath and layer it with puzzle pieces. You can paint them to match the holiday or season!
Puzzle Piece Faces — Check out these silly puzzle piece faces from Free Kids Crafts made with paint, googly eyes and yarn. A fun and simple craft project for kids to make!
What else could you make out of puzzle pieces?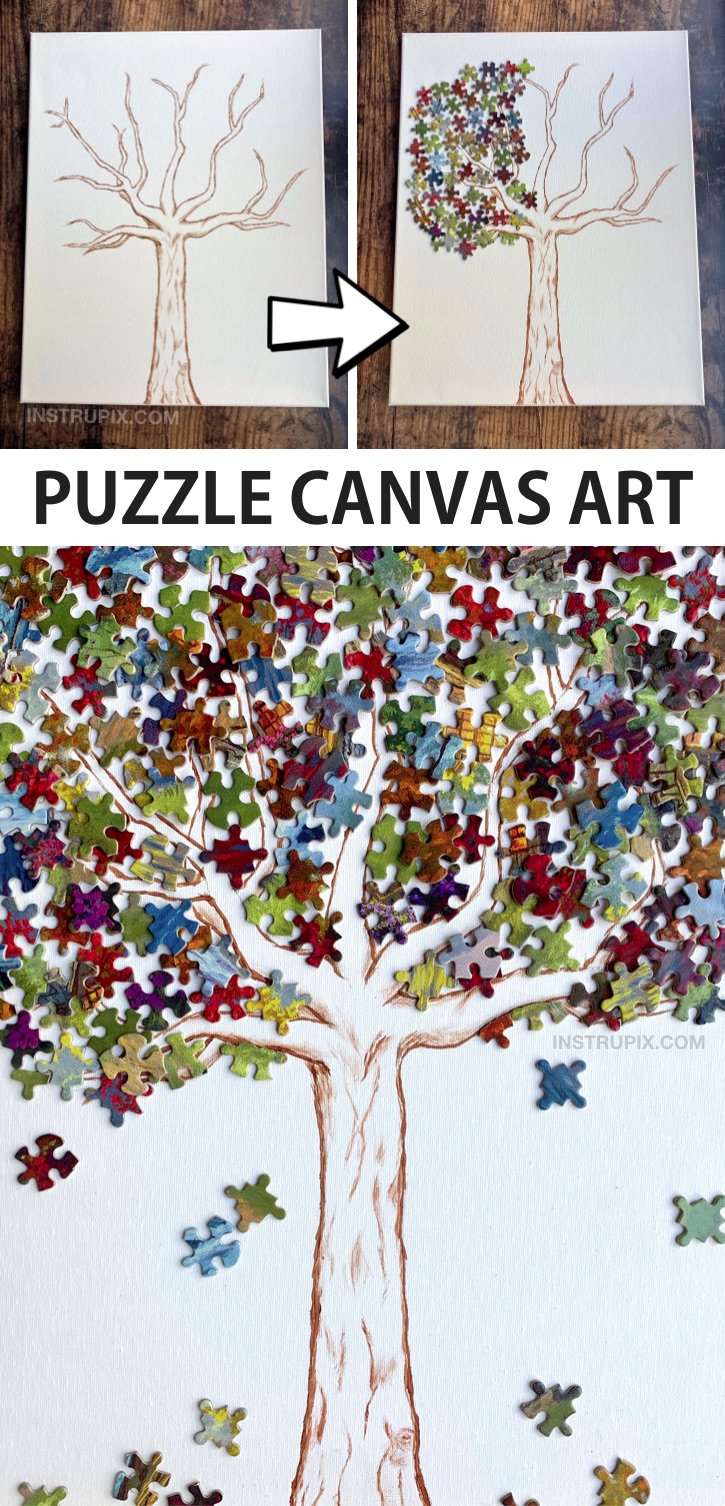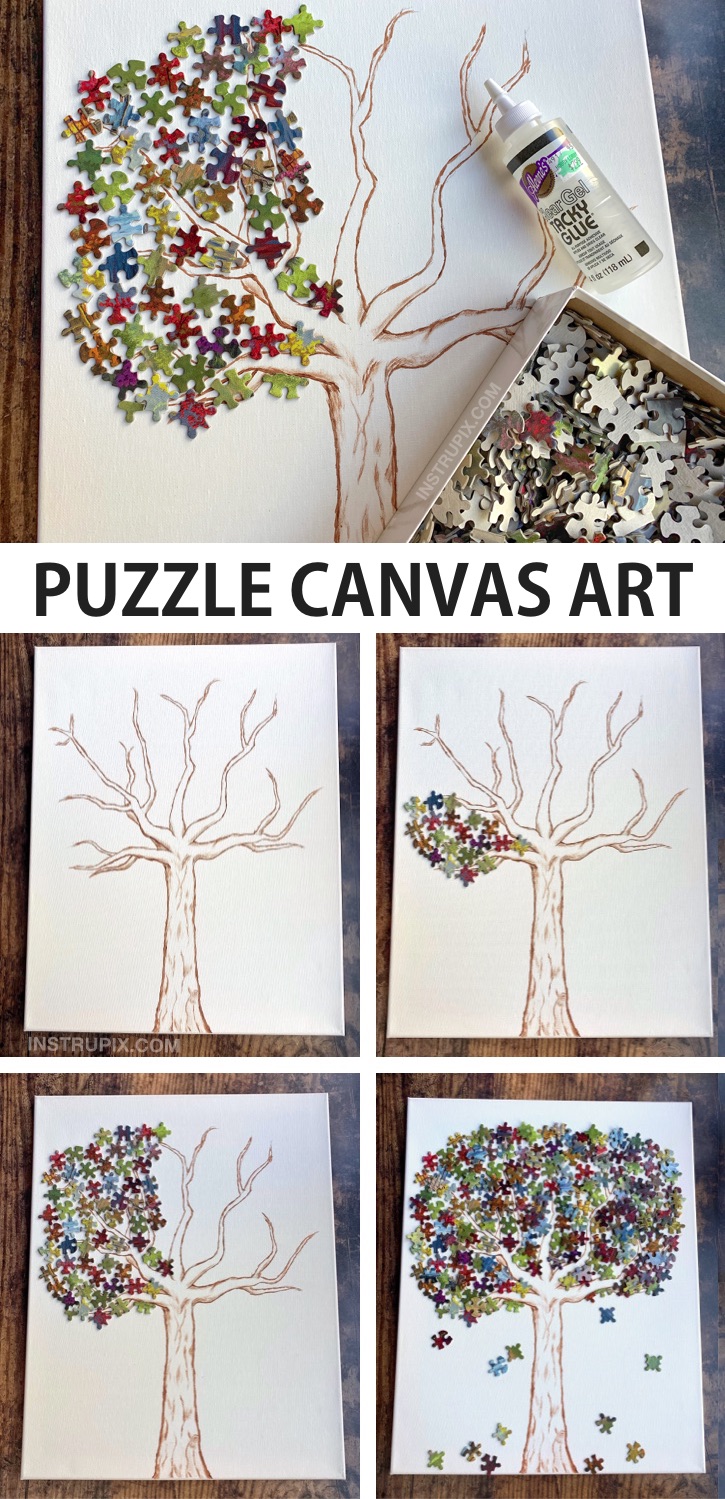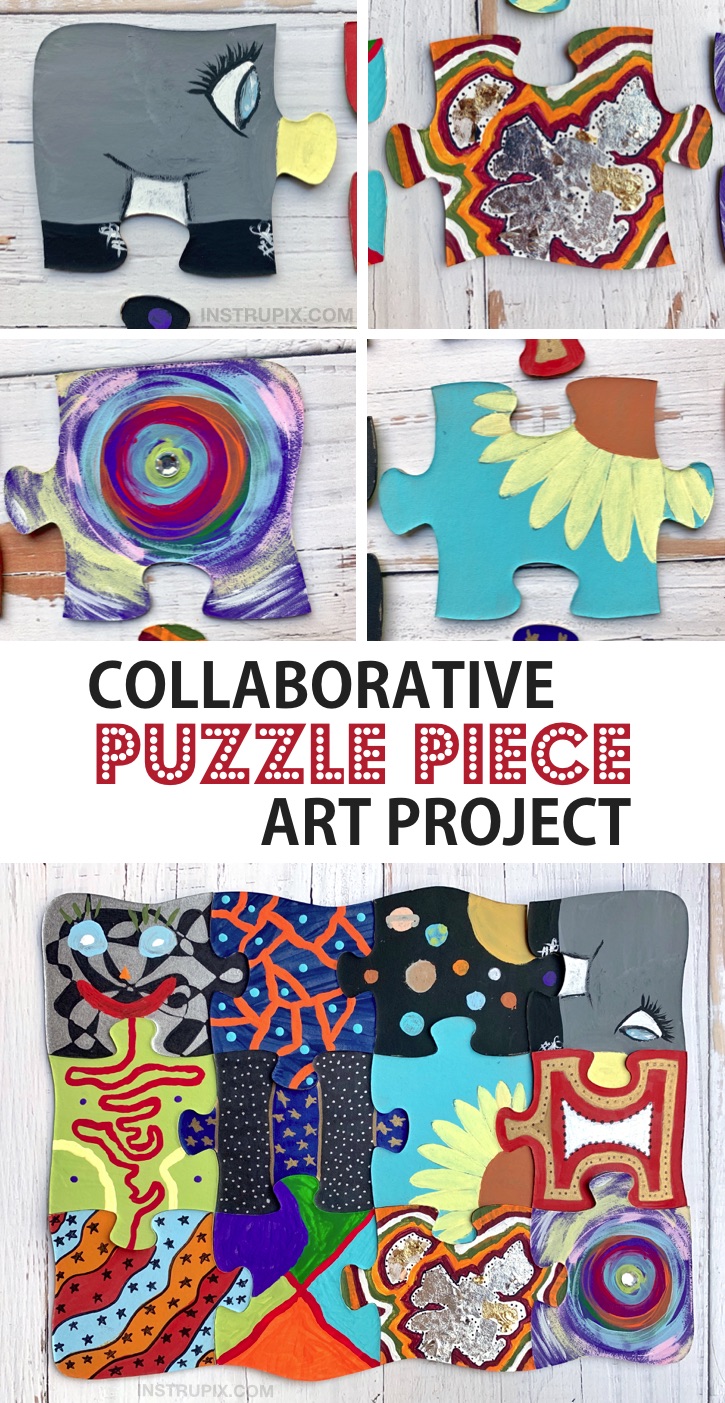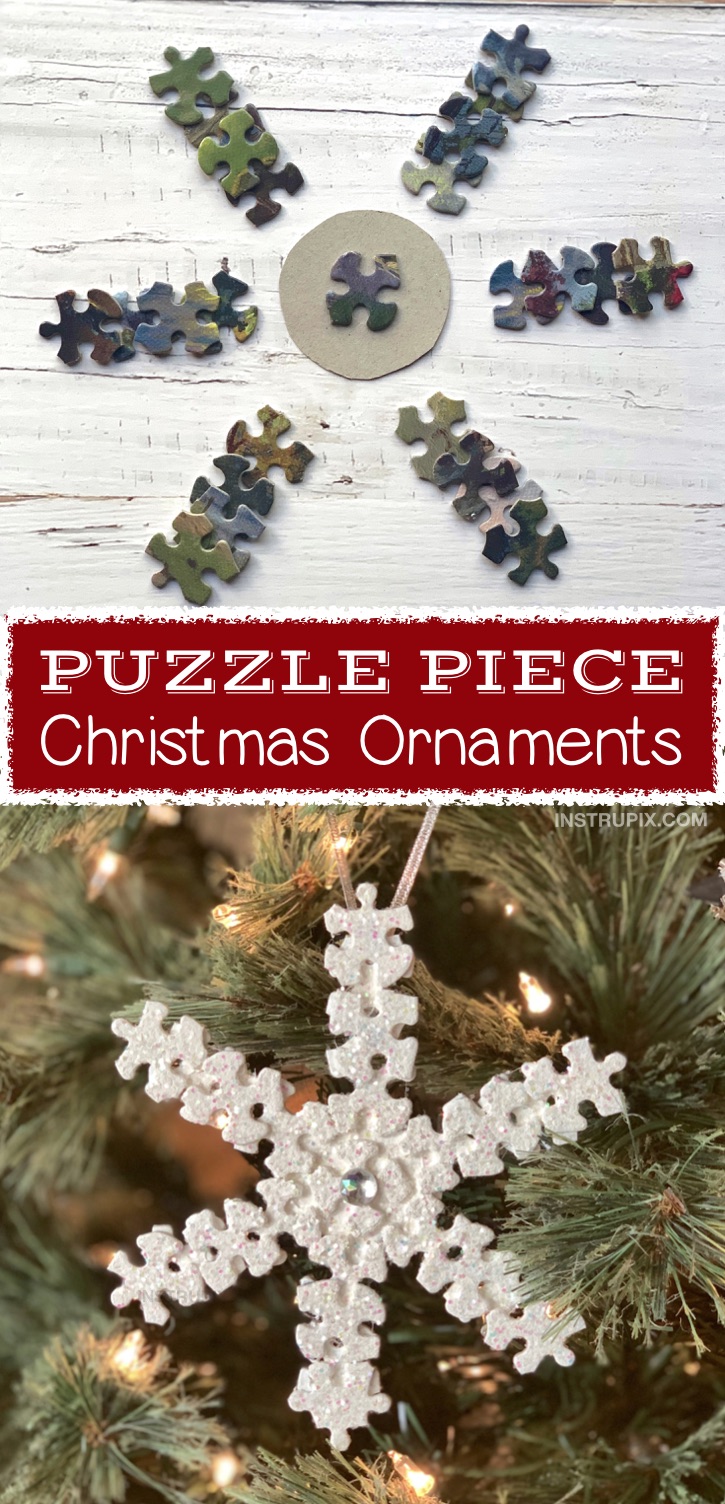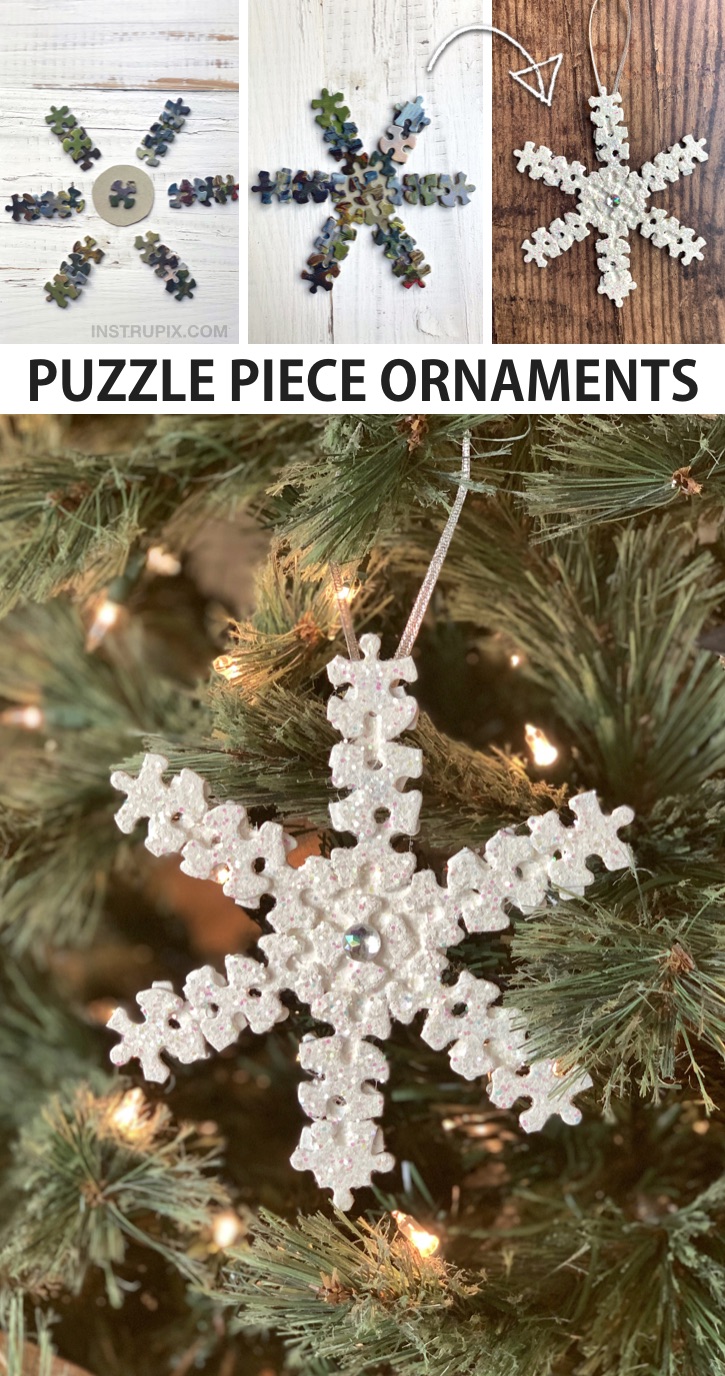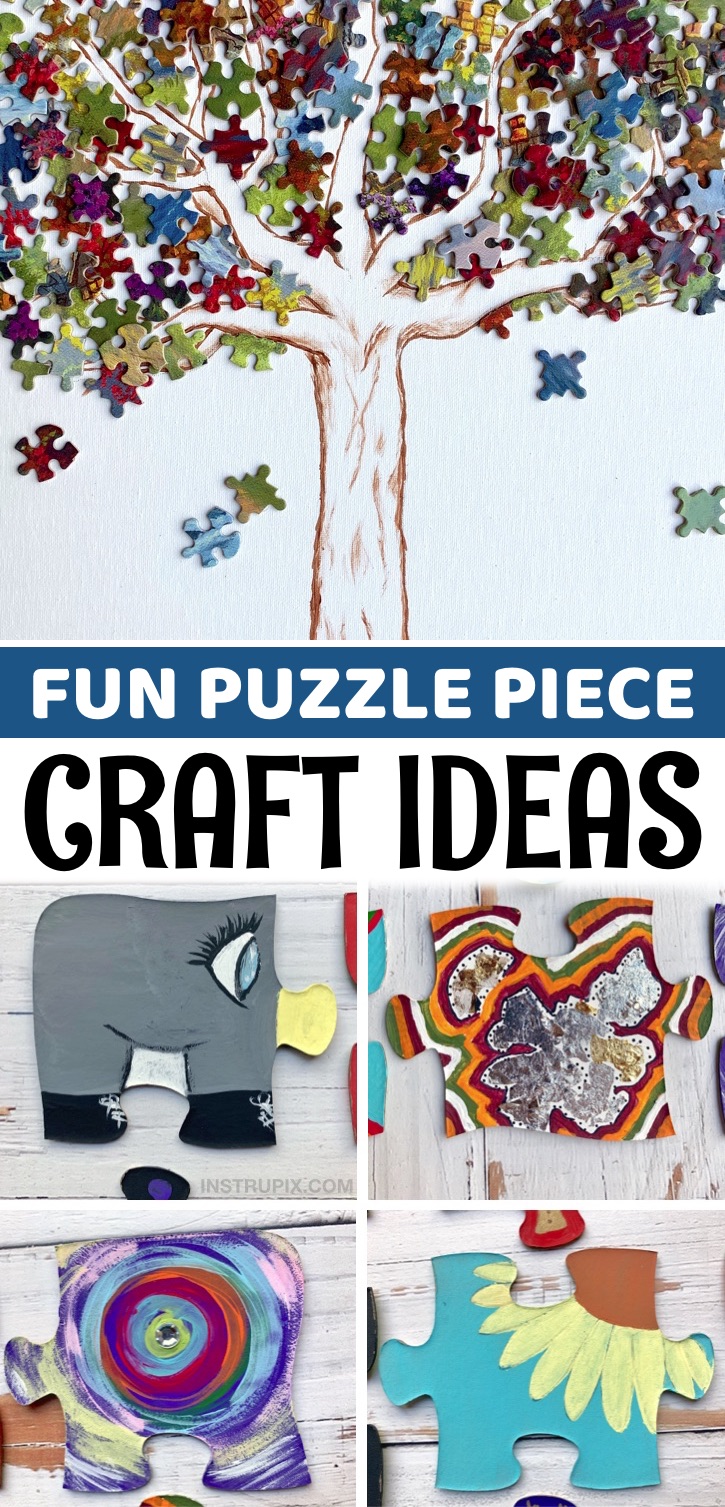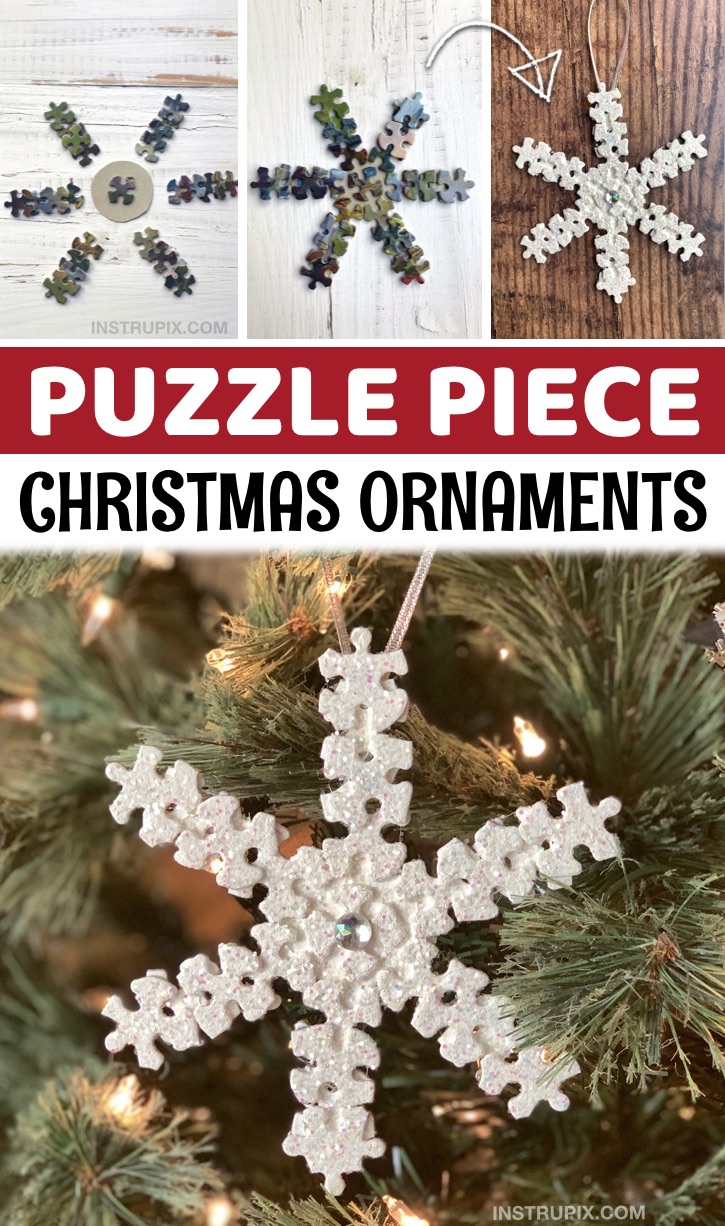 Leave a comment...