This easy fall project is super easy and fun to make! No sewing or skills required.
I definitely enjoy making crafts and my own home decor, especially when the outcome is something that is ACTUALLY pretty to look at. I don't want to waste my time making something if it's just going to end up in a closet or drawer somewhere.
I think these homemade toilet paper pumpkins fit the bill quite nicely! They're quick, easy and cheap to make, and yet, positively charming. Certainly a lovely addition to any fall home decor.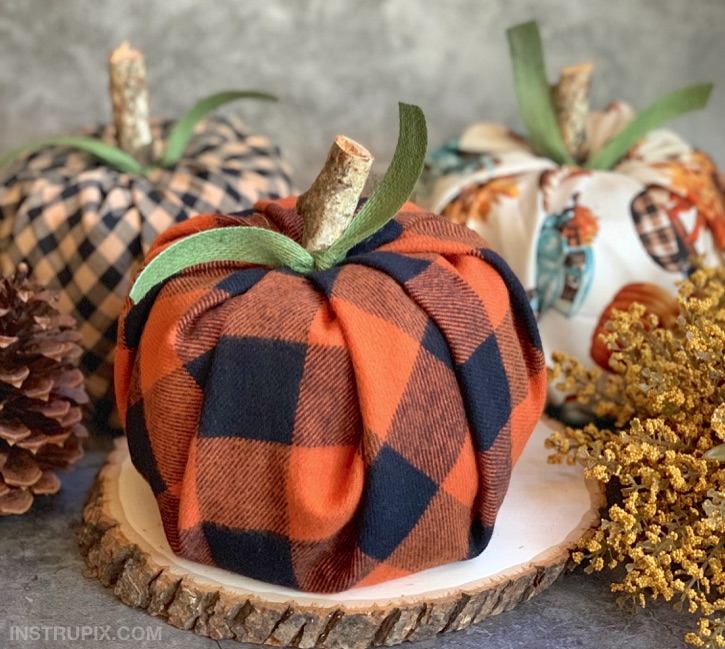 These adorable pumpkins are perfect for Halloween or Thanksgiving.
SUPPLIES NEEDED:
Large roll of toilet paper (preferably a mega size)
18 inch square piece of fabric
Green ribbon or leaves for the stem
4 inch piece of branch or a few cinnamon sticks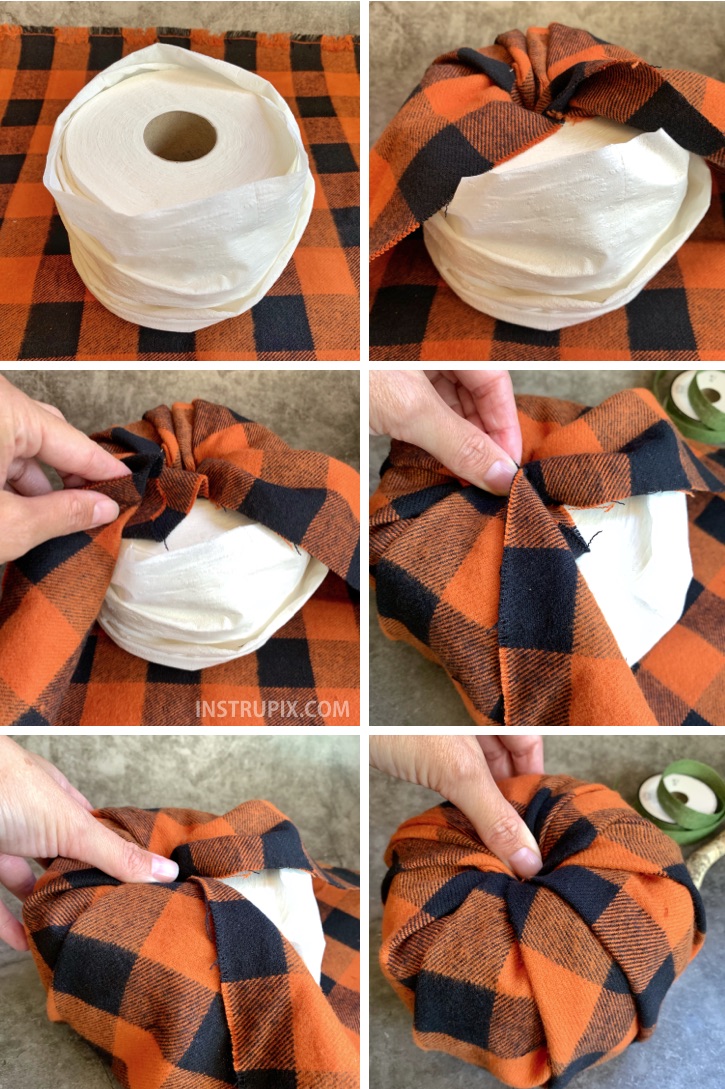 INSTRUCTIONS:
Unroll the toilet paper about 10 times, and then roll it loosely back up to give more of a round shape.
Lay out your fabric and place the toilet paper in the center.
Grab one corner of the fabric and tuck it inside of the toilet paper roll. Slowly work your way around gathering up the fabric and tucking each corner into the roll.
Tie a ribbon around your branch piece and stuff it into the center.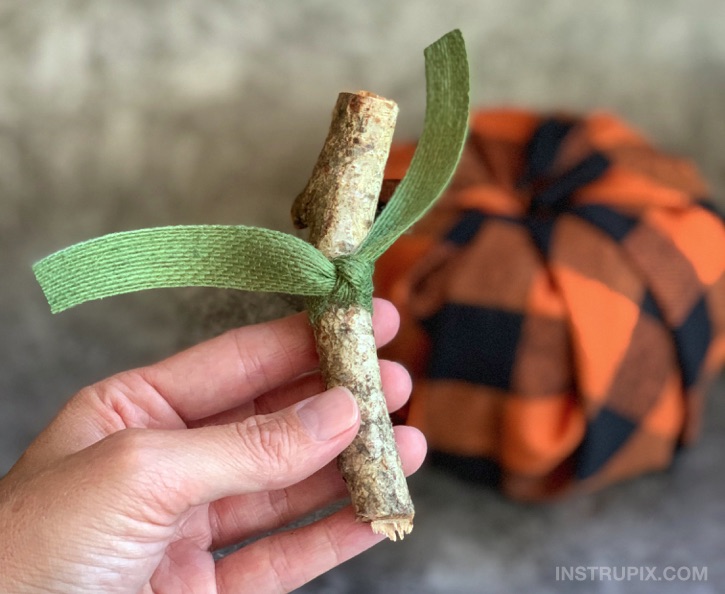 HELPFUL TIPS:
A thicker fabric makes it easier to disguise the shape of the toilet paper roll, giving you a more natural looking pumpkin.
For the stem, you can also use several sticks tied together if you can't find anything thick enough to compliment your pumpkin (easy to find at a park). Cinnamon sticks also look nice!
Fake leaves can also be used in place of the ribbon.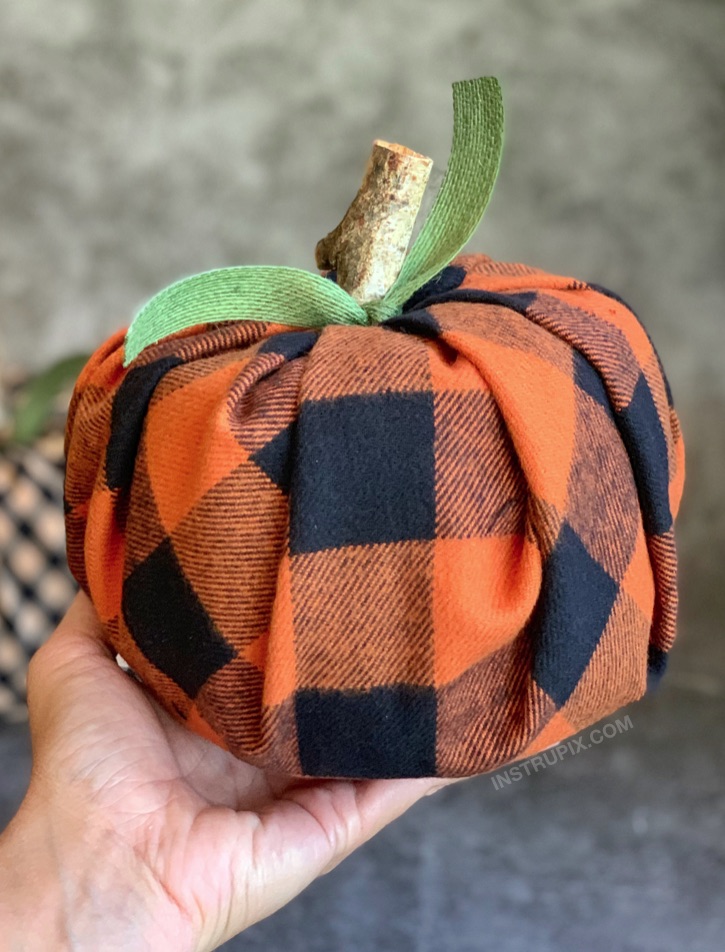 I've had these toilet paper pumpkins on my list to make for a long time. They definitely turned out much better than I had anticipated! I was worried that it would be difficult to get the fabric wrapped just right (I tend to be a perfectionist), but it probably took less than a minute for each one.
The nice thing about these pumpkins is that they can be customized with the fabric of your choice to fit your home decor. And they certainly don't have to be your traditional fall colors– you could make them with denim, something fuzzy or even tissue paper. Just have fun!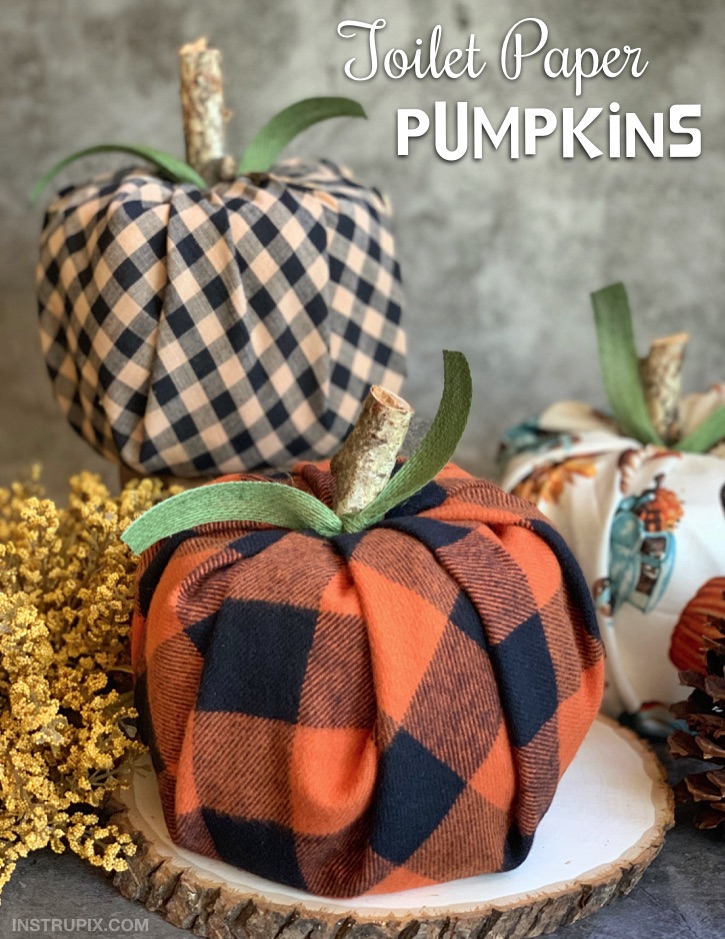 Don't forget to pin and save for later! 🙂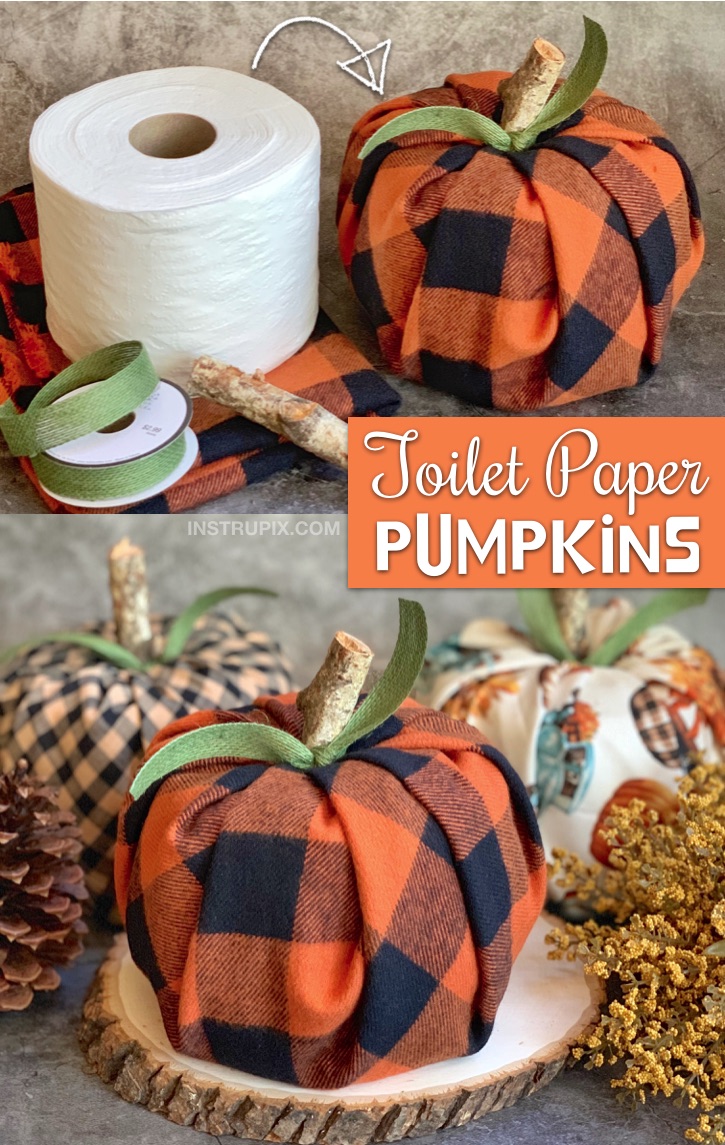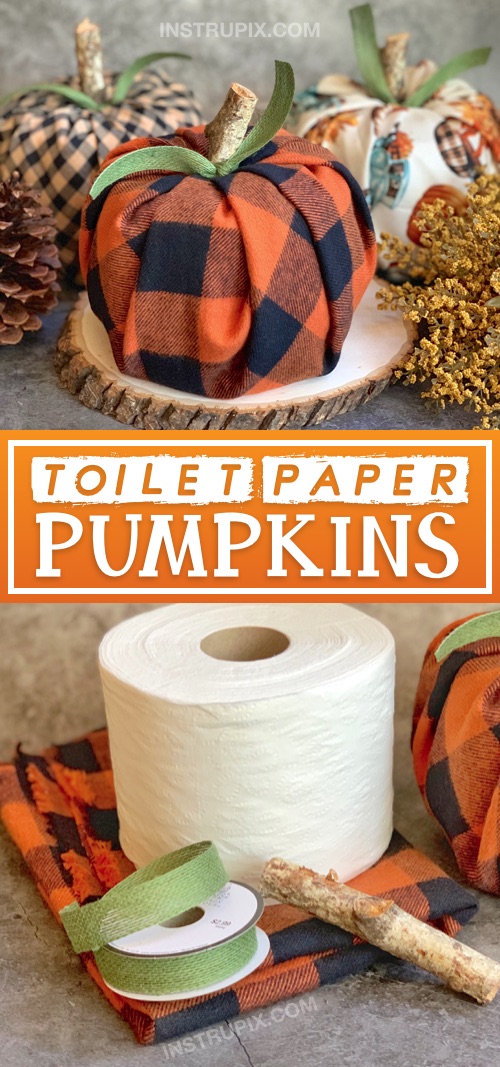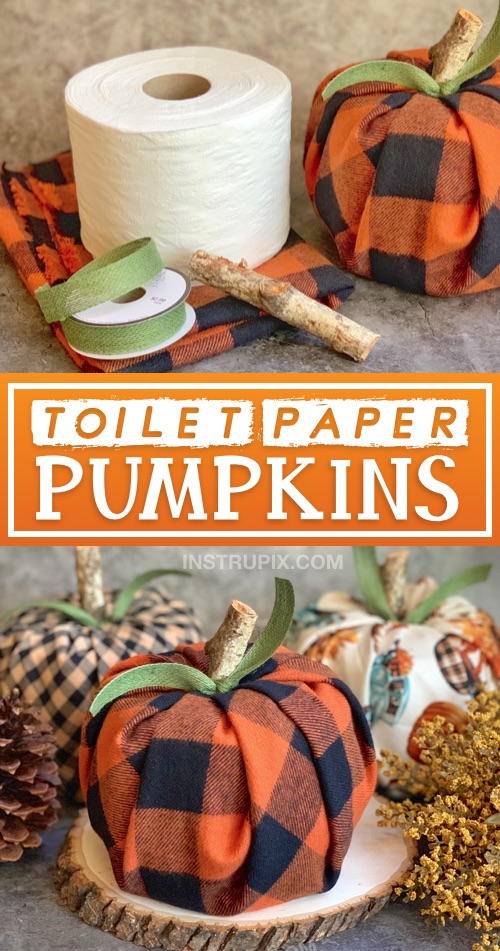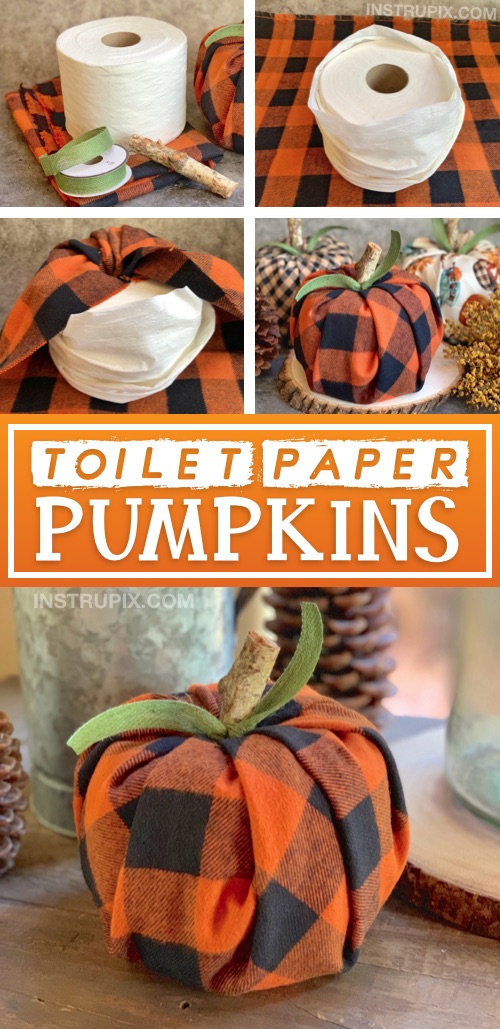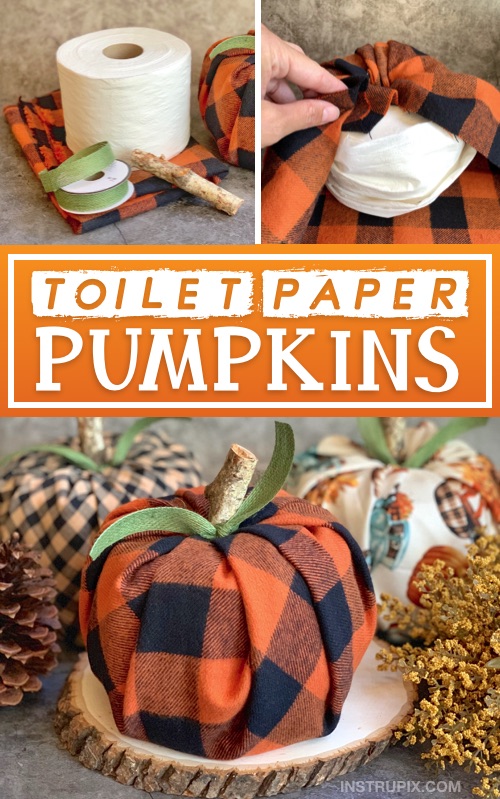 Leave a comment...