Are you looking for easy DIY Halloween decor ideas for the home? This homemade "BOO" sign is cheap, easy, and fun to make with wood letters. It's perfect for the front porch or even inside by your entry table or any small wall in the house.
I made this simple Halloween sign years ago, and after pulling it out a few days ago to decorate for Halloween, I realized I had never put it up on the blog. I probably didn't think anything of it at the time, but it actually turned out to be a big part of my annual Halloween entry display.
For that reason, I'm bringing it to you today! Honesty, it's so simple you could probably make this blind folded with one arm, but I'm going to give you the instructions anyway.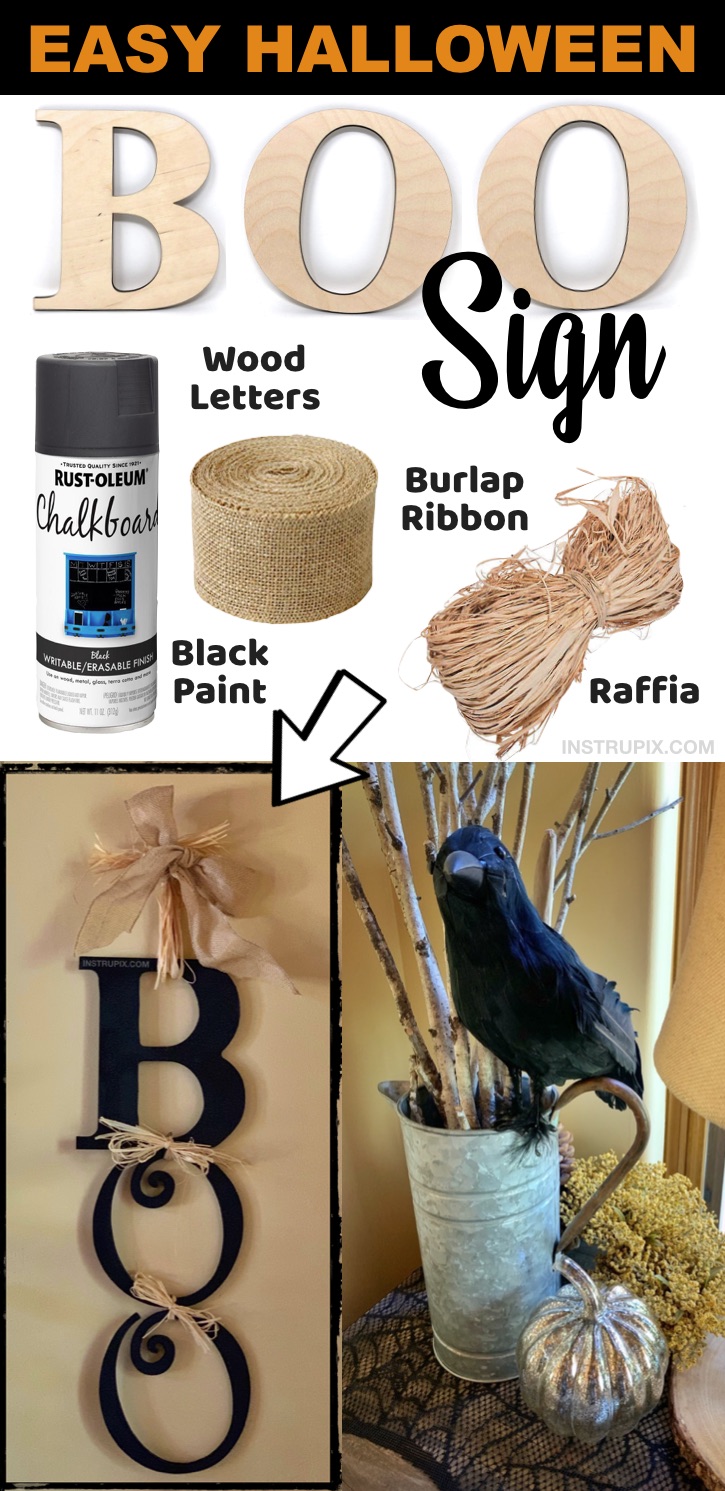 SUPPLIES NEEDED:
12 inch wooden letters. You can find them at Michael's, Hobby Lobby or Amazon (or you can whittle them out of a tree in your back yard).
black paint (I used chalkboard spray paint)
ribbon (I used burlap because I'm terrified of anything colorful or shiny)
raffia or twine
INSTRUCTIONS:
Give your wooden letters a coat or two of paint and then allow them to dry for at least an hour.
Use the raffia to tie the letters together.
You can figure out the rest. I just use a push pin to hang it on the wall.
Also, you could probably make yours way nicer than mine using fall leaves and crap like that.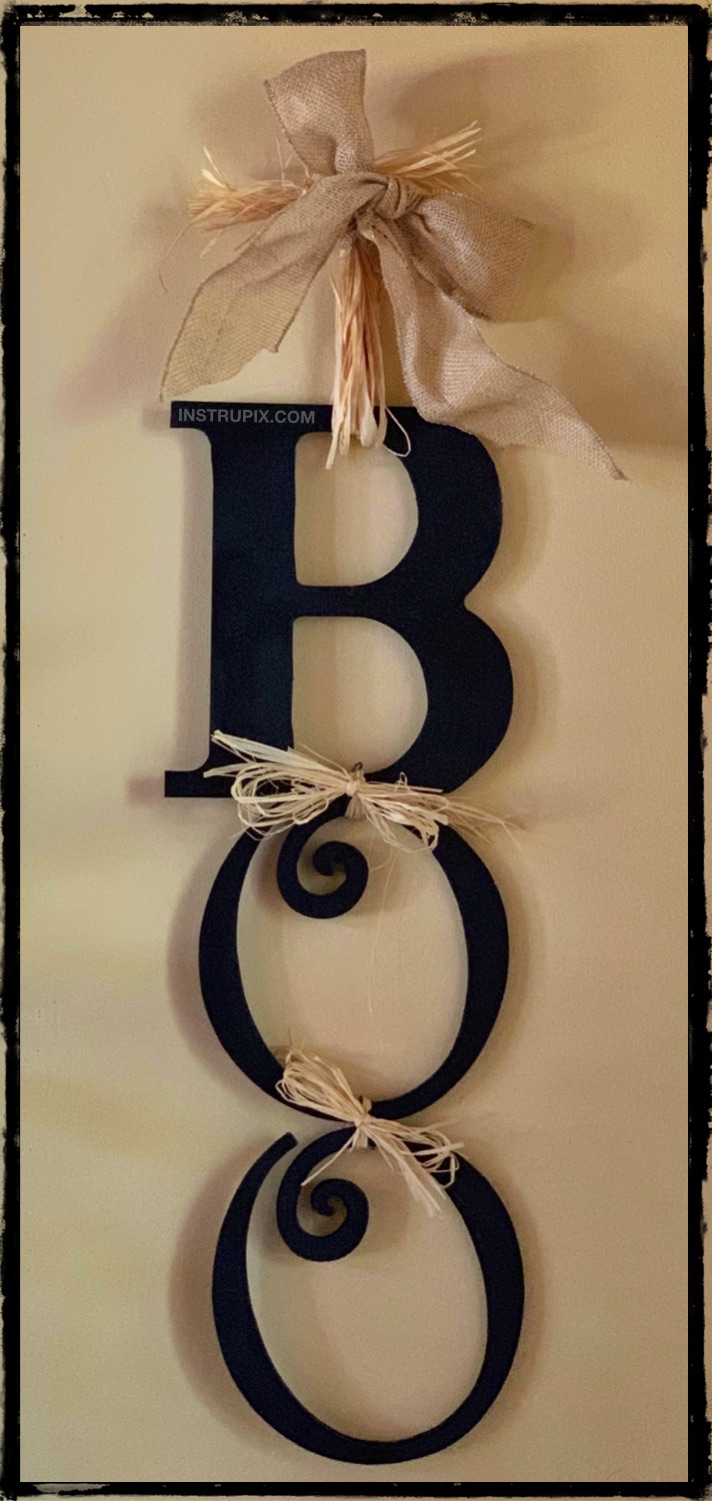 I hang it near the foyer table I have in my entryway where I keep all of my super scary stuff, but you could also use it in place of a wreath on your front door.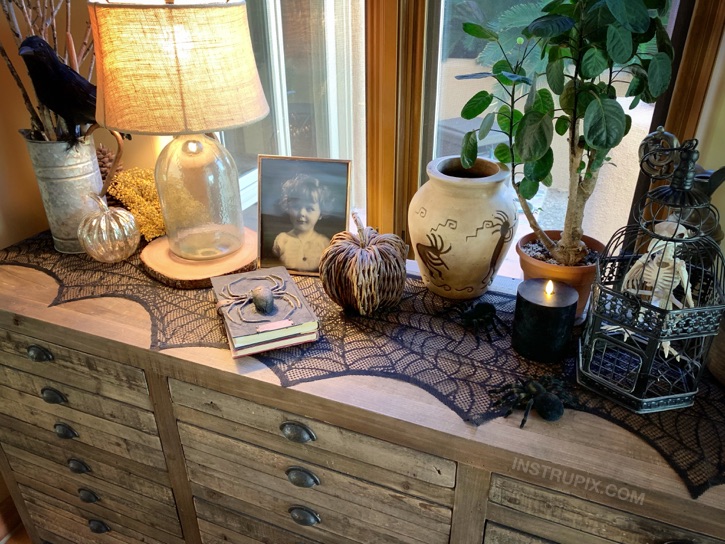 I just hung it on the wall there, and it looks like this.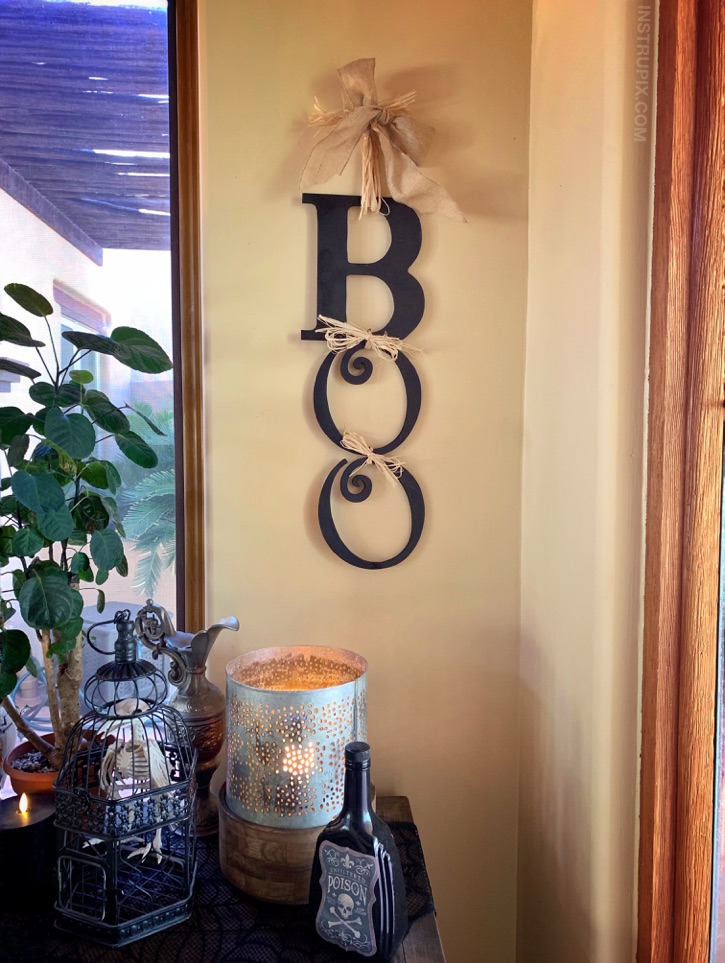 FYI: The BEST Halloween decorations are usually found at antique stores. I like to use unconventional items like random pictures of other people's children.
That spider book above is also one of my favorite antique store finds. I wish I could tell you how to make it, but I can't.
I've also found that a black lace mantel scarf helps set the scene quite nicely. It's like the foundation for the perfect Halloween display.
And for the finishing touch!! Don't forget the faux black birds. I like how they can be placed just about anywhere, in fact, they usually get moved around quite a bit. I'm not sure why my cats haven't tried to eat them yet.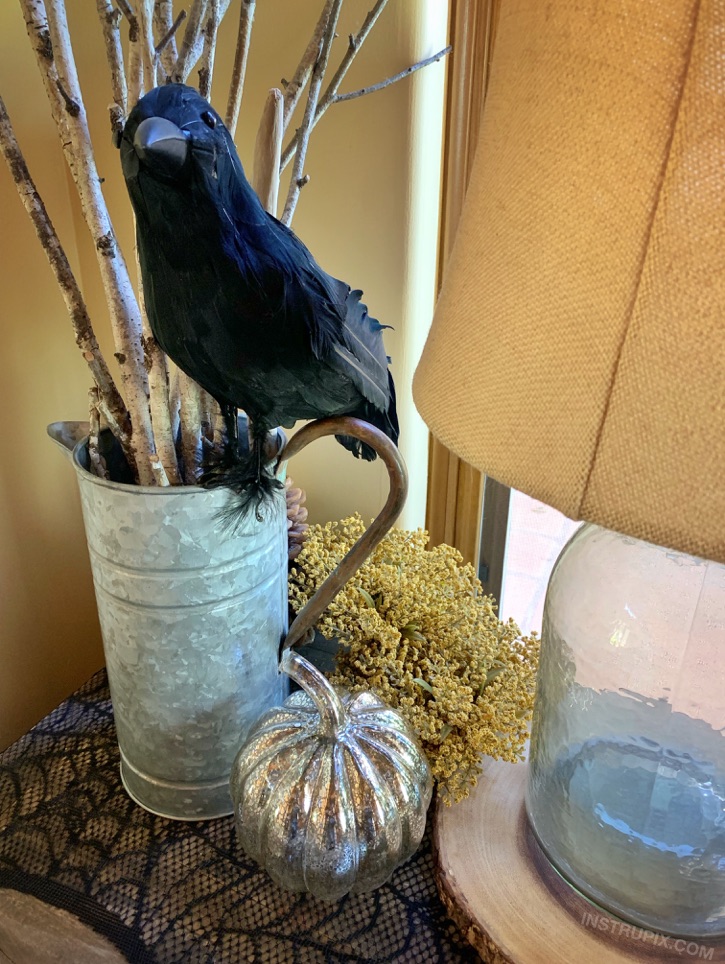 And then there's Mr. Bones. He's had gorilla-glue spinal surgery every year so far because he tends to fall apart, so he just sits at the poker table drinking poison all day.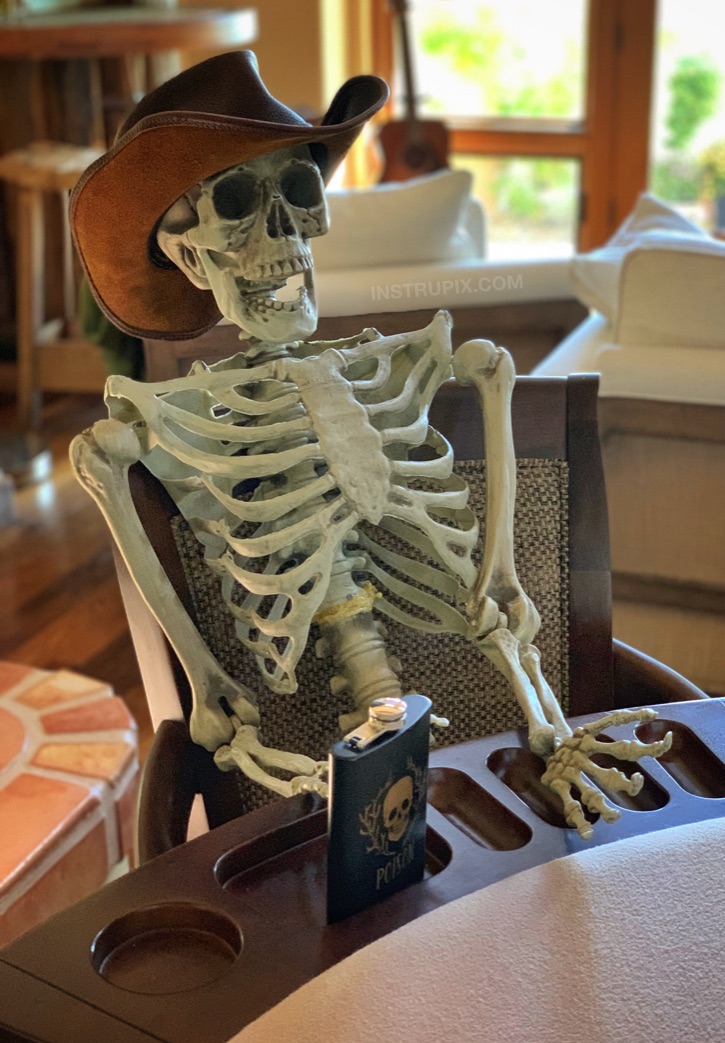 Leave a comment...