Ok, let's be real. There are a lot of gimmicky diets out there that promise easy and instant weight loss, but the only real way to lose weight is through a lot of careful planning in your diet and activity level.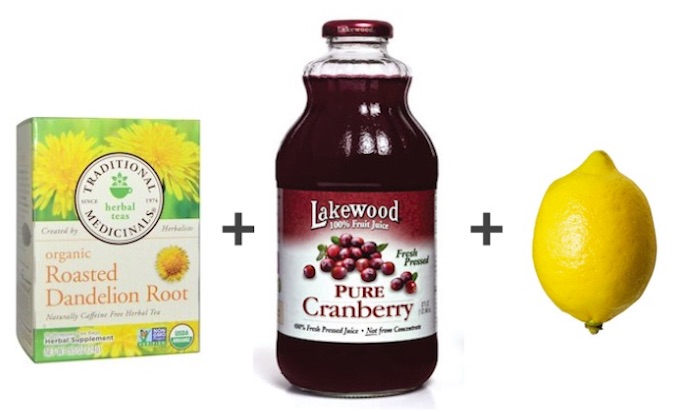 Like a lot of you, I eat and drink out of boredom. I'll take any excuse I can to leave my desk for a few minutes, and sometimes that excuse is that I NEED a snack. No, I'm not hungry, I would just really like a bag of potato chips or bowl of ice cream, or both.
I'm sure that you've heard that water alone can help suppress your appetite if you drink a ton of it, but that's, um… boring! I want something with at least a little bit of flavor. And, that's when I decided to go on a hunt for a good detox water with the added benefits of weight loss.
Dear Stomach, you're bored… not hungry! Now leave me alone.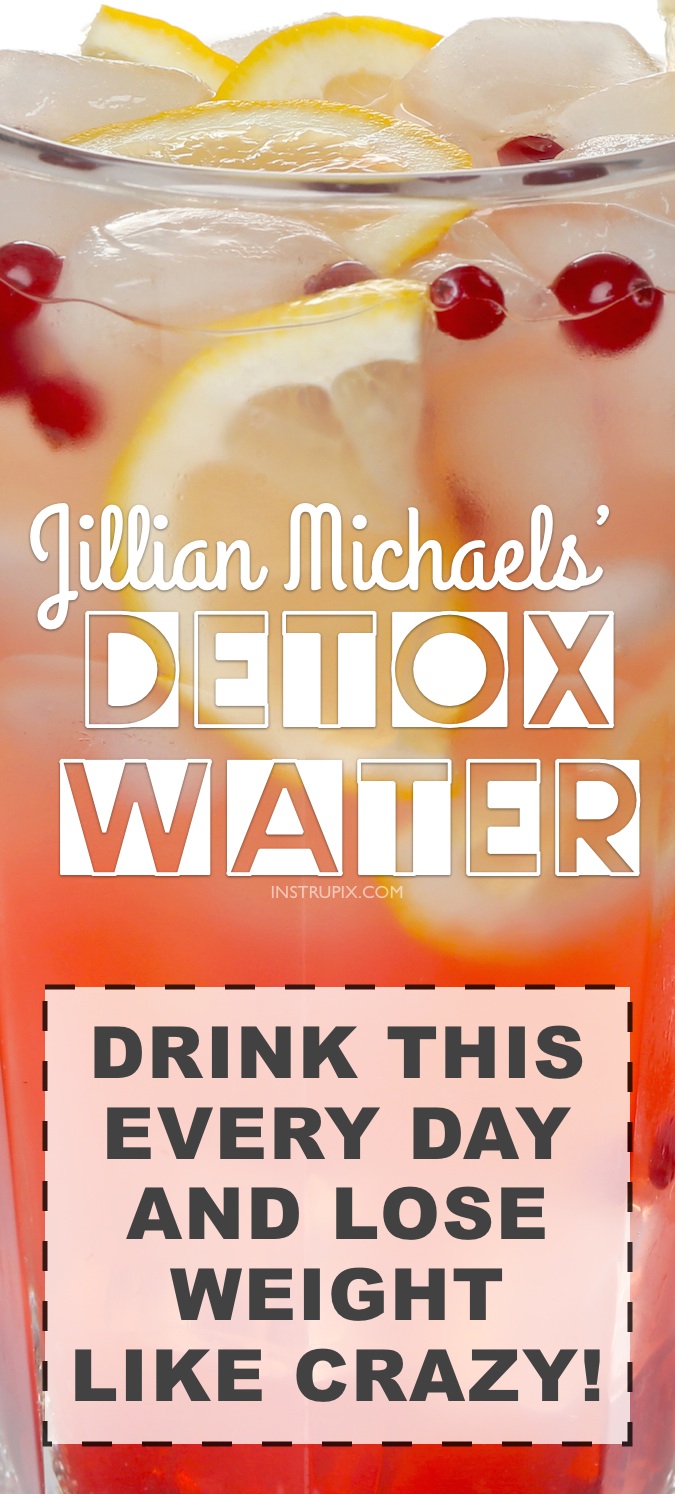 I stumbled across this detox water recipe from Jillian Michaels, and it caught my attention. I already knew that all 3 of these ingredients were natural diuretics, and the combination of them actually sounded pretty tasty. And, they are!
Not only does this cleansing water help with water retention and bloating, drinking an entire pitcher throughout the day somehow suppresses my appetite (maybe because I'm so full of water!?). Either way, just having that goal of drinking the entire pitcher keeps me from wanting to snack. I feel about 10 pounds lighter after an entire week of drinking it.
This detox drink is perfect the week before a beach vacation or anytime you're wanting to slim down.
Detox Water Recipe To Lose Weight Fast! (3 Ingredients + Water)
Ingredients
Up to 60

ounces

purified water

(enough to fill a pitcher)

1

tbsp

100% cranberry juice

(not cranberry juice cocktail)

2

tbsp

fresh squeezed lemon juice

1

organic dandelion root tea bag
Instructions
Brew the tea bag in about 8 ounces of hot water, and let it cool to room temperature.

Fill a large pitcher (60 ounce or larger) with the cooled tea, cranberry juice and lemon juice. Fill the remainder of the pitcher with water, and refrigerate.

Drink the entire pitcher throughout the day for up to 7 days (you will make a new pitcher every day). I like to make mine the night before so that it's chilled and ready to go the next morning. I also like to add in a few fresh cranberries and lemon slices because it makes it feel like a treat!
Recipe Notes
Cranberry juice is loaded with antioxidants, and helps flush your kidneys and intestines from toxins.
Lemons support normal digestion, kidney and liver function, and are high in vitamin C.
Dandelion root tea improves digestion, aids in weight loss, purifies your blood, eases bloating and achy joints, and is high in vitamins and minerals.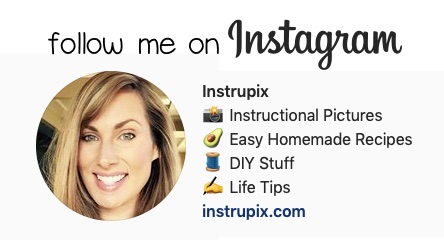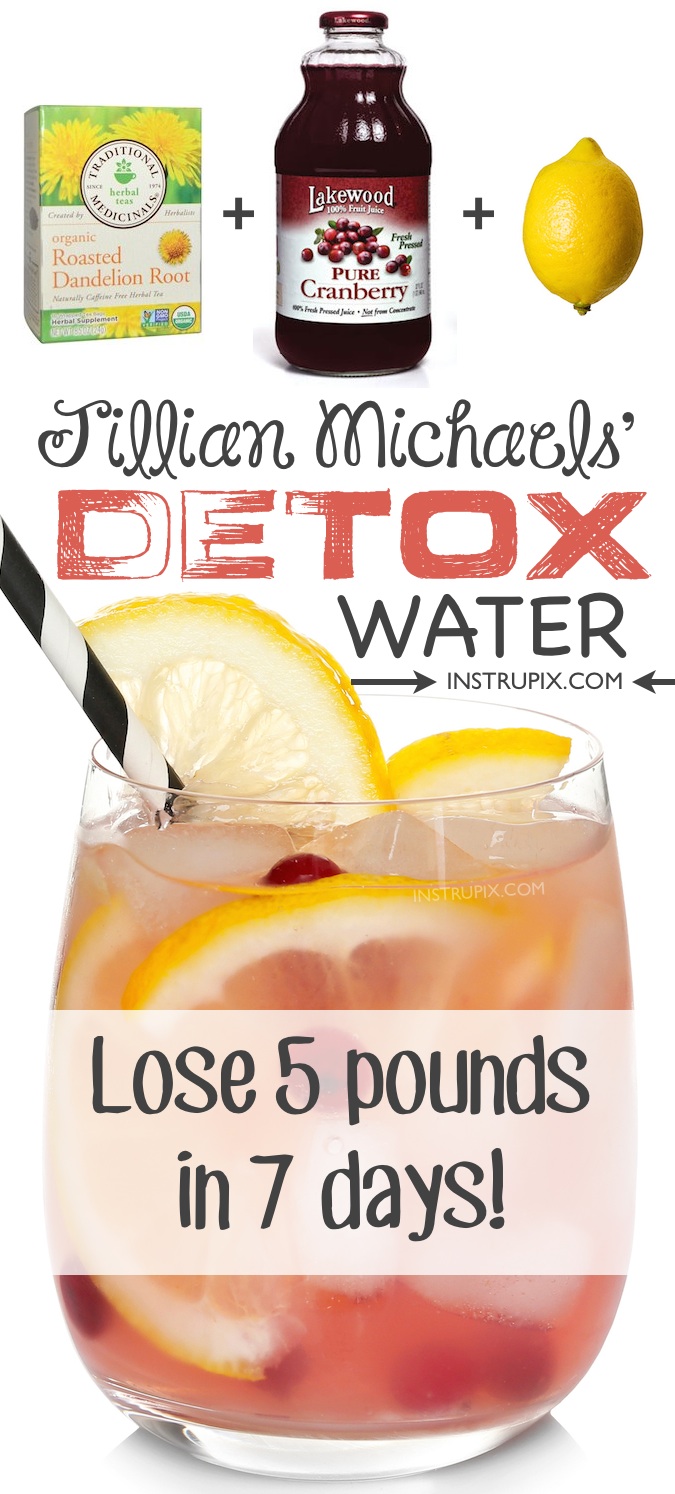 Leave a comment...