A Few Simple Ways To Make Wine Even Better
If you're interested in enhancing a glass or box of wine, or simply ready for something new and refreshing, here are a few tips and tricks that might just make your day.
Whether you want to add a little flavor to a cheap box of wine to make it taste better, or keep your favorite glass of white wine chilled without ice until the very last drop, I hope you find something here that will turn you into a wine lovin' ninja.
I make wine disappear. What's your superpower?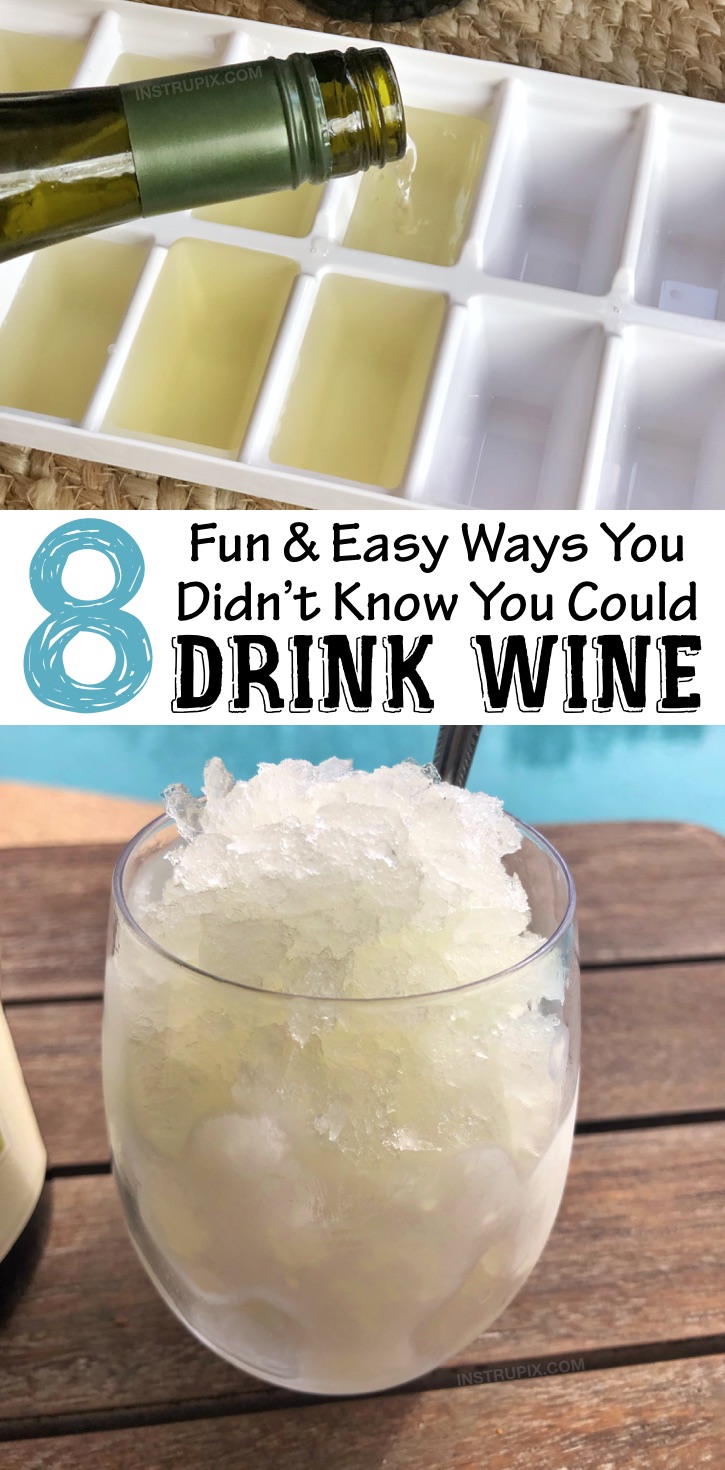 ---
1. Frozen Fruit
This may be something you're already familiar with (Hello, Sangria!?), but did you know that a few pieces of frozen fruit can not only keep your wine chilled for longer, but also flavor and enhance the taste of your wine? This tip is especially useful for cheap boxed wine that needs that little something extra.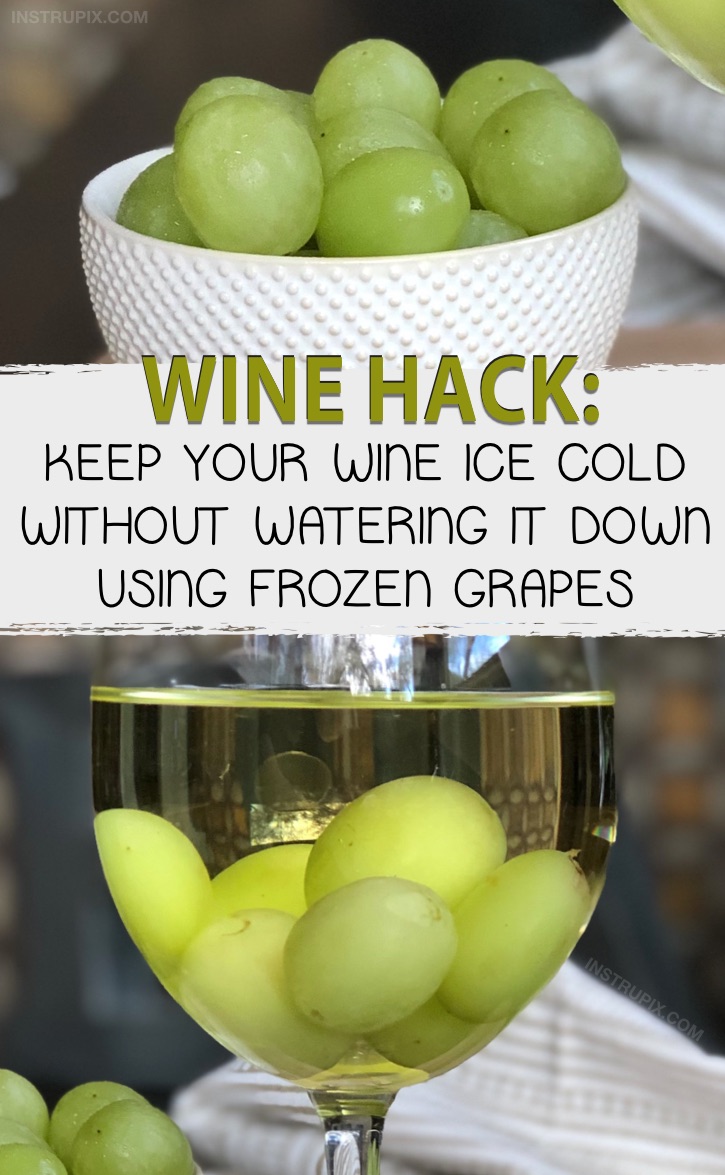 Here is a list of frozen fruits that pair well with white wine:
Grapes (obvi) – These are great for keeping your wine chilled without changing the flavor.
Pineapple – Best paired with sauvignon blanc, pinot grigio, riesling or moscato.
Peaches – Great with any white wine.
Berries – These give off a mild flavor and pair especially well with sparkling wine.
Cranberries and Pomegranate – Very mild and pair with any wine.
A squeeze of lemon or lime is also nice with a citrusy wine such as sauvignon blanc.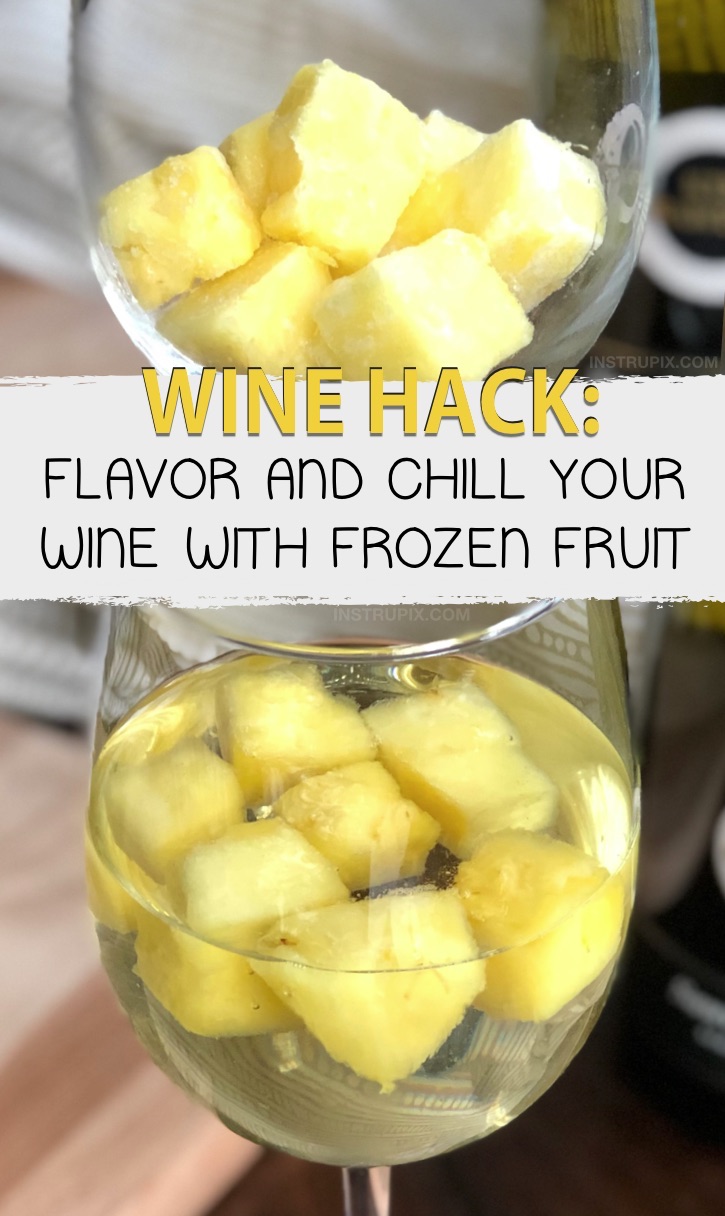 ---
2. Wine Cubes
I'm that person you see in a restaurant using my fork to pull ice out of my water to transfer to my wine glass. Yes, I like it cold! I've even been successful with chop sticks. 🙂
BUT, there is a better solution to keeping your wine chilled, and If you haven't tried this, you're missing out on a whole lot of fun. This is the best way to keep your wine ice cold without watering it down.
Simply fill an ice cube tray with your wine of choice, cover and freeze. Plop a cube or two in your wine to keep it chilled until the very last drop.
***BTW, don't freeze sparkling wine. Anything else is good to go.***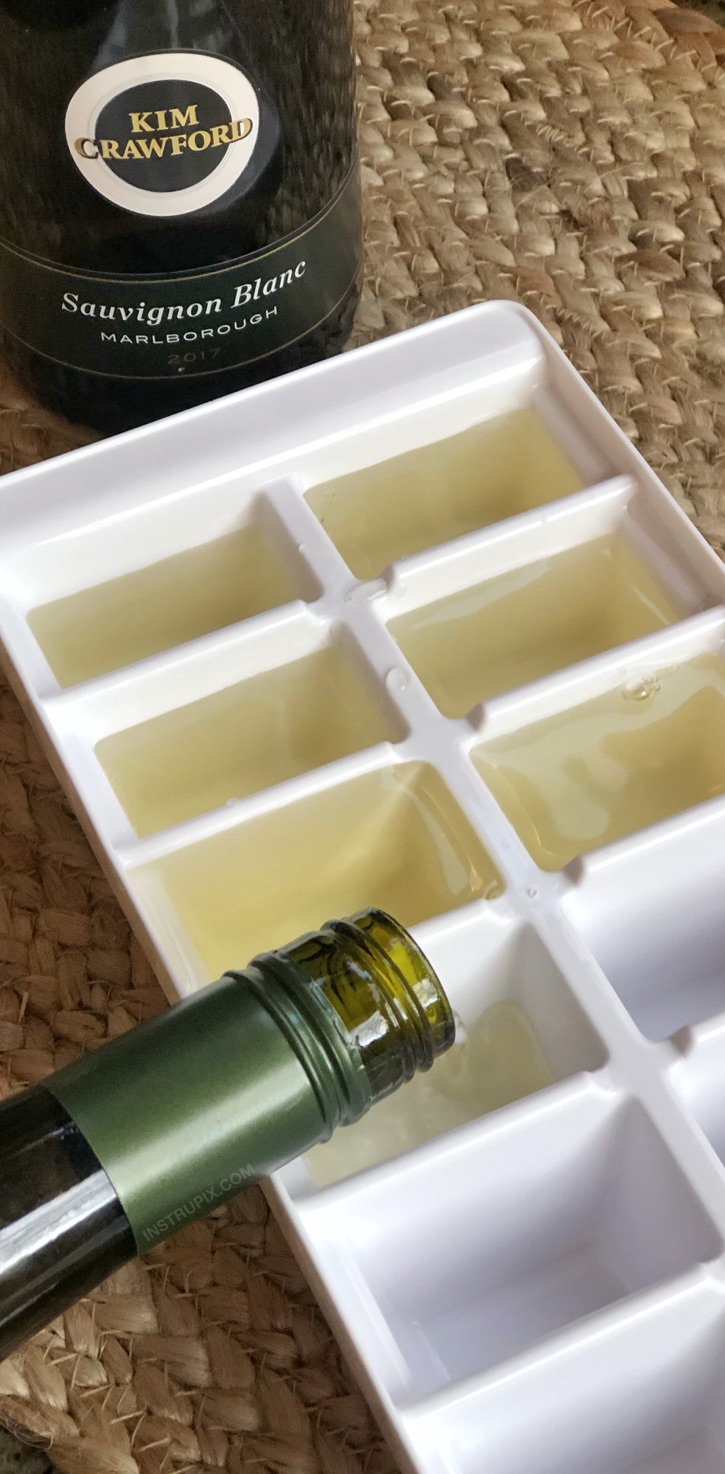 These wine cubes are perfect for summer days by the pool. You can even add a few pieces of fruit to the cubes before freezing! Berries are not only tasty, they look fancy.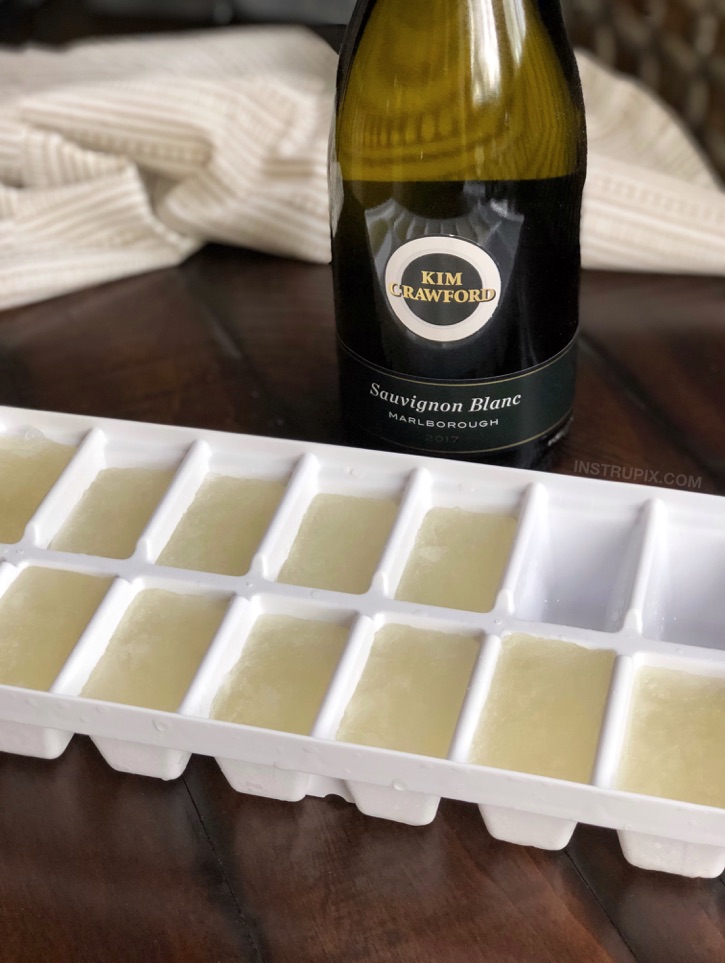 Do you like Kim Crawford as much as I do? Here's a tip that will save you a bajillion dollars.
You may have noticed by now that Kim Crawford Sauvignon Blanc is kind of my favorite. However, I've just recently discovered a MUCH CHEAPER wine from New Zealand that is just as good. I'm talking half price! It's the Kirkland Signature Marlborough Sauvignon Blanc from Costco. If you're a SB drinker, give it a try. You will save more money on one case of this wine than the cost of the membership.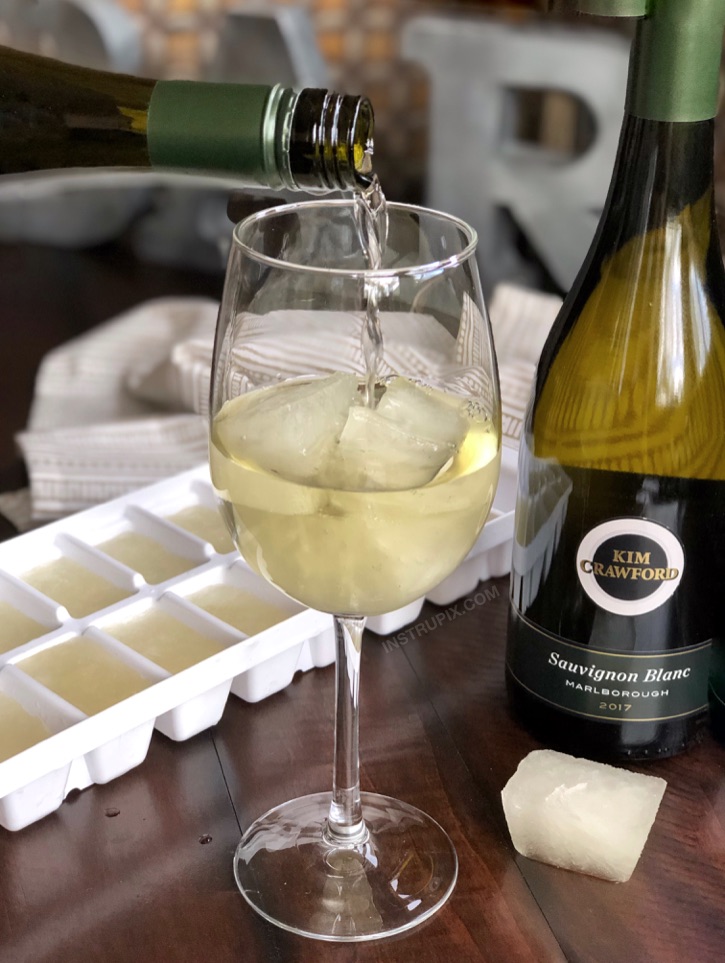 ---
3. Wine Slushie
Now, if you're making wine cubes, why not turn them into a slushie? Simply put them in a food processor or blender and pulse a few times. Pour this boozy slush into a glass and enjoy while you sit in the sun by the pool.
I like to make mine really thick and "eat" the first half with a spoon, and then sip on the rest.
Just about any wine is suitable for this adult slurpee, even red! Although, I wouldn't do this with an expensive cab, maybe stick with a cheap boxed wine.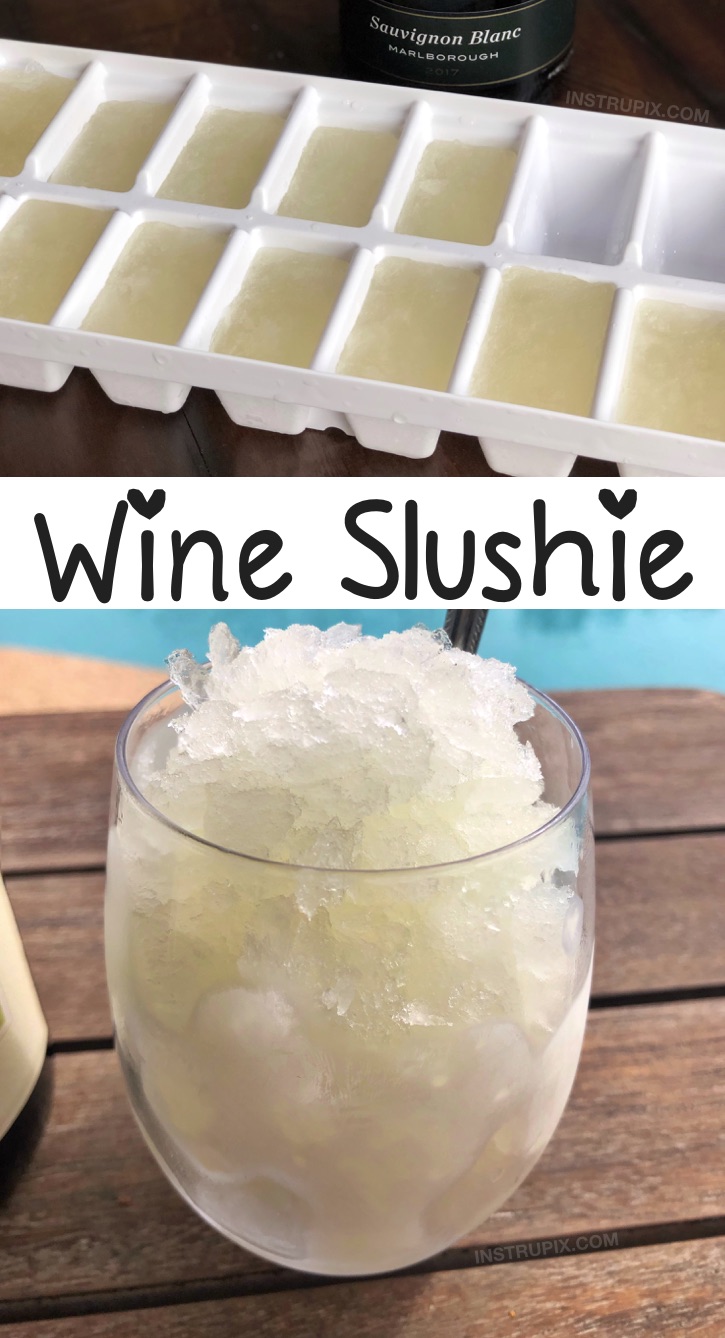 ---
4. Wine Spritzer
Ok, you might be saying "well, duh!". However, there are several ways to make a wine spritzer, and you can really up your wine game with even a splash of flavored sparkling water.
Nowadays, there are endless flavors of sparkling water which is why this is so much fun. Simply add a splash or more to your favorite glass of wine. That's it! You can take it a step further by adding ice and fruit.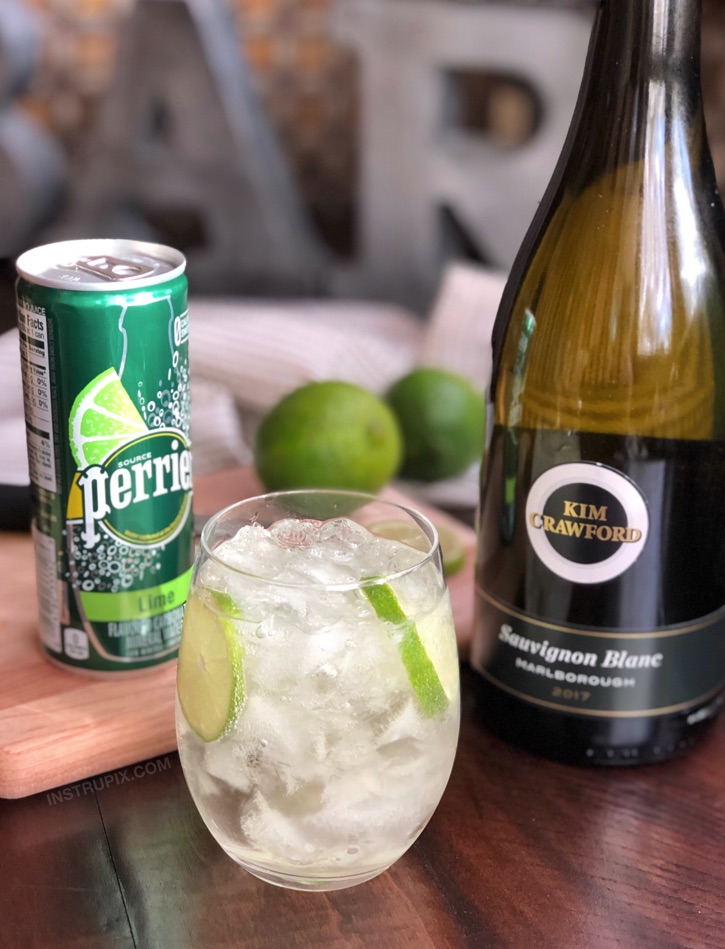 Here are some of the best sparkling water pairings based on wine type:
Sauvignon Blanc – Anything citrusy! Lime, key lime, lemon or grapefruit (the La Croix key lime flavor is my favorite).
Pinot Grigio & Riesling – These are the most versatile wines and can be paired with just about any flavor of sparkling water. Experiment.
Chardonnay – Because of the more oaky and buttery flavors in this type of wine, I'd stick to non-citrusy flavors like peach or… I don't know. To be honest, I don't think Chardonnay is the best mixer but I've never tried it.
Moscato – This wine is usually much sweeter and slightly sparkling with a low alcohol content. Therefore, it isn't really enhanced much with sparkling water. Sweet frozen fruits, however, are delish (strawberries, peaches, pineapple, etc.).
Red Wine – Berry flavored is probably the only good sparkling water mixer for red wine. Cheap red wine is actually pretty good over ice with the La Croix brand of berry flavored water. You can even add in a squeeze or two of fresh orange juice. It's like the easiest sangria you will ever make without the extra sugar! This is a great way to turn a cheap box of red wine into something rather delightful.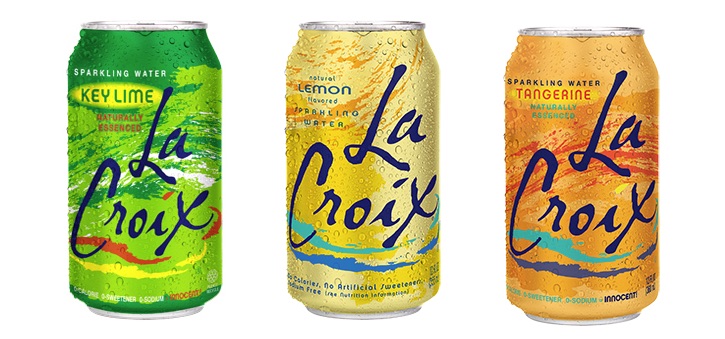 Get creative and experiment with these tips. I personally like to add just a few splashes of sparking water to my wine. Not only does this add a touch of flavor and bubbles, but it also makes the bottle go a little further.
7-Up or Sprite is also a common wine mixer, but I personally don't care for all of that sugar.
---
5. Add Vodka!
Yep. You heard me. Turn a glass of white wine into a delicious cocktail with a little vodka and lemonade. This simple drink can be made to suite your taste, but here's how I like it:
1 ounce vodka
2 ounces lemonade
4 ounces white wine (sauvignon blanc, champagne, pinot grigio or resiling)
Pour over ice, and enjoy! A little fresh squeezed lemon or a splash of lemon flavored sparkling water doesn't hurt, either. Top it off with a lemon wedge or frozen berries for the finishing touch.
You can also omit the vodka and mix champagne with lemonade over ice.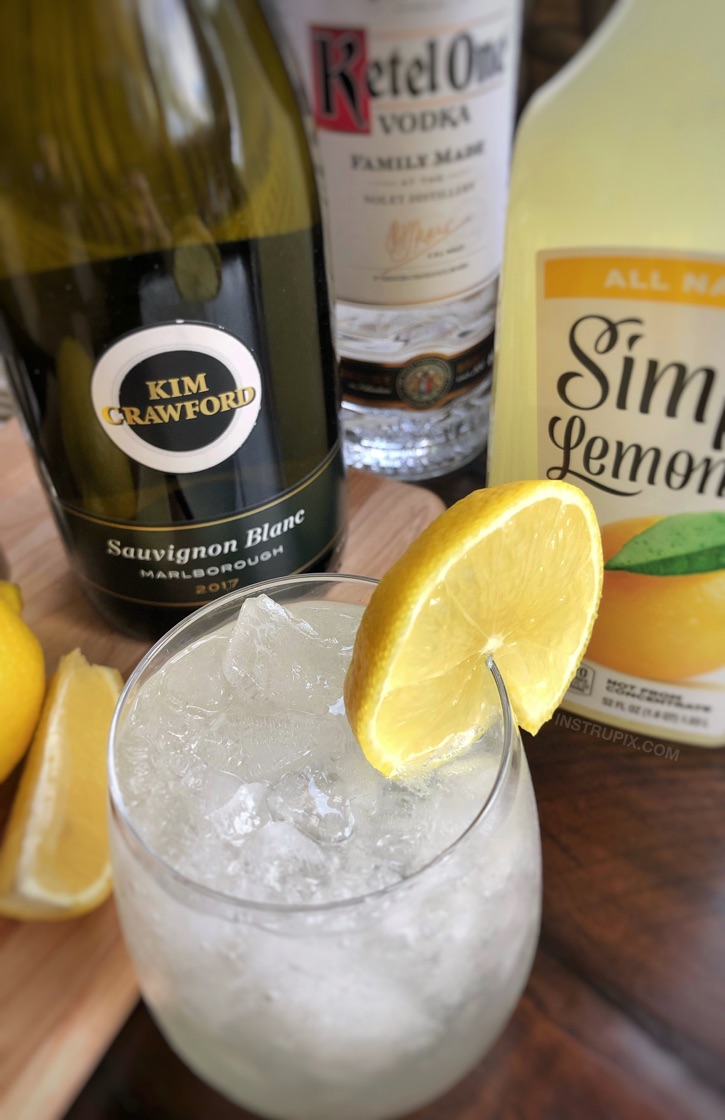 ---
6. Champagne & Schnapps
You've probably heard of a mimosa, right? A glass of champagne topped with orange juice. I prefer to order this popular breakfast drink without the orange juice because all of that juice is just going to ruin my buzz.
However, here's a way to flavor a glass of sparkling wine without lowering the alcohol content– Schnapps, a sweet fruit-flavored liqueur. Peach schnapps is my favorite, and tastes just like a bellini but stronger. You can also top it off with a splash of orange juice or peach puree if you'd like.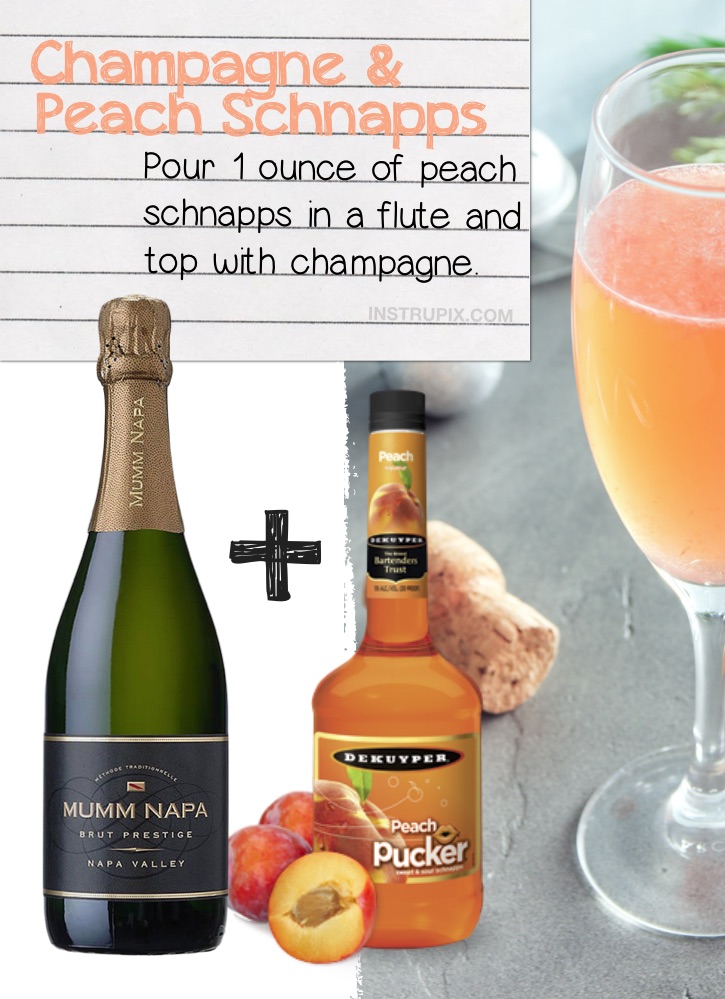 ---
7. Red Wine & Cola
Don't knock it til you try it! Pour a splash or more of any dark cola like Diet Coke, Coke, or Dr.Pepper into a glass of red wine. The cola adds a little zing to the wine. It's even better over ice mixed 50/50 (or to your preference).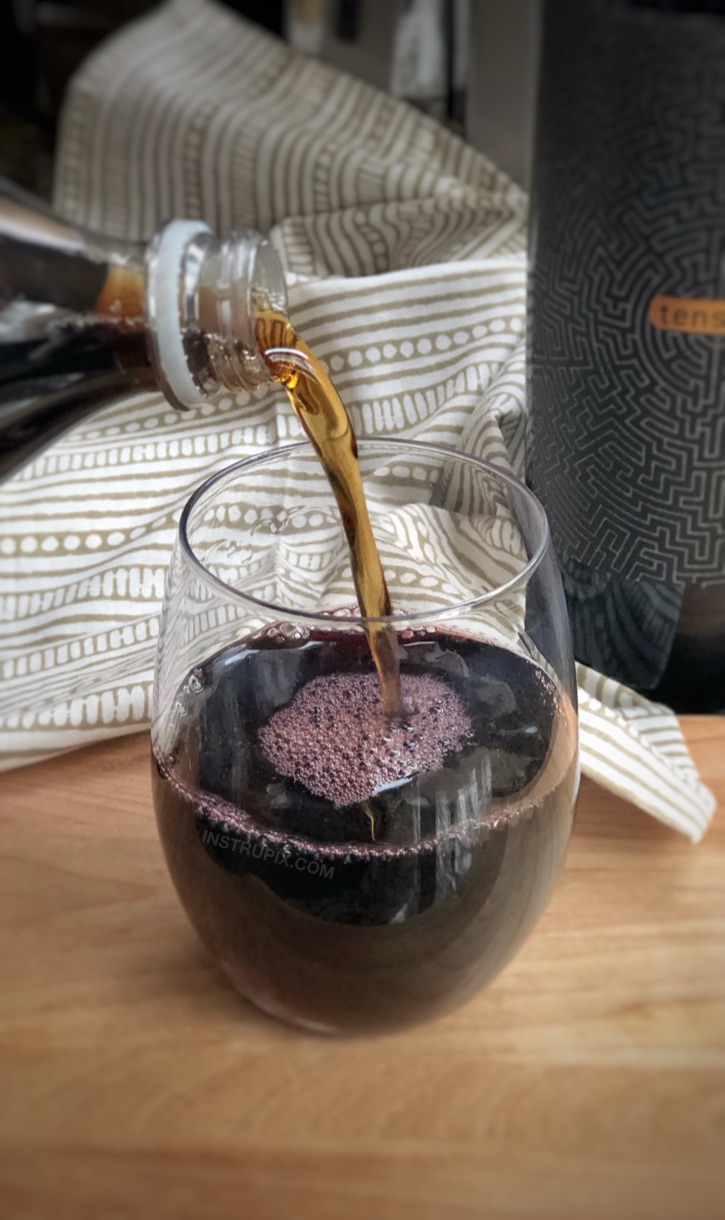 ---
8. Wine & Ice Cream? Heck Yeah.
…or sorbet! Simply pour champagne, prosecco or any sparkling wine over a few scoops of sorbet or fruity ice cream. Yowzers! It's good. This is more of a dessert than a drink, but it sure does make me happy in the summer.
This is also an easy and fun way to make a boozy party punch. Fill a punch bowl with sorbet or ice cream (raspberry, cherry, vanilla or strawberry are good options), and then top with sparkling wine.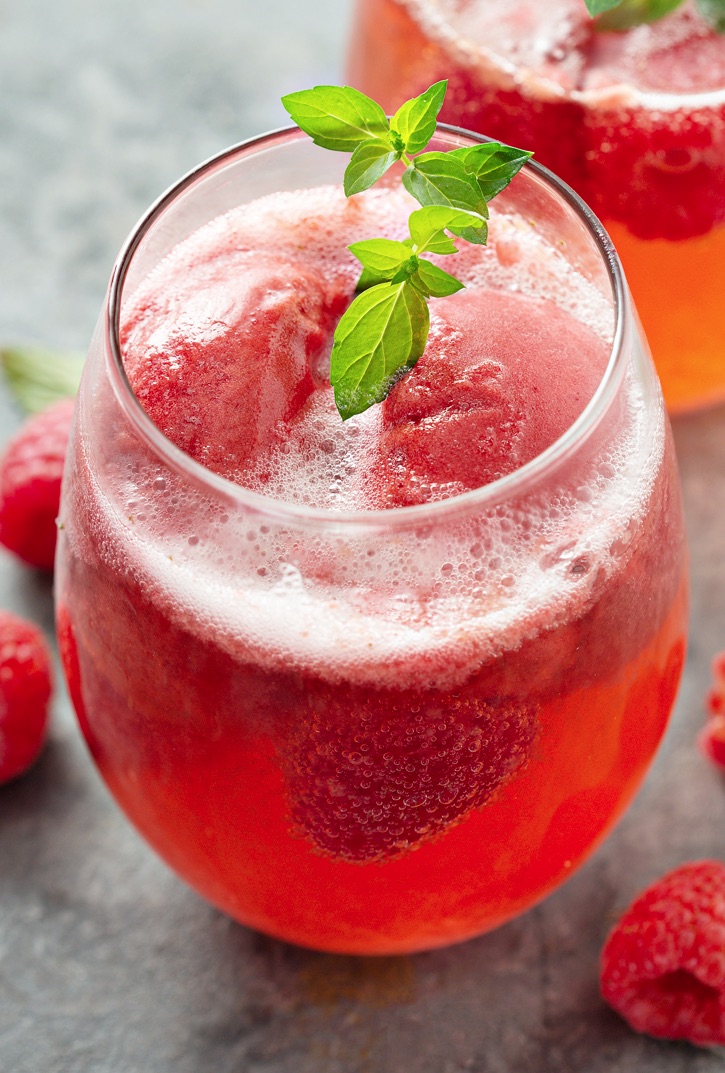 By the way, if you like this idea, I stumbled across these wine milkshakes and couldn't resist sharing. You basically just blend vanilla ice cream with a red dessert wine like port which has a much higher alcohol percentage than table wine. Check out the instructions here.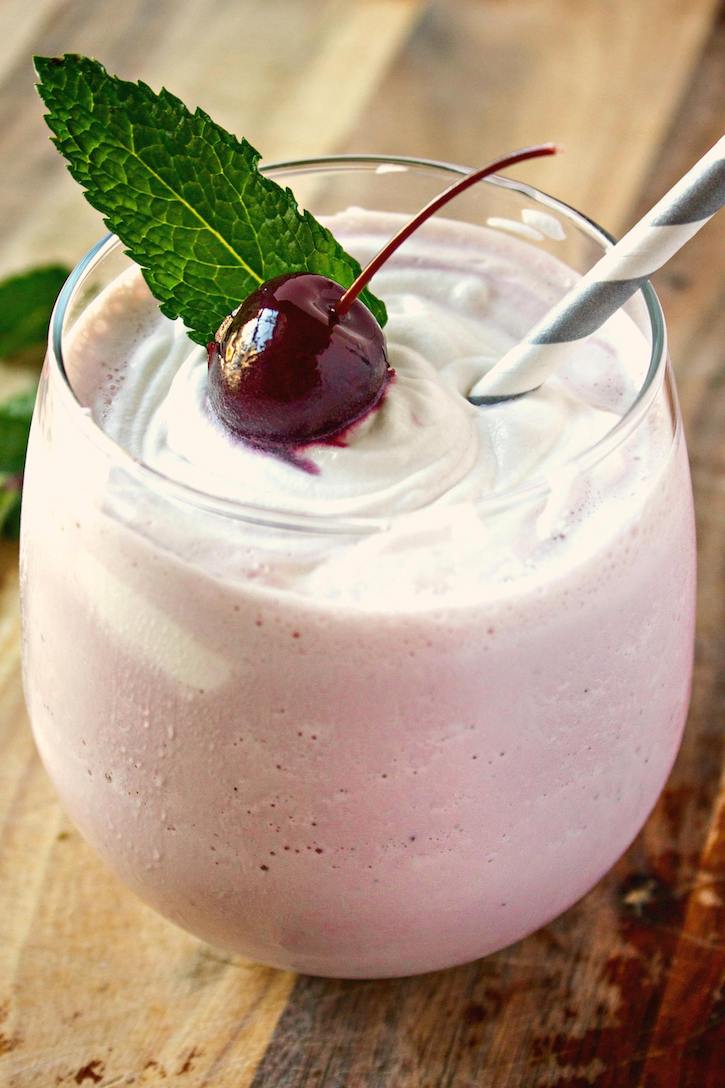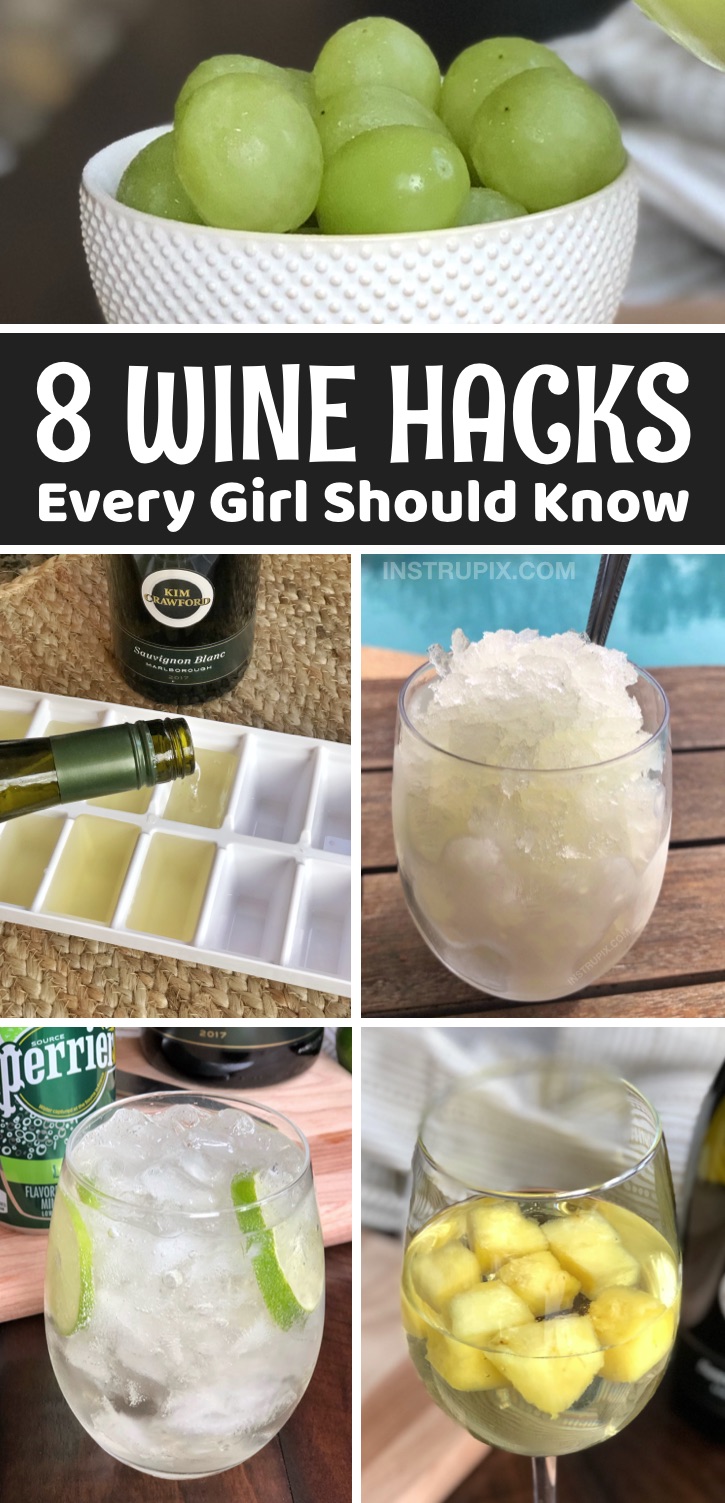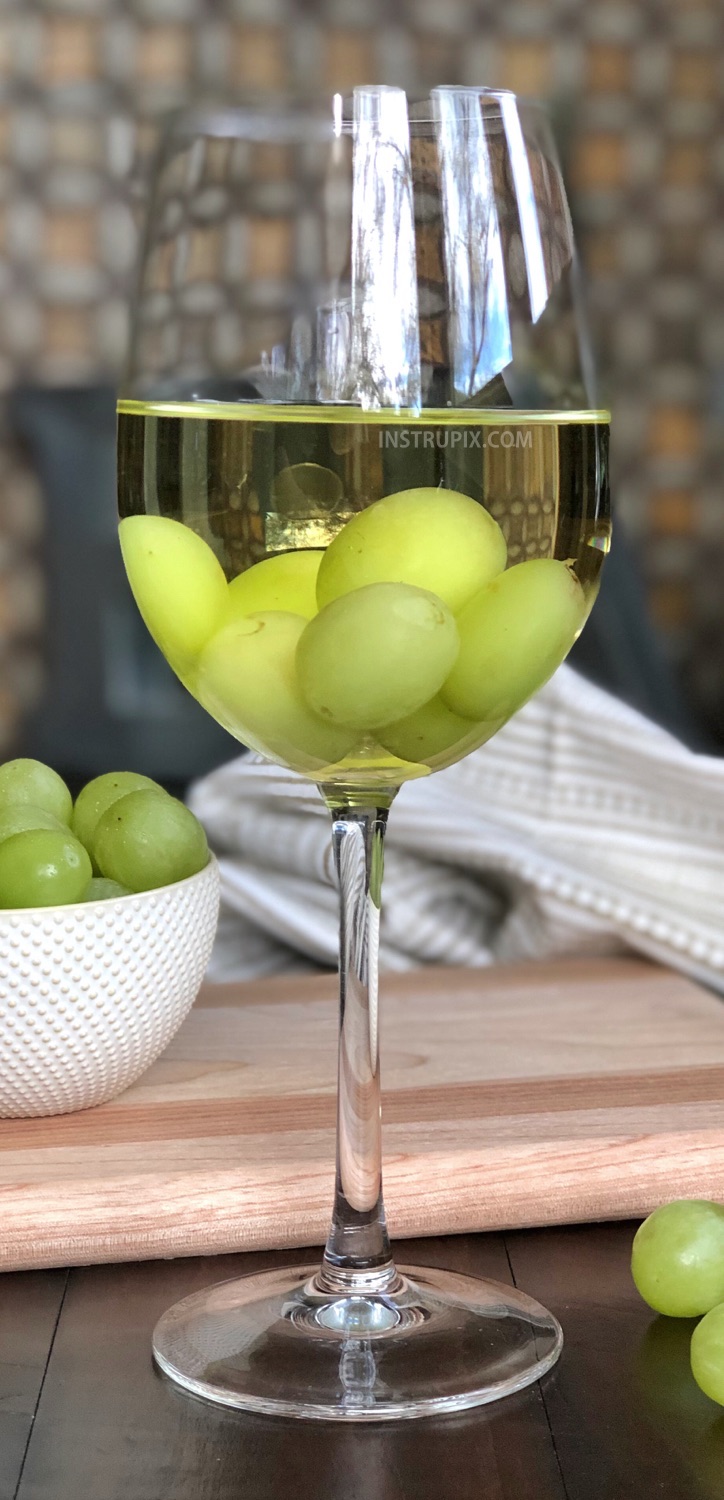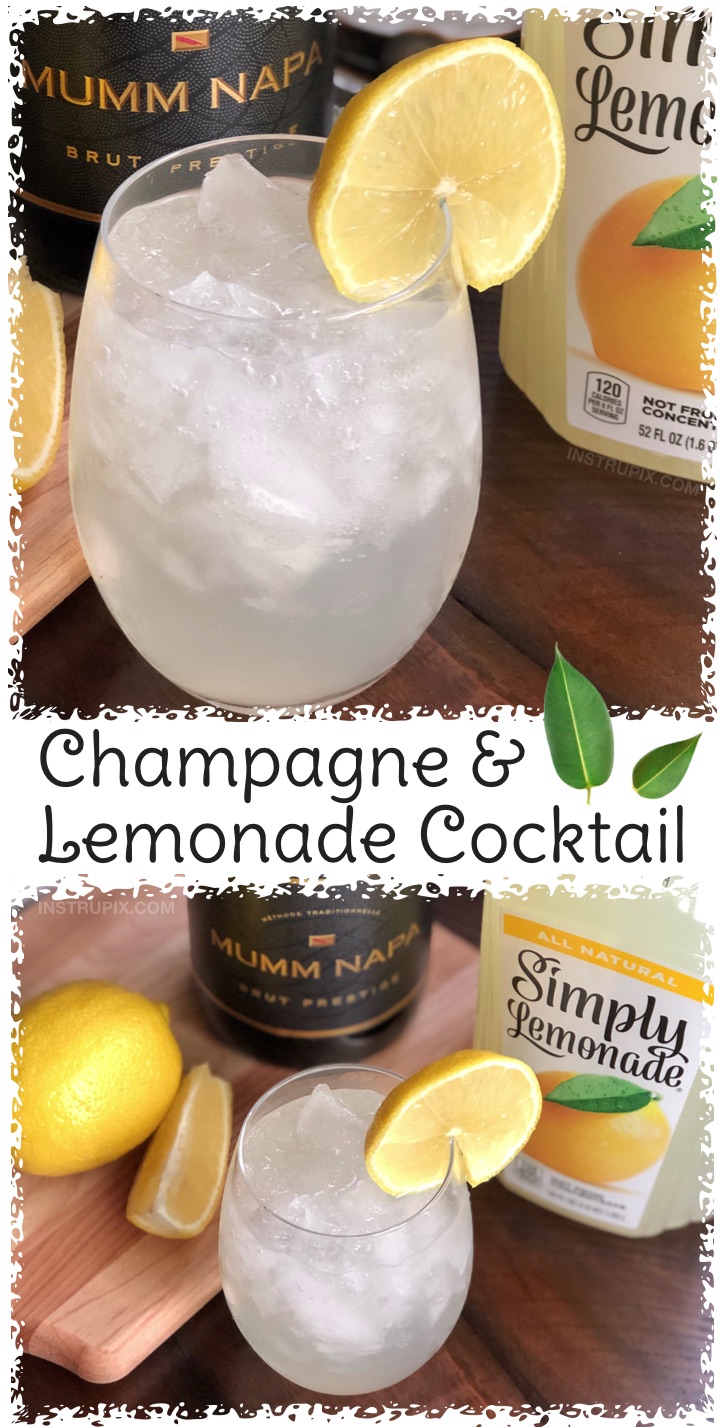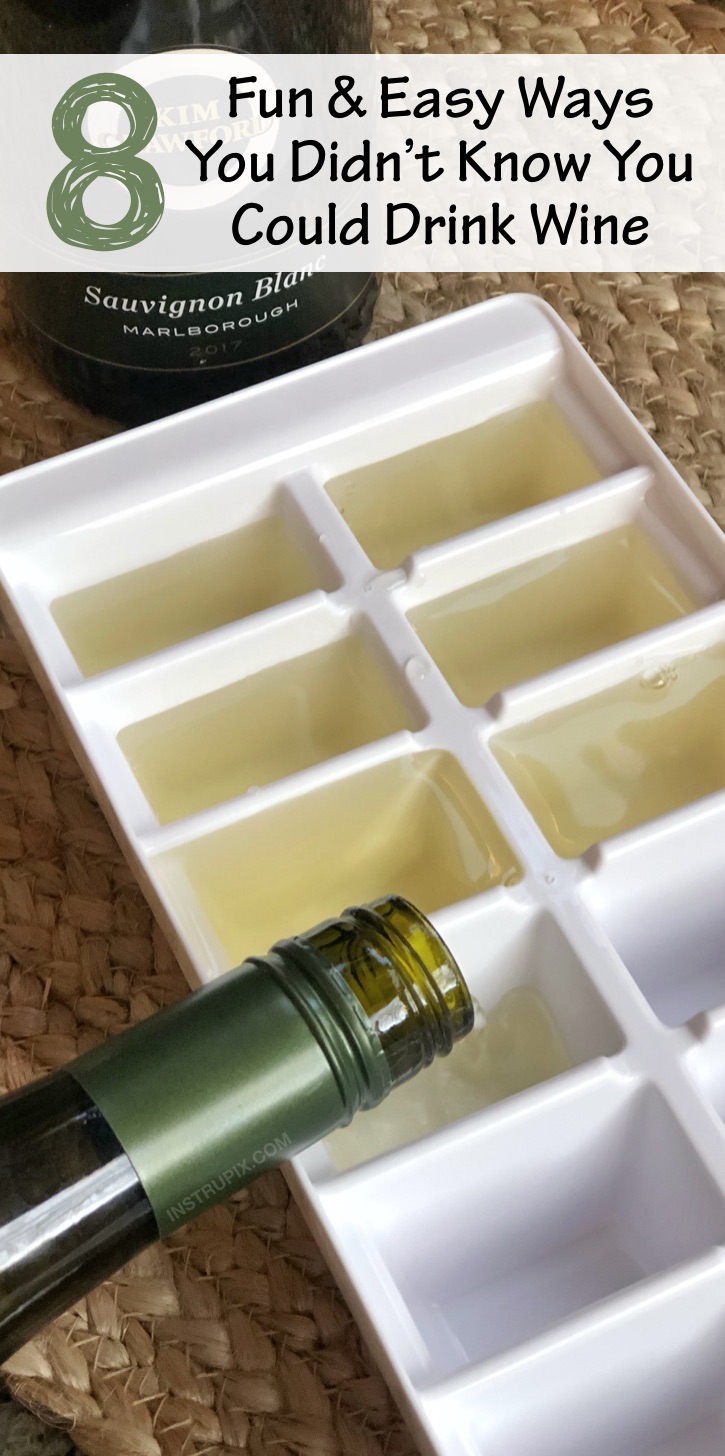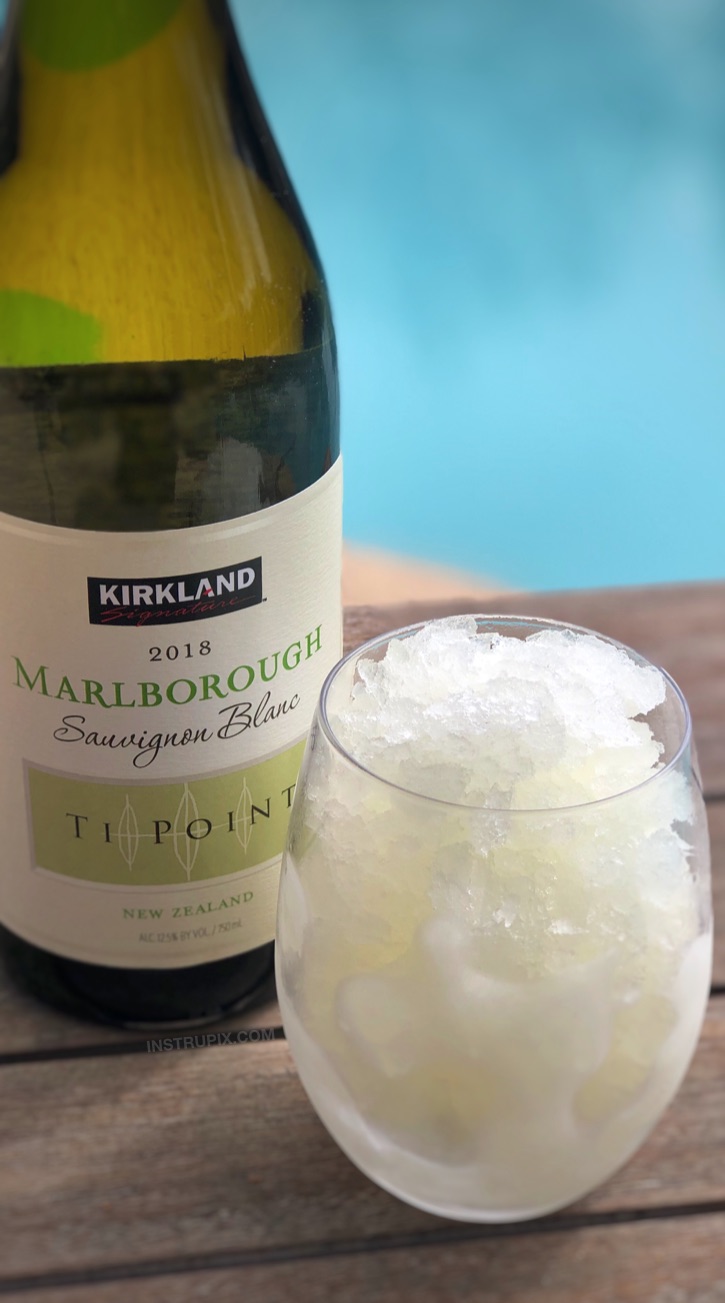 Leave a comment...