Quick & Easy Make Ahead Party Appetizers For The Holidays That Everyone Will Love
If you have ever hosted a party, then you know the value in finding recipes that can be thrown together ahead of time and simply pulled out of the fridge when it's time to party.
It's not any fun trying to be a host while in front of the oven or stove juggling the timing all of the party food!
Last year I hosted our annual family Christmas party, and in preparation, I went on a hunt for easy appetizer and finger food ideas that I knew everyone would love, but I also wanted to ensure that everything could be made the day before and refrigerated over night.
And this is what I came up with! I found 3 recipes that I fell in love with and plan on using again for future holiday parties. Fortunately, I remembered to take pictures (I had probably planned on posting them to Instagram) and so I've created this little round up of make ahead holiday appetizer ideas.
---
1. Christmas Tree Cheese Ball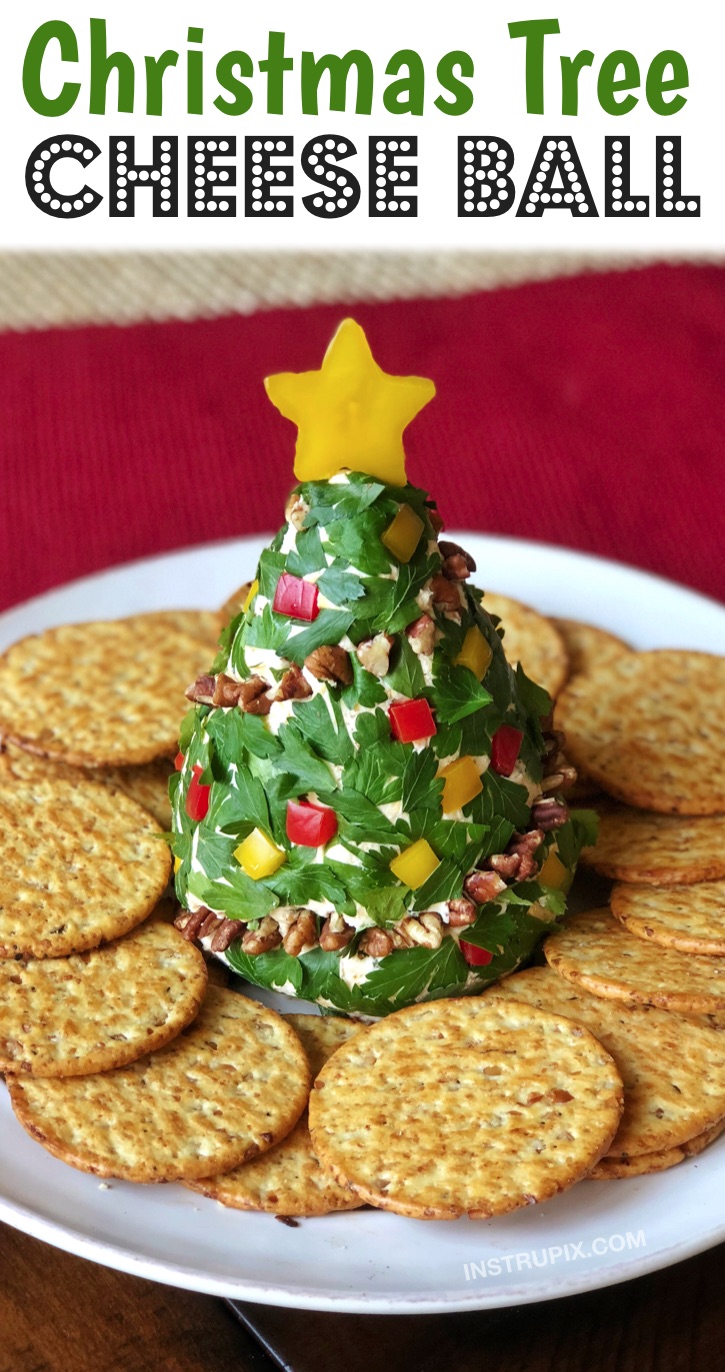 This holiday themed cheese ball was almost too pretty to eat! I used my favorite classic cheeseball recipe, and refrigerated it over night.
The next morning I formed it into a Christmas tree shape, and then covered it in pieces of fresh parsley, red and yellow bell pepper pieces and toasted pecans. Get creative and use anything you'd like for the tree decorations! Carrots, tomatoes, almond slivers, cheese, etc.
I used a small star shaped cookie cutter to make the bell pepper star, and simply used a toothpick to keep it in place.
I kept it in the fridge covered in plastic wrap until it was ready to serve. That's it! It was a lot of fun, and definitely the prettiest thing at the appetizer table.
---
2. Snowman Veggie Platter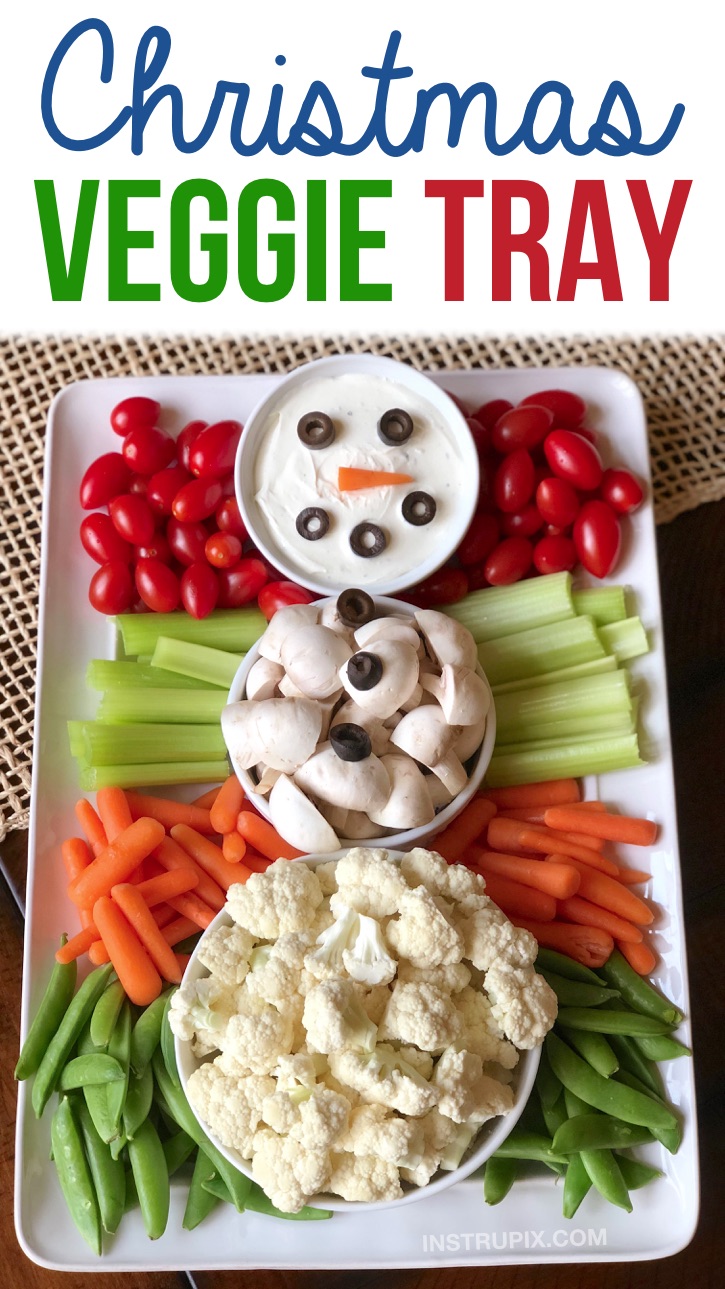 It's not a party without a veggie tray! A few healthy options are a must-have around the holidays when fiber in the diet can become scarce. 🙂
To throw together this easy snowman vegetable tray, simply arrange your colorful veggies around 3 bowls progressively getting larger in size (to look like a snowman) and then fill them with mushrooms and cauliflower, along with my favorite thick and creamy ranch dip.
Use sliced black olives and a mini carrot for the face and buttons. Such a cute and fun food display for the holiday! The kids and adults will appreciate this one.
---
3. Christmas Wreath Cheese & Meat Tray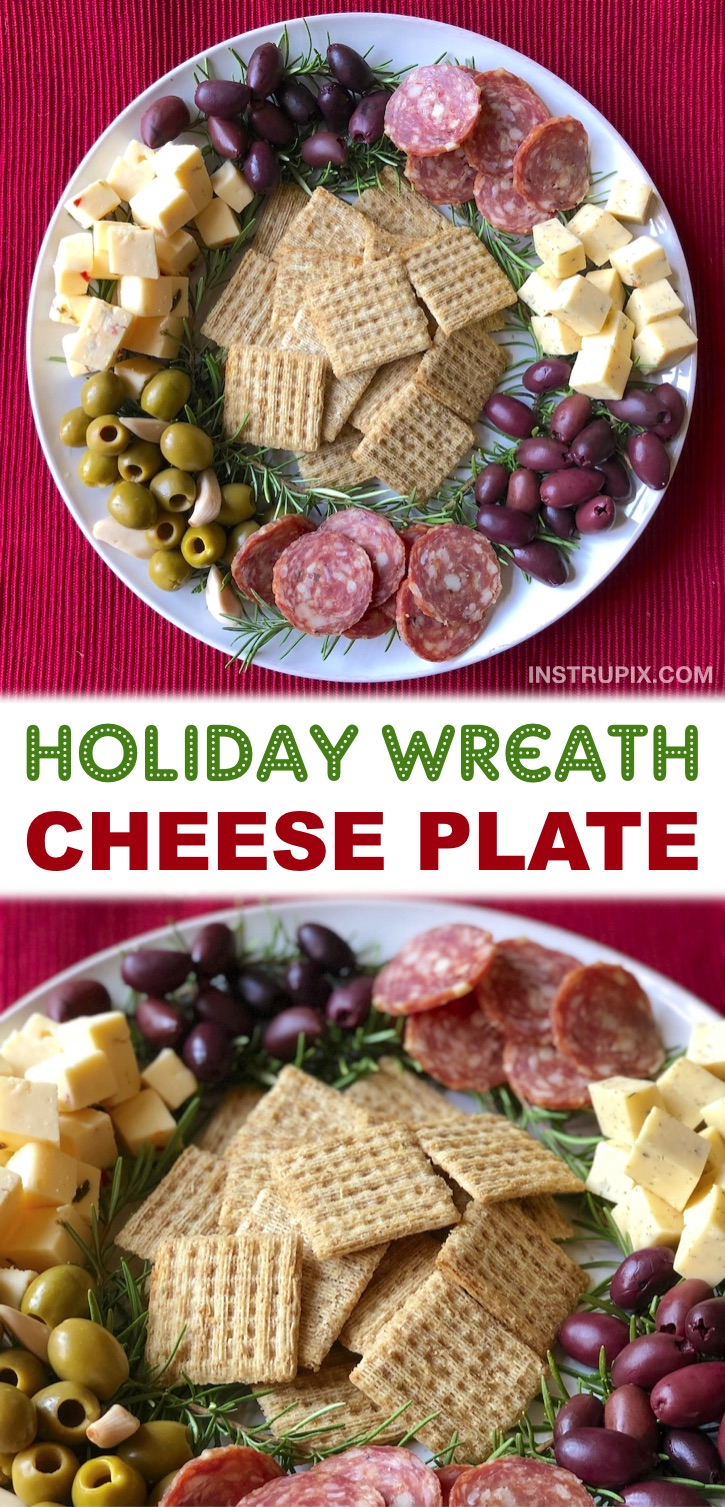 This appetizer is so dang simple, especially if you happen to have a rosemary bush. Simply arrange several rosemary sprigs on a large round plate so that they resemble a holiday wreath. Then garnish it with an assortment of cheeses, salami, olives, crackers or anything else you'd like!
Not only is this pretty, the smell of rosemary is divine! The only thing I wish I had done differently was use more rosemary, especially around the edge of the plate.
Leave a comment...