These DIY Christmas Tea Light Holders are incredibly easy to make using unexpected items: epsom salt and glitter. They are a beautiful holiday display for flameless tea lights, or could even be used as a vase for holiday garland or flowers.
In fact, I think this Christmas project is charming enough to give away as gifts or even to sell at a fundraiser. They really are magical when lit up at night!
Disclosure: Some of the links below are affiliate links which means I may earn a commission if you click through and make a purchase.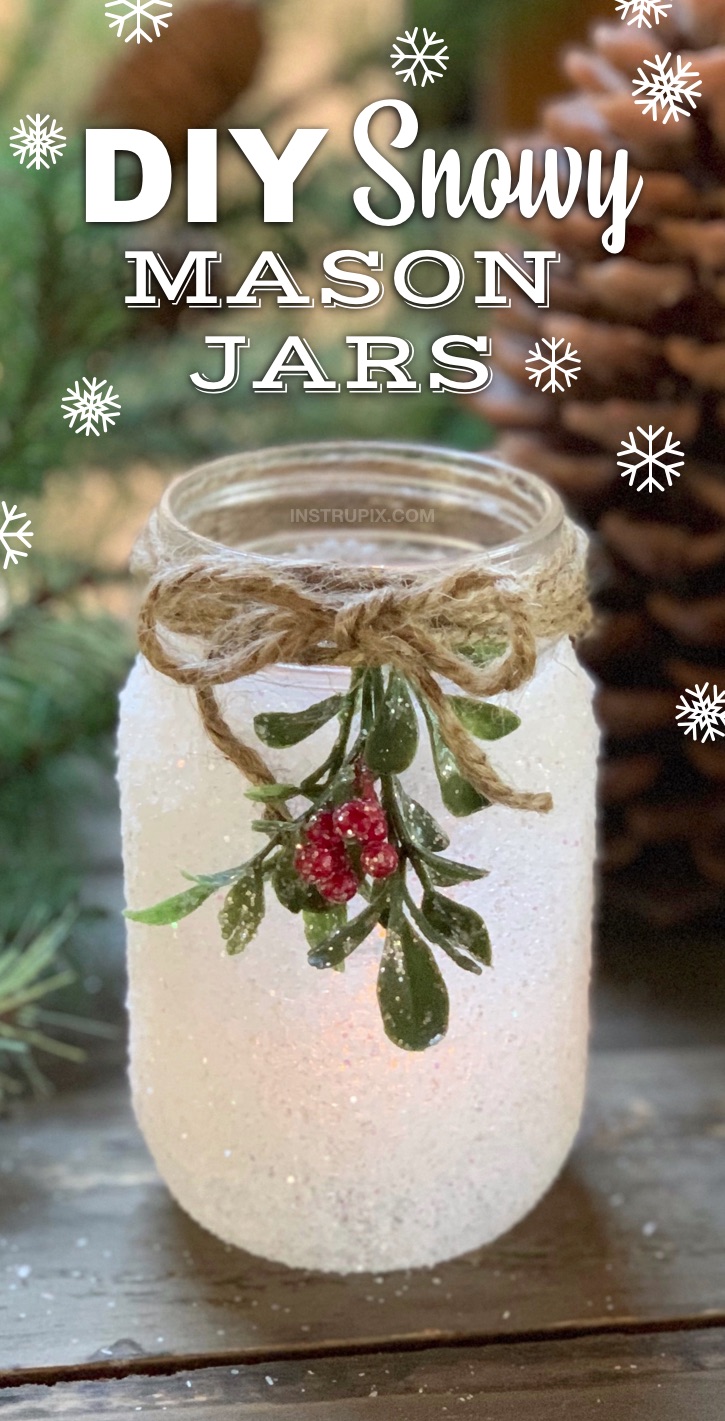 SUPPLIES NEEDED:
mason jar (or any glass jar)
1 cup of epsom salt
1 tbsp glitter (preferably white or translucent)
mod podge (or tacky glue)
sponge brush for applying the glue
twine or ribbon
small piece of greenery
hot glue gun
flameless tea lights (optional)
***EDIT*** I've gotten a lot of questions about how to seal the epsom salt once it's applied so that it doesn't slowly fall off. I've since sprayed my jars with a light coat of clear adhesive spray which is meant for sealing glitter. It seems to have worked very nicely without altering the look of the jar. It does have a strong smell so I'd recommend doing it outside if you plan on using it. You can also find it at Hobby Lobby and other craft stores.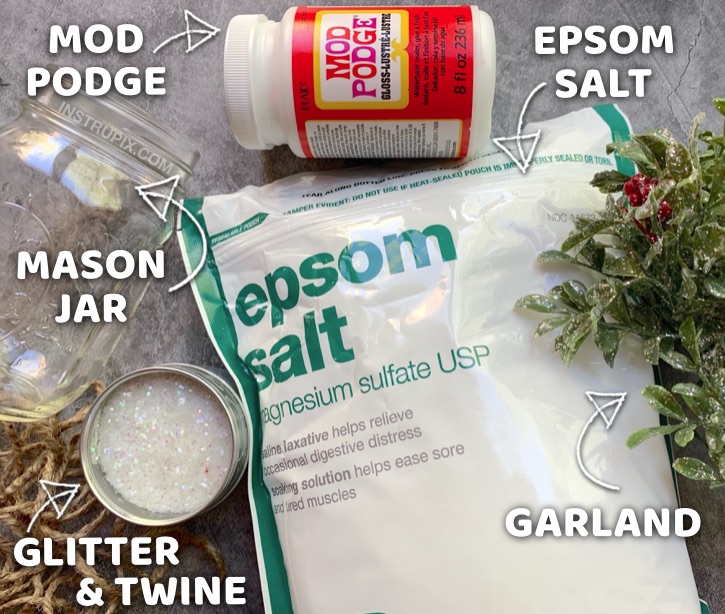 INSTRUCTIONS:
1. Start off by mixing the epsom salt and glitter together in a bowl so that it's ready to be poured over your jar once the glue has been applied. This can get kind of messy so have newspaper or something ready to catch the extra "snow".
2. Use a sponge brush to apply a thin, even layer of Mod Podge onto the outside of the jar. You don't want too much or you'll end up with lines and possibly drips.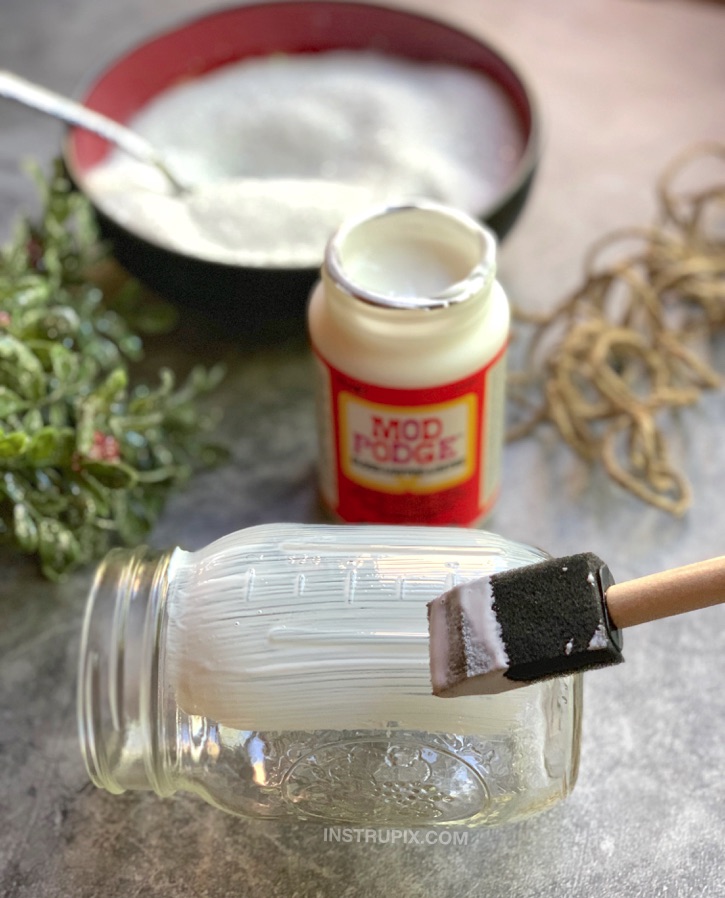 3. Once the glue has been applied, immediately pour or spoon over the epsom salt mixture until all of the glue has been fully covered; set aside to dry for about an hour.
4. Hot glue a small piece of greenery onto the top of the jar, and then wrap and tie twine around until you have your desired look.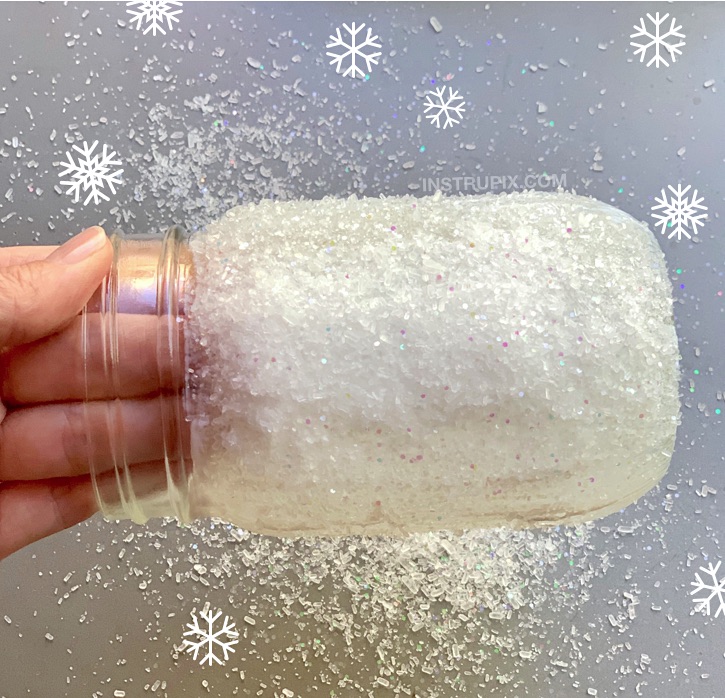 That's it! These look magical at night with a flameless tea light or even those small fairy LED string lights. I'm afraid to try using a real tea light with these jars only because I'm not sure if it would effect the glue (probably not), but I'm also worried about the twine catching a flame.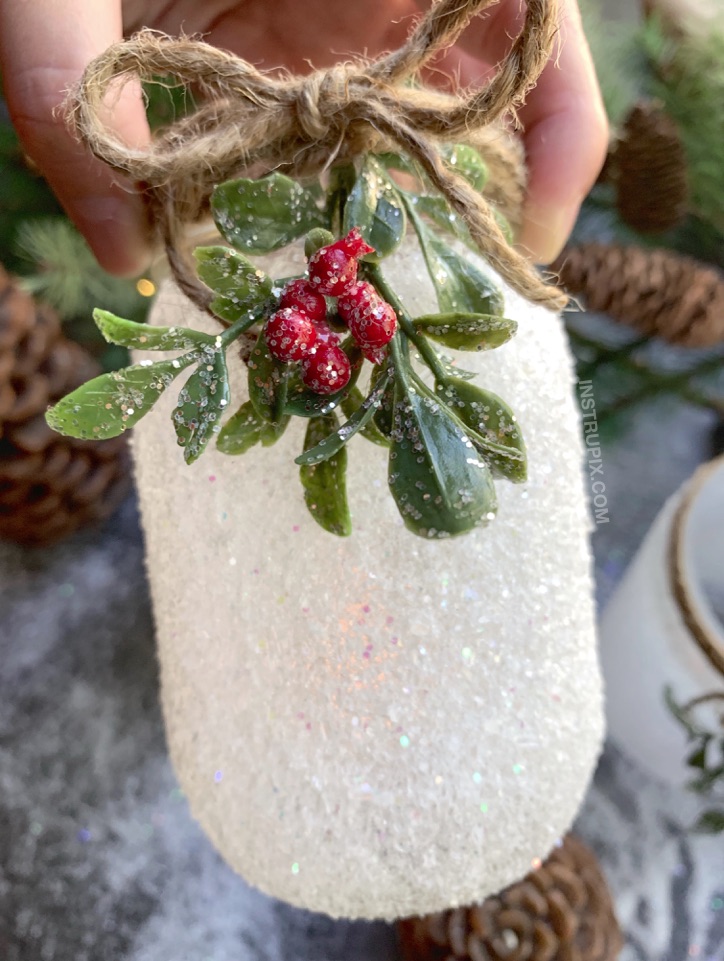 Mason jars probably work best for this project because of the smaller mouth opening. The lines in the glass top (where the lid would screw on) also help the twine stay in place. I made a third luminary out of an old glass vase but wasn't nearly has happy with the result.
To decorate the jars I cut off small pieces of fake garland that I happened to already have, but you could also use real greenery from your yard, like a piece of evergreen.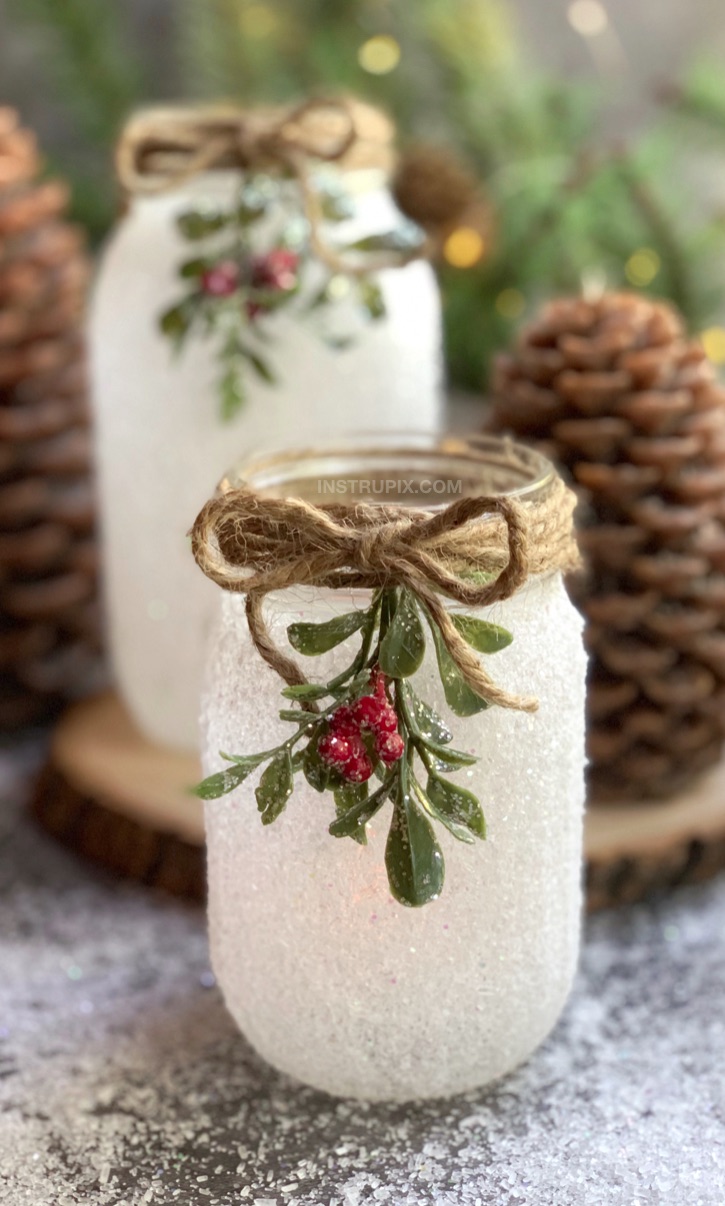 If you plan on making more than one, a variety of sizes look nice bunched up together to display on your mantel, dining room table, or any corner of the house for the holidays.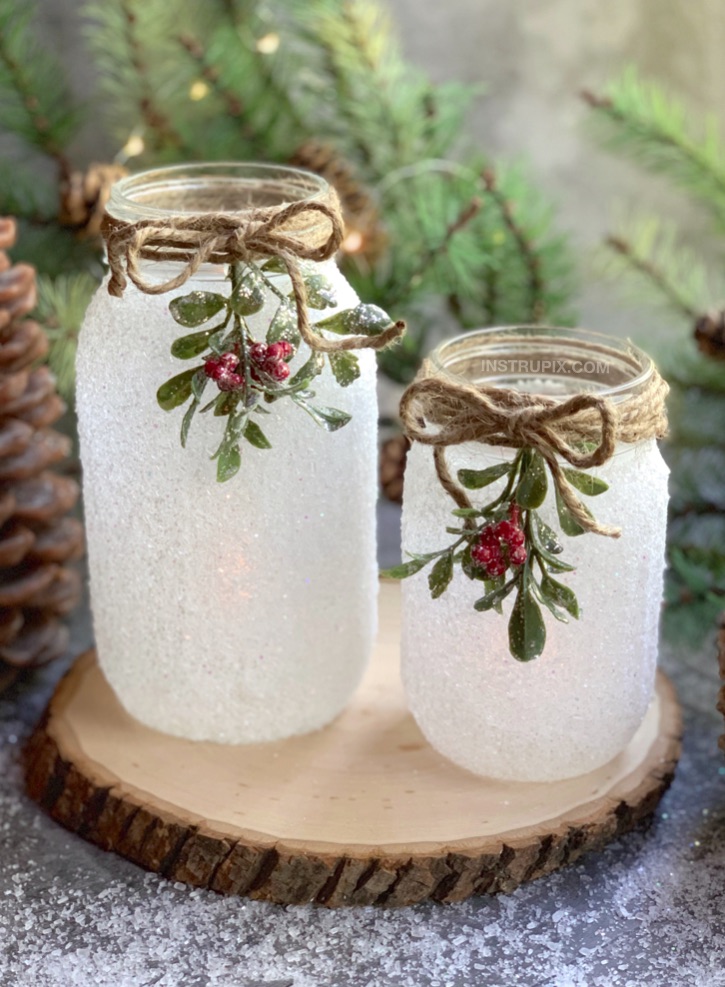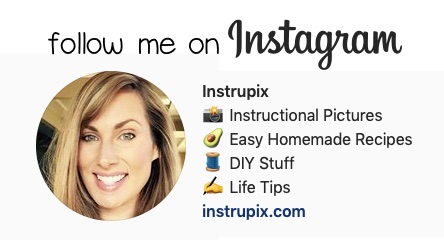 Don't forget to pin and save for later! 🙂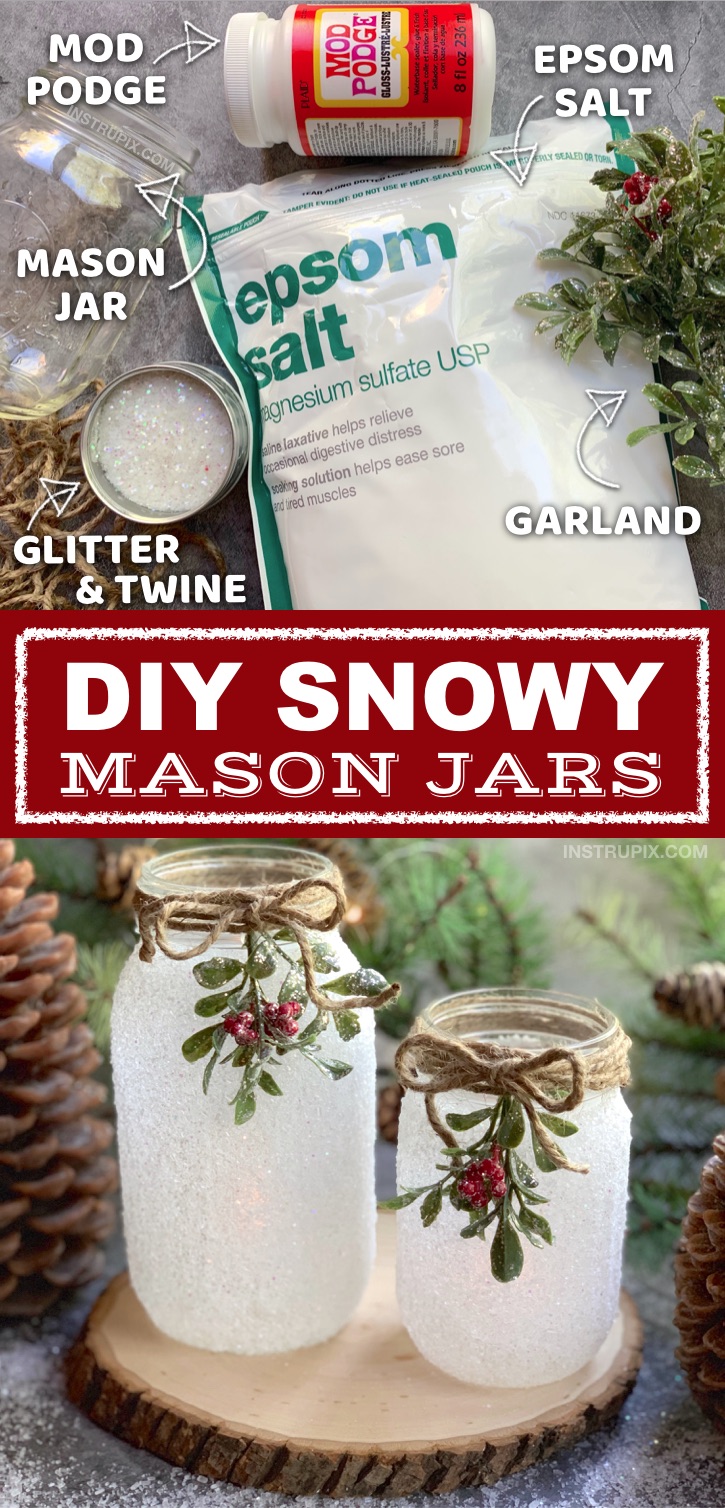 Sneak peak! Behind the scenes…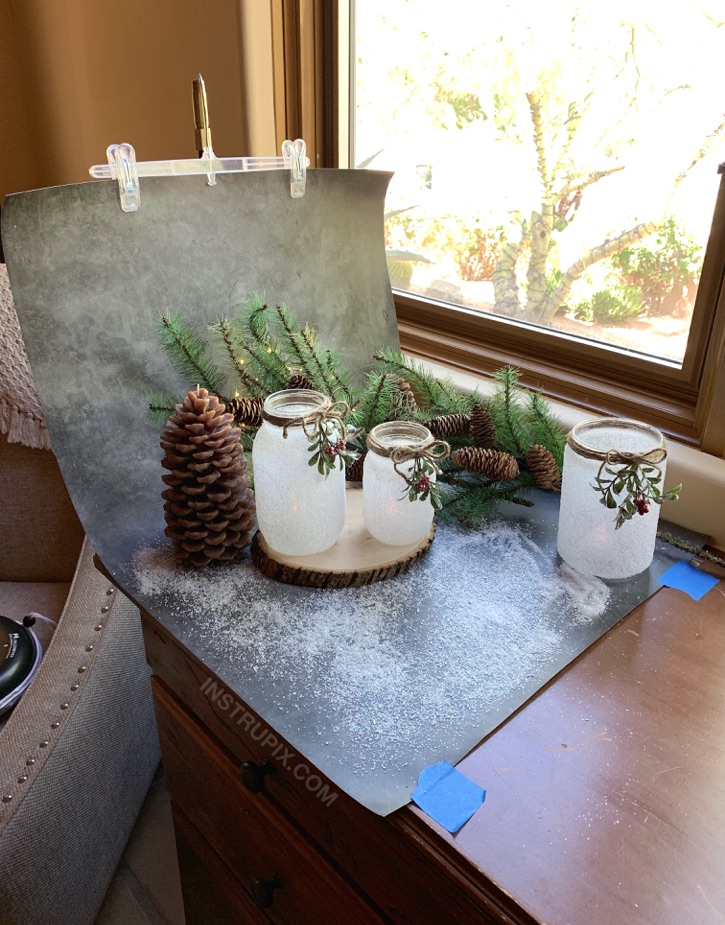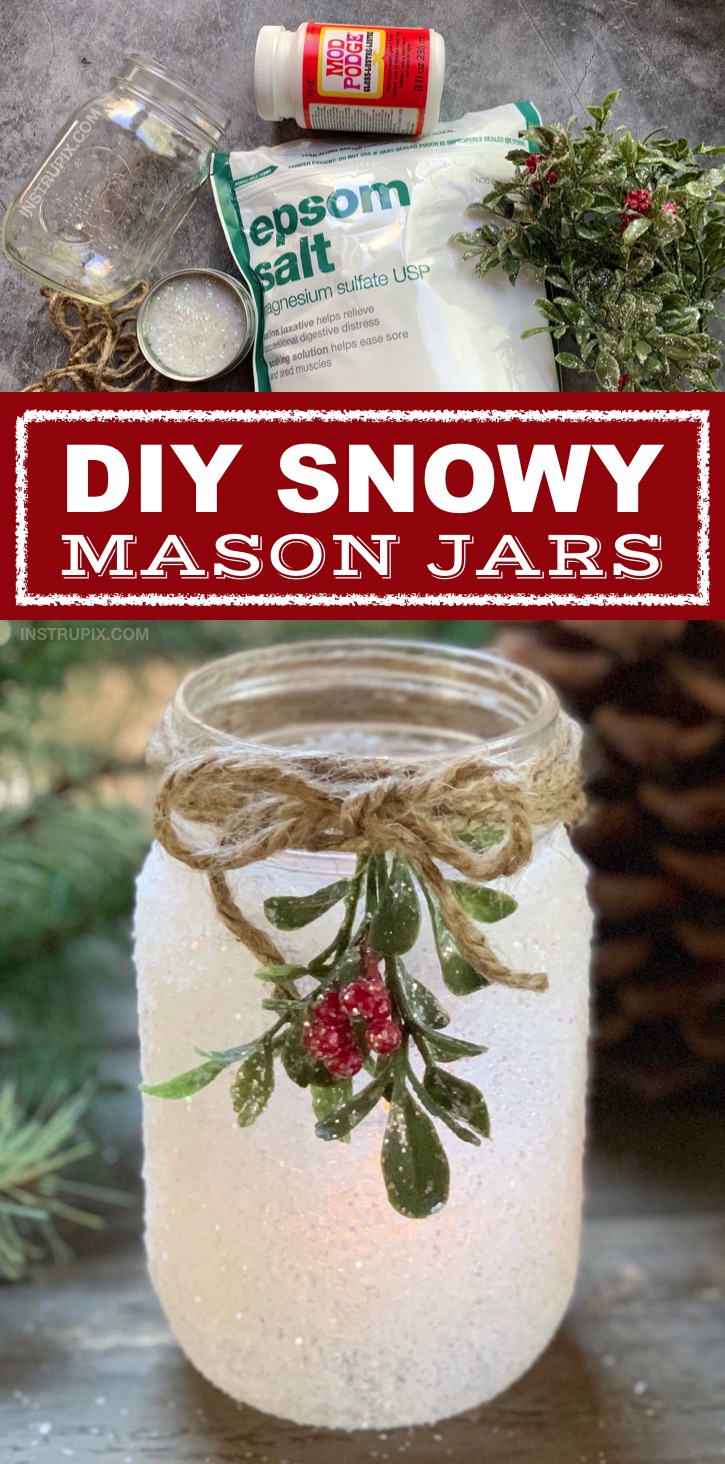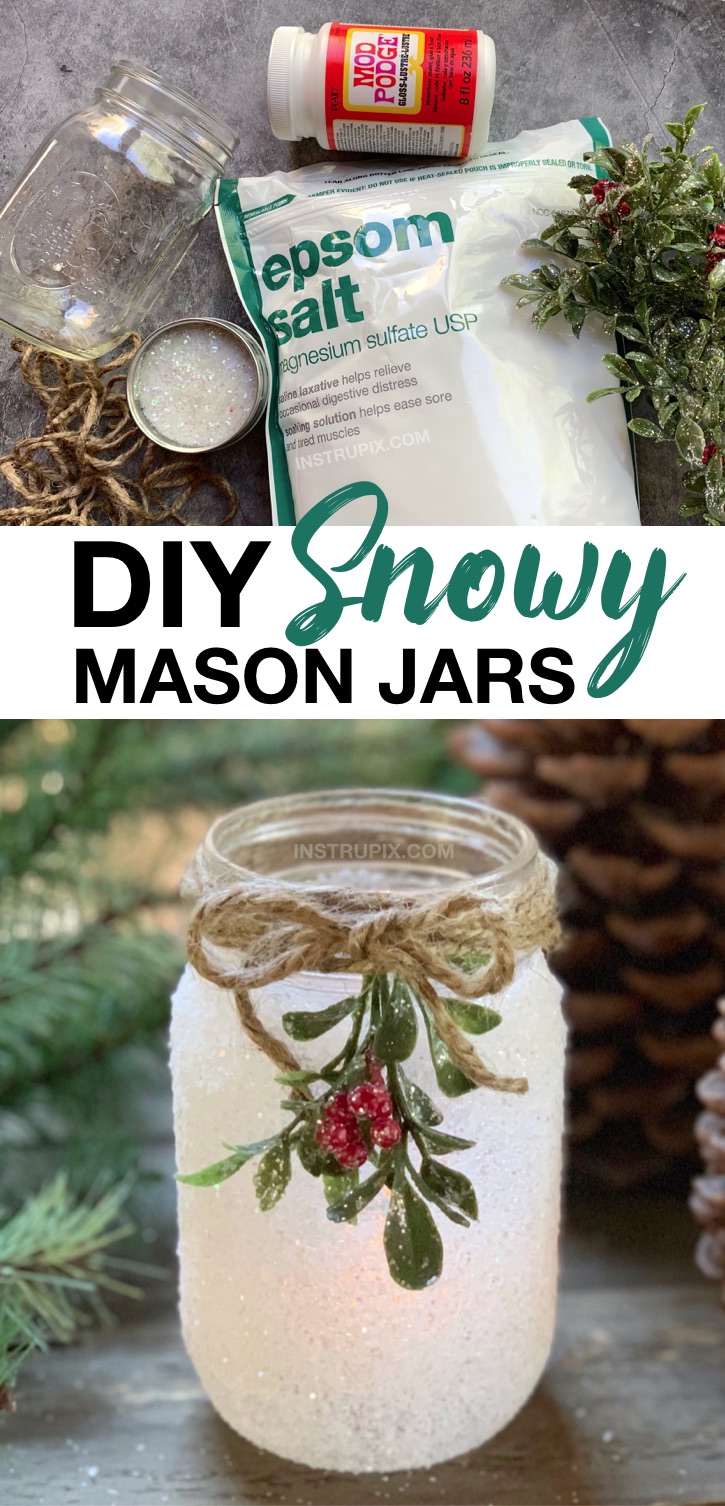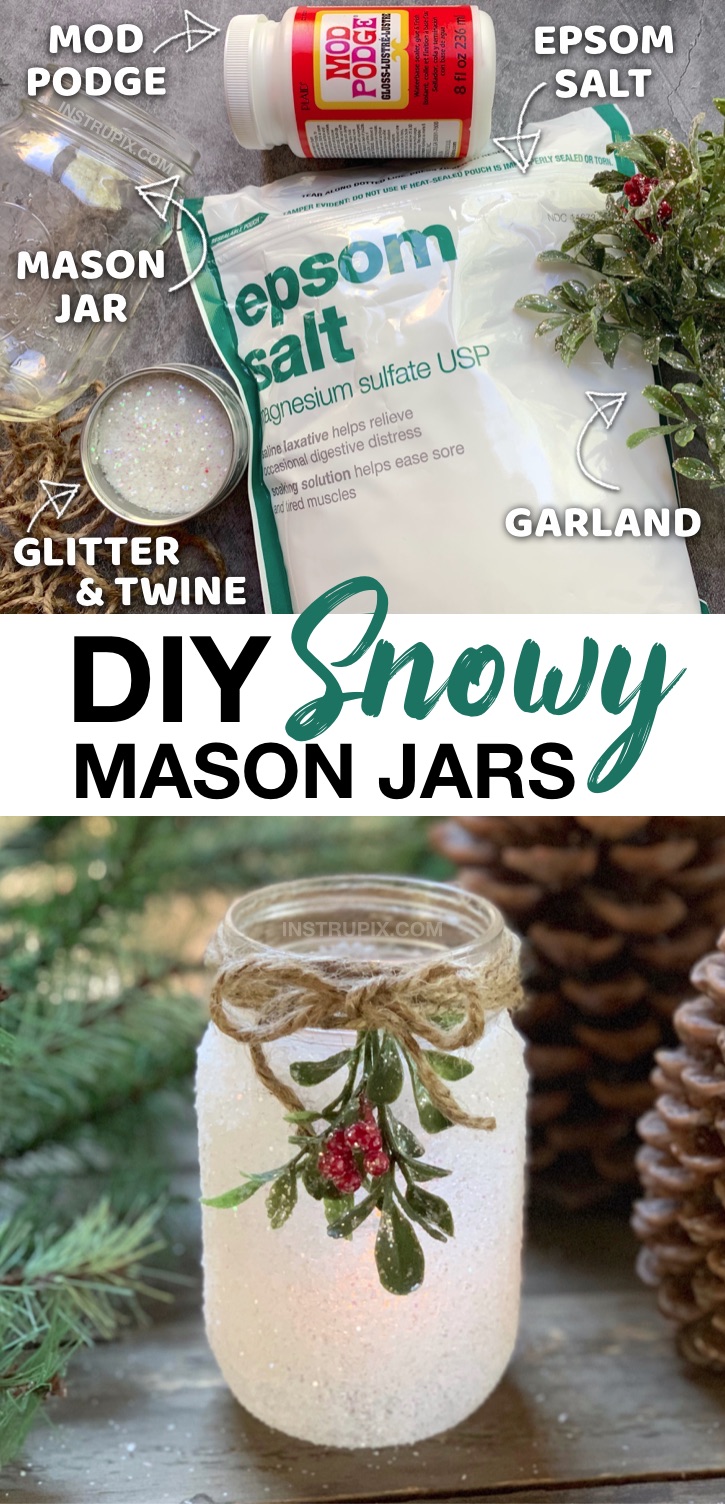 Leave a comment...