Impress your party guests with these fun and easy Christmas tree cupcake toppers made with just pretzel sticks, green candy melts and assorted sprinkles.
Are you looking for quick and easy Christmas dessert ideas? These gorgeous cupcakes may look impressive but they're actually incredibly easy to make! In fact, you can buy the cupcakes at just about any grocery store, and then top the frosting with either shredded coconut or white sprinkles.
Now that's all you have to do is assemble the Christmas tree cupcake toppers and stick them into your cupcakes. That's my kind of party treat! Kids and adults will get a kick out of this easy Christmas cupcake idea. They're certainly a beautiful addition to any party table display.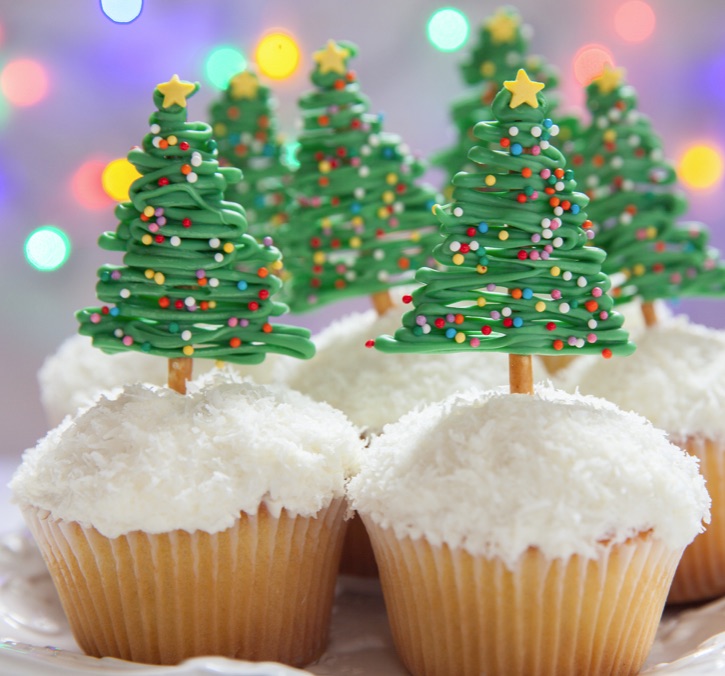 INGREDIENTS NEEDED:
Small pretzel sticks
Green candy melts
Assorted colorful sprinkles
Store-bought cupcakes with white frosting
Shredded sweetened coconut for the extra "snow effect" (optional)
You can buy the green candy melts at Walmart, Michael's, Hobby Lobby, Party City, JoAnn Fabrics and some grocery stores. Alternatively, you could buy the white chocolate melting candy and color it with green food coloring.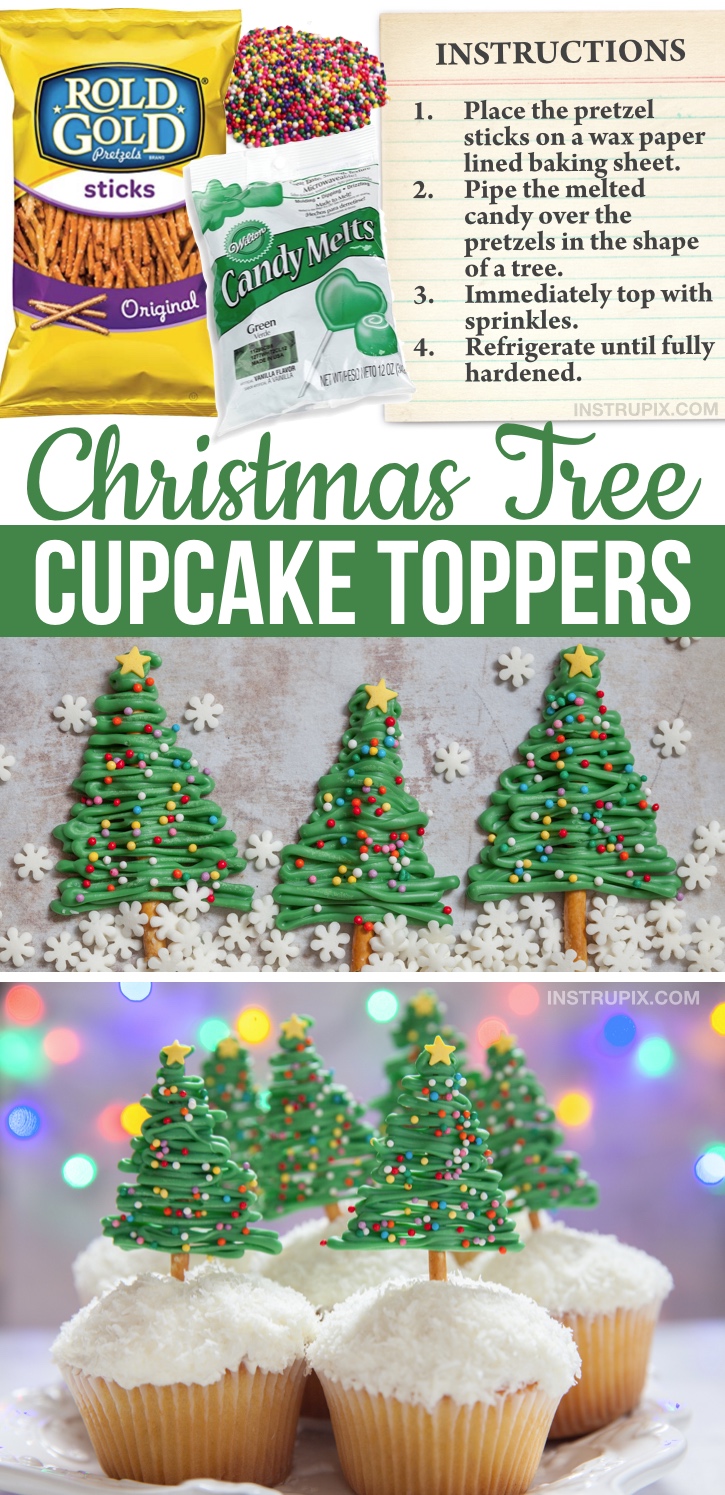 How To Make Christmas Tree Cupcake Toppers With Pretzels
Line a baking sheet with parchment or wax paper.
Place the pretzels sticks onto your lined baking sheet about 2 inches apart.
Melt the green candy melts according to the instructions on the bag, and then pour it in a small zip-lock bag.
Cut a tiny hole in the corner of the bag and pipe the melted candy over the pretzel sticks in the shape of a Christmas tree, leaving enough room at the bottom for the "trunk".
Immediately top with assorted sprinkles (before the melted candy hardens), and then place the baking sheet in the fridge for about 10 minutes.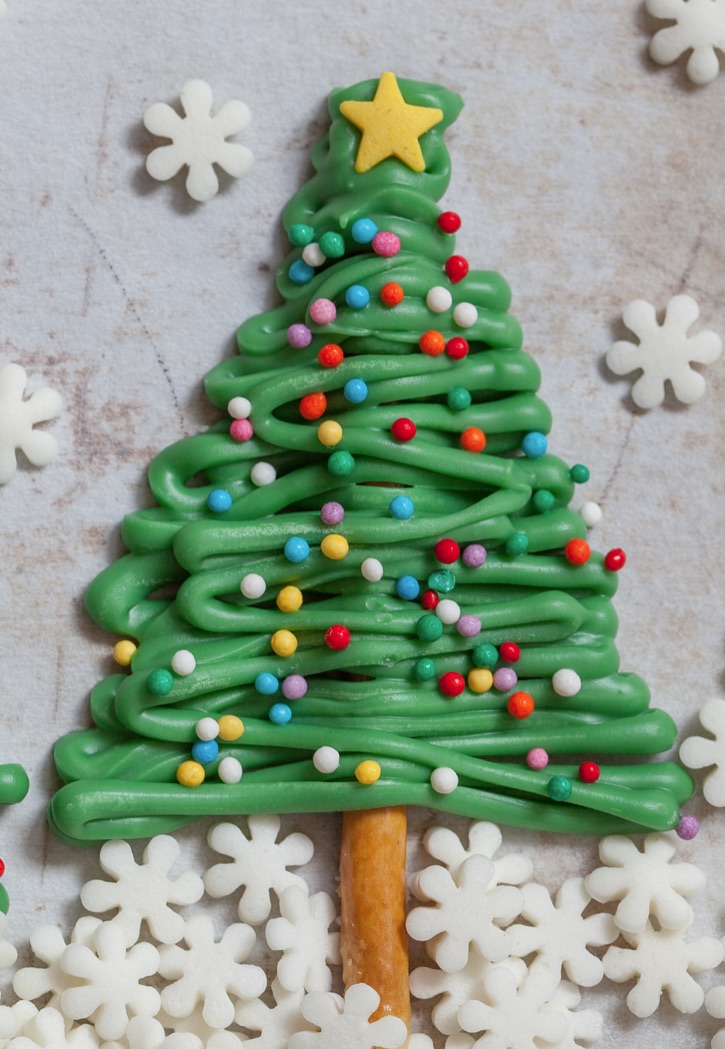 What About The Cupcakes?
I pre-ordered cupcakes with white frosting from Safeway (cheater, cheater!), but you can obviously make your own if you'd like. Top the frosting with shredded coconut, white sprinkles, edible glitter, decorative sugar or… nothing at all.
I prefer vanilla cupcakes, but chocolate cupcakes look just as pretty for these Christmas themed cupcakes. Once your cute little pretzel Christmas trees are assembled, simply stick them into the center of your cupcakes.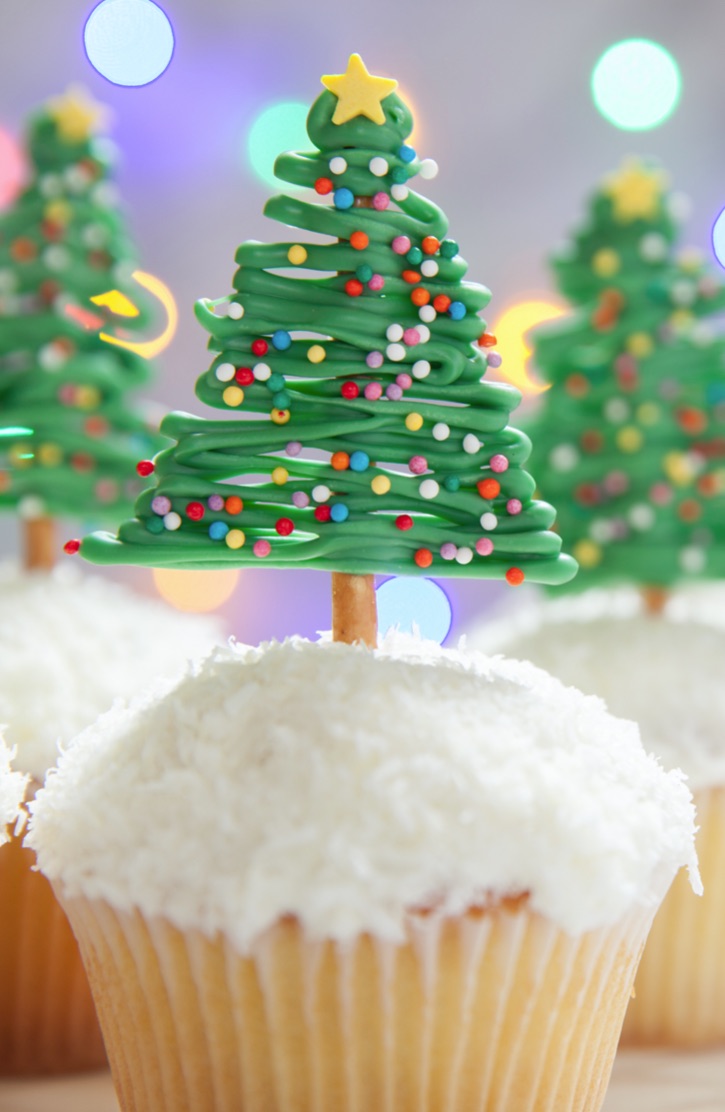 A Few Helpful Tips
Be sure to read the instructions on the bag for melting the candy melts. You DO NOT want to over heat the candy because the consistency will be too hard to drizzle.
Leave plenty of room at the bottom of each pretzel free from the melted candy so that you can easily push the cupcake toppers into the cupcakes. I found it easiest to pipe the Christmas trees starting at the bottom and working my way up.
You will want to work pretty fast so that the melted candy doesn't harden before applying your sprinkles. You may need to pipe just a portion of the pretzels and then sprinkle before moving on.
If you can find a pack of assorted sprinkles with stars, they make for the perfect Christmas tree topper.
You could also jazz these up a bit with pretty Christmas themed cupcake liners.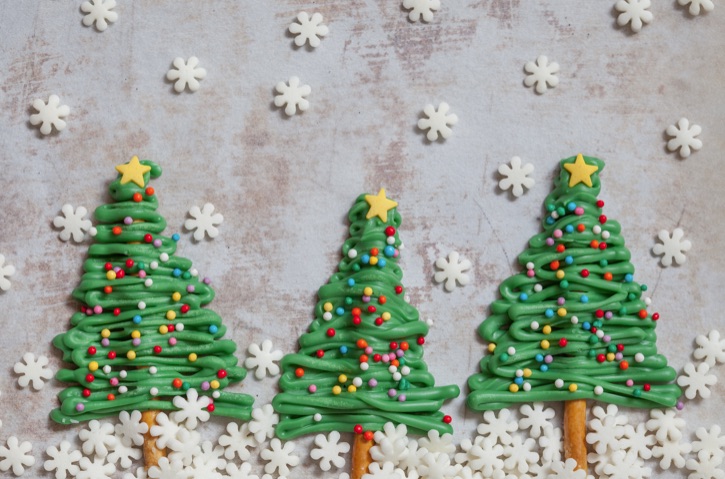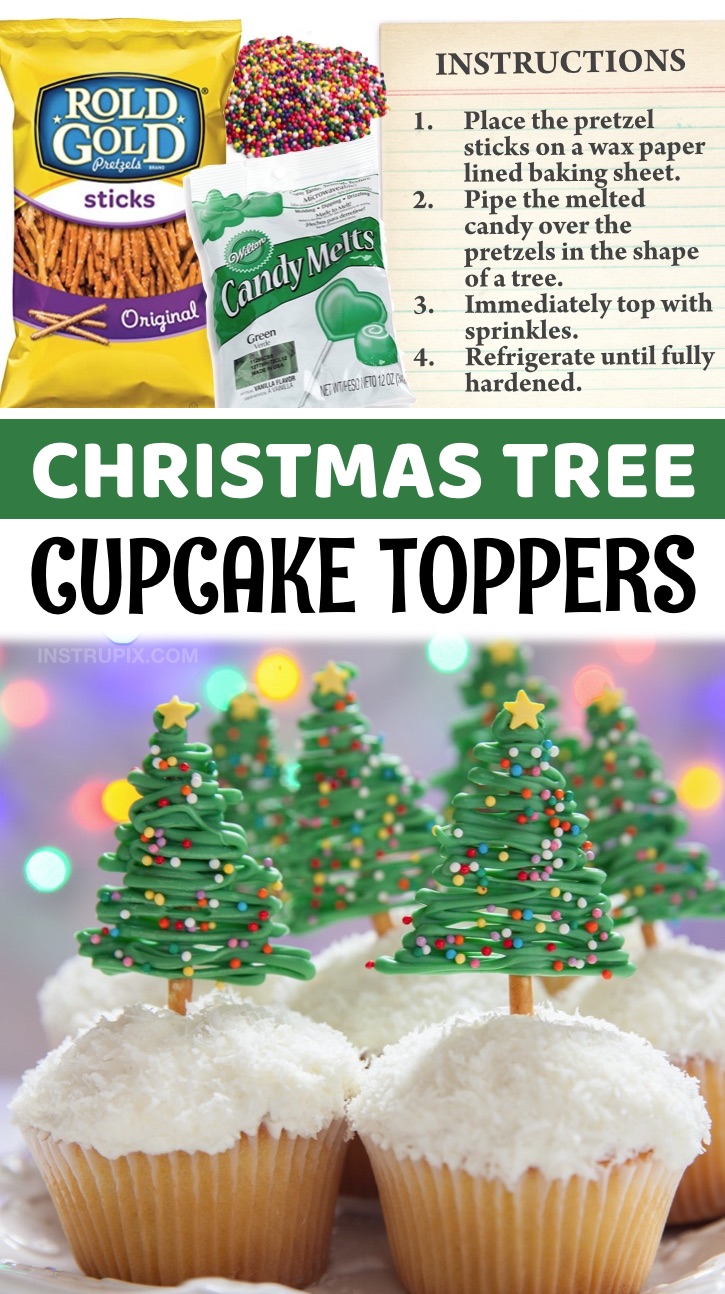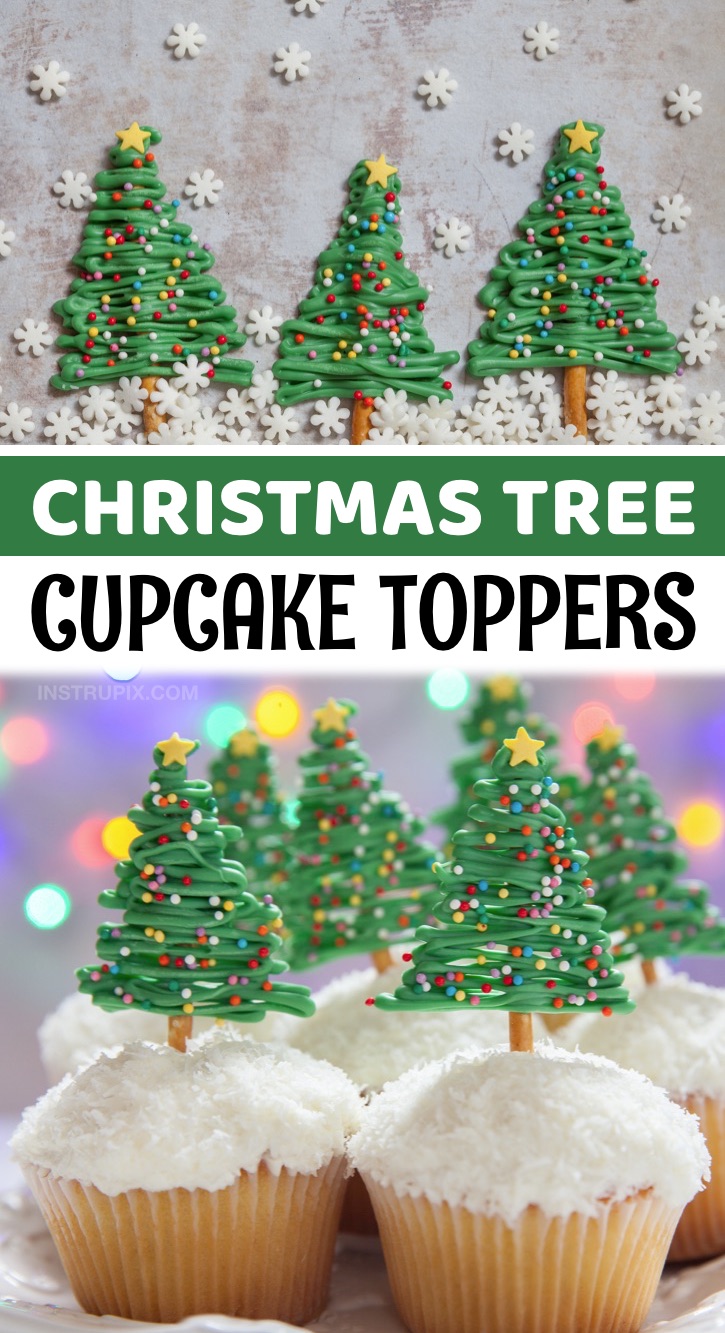 Leave a comment...