I've seen this quick and easy keto snack idea for a while now floating around Pinterest and I finally got around to making them. It's the simplest thing you'll ever do! There's really no recipe here. You're just going to bake little squares of cheese until they're nice and crispy.
This easy keto snack is perfect for on the go! Bring them to work or school with you for a satisfying little snack without any guilt.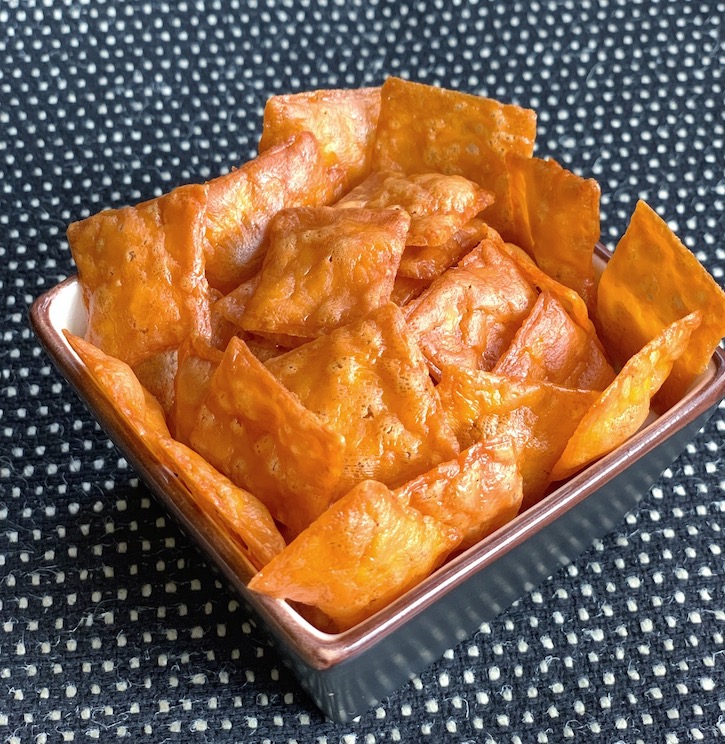 DIY Keto "Cheez-It Crackers"
You can use any type of sliced cheese as long as it is REALLY THIN. I recommend the Sargento Ultra Thin Cheese. The cheddar tastes JUST like Cheez-Its when it's baked, but you can also use pepper jack or swiss if you'd like.
Preheat your oven to 250 degrees Fahrenheit and line a baking sheet with parchment paper.
I was able to fit 6 pieces of sliced cheese (cut into 9 pieces each) onto my baking sheet, making a total of 54 mini crackers, but you can cut them to any size you'd like.
Bake for 30-35 minutes and then pull them out of the oven to cool. My husband and I practically ate them all in one sitting!
Leave a comment...