The easiest 3 Ingredient dinner recipe you will ever make. Less than 5 minutes to prep!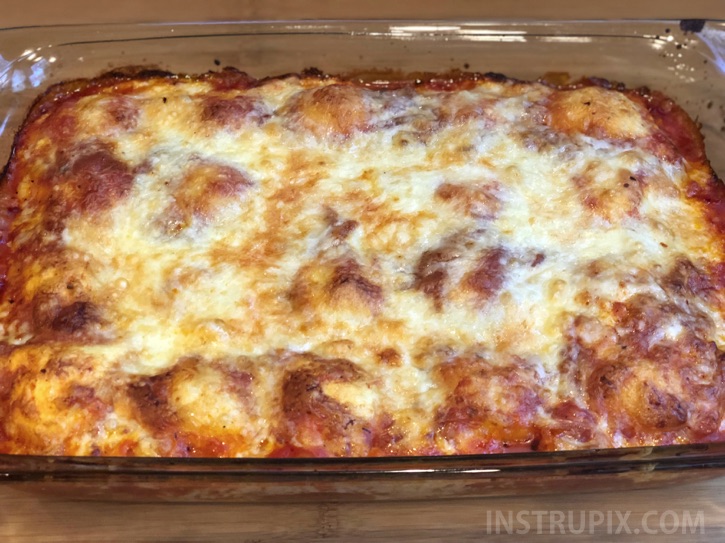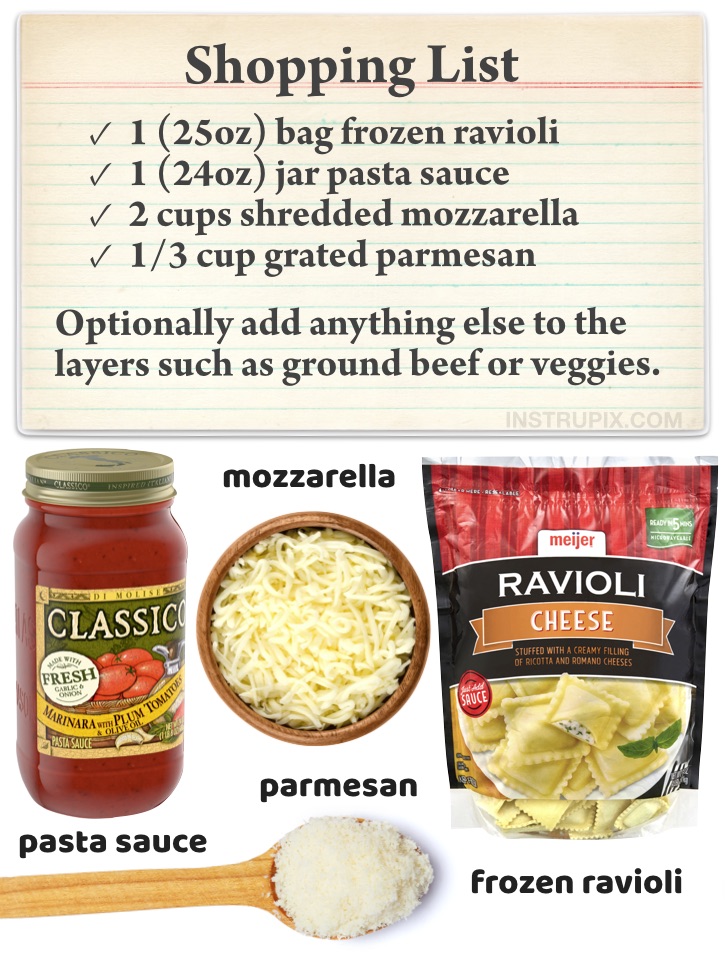 This quick and easy dinner recipe will soon be a family favorite. What I love most about this effortless meal is that these 3 ingredients last forever, so you can always have them in stock and ready to pop in the oven on busy school nights. It's also just as good eaten left over the next day; my daughter loves this cheesy pasta packed in her school lunch!
A super simple dinner idea for busy moms and dads. My kids love this delicious meal!
I call this oven baked ravioli "lazy lasagna" because with all of the layering, it really does taste and feel just like lasagna. Baking the pasta definitely gives it a much richer flavor because the sauce gets nice and thick, and the browned cheese adds that extra toasty zing.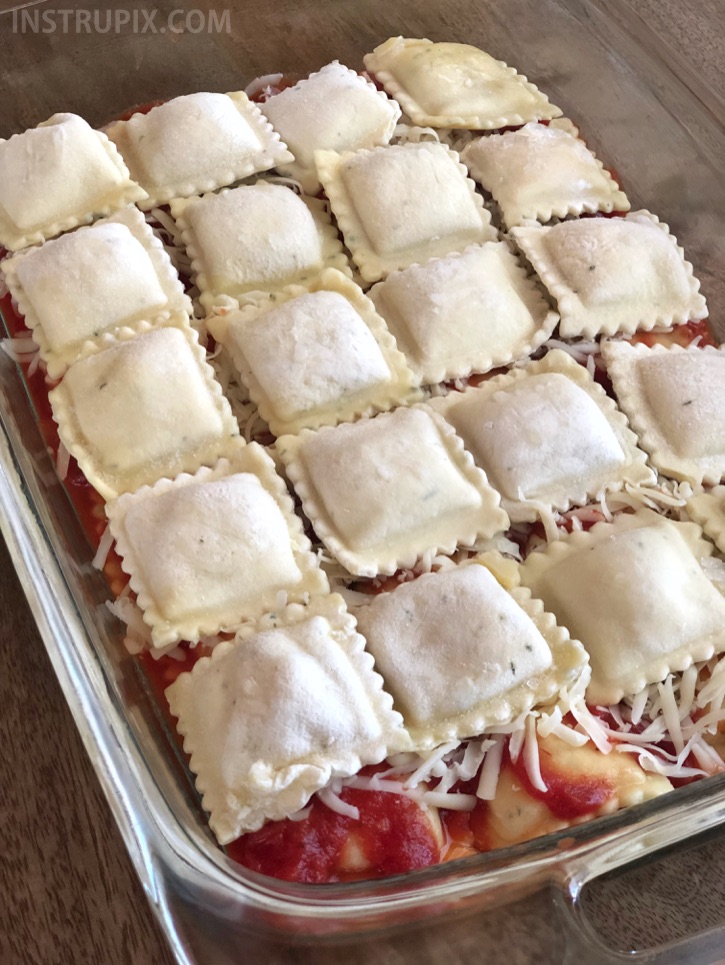 This 3 ingredient pasta recipe is quick, easy, cheap and SO YUMMY! What more can you ask for? I'm know I'm not the only busy mom out there with picky eaters. By the time dinner comes around I'm too tired to even think about dinner, let alone spend all night in the kitchen.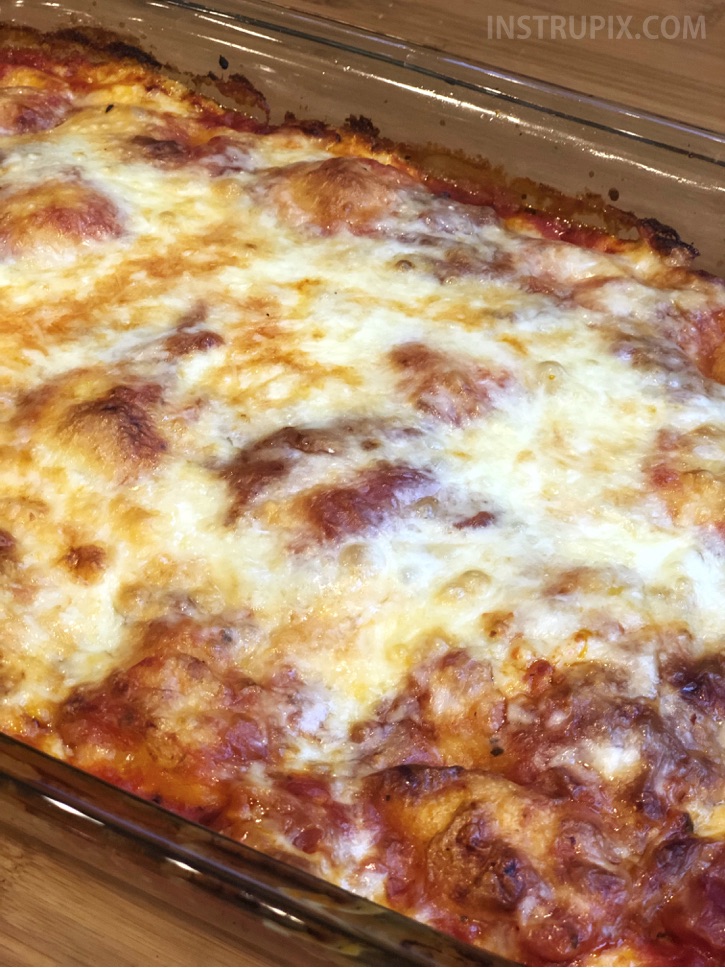 Lazy Lasagna (Cheesy Baked Ravioli)
This quick, easy and cheap dinner recipe is perfect for a family with picky eaters! It's made with just 3 simple ingredients, and my kids always go back for seconds. If you're looking for last minute dinner ideas, this Italian inspired pasta dish is effortless to make on busy school nights.
Keyword:
3 ingredients, casserole, cheap, easy meals, family dinners
Ingredients
1

(25 oz bag)

frozen ravioli

1

(24 oz jar)

pasta sauce

2

cups

shredded mozzarella cheese

1/3

cup

parmesan cheese for sprinkling

(optional)
Instructions
Preheat your oven to 400 degrees and grease a 9x13 baking dish.

Spread about 3/4 cup of your pasta sauce onto the bottom of your baking dish.

Arrange half of the frozen ravioli in a single layer over the sauce.

Top with half of the remaining sauce and half of the mozzarella cheese.

Repeat the layers starting with what's left of the frozen ravioli. Finish by topping with the remainder of the sauce and mozzarella. Sprinkle with parmesan if you'd like.

Cover the baking dish with aluminum foil and bake for 30 minutes. Remove the foil and continue baking for about 15 minutes, or until the cheese is bubbly and starting to brown.

Let it cool for 5-10 minutes, and then serve alone or with garlic bread, salad or veggies. Enjoy!
Don't forget to pin and save for later! 🙂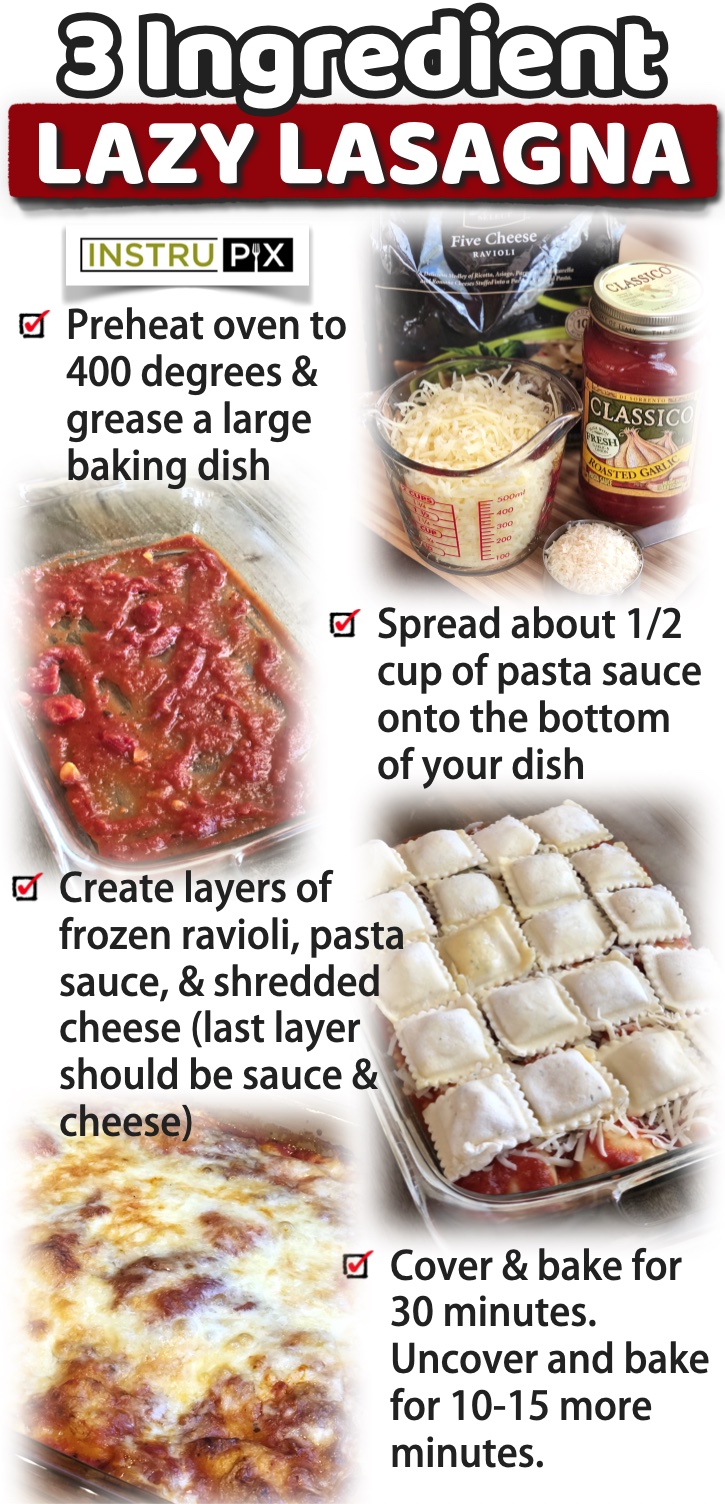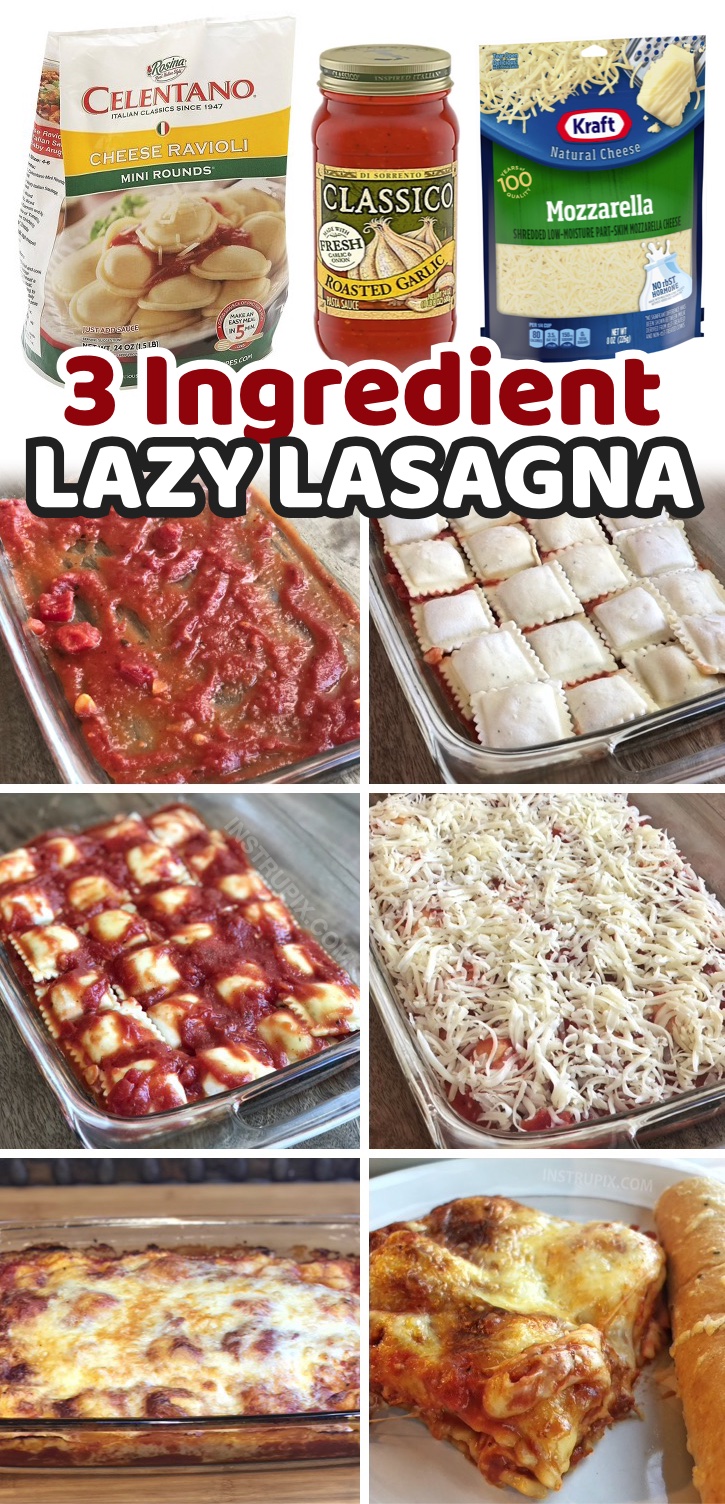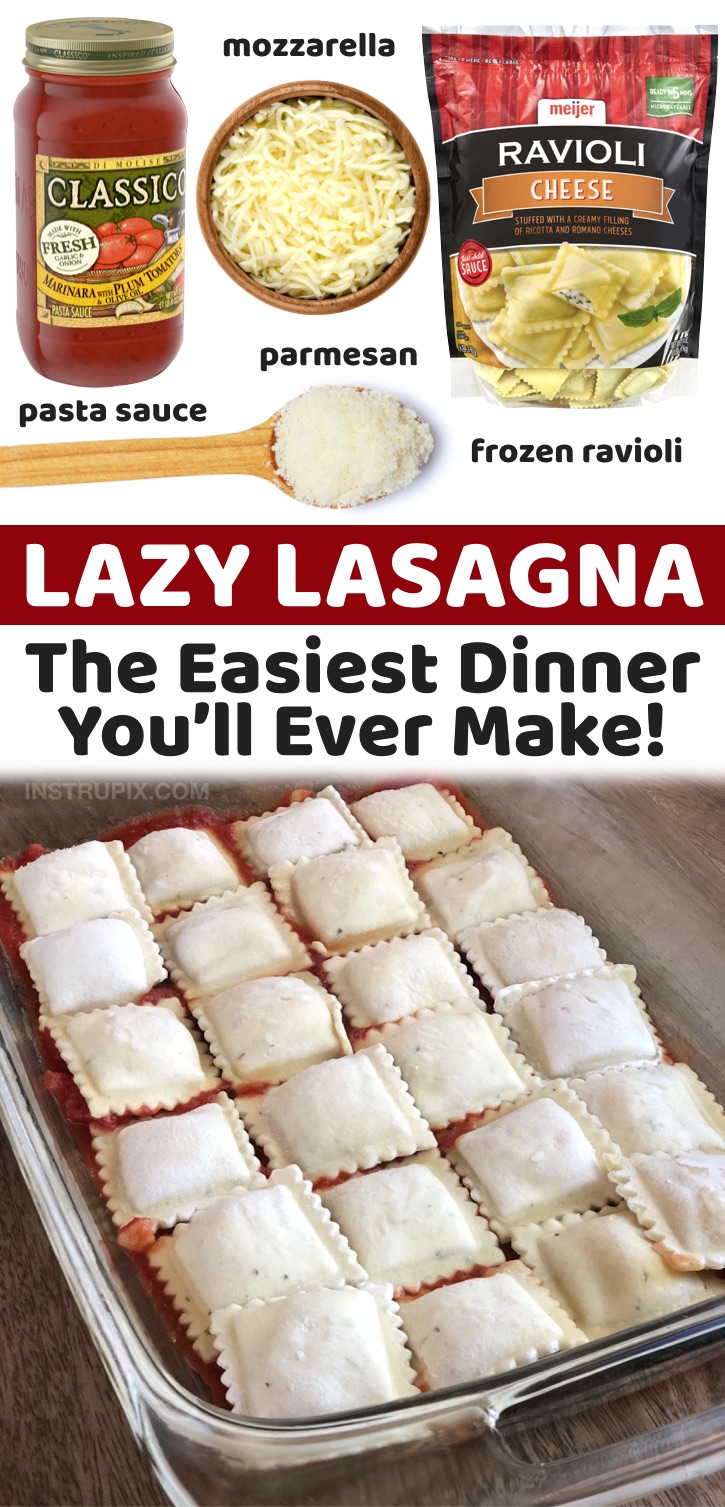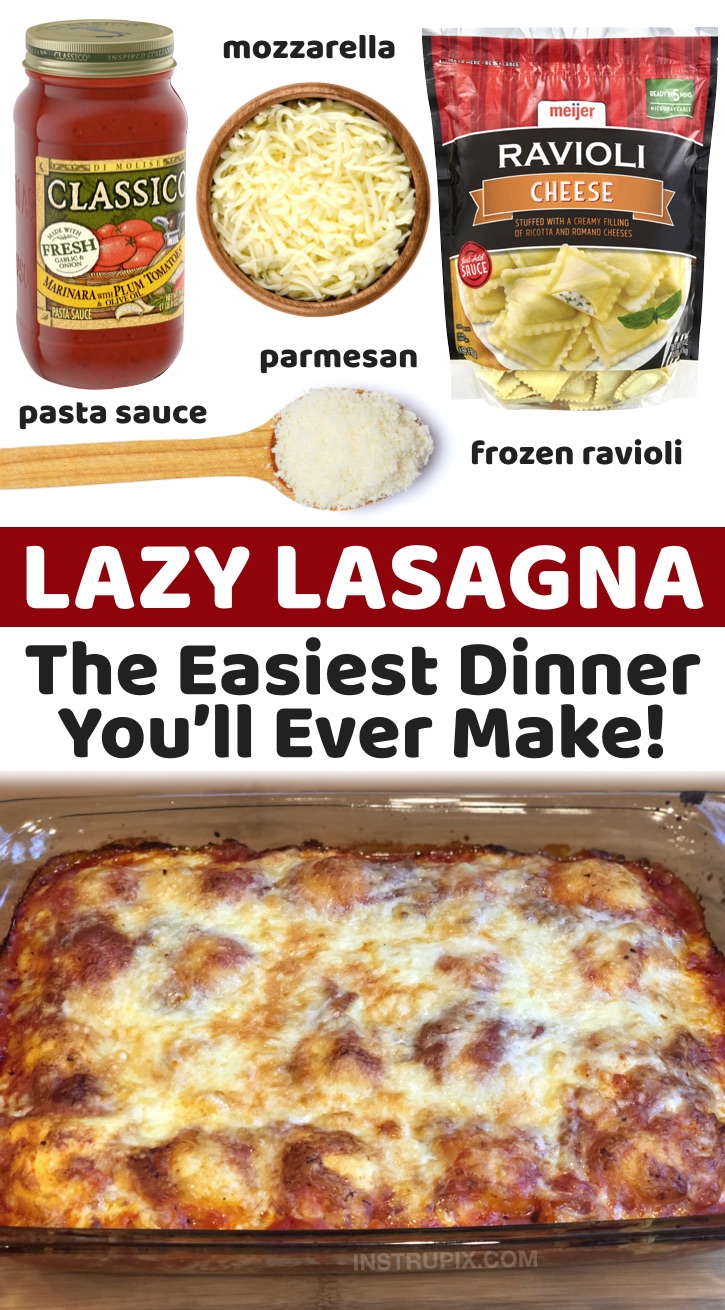 Leave a comment...