Are you looking for the best keto chaffle recipes? This low carb sandwich bread tastes just like Wonder Bread! It's soft, fast to make, delicious, and a breeze to throw together in your mini waffle maker.
I am completely obsessed with my mini waffle maker. With just a few simple ingredients you can make dozens of different keto waffle recipes that can be used as sandwich bread, burger buns, snacks, bagels, or even breakfast waffles with sugar-free syrup.
Now, even though I'm calling these keto waffles "chaffles", they are made with NO CHEESE! They are instead replaced with a bit more almond flour and a tablespoon of mayo; this is what makes them softer than traditional chaffles. The mayonnaise may sound like a strange ingredient, but I promise that you will not be disappointed with this easy keto mini waffle bread recipe!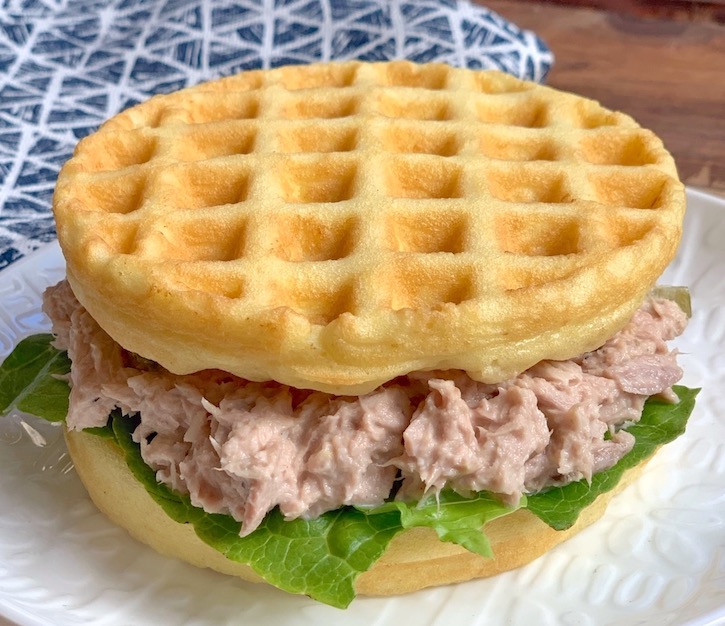 If you don't already have a mini waffle maker you can pick one up at Target or Walmart for just ten bucks.
This soft keto chaffle bread recipe is made with just 4 simple ingredients plus a little bit of water. Simply mix together the almond flour, egg, mayonnaise, baking powder and water until well combined.
Pour half of the batter into your greased and pre-heated mini waffle iron, close the lid and allow it to cook for about 3 minutes or until the automatic timer goes off; repeat with the rest of the batter to make 2 waffles total. Perfect for a low carb sandwich!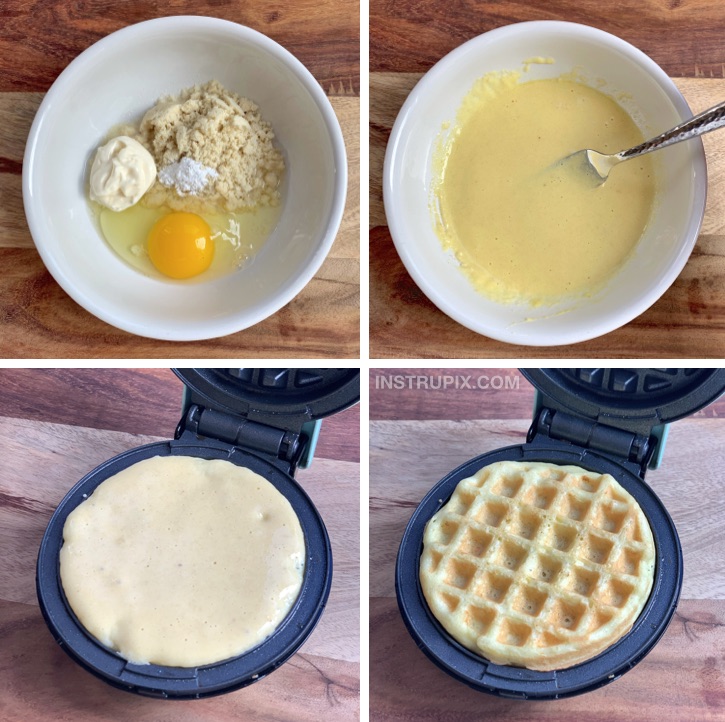 These soft and yummy "Wonder Bread" waffles make for excellent keto sandwich bread. I especially like this "white bread" recipe for tuna or chicken salad with some celery, pickle and lettuce for crunch.
They are also ideal for breakfast sandwiches with perhaps a fried egg, cheese, tomato, avocado and bacon or sausage. You might also consider them for a BLT, hamburger, fried chicken sandwich, turkey and cheese, or anything else you would make with soft white bread. They're incredible!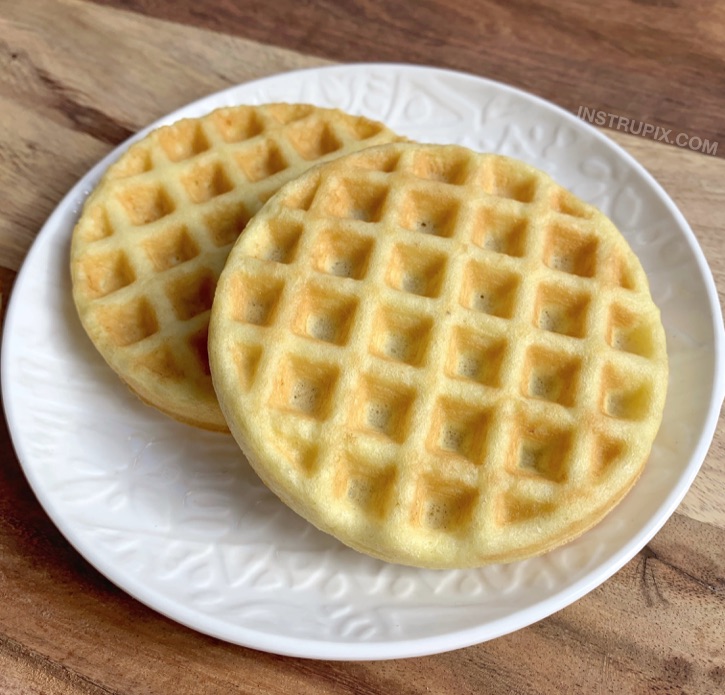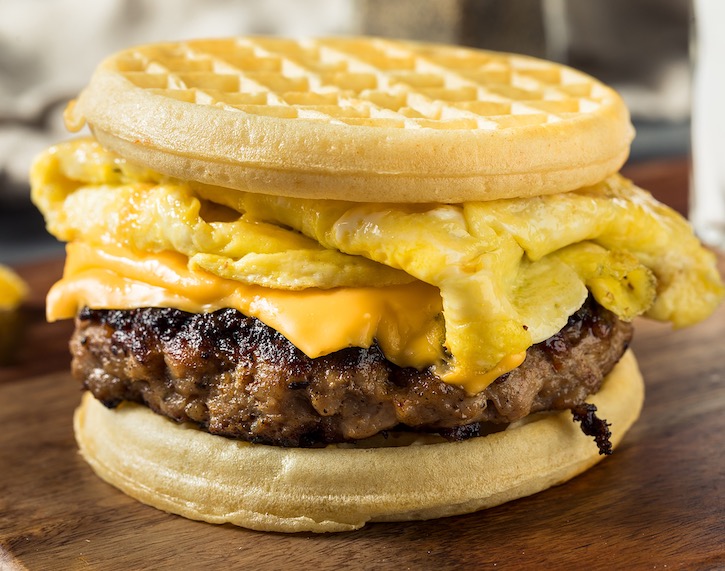 This keto waffle bread recipe makes eating low carb a breeze! 🙂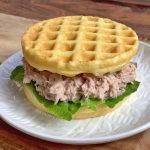 Keto Wonder Bread Chaffle Recipe (Soft, Easy & Delish!)
This easy keto waffle recipe is made with simple ingredients: almond flour, mayo, egg and baking powder. An absolutely amazing mini waffle maker recipe that makes for excellent low carb sandwich bread!
Keyword:
chaffles, keto, keto bread, low carb
Ingredients
1

large egg

3

tbsp

almond flour

1

tbsp

mayonnaise

1/4

tsp

baking powder

1

tsp

water
Instructions
Preheat your mini waffle maker.

Meanwhile, whisk together the egg in a small bowl until well beaten.

Add the almond flour, mayo, baking powder and water; mix well.

Spray your waffle maker with non-stick spray and pour half of your batter in. Close the lid and allow to cook for about 3 minutes or until the automatic timer or light goes off. Repeat for second waffle.
Recipe Notes
For the tuna salad recipe in the picture, I simply mix together tuna with a little mayo, garlic powder, black pepper and diced celery and/or pickles for crunch.
If you like your sandwich "bread" crispy, try this 3 ingredient crispy chaffle recipe instead! It's my favorite keto waffle breakfast recipe but could also be used for a sandwich.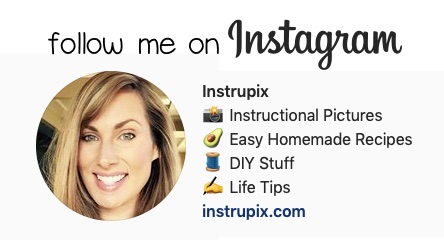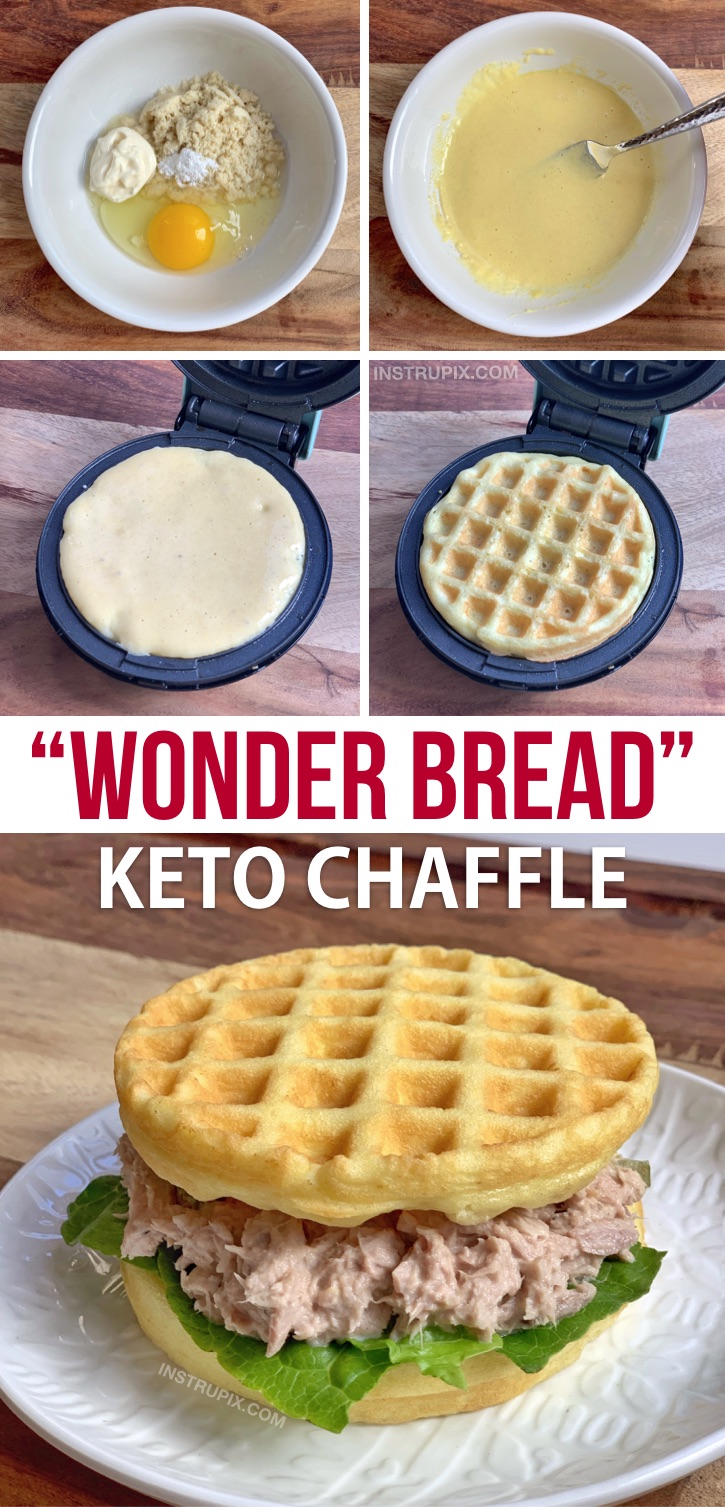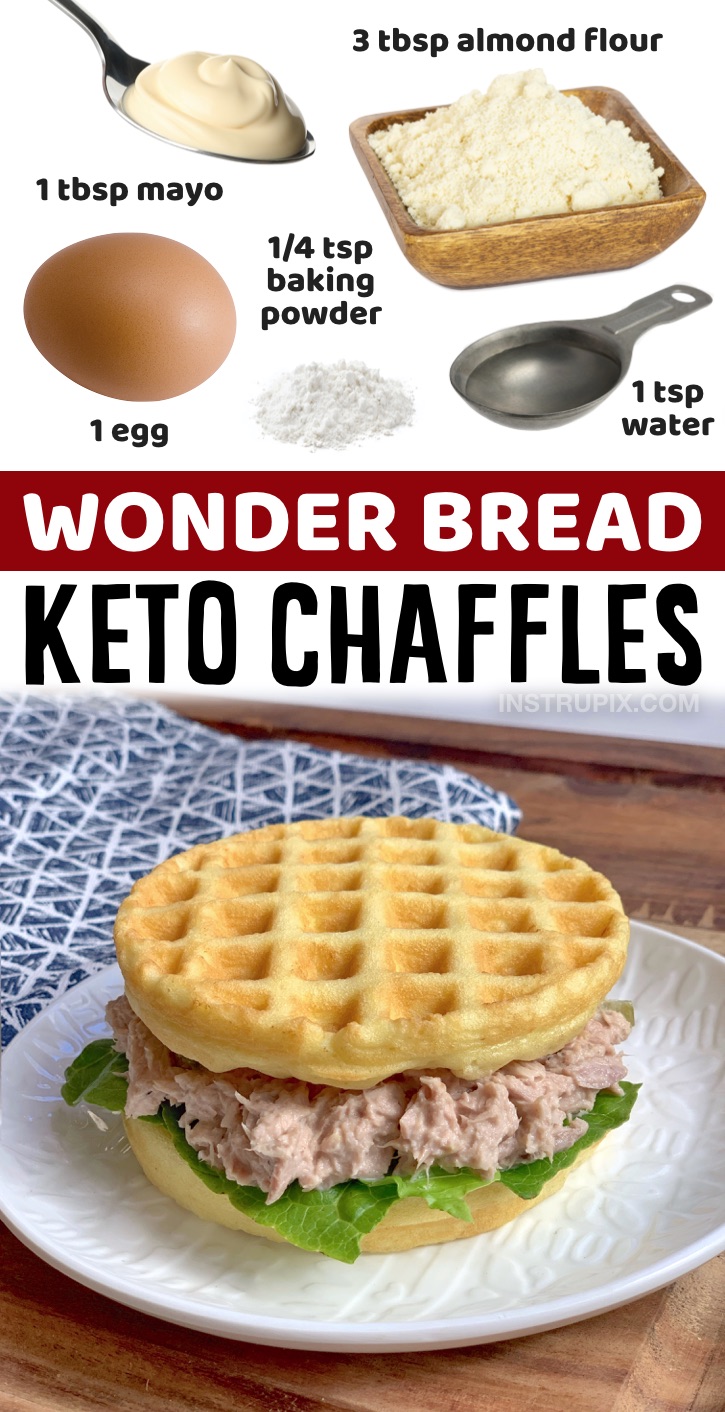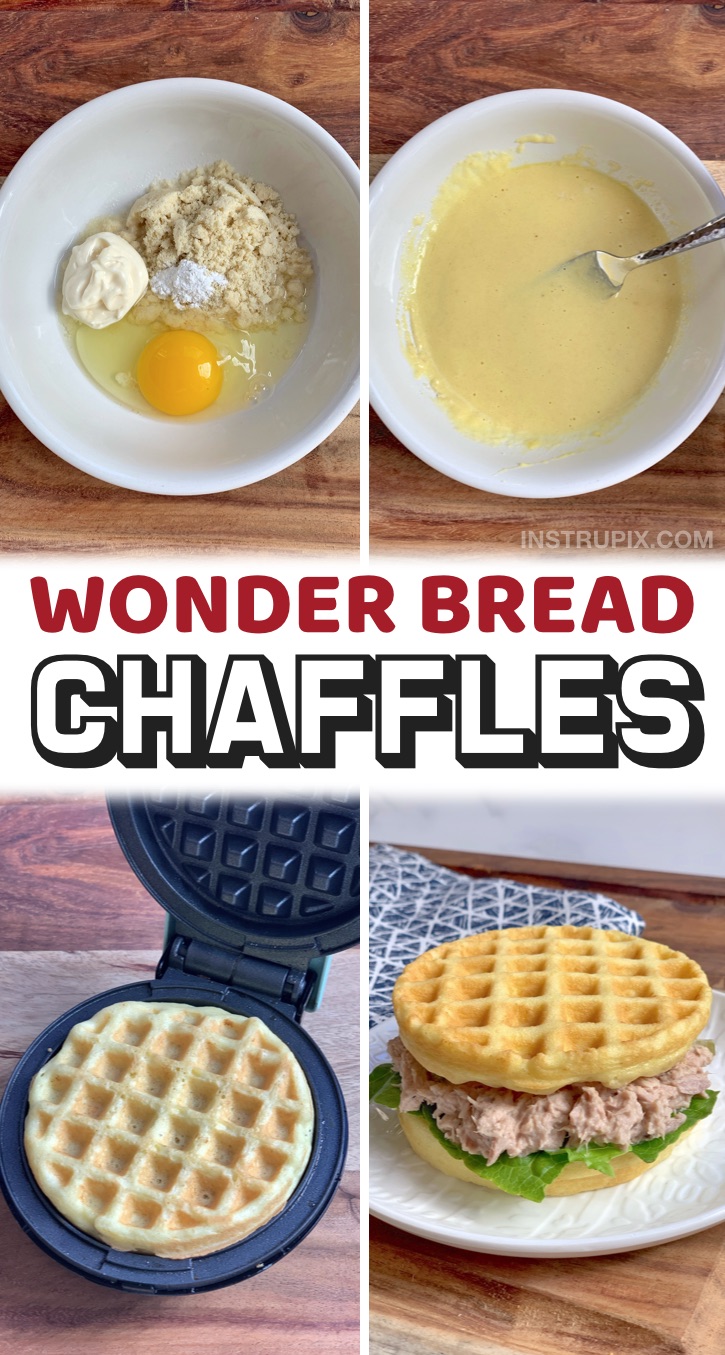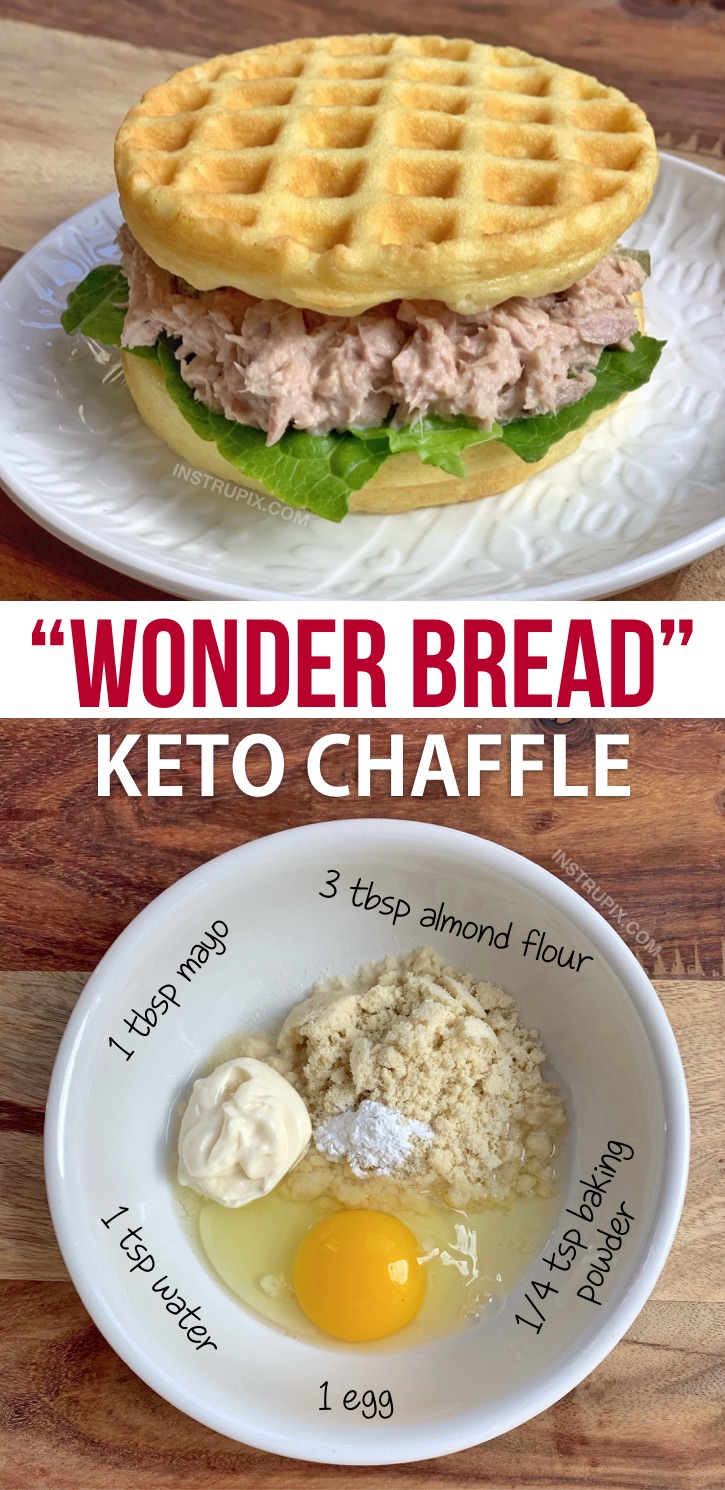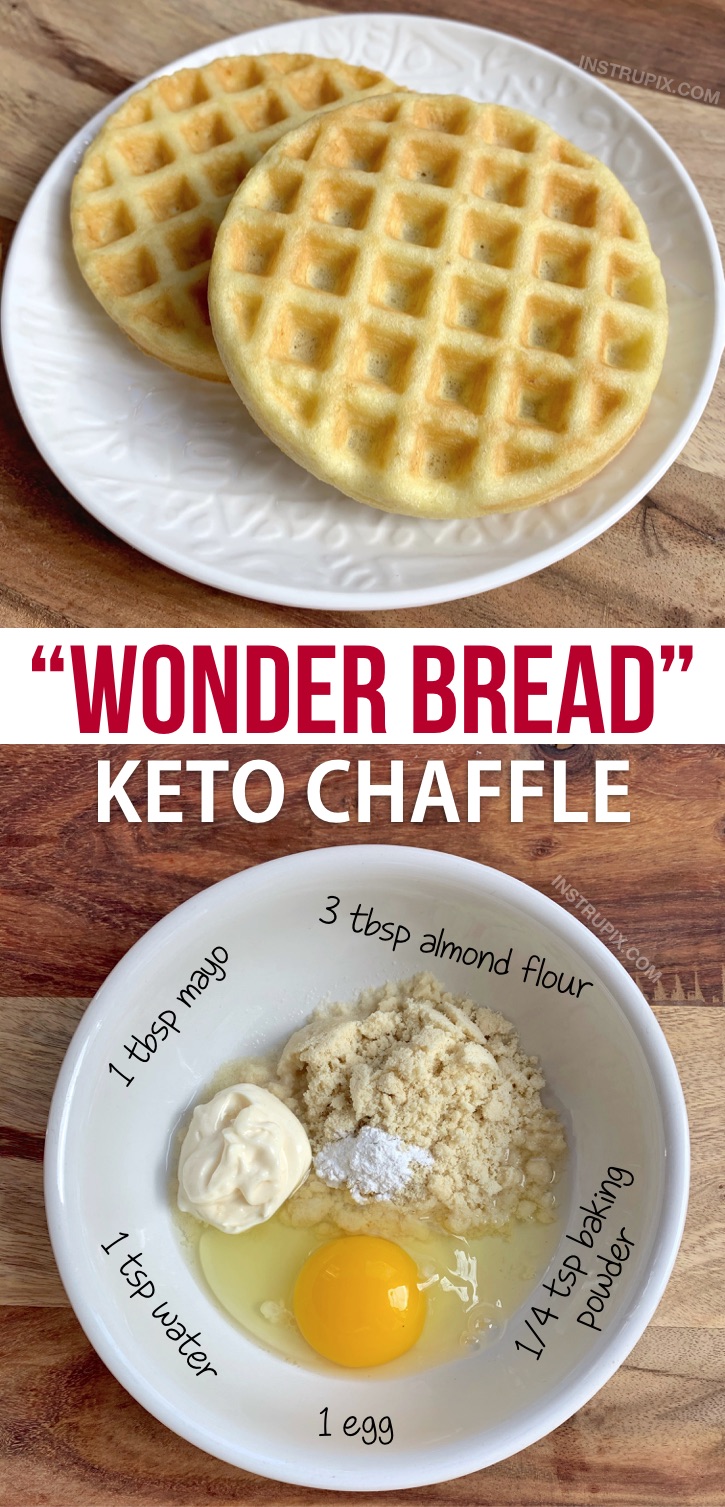 Leave a comment...