It's so obvious, you may wonder why you had never thought of it before.
Whether you've owned your couch for one month or ten years, I'll bet your couch cushions look a little sad compared to the day you bought them, and if you're even slightly OCD like me, it's the first thing you notice when you walk in the living room.
It's pretty obvious which parts of the couch are sat on the most based on how droopy and saggy the back cushions are. I've always just thought this was just part of getting old (kind of like the wrinkles and sagging skin we develop on our face over the years), but there is a simple fix for this! It's so obvious you may wonder why you had never thought of it before.
Here's How To Do It
It seriously takes less than 5 minutes, and it's the easiest way to give your couch a facelift. I'm not sure if this is true for all couch cushions (I suppose it just depends on the manufacturer) but get ready to have your mind blown.
There should be a zipper under each cushion that will give you access to the "stuffing" inside. Simply unzip it, and use your hands to fluff, fluff, fluff!! Move and manipulate the cushioning around, paying special attention to the saggy areas. It should take less than a minute for each cushion.
Once you are finished, your cushions should look like the day you bought the couch!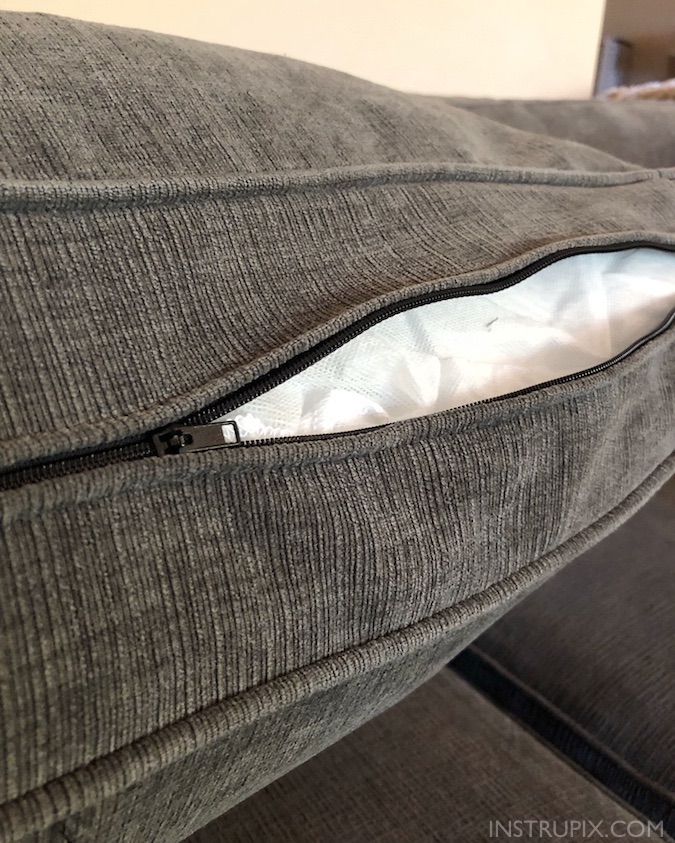 As you can see, it works wonders on my couch. I do this at least once every month to the cushions that get sat on the most to make my couch look its best.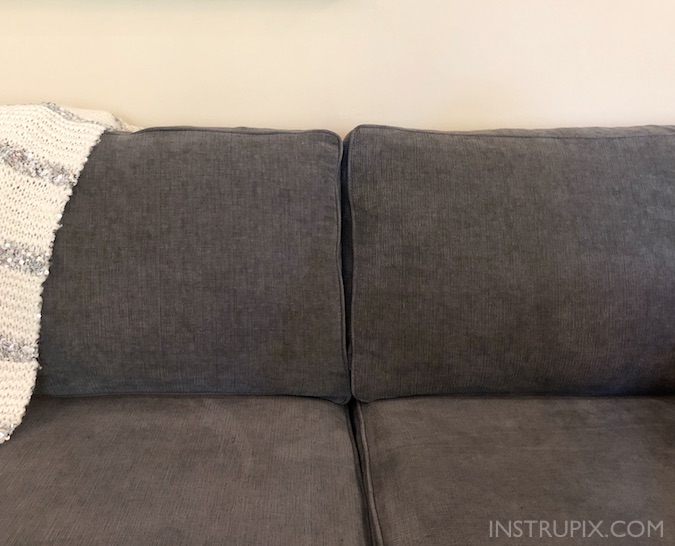 I think the side angle gives you an even better idea of how well this little trick works.

Don't forget to pin for later! I'm sure there is someone who would appreciate this easy life hack. 🙂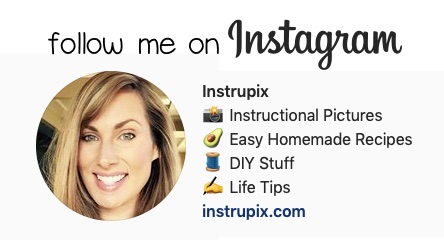 Leave a comment...