This Fun & Easy Dinner is Awesome For Picky Kids
If your family struggles to find dinner ideas that everyone can agree on, this recipe is for you! The kids and adults will be equally pleased. It's not only delicious, it's also cheap and easy to make. You can, of course, customize it to your own liking, but the main ingredients are simple: pasta shells, ground beef, enchilada sauce, cream cheese, and shredded cheese. Bake, eat, and voila! Everyone is full and happy.
This Mexican inspired recipe is also quite unique. Combing taco ingredients with pasta is really fun and tasty. Top them with onion, avocado, sour cream, tomato, jalapeño, or anything else you'd like.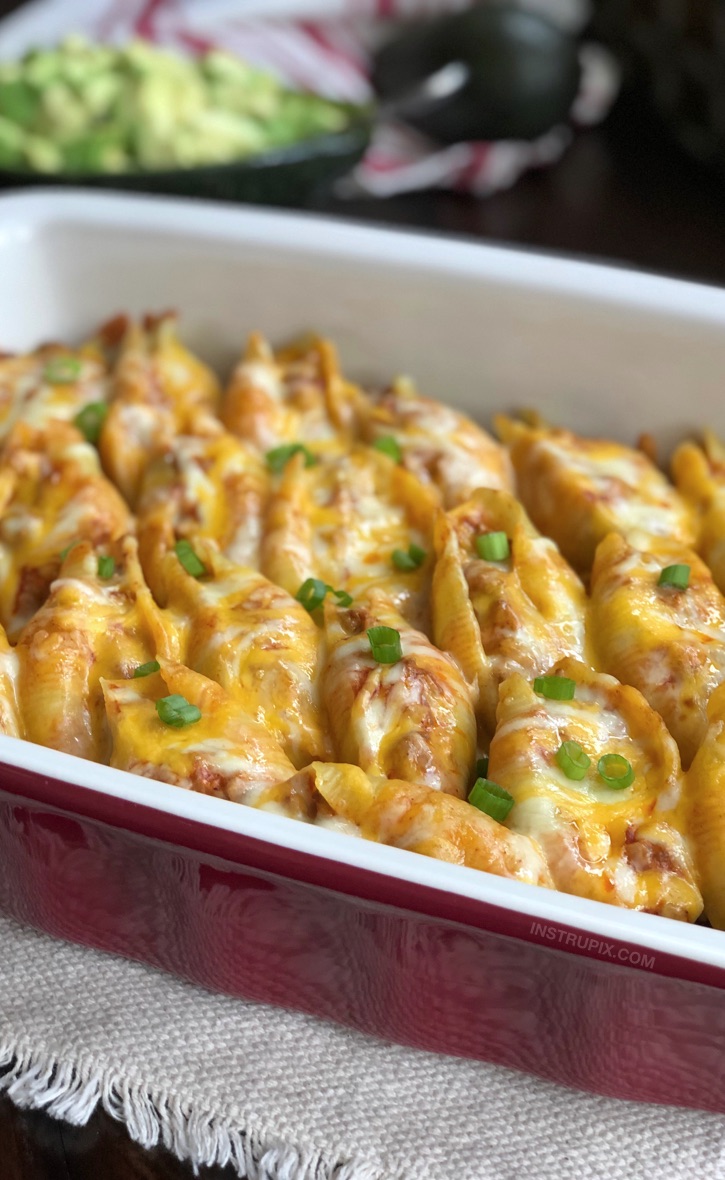 While the pasta shells are cooking, you're going to start off by browning the beef and mixing it with taco seasoning, salsa, and cream cheese. This is going to be the delicious stuffing!
Generously stuff each shell with the cheesy beef mixture.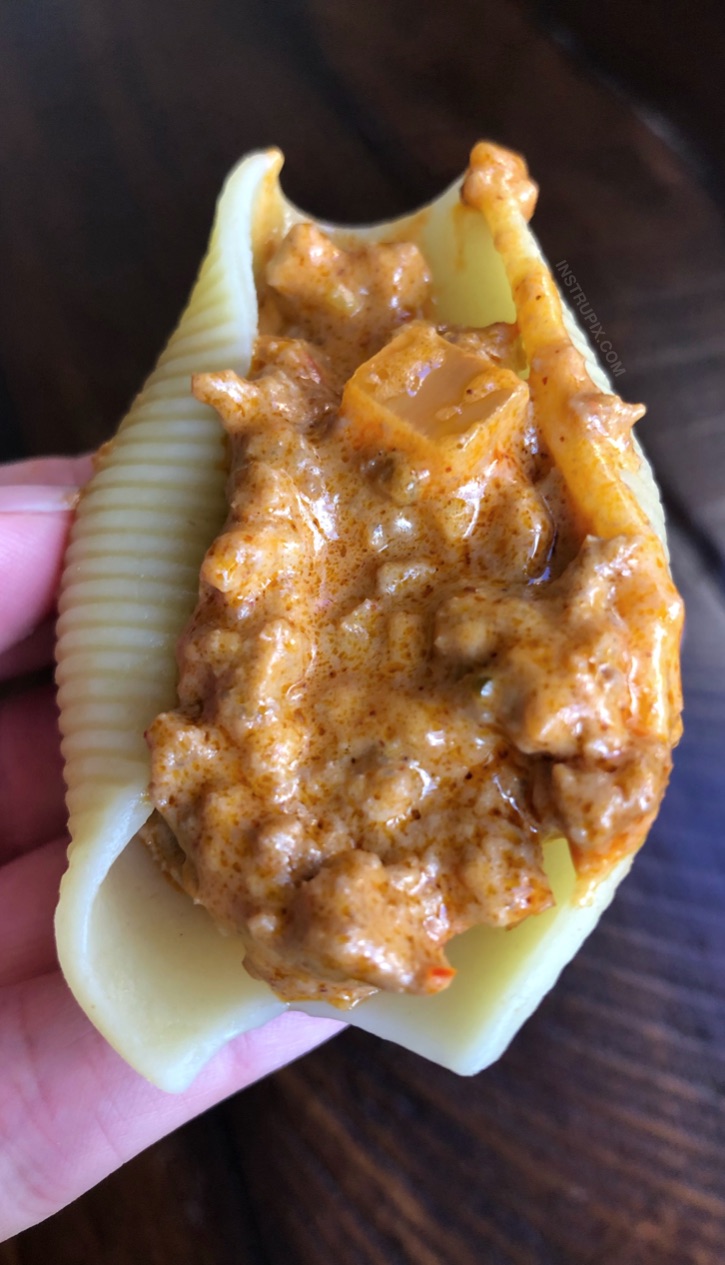 Cover the bottom of a 9×13 baking dish with half of the enchilada sauce, and place the stuffed shells tightly next to each other. Drizzle with remaining sauce.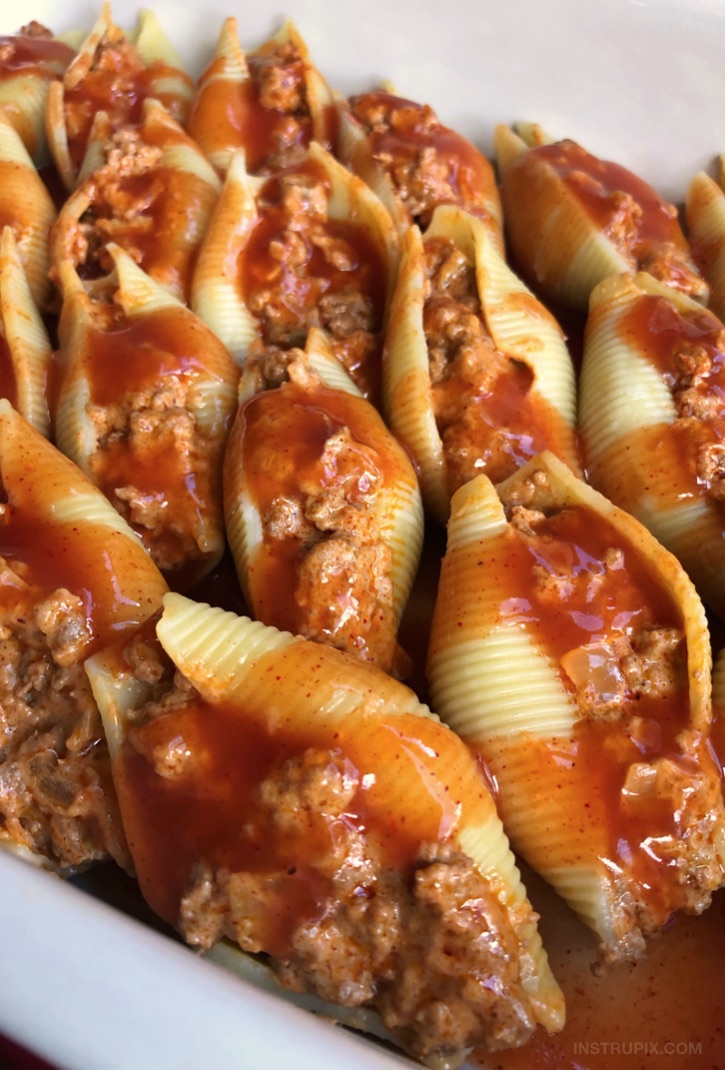 Top with your cheese blend.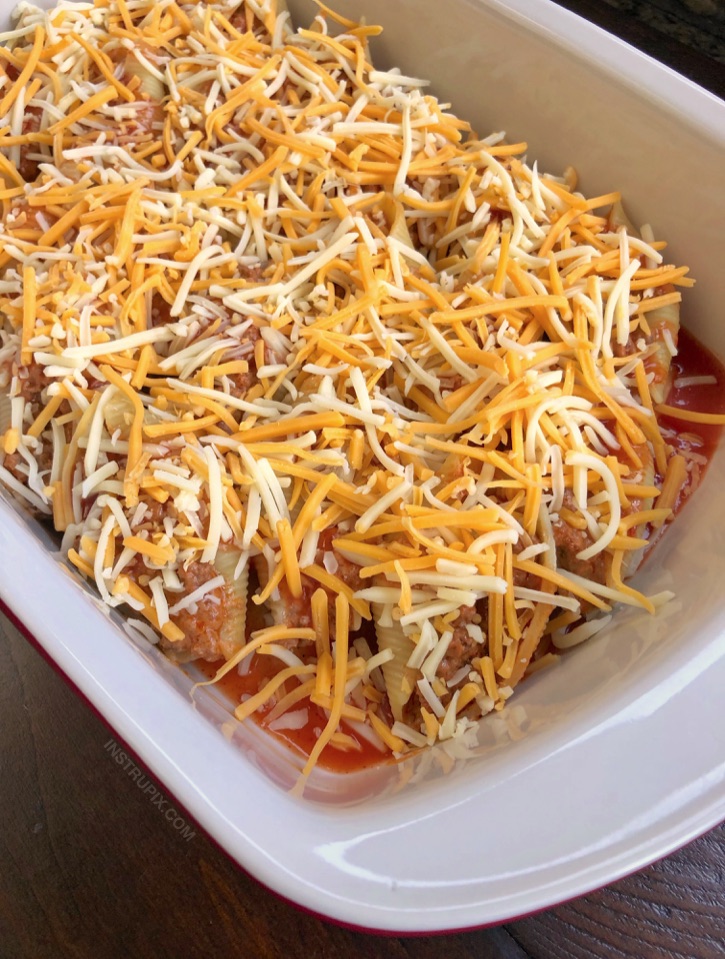 Bake in a 350 degree oven for about 20 minutes.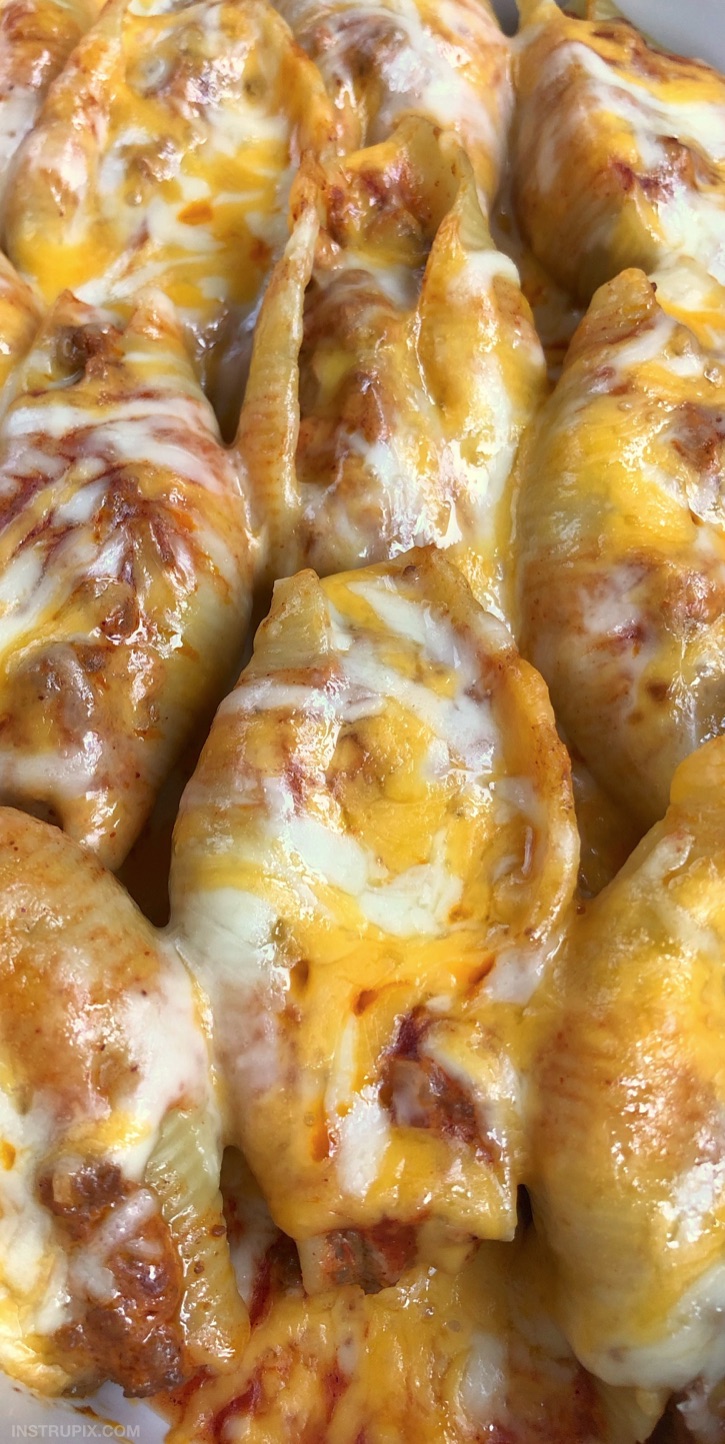 Serve alone or with Spanish rice, veggies, beans, or salad. If you end up with any leftovers, they are just as good the next day! I love it when I get two meals in one.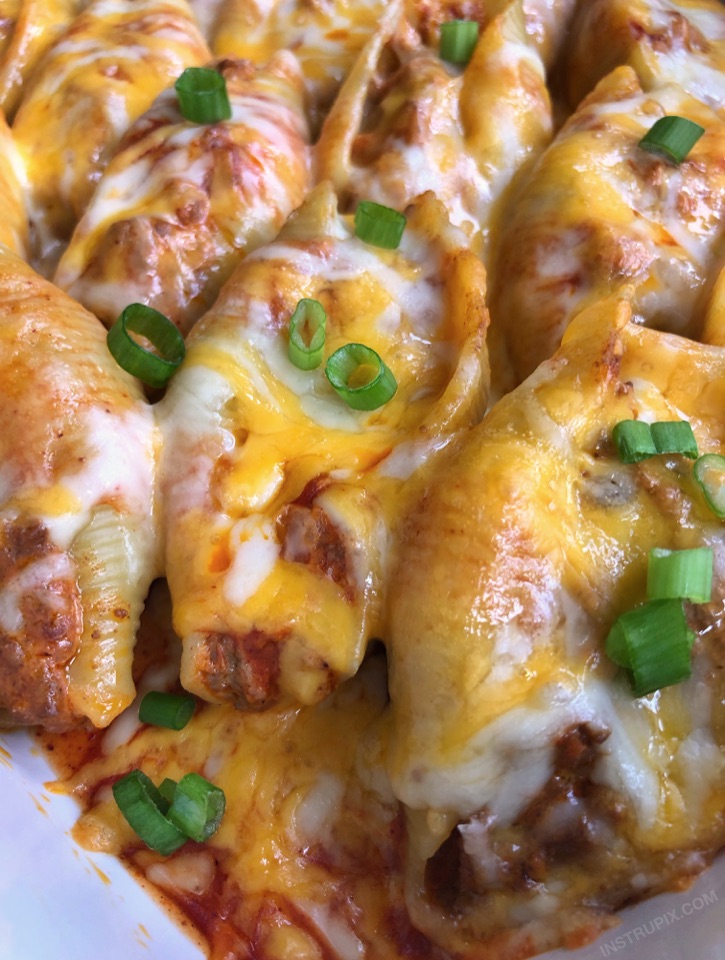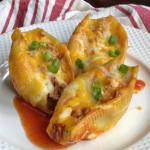 Cheesy Taco Stuffed Pasta Shells
This Mexican inspired main dish is great for picky eaters! Everyone, including the kids, will love this quick and easy dinner recipe. It's made with just a few simple and cheap ingredients: ground beef, cream cheese, salsa, enchilada sauce, pasta shells, and shredded cheese.
Cuisine:
Italian, Mexican
Keyword:
comfort food, dinner, easy meals, family meals, ground beef, pasta, quick
Ingredients
22-24

jumbo pasta shells

(a little more than half a box)

1 lb

ground beef

1

packet

taco seasoning

1

cup

mild salsa

4

ounces

cream cheese

1

(10oz) can

red enchilada sauce

2

cups

Mexican cheese blend

(or cheese of choice)
Instructions
Preheat oven to 350 degrees.

Cook the shells according to the package directions (it's okay if they are a little firm since you will also be baking them). Once cooked, lay them out individually so that they don't stick together.

In a skillet, cook and chop the ground beef until brown; remove any excess grease. Add the salsa and taco seasoning to the beef and combine.

Add the cream cheese to the beef and stir until the cream cheese is thoroughly melted (if you cut the cream cheese into smaller pieces it melts a lot faster).

Pour about half of the enchilada sauce onto the bottom of a greased 9x13 baking dish.

Stuff the shells with the beef mixture and place them into the sauced dish. Once finished, drizzle with the remaining enchilada sauce and top with cheese.

Bake for about 20 minutes. Enjoy!
Recipe Notes
These stuffed shells are fabulous served with Spanish rice and topped with sour cream, tomatoes, avocado, jalapeño, olives and/or green onion.
Make it vegetarian with black beans or refried beans instead of the beef. You could also add corn, rice, or bell peppers.
Because you won't be using the entire box of shells, you could double the recipe and then have plenty for leftover the next day (or freeze it for later).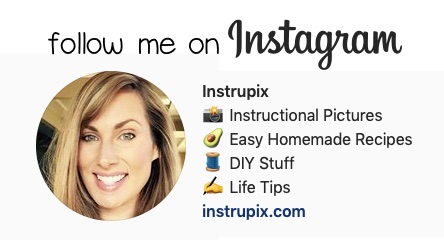 Don't forget to pin and save for later! 🙂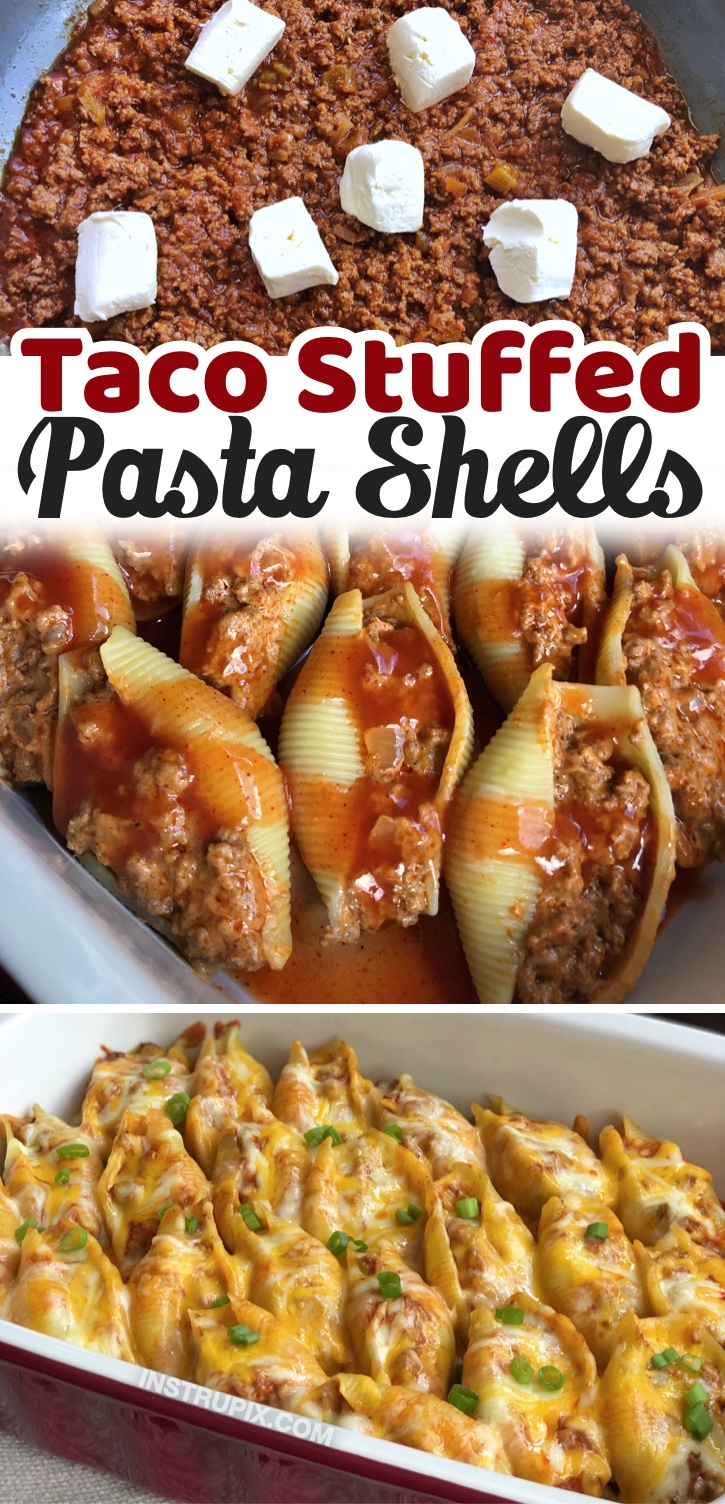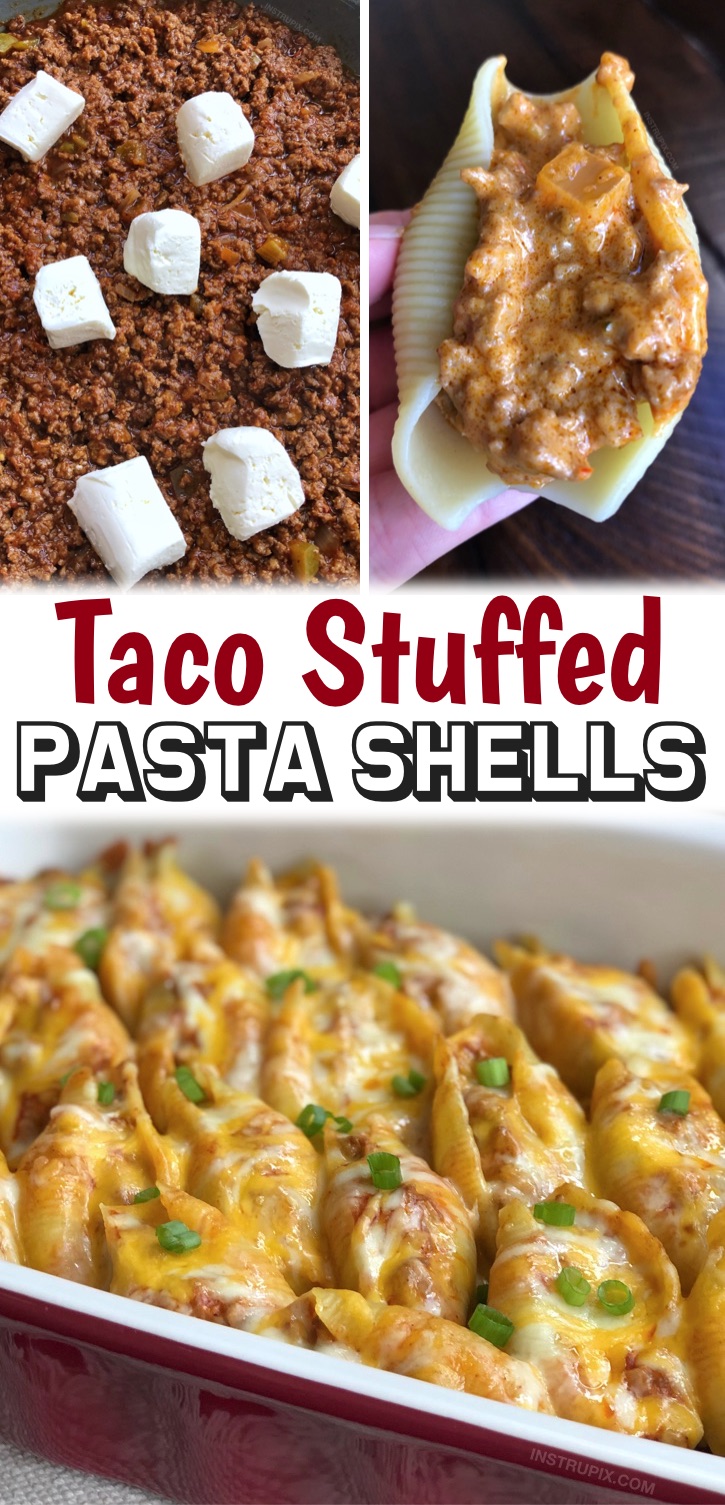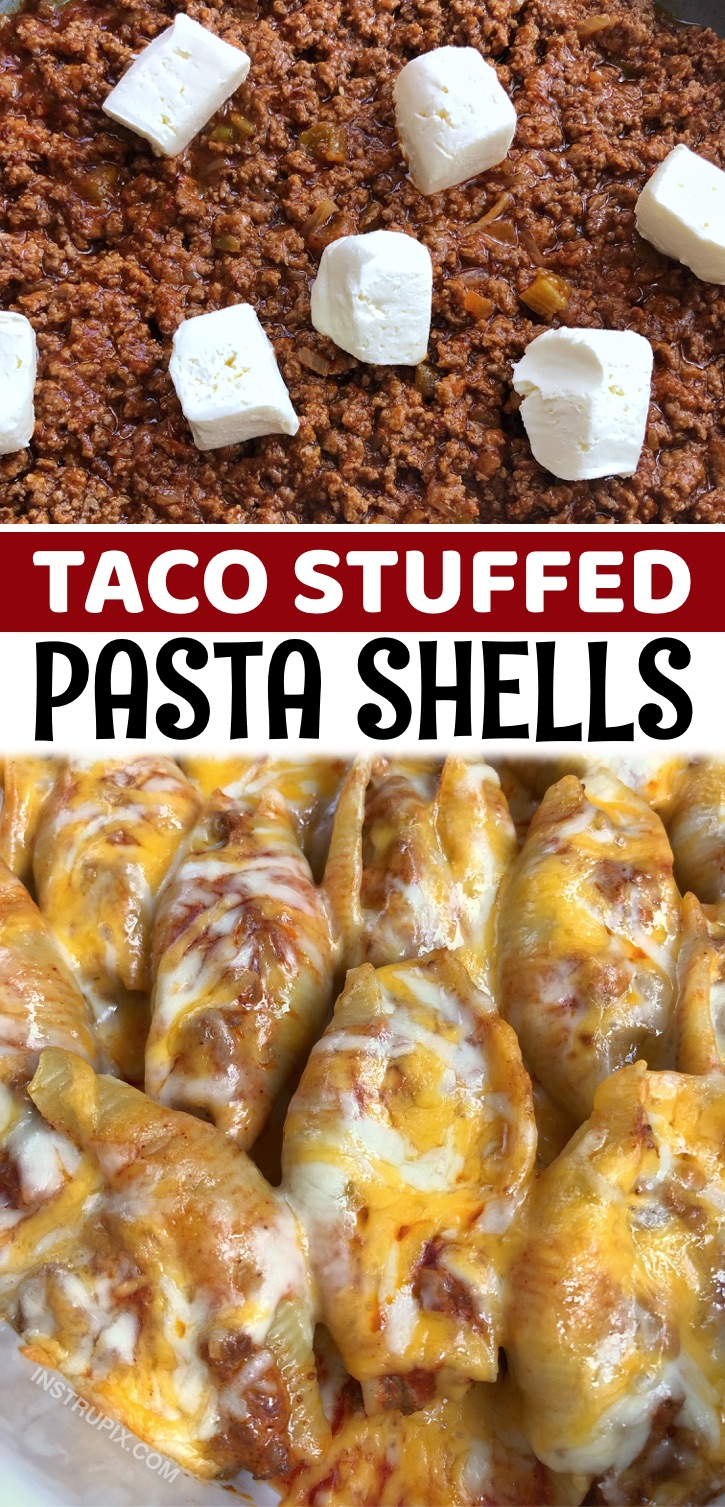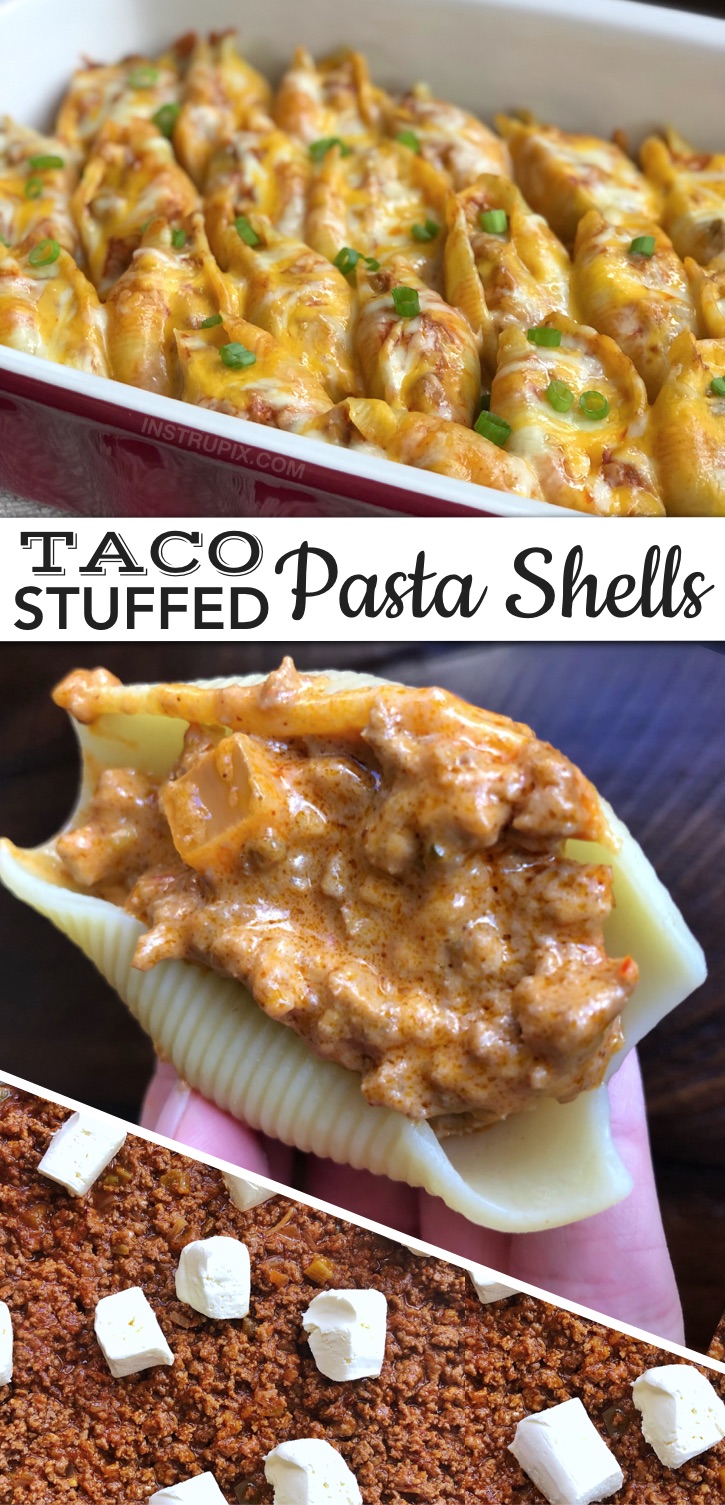 Leave a comment...