I'm a huge fan of easy dessert recipes, and this Peach Cobbler Dump Cake is practically effortless! If you have ever made a dump cake, then you know what I'm talking about. This warm, delicious cake is a wonderful comfort food that the whole family will enjoy.
You simply dump a box of yellow cake mix, 3 cans of sliced peaches and a stick of chopped butter into a baking dish… and, well….. bake! That's it. Top this simple dessert recipe with vanilla ice cream or whipped cream and dig in.
This warm & delicious peach dump cake is a wonderful comfort food that the whole family will enjoy.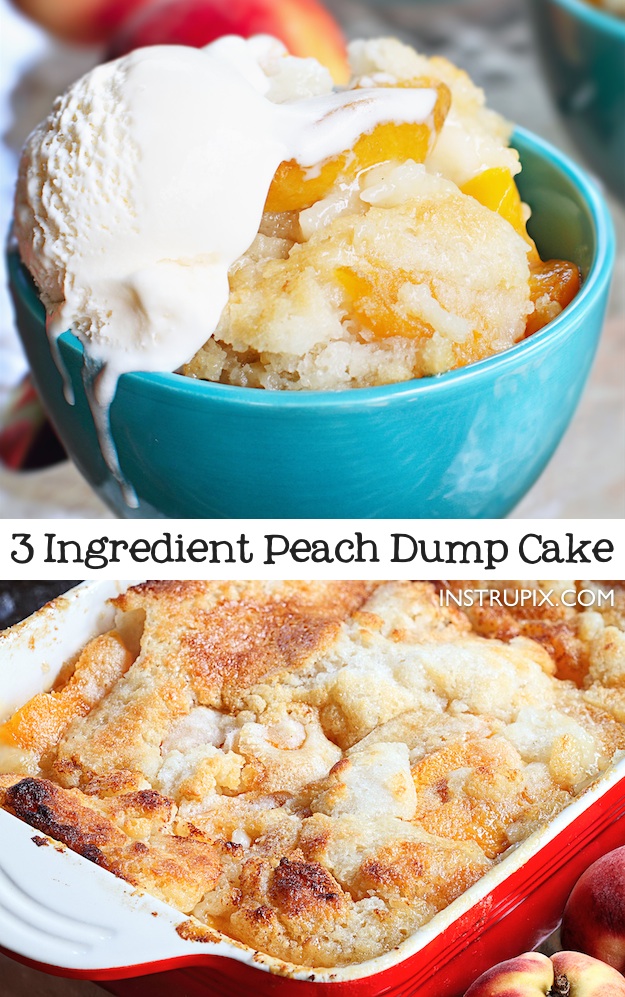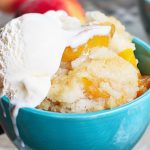 Easy 3 Ingredient Peach Cobbler Dump Cake Recipe
Looking for quick and easy dessert recipe made with just a handful of simple ingredients? This incredible peach cobbler is made with just a box of cake mix, canned peaches and butter!
Ingredients
3 (15 ounce)

cans

sliced peaches in heavy syrup

1

box

yellow cake mix

1/2

cup

butter (1 stick)
Instructions
Preheat your oven to 350 degrees.

Dump 2 cans of the peaches (undrained) in a 13X9 pan, and then drain the 3rd can and only add the peaches.

Evenly top the peaches with the dry yellow cake mix.

Chop 1 stick of butter into small pieces and evenly place them over the top of the cake mix. You can also melt and drizzle the butter, but I find the chopped butter easier to evenly distribute over the cake mix.

Bake at 350 degrees for 45-60 minutes, or until the top is golden brown.

If desired, top with whipped cream or vanilla ice cream. Enjoy!
Recipe Notes
You can quickly cut the peaches in half with a fork before baking to make it easier to eat, especially for the little ones.
To jazz it up a bit, try sprinkling on a little brown sugar and chopped nuts (pecans or walnuts) before baking. The brown sugar is a good option if you're using unsweetened or light syrup peaches.
Also, try drizzling with hot caramel sauce and sea salt after baking!
Don't forget to pin and save for later! 🙂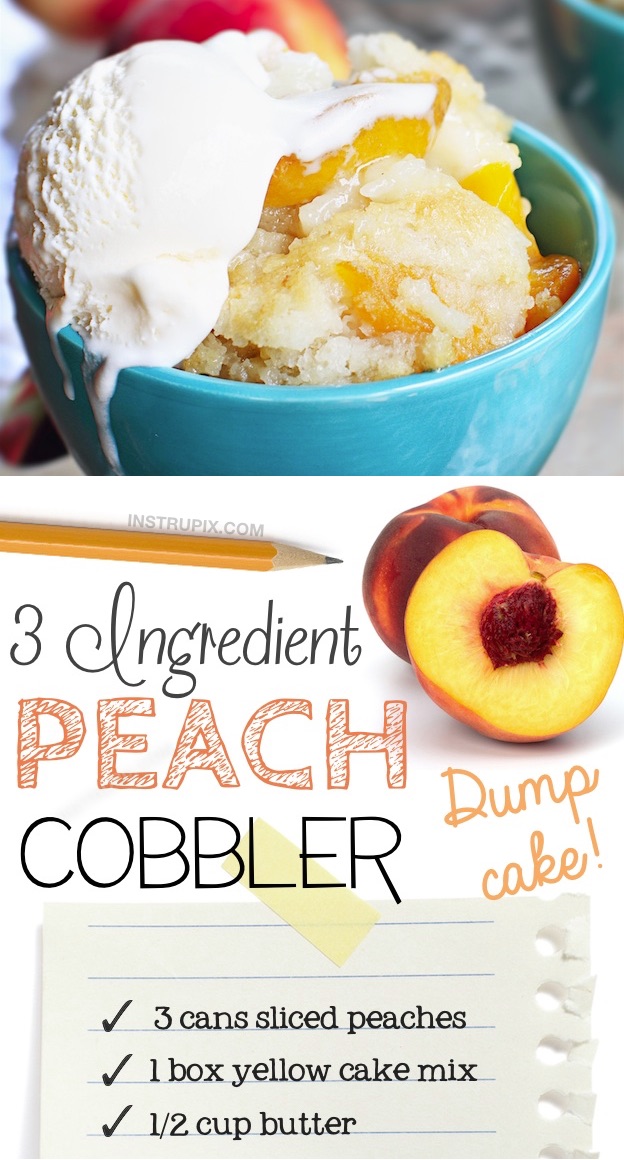 Leave a comment...