If you like candied nuts as much as I do, you are going to absolutely love this easy cinnamon sugar pecan recipe! It's the perfect party appetizer because you don't have to worry about them getting too hot or too cold while sitting out on the counter. I make these every Christmas, and they are the first thing to disappear. I have a hard time not eating them all before the festivities begin.
The perfect party appetizer or snack for any occasion.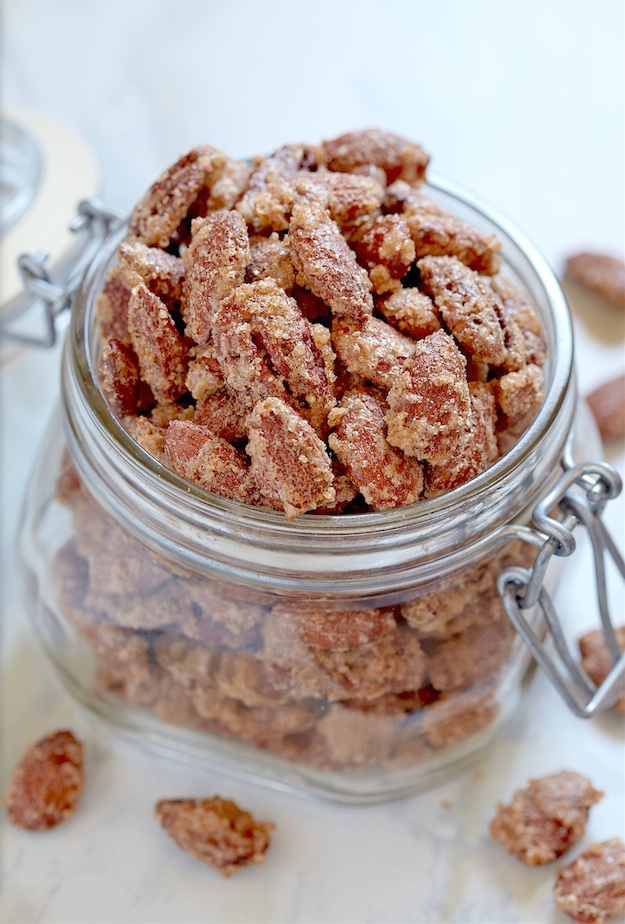 Easy Cinnamon Sugar Pecans
Ingredients
1

pound

pecans (and/or almonds)

1

cup

sugar

1

tbsp

ground cinnamon

2

tsp

vanilla extract

1

egg white

1/2

tsp

salt

(or your preference)

2

tsp

water
Instructions
Preheat oven to 250 degrees.

Line a baking sheet with parchment paper or non-stick foil.

Mix the sugar, cinnamon and salt in a large ziploc bag.

Whisk the egg white, vanilla and water with a fork in a large bowl until frothy.

Add the pecans (or almonds) to the egg white mixture and stir until they are well coated.

Pour the pecans into the ziploc bag, seal and shake until well coated with your cinnamon/sugar mixture.

Spread them out on your prepared baking sheet into a single layer.

Bake for 1 hour, stirring every 15 minutes.

Try not to eat them all in one sitting.
Crunchy, sweet, heaven….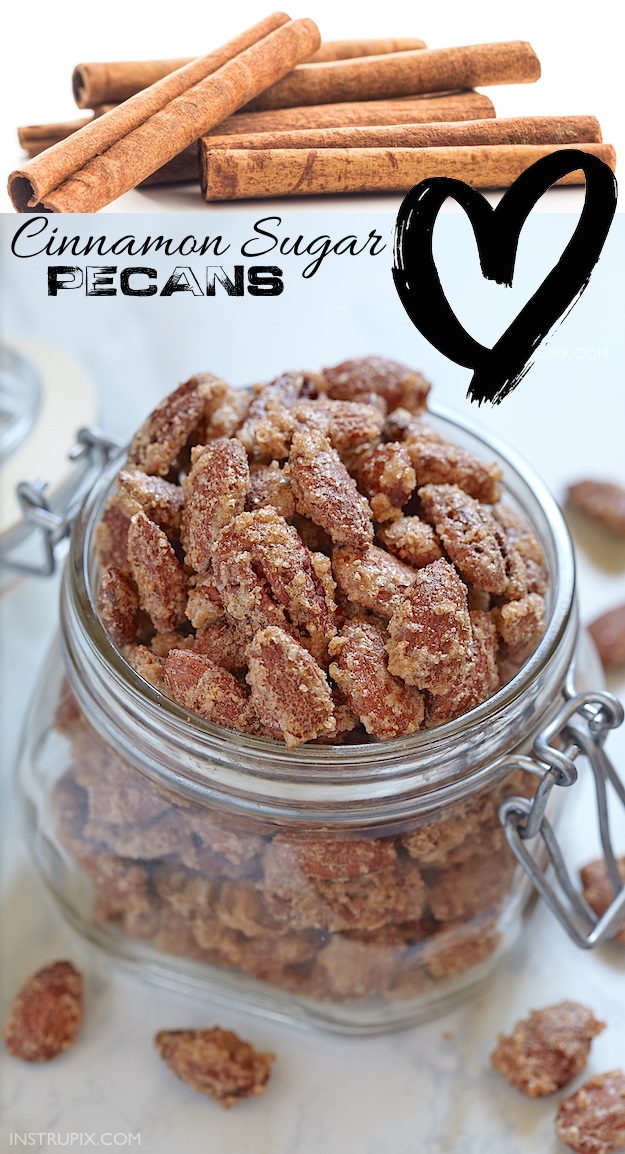 Leave a comment...