If you're looking for a fun and easy appetizer to display for Thanksgiving, this is it! Kids are especially drawn to this "turkey" fruit tray.
My sister, Jennifer, brought this to our Thanksgiving get-together last year, and I couldn't help but snap a few pics of this gorgeous little guy.
We ended up saving the leftover fruit for breakfast the next day, so it worked out perfectly.
I'll bet you could also make this using a combination of different cheeses, meats, nuts, olives and dried fruit! Get creative with it.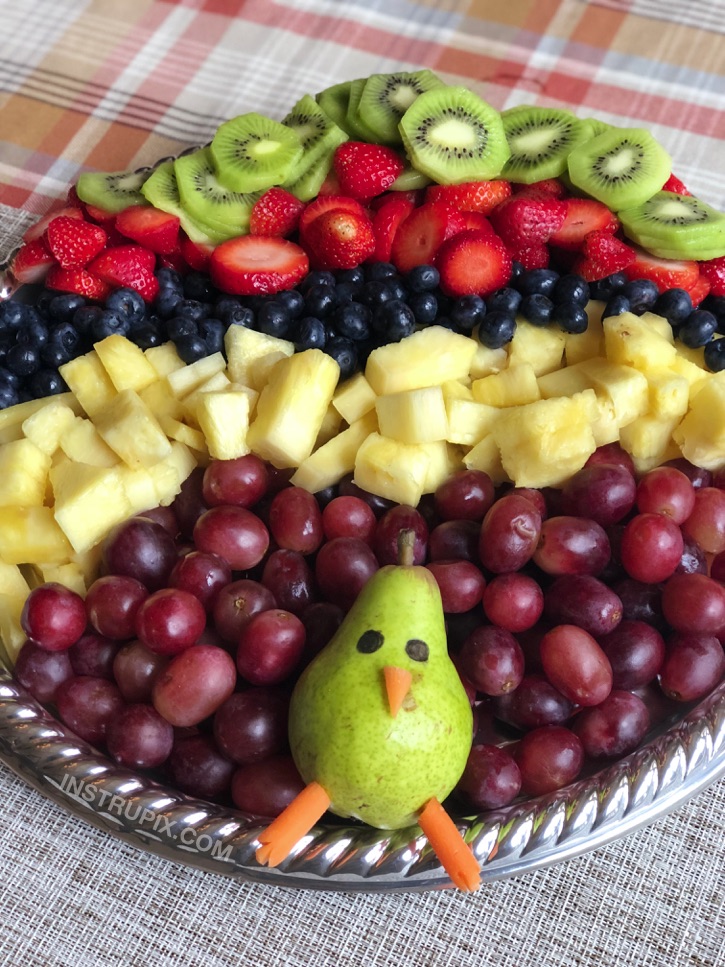 We threw together the pear body last minute using carrots and a black food marker, but I've also seen this done with cheese and candy eyeballs.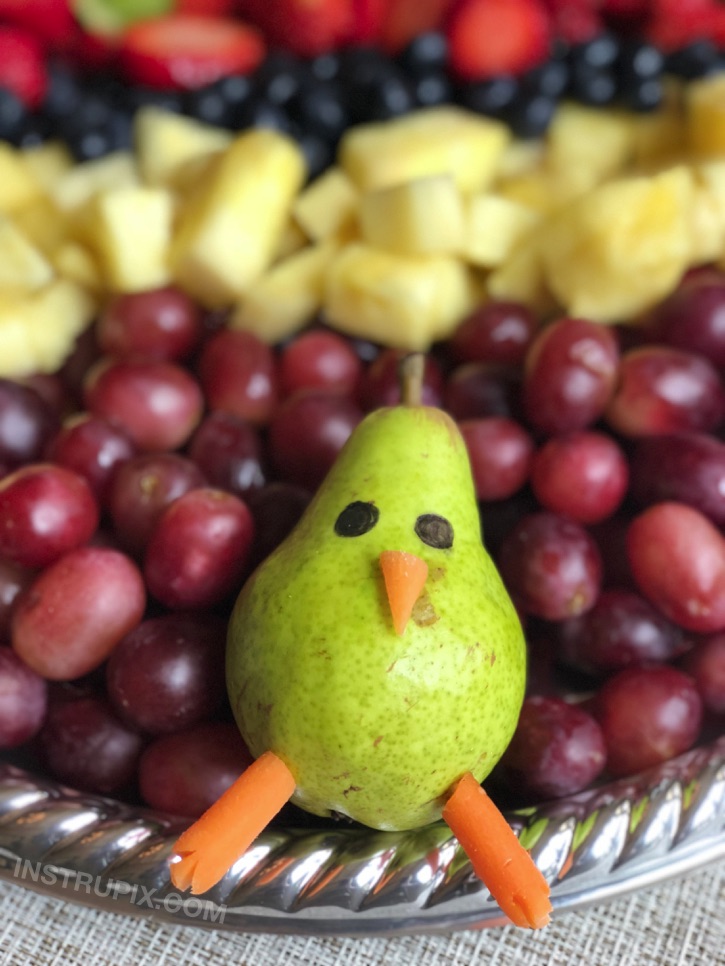 Any type of fruit works beautifully, as long as it doesn't brown like bananas.

HOW TO MAKE A "TURKEY" FRUIT TRAY:
Although the pictures are pretty self explanatory, here are some helpful tips:
Use fruit that doesn't spoil or brown easily like red grapes, green grapes, strawberries, kiwi, pineapple, blueberries, raspberries and oranges. The brighter, the better!
We used carved up mini carrots to create the legs and nose on the pear (we used toothpicks to keep them in place), but you could also use cheddar cheese.
I believe we used a black food marker for the eyes, but candy eyes are even better! You could also use mini chocolate chips.
You will need a pretty large platter for the best results. I happened to have a round disposable party platter that I bought for a few bucks from Party City the year before.
Get creative and add anything else you would like to the platter. Cheese cubes would go well with the fruit.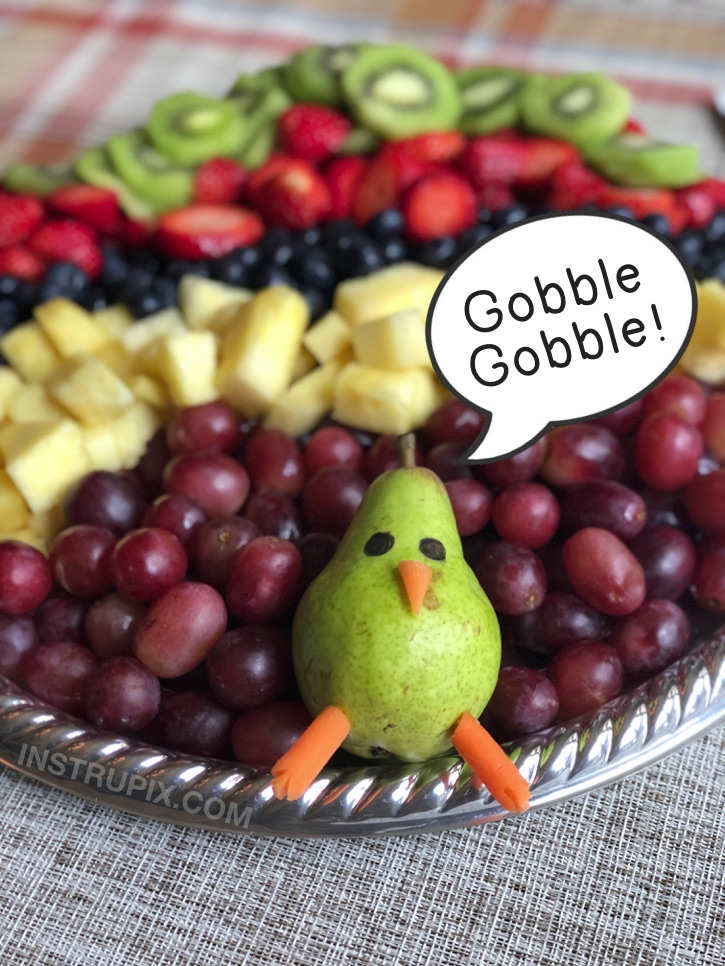 Don't forget to pin and save for later! 🙂

Leave a comment...