This easy, healthy snack idea only requires 2 ingredients, and the entire family will love them! Even my kids chow down on these. There's just something about turning a juicy apple into crispy little chips that is so satisfying. You can use any type of apples that you would like, but I prefer gala, fuji or honey crisp.
…the entire family will love them!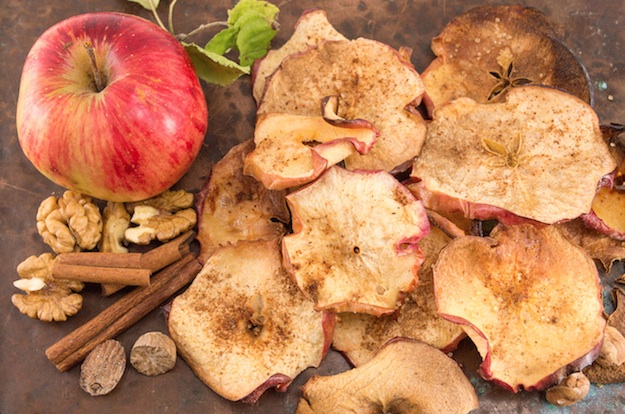 I recommend a mandolin slicer to make the chips as thin and crispy as possible. Cutting them by hand isn't my favorite challenge.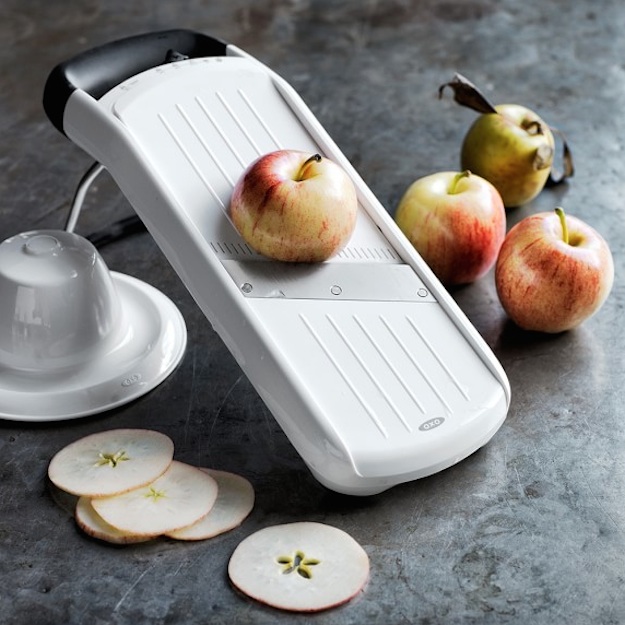 When I say sprinkle them evenly with cinnamon, I mean just dump a bunch on there however you would like.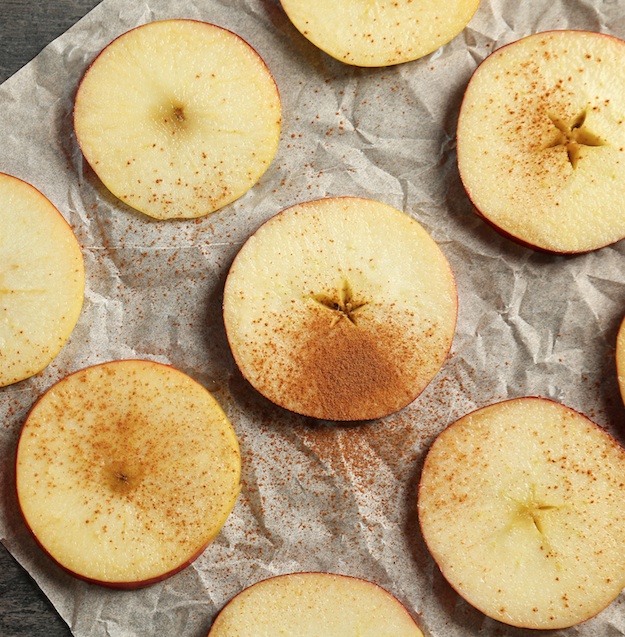 Homemade Oven Baked Cinnamon Apple Chips
Ingredients
2

Apples (thinly sliced)

1

tbsp

Cinnamon
Instructions
Preheat your oven to 200 degrees.

Line 2 baking sheets with parchment paper.

Thinly slice your apples using a mandolin slicer (or by hand if you are up for the challenge). Toss out any unwanted seeds or apple pieces.

Lay them flat on lined baking sheets, and evenly sprinkle with cinnamon.


Bake at 200 degrees for approximately 2 hours.

Loosen the apples from the parchment paper with a spatula so that they will get nice and crispy. Enjoy!
My favorite guilt-free snack…

Leave a comment...