Nothing says comfort food like a Red Lobster cheddar bay biscuit. It's been a while since I've been there, but I'm usually so full on those delicious biscuits by the time dinner comes, I can't eat another bite… they are irresistible! I'm actually drooling right now just thinking about them.
I got thinking the other day, there are so many cake and muffin recipes in a mug, what about biscuits or bread?? It's the same concept. But not just any bread, I was craving something buttery and cheesy…. like a cheddar biscuit! So I started experimenting, and this is what I came up with. I had at least 8 failed attempts, but eventually got it just right (well, so I think).
Keep in mind, anytime you cook something in the microwave it's not going to have the same texture the oven can create, but I'm willing to sacrifice some of that for the convenience of the microwave.
If you feel that there is something missing in life, it's almost always a biscuit.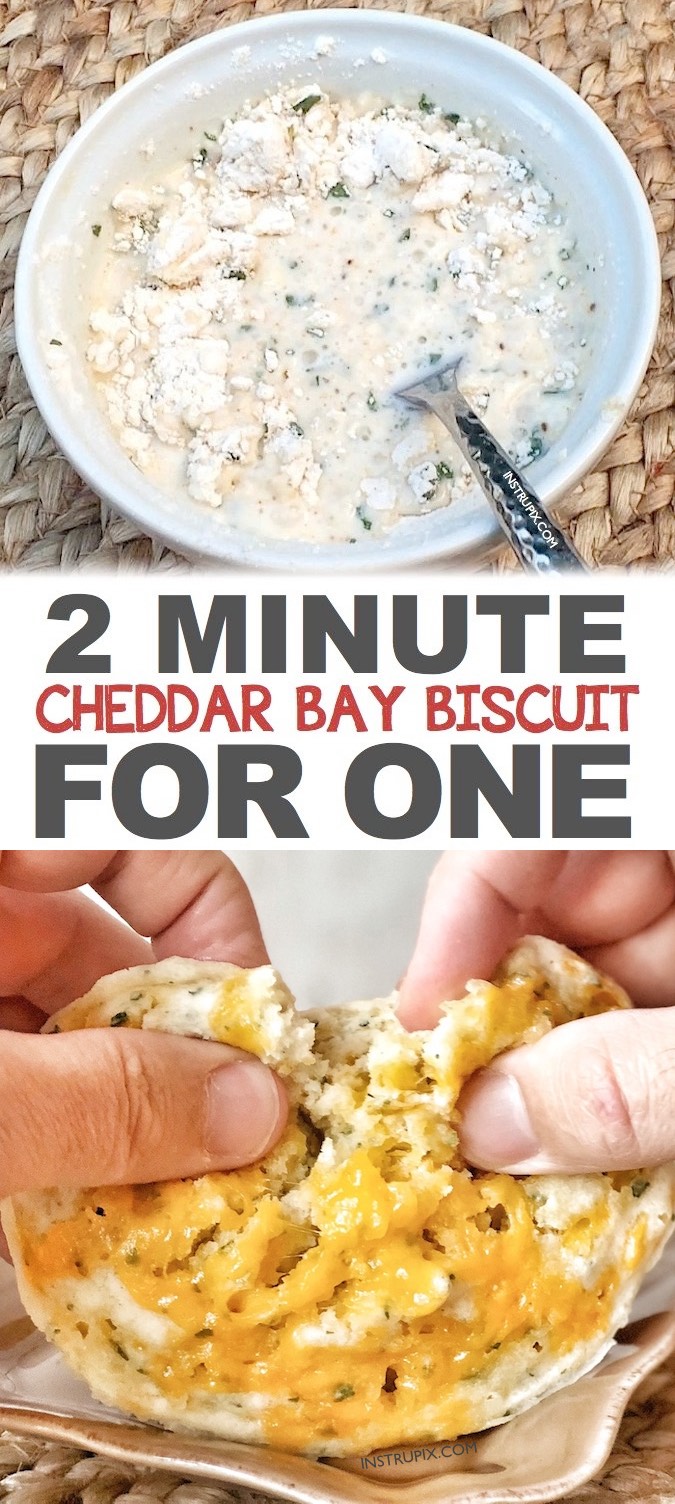 Calories don't count on the weekend.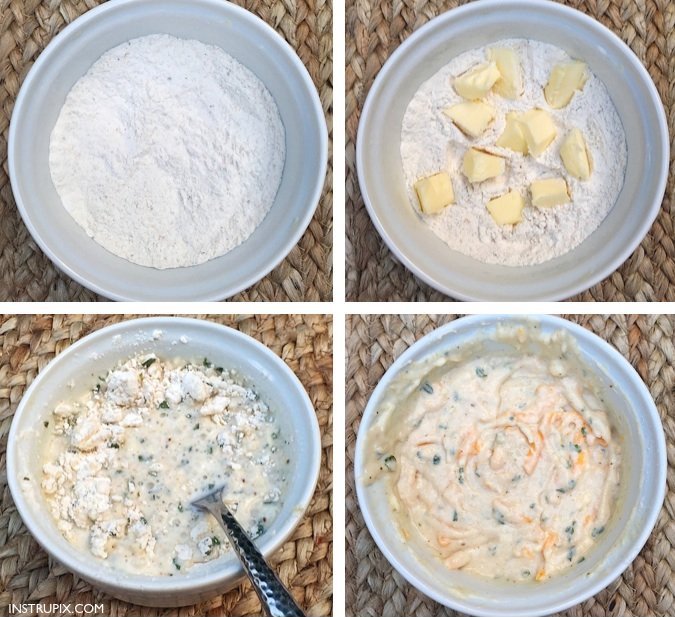 You can't be sad when you're eating a biscuit.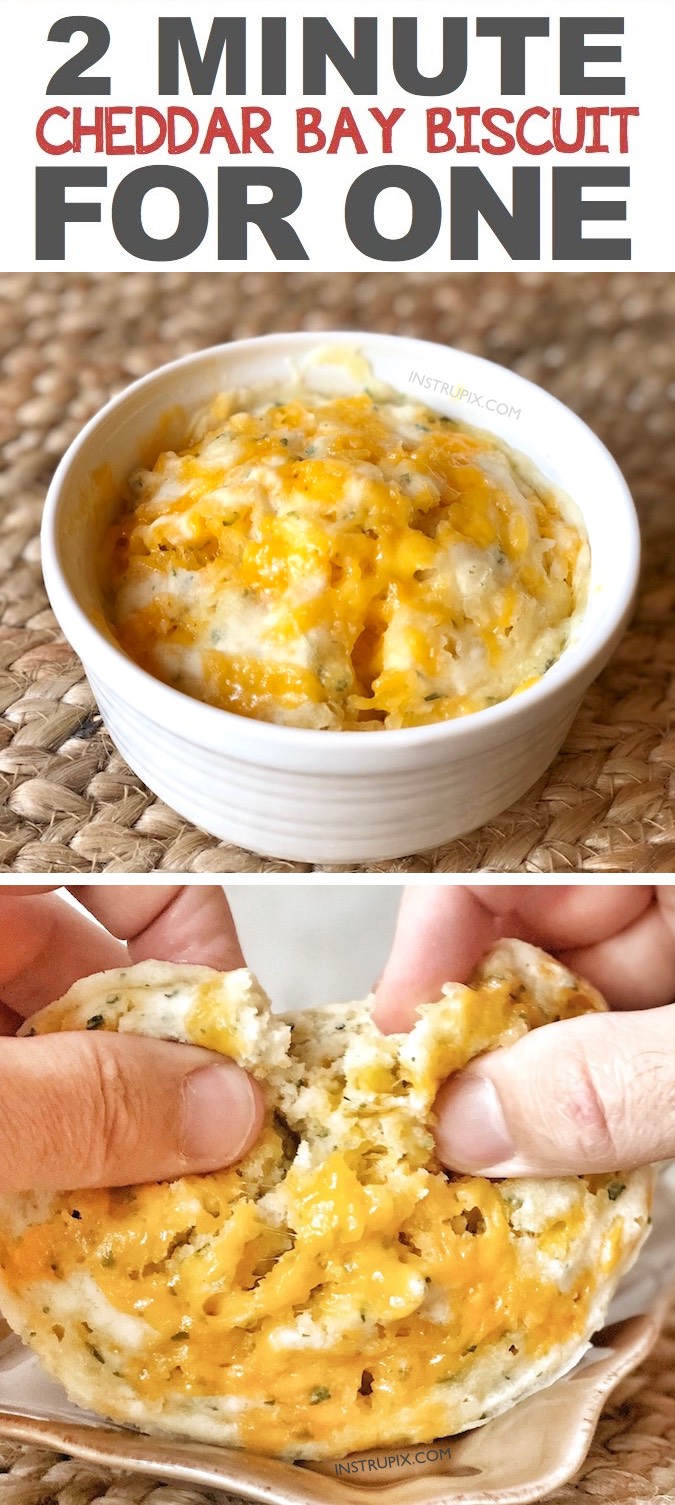 This easy, super delish, cheesy biscuit just slides out of the dish (no greasing required)! It makes a pretty large biscuit, but I've never had a problem eating the entire thing.
I've never tried baking this in the oven (or a toaster oven), but I'll bet that would work even better. I'm guessing 350 degrees for at least 15 minutes or longer, but I'd spray your dish down with cooking spray or grease it with butter before hand.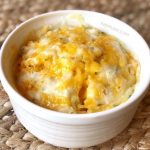 Easy Microwave Cheddar Biscuit In A Mug Recipe (like Red Lobster!)
The easiest comfort food you will ever make. If you like Red Lobster's cheddar bay biscuits as much as I do, but you're super lazy and don't want to bother turning your oven on, then you've got to try this easy microwave biscuit for one!
Keyword:
banana bread, biscuits, cheddar bay, microwave, red lobster
Ingredients
5

tbsp

all purpose flour

1/2

tsp

baking powder

1

tbsp

cold butter

4

tbsp

milk

(I use 2%)

1/2

tsp

parsley flakes

1/4

tsp

garlic salt

(double if you don't have Old Bay seasoning on hand)

1/4

tsp

old bay seasoning

(very small tsp)

3-4

tbsp

grated cheddar cheese
Instructions
In a small mug or bowl, mix together the flour, baking powder, parsley, garlic salt, and old bay seasoning.

Next, chop the butter into small pieces and mash it into the flour mixture with a fork. This will make the flour look crumbly.

Once the butter is mixed in well, add the milk and stir until a batter forms.

Gently mix in the grated cheddar cheese. Add a few extra pieces to the top of the batter if you'd like.

Microwave for up to 2 minutes. My microwave is 1200 watts and cooks this perfectly in 1:40 seconds. Start with less time, and cook for longer if needed.
Recipe Notes
Feel free to season to your own liking, and if you don't have Old Bay seasoning on hand, this microwave biscuit is just as good with a little extra garlic salt in it's place. You can also add black pepper, cayenne or herbs to suite your taste.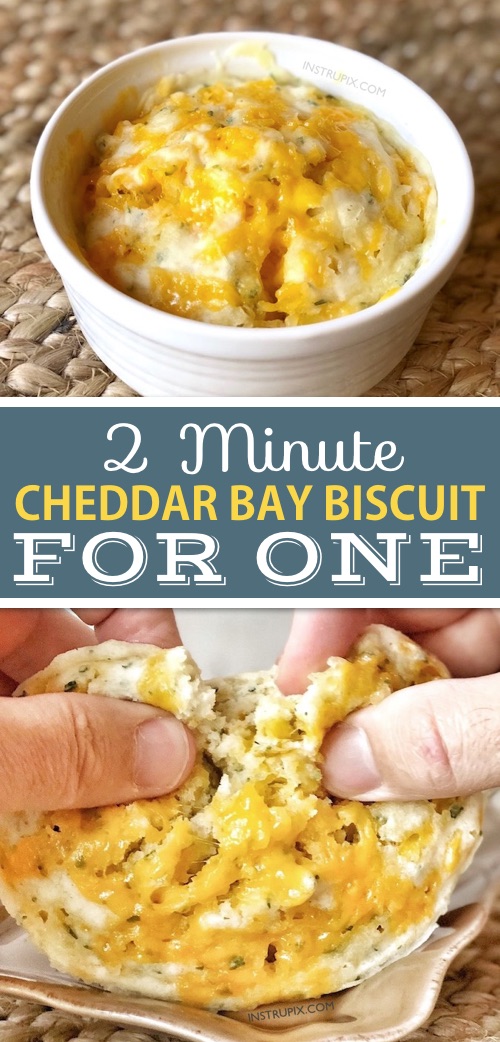 Leave a comment...