These super easy homemade buttermilk biscuits are made with just 3 simple ingredients. And, trust me, that's all you need. They are so flaky and delicious, you won't be able to eat just one (I've never been able to). They should definitely be a staple biscuit recipe in every kitchen.
You'll never want to buy the store-bought biscuits again. This recipe has incredible flaky layers!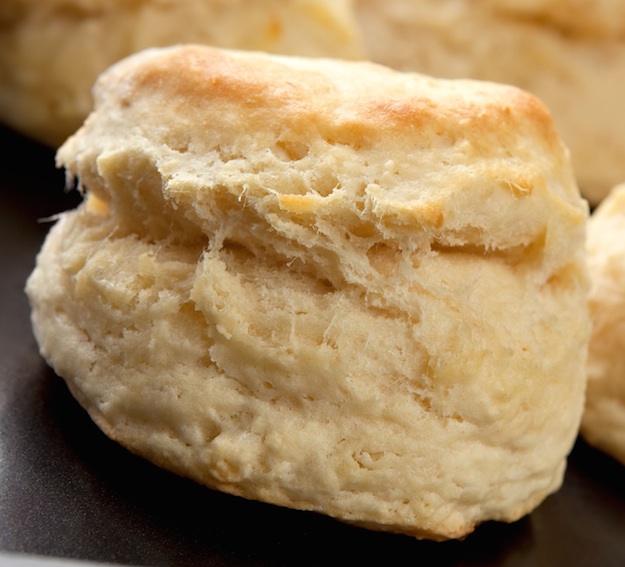 Nothing says comfort food like a warm, buttery, homemade biscuit. This delicious recipe is perfect for breakfast, lunch, dinner or any time of the day!
Watch The Video
This video from Southern Living shows you how to get those delicious, flaky layers. The folding process can be confusing without actually seeing it being done. Try to watch it without drooling.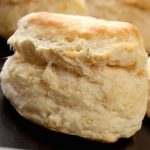 The BEST 3 Ingredient Buttermilk Biscuits
Looking for quick and easy biscuit recipes? These flaky biscuits are made with just 3 simple ingredients and your entire family will love them. Serve them with breakfast, lunch or dinner!
Ingredients
2 1/2

cups

self-rising flour

(Whitelily brand is best)

1

stick

frozen butter

(plus 2 tbsp melted for brushing)

1

cup

cold buttermilk
Instructions
Preheat oven to 475 degrees. Line a baking sheet with parchment paper.

Grate the frozen butter using a cheese grater, and then toss it together with the flour in a medium bowl. Place the butter and flour mixture in the freezer for 10 minutes to chill.

Make a small well in the middle of the flour for the buttermilk, and stir about 15 times to make a sticky dough.

Place the dough on a floured surface, and lightly sprinkle flour over the dough. Using a floured rolling pin, roll the dough out until it's about 3/4 inch thick. Then, fold the dough in half and roll again. Continue folding and rolling the dough 5-6 times (this helps the biscuits get lots of flaky layers).

Next, roll the dough to about a 1/2 inch thickness, and cut with a 2.5 inch floured round cutter (or simply cut into squares if that's easier).

Place the rounds on your lined baking sheet and bake at 475 degrees for approximately 15 minutes (or until lightly browned). Brush with melted butter. Enjoy!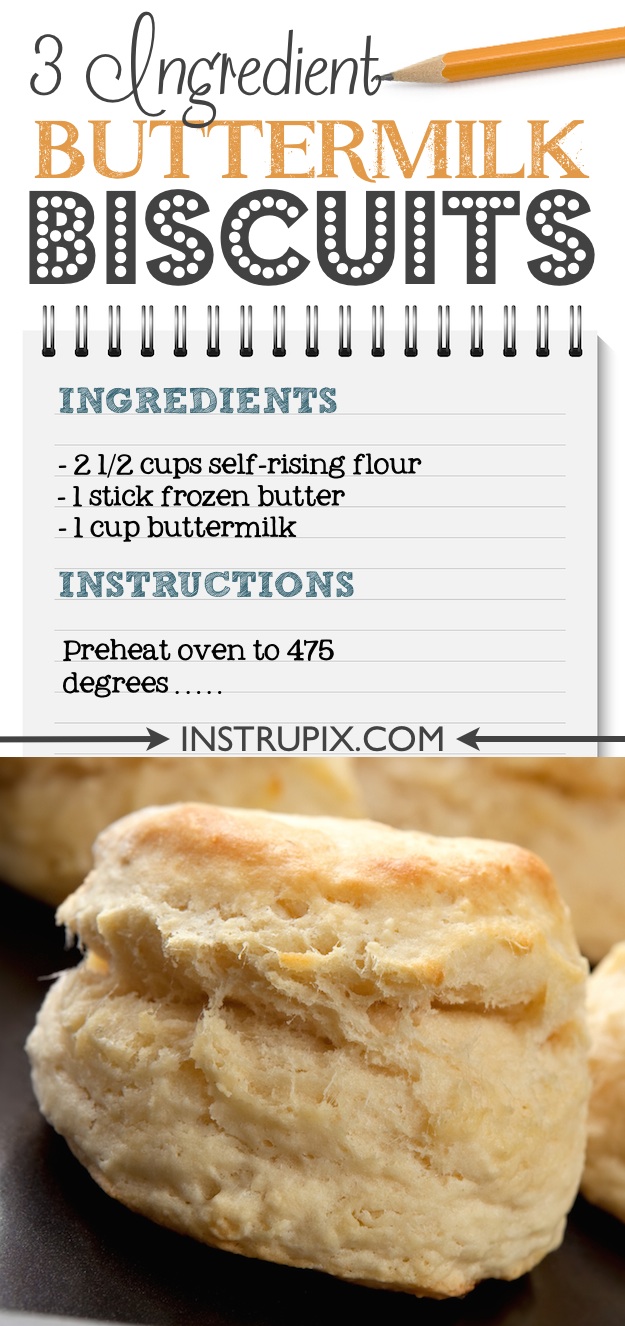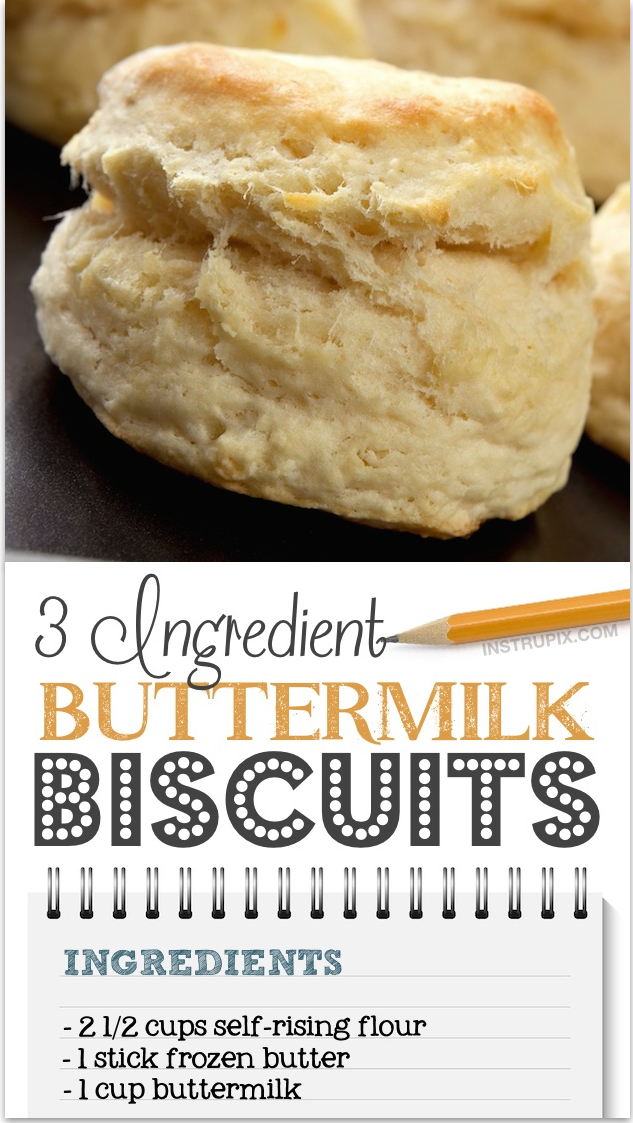 Leave a comment...