Quick & Easy Snack Ideas For Toddlers, Kids & Crazy Adults Like Myself
If you're looking for super easy and fun snack or breakfast ideas, these unique recipes are perfect for toddlers, kids, teenagers and picky eaters of all ages.
You know, even though kids are super annoying, they're also kinda cute. I'm pretty sure I secretly live through my children sometimes, making excuses to create fun snacks and act like a child. I'm not sure why nobody takes me seriously, but I do love playing with my food. And, if you're creative enough, kids will eat just about anything when you make it fun and exciting, even healthy food!
Here is a list of some of my favorite quick snacks and simple recipes to make. Most of them are made with just a few cheap and basic ingredients that you probably already have at home.
---
1. Silly Animal Toast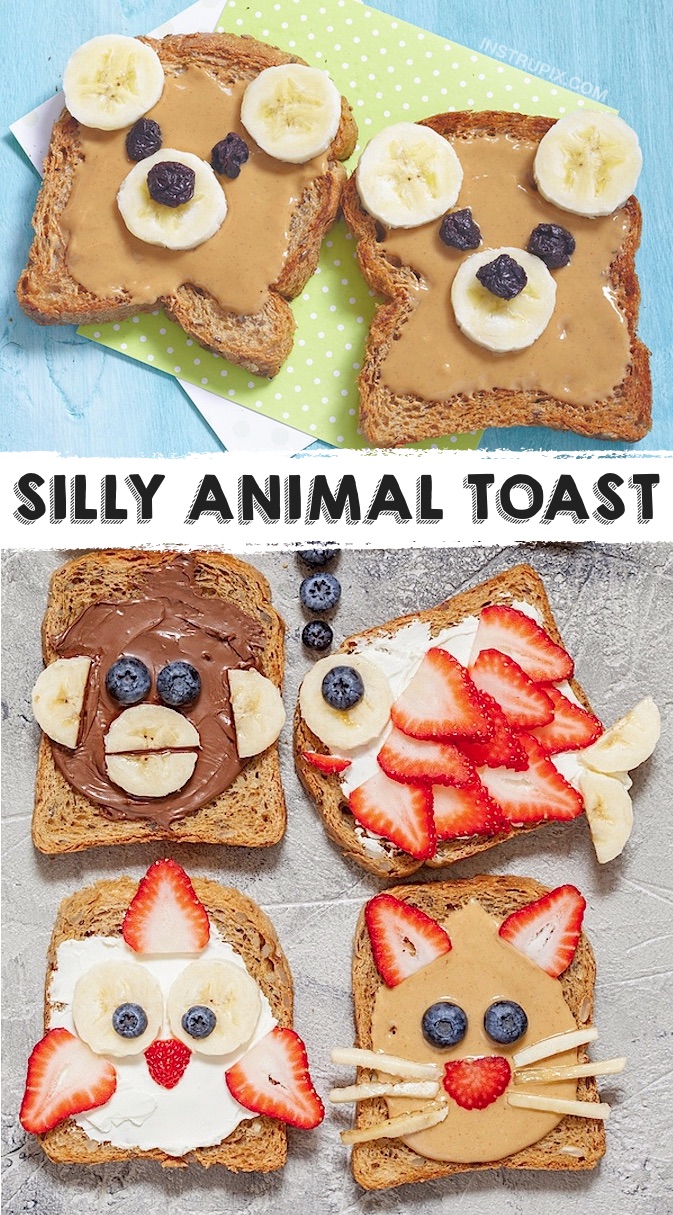 This breakfast or snack idea just requires a spread like peanut butter, almond butter, Nutella or cream cheese. Then you simply top it with fruit and raisins to make fun and creative animal faces. This adorable animal toast is also healthy and cheap to make with simple ingredients.
I don't care if you have kids or not, everyone should eat cute animal faces on toast. Who doesn't want to eat a teddy bear or monkey for breakfast? I do! With a mimosa because I'm an adult.
You can also try these cute animal faces on pancakes, oatmeal and rice cakes.
The cutest breakfast and snack you'll ever make! Toddlers and kids love this super fun and creative food idea, in fact, they can even assemble the animal faces themselves with a little help.
Ham, cheese and olives are also fantastic ideas on buttered toast to resemble eating your pet your favorite little furry friend.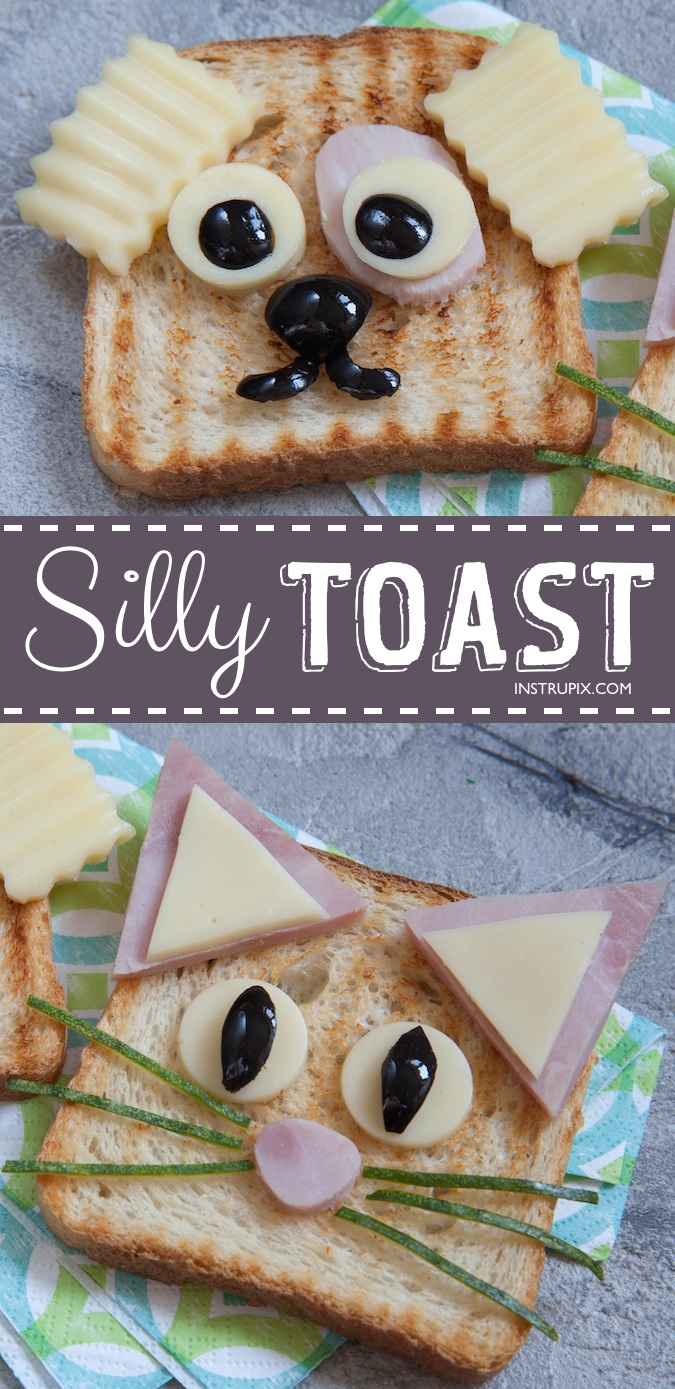 Try this on avocado toast! 🙂
2. Apple Slice Cookies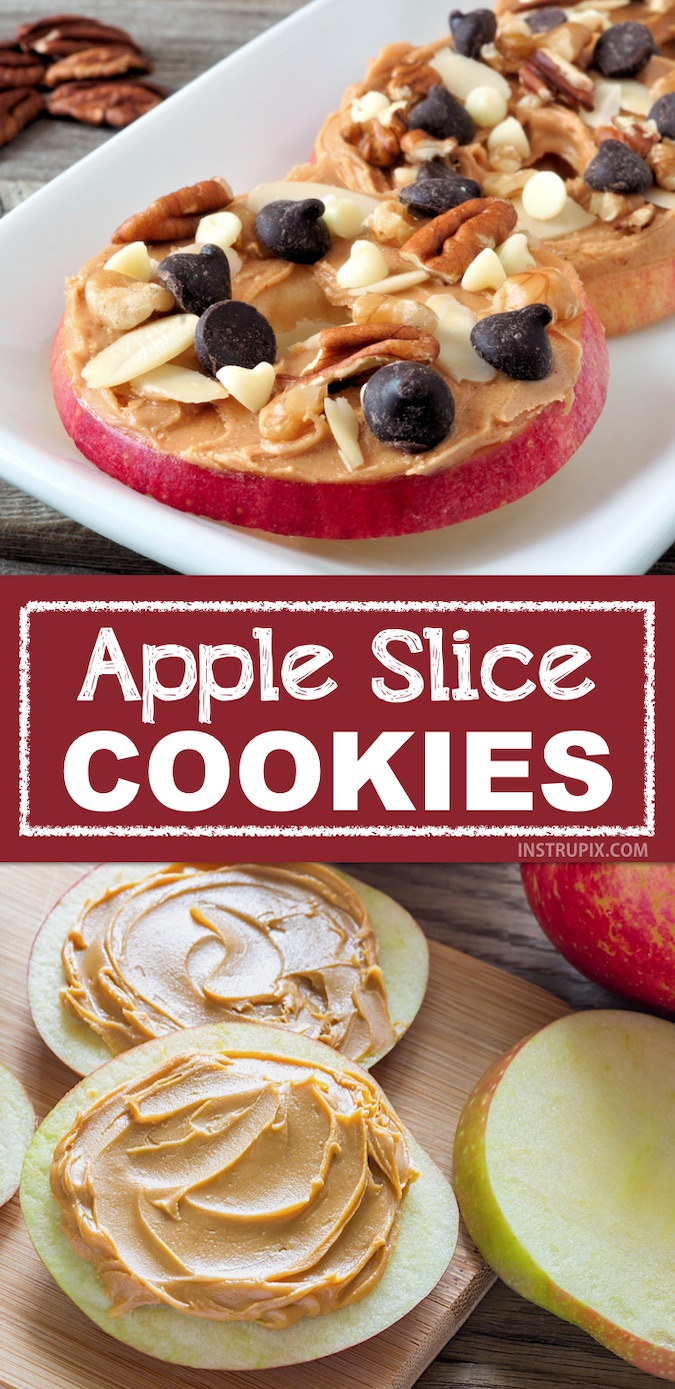 The healthiest cookie on the planet! Simply top apple slices with peanut butter (or any nut butter), and then sprinkle with the toppings of your choice. Just call them "cookies" and your kids will happily devour them.
Top with small treats: raisins, chocolate chips, nuts, oats, cinnamon, honey, coconut flakes, teddy grahams, toffee bits, sprinkles and more!
3. No-Bake Energy Bites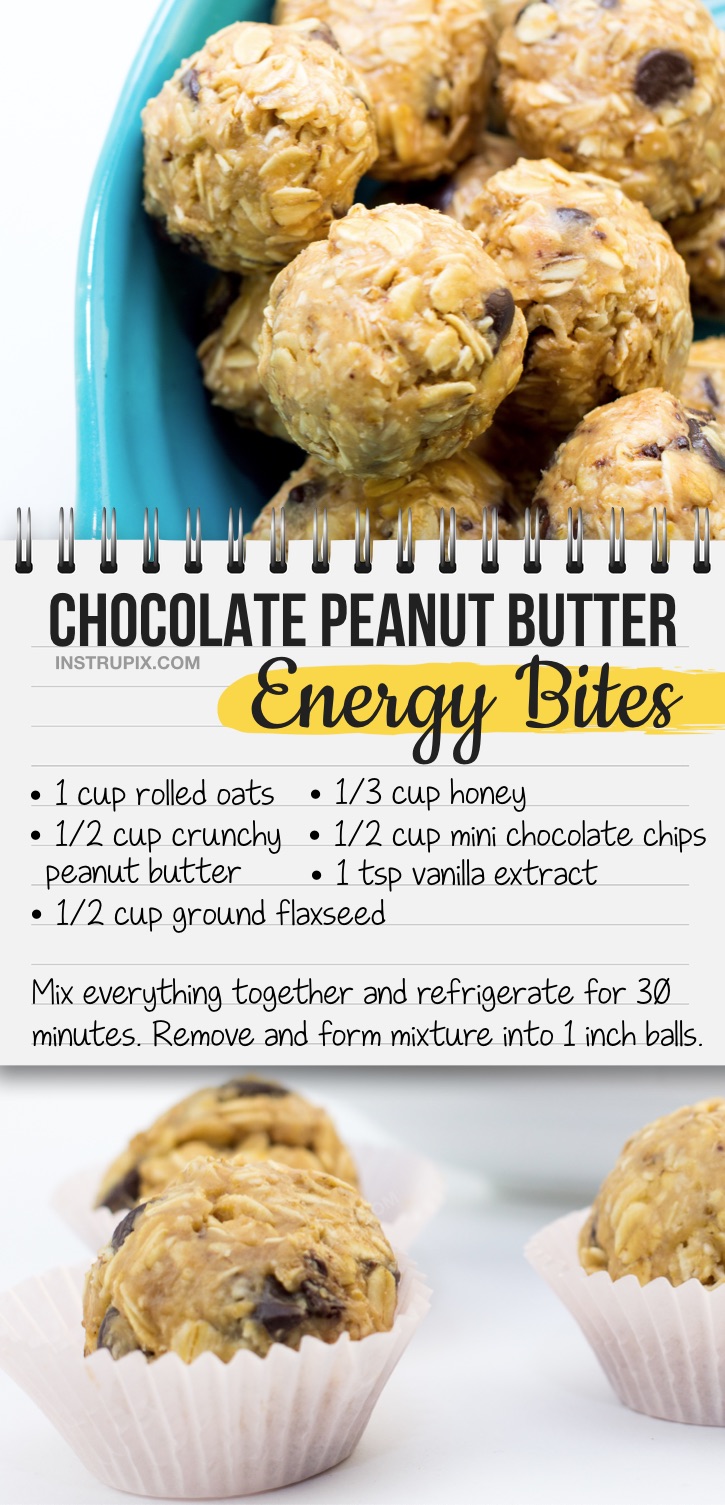 These Energy Bites are an amazing snack idea for on-the-go, especially if your kids play sports. It's healthy, yet packed full of easy to digest ingredients that will crush hunger and keep their energy up.
Simply mix together 1 cup rolled oats, 1/2 cup crunchy peanut butter, 1/2 cup ground flaxseed, 1/3 cup honey, 1/2 cup mini chocolate chips and 1 tsp of vanilla in a medium size bowl until well combined.
Place the bowl in the fridge for about 30 minutes, remove, and form bite-size balls with the mixture. Keep them stored in the fridge for later.
You can also add other optional ingredients to the batter such as chia seeds, shredded coconut, raisins, or anything else you'd like.
P.S. Because the different brands of peanut butter are not created equally, you may need a little more honey or peanut butter to get the ingredients to stick together (just depends on the moisture level in your peanut butter).
4. Peanut Butter Cheerio Bars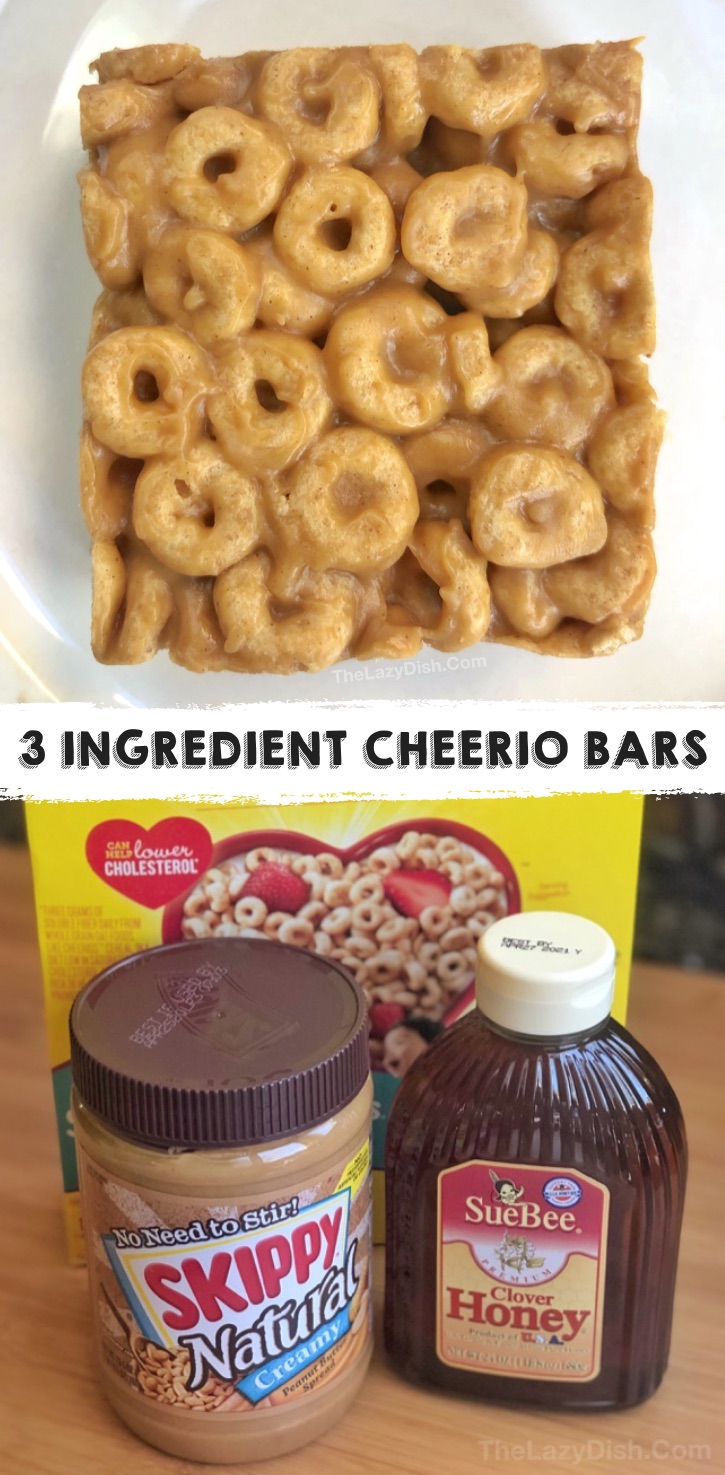 These are Peanut Butter Cheerio Bars are absolutely delicious and made with simple ingredients! They're perfect as a last-minute breakfast idea or after school snack.
3/4 cup peanut butter
1/2 cup honey
3 cups Cheerios
Simply melt the peanut butter and honey together either on your stove or in the microwave. Mix in 3 cups of plain Cheerios, stir, and then pour the mixture into a parchment lined 8×8 baking dish. Press the mixture down so that it's compact, cover, and then refrigerate for at least an hour before slicing. You can get the full detailed instructions over at my other blog, The Lazy Dish.
5. Broccoli Cheese Cups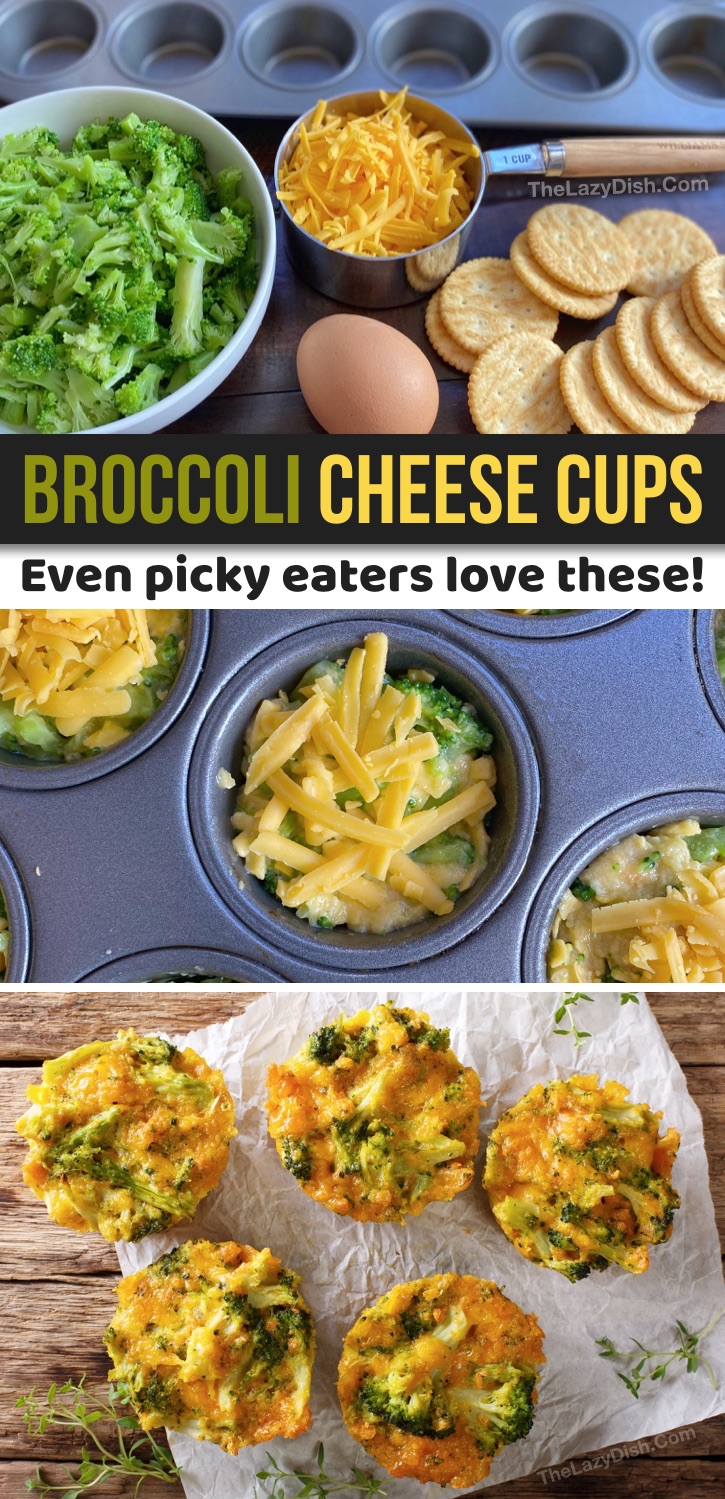 Kids, teens and adults love these healthy and delicious Broccoli Cheese Cups. They are super quick, easy and fun to make with simple ingredients: broccoli, cheddar cheese, Ritz crackers, an egg and seasoning to taste. Get the full recipe and instructions over at The Lazy Dish.
6. Chunky Monkey Banana Bites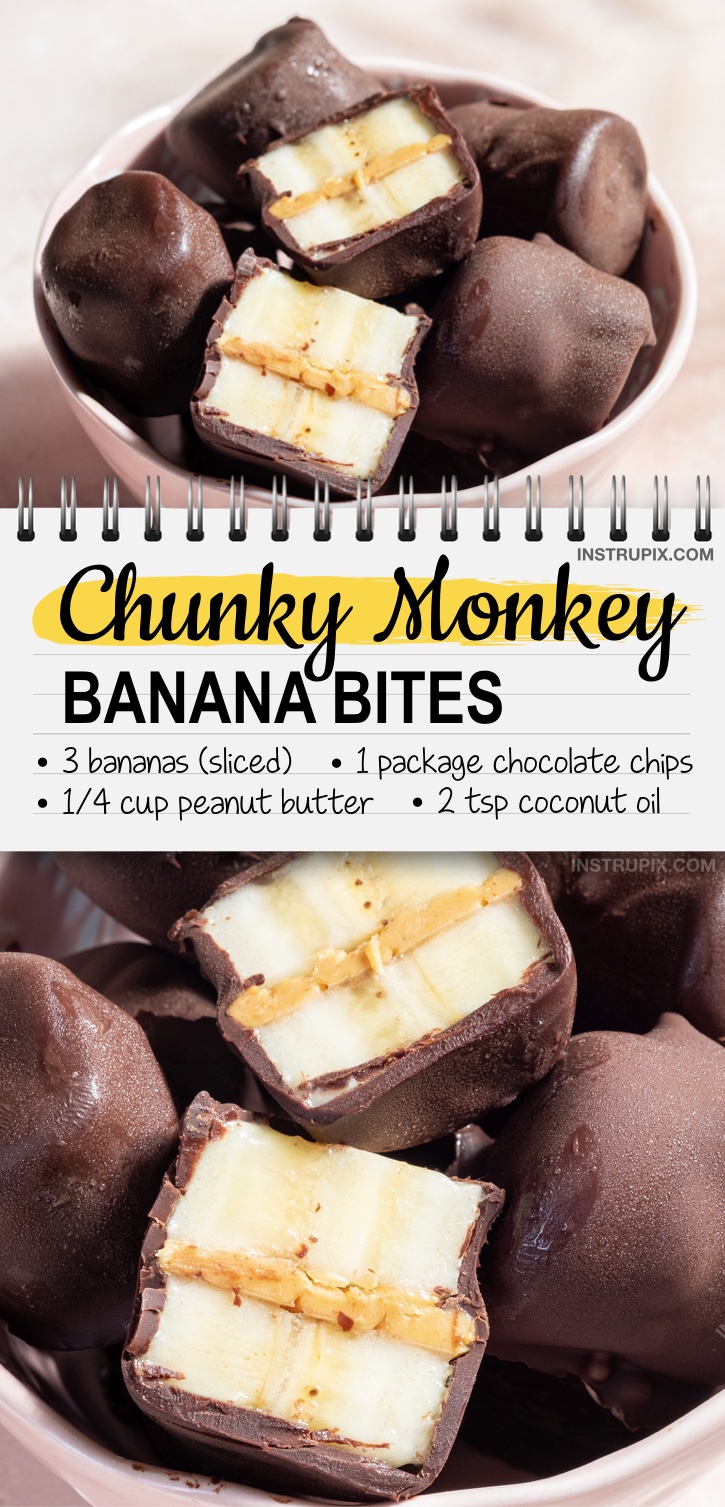 A treat you can feel good about. 🙂 These frozen chocolate peanut butter banana bites are made with just a handful of ingredients that taste like dessert. Not Enough Cinnamon has the best detailed instructions including a video on how to make these. Go check it out!
7. Banana Oat Muffins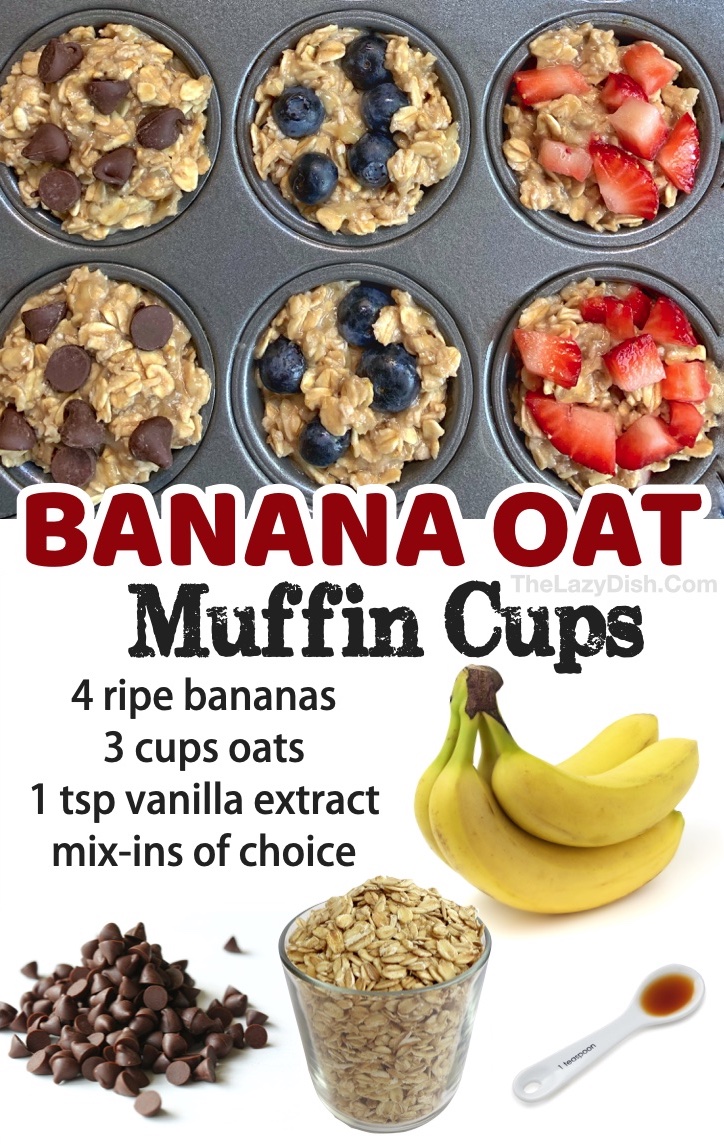 Just 3 ingredients! This clean eating snack is one of my best reviewed recipes, and your kids would never guess that they are actually healthy. They are great for both breakfast and snacking throughout the day. You can find the full recipe & instructions over at my other blog: The Lazy Dish
8. Cookie Cutter Snacks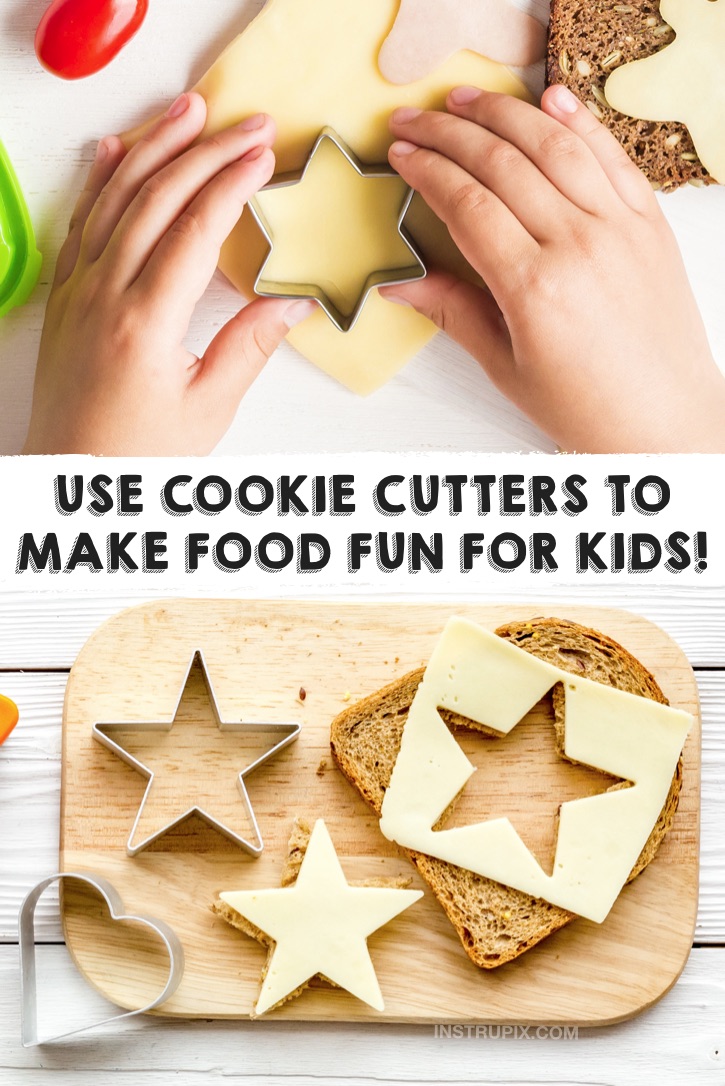 This one may seem obvious, especially if you like playing around with food like me, but I've found that using cookie cutters to make fun shapes in everyday food works like a charm to get your kids excited about eating. Trust me, they'll even dig in to healthy snacks like cucumber slices when they are shaped like a star.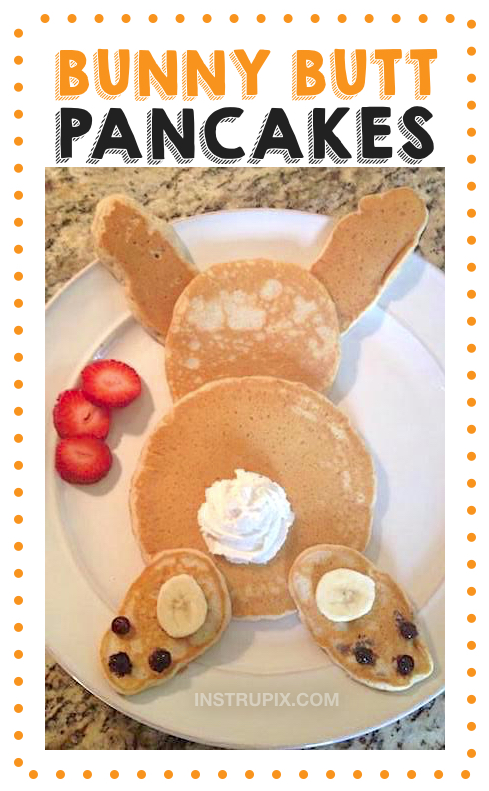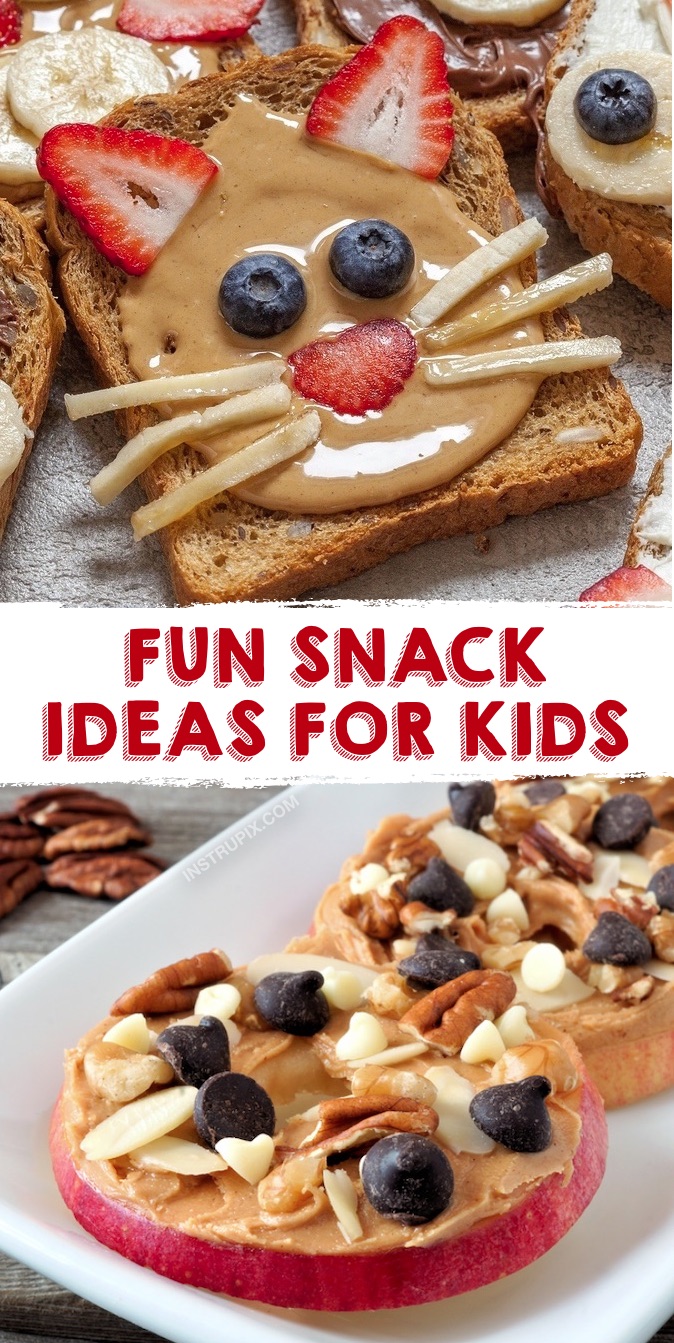 Leave a comment...