Disclosure: Some of the links below are affiliate links which means I may earn a commission if you click through and make a purchase.
I've been a on a natural kick lately (super paranoid of the ingredients in mass produced products), and have recently discovered all of the natural benefits of Indian Healing Clay! I've found that making your own homemade products is a lot easier than I could have ever imagined– most of them only require a few ingredients, minus all of the preservatives and unnecessary additives!
it's super easy and effective!
This mask has become one of my favorite homemade products because it's super easy and effective! If you suffer from acne, large pores, black heads or simply just want to soften your skin like never before, you've got to try this mask.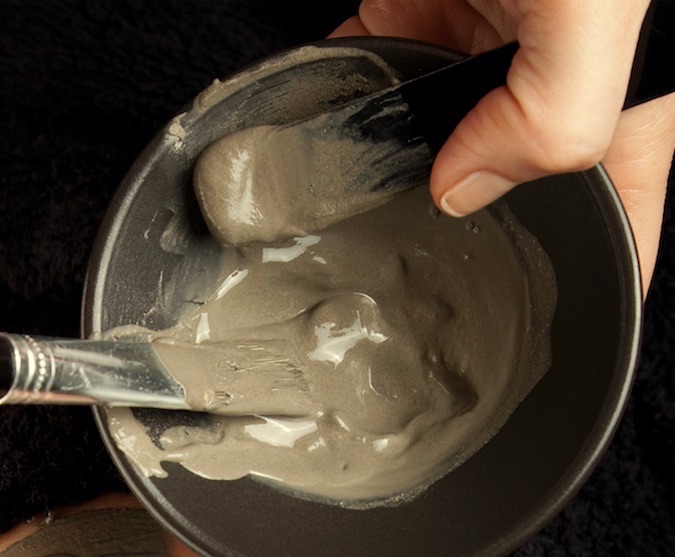 INGREDIENTS:
INSTRUCTIONS:
In a plastic or disposable container, mix equal parts of the two ingredients together until you get a smooth, thick, cream-like texture. I just eyeball it, so the measurements are not exact. Start with the clay, and then keep adding the apple cider vinegar until you get the right consistency. You really don't need much to make one application.
Apply a thin layer to your face, neck and/or chest and leave it on for 15-30 minutes. You will feel it pulling your skin super tight! Don't get it too close to your eyes or the apple cider vinegar will make them burn a little. Rinse off with warm water.
TIPS:
Indian healing clay is a bentonite clay that has many health and beauty benefits! It combats so many skin conditions including acne, blackheads, large pores, fine lines, and dull skin. But, it's mostly known as a detox that naturally pulls impurities and toxins from your skin. You can read reviews here.
You can make make a batch of this for future use, but it will expire after a week. I've made a large batch of this before, only to go back to it a few weeks later to find mold growing inside. Don't make more than you will use in a week at one time.

Leave a comment...