A Homemade Body Butter For Super Soft Skin
I've been cleaning out my bathroom cabinets lately and tossing all of those store-bought products that have an ingredient list that looks longer than a DMV line! It's about time we started actually thinking about what we are putting on our skin (which is then absorbed into our body causing who knows what kind of havoc).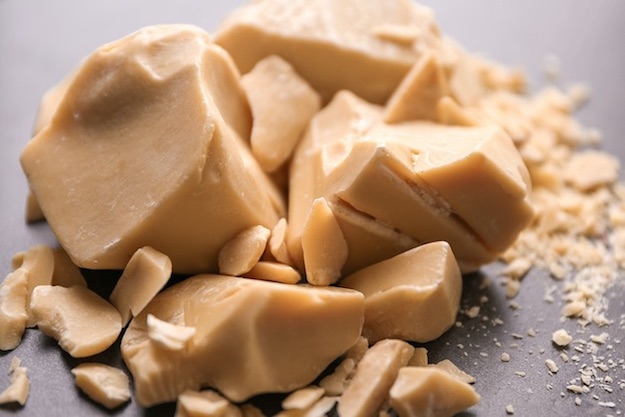 This easy DIY night cream is made with just 3 ingredients, and let me tell you… it's so luxurious!
This creamy body butter perfect for moisturizing, fine lines and healing dry, dull skin. I use it on my face and neck before bed, and sometimes my heels, elbows, or any other part of the body I feel could use a little love.
Disclosure: Some of the links below are affiliate links which means I may earn a commission if you click through and make a purchase.
Easy & Luxurious Homemade Night Cream
Ingredients
3

tbsp

cocoa butter

4

tbsp

coconut oil

1

tsp

vitamin e oil

3-4

drops

your favorite essential oil

(optional)
Instructions
Remove from heat and let cool for 5 minutes. Whisk in the vitamin E oil and the optional essential oil.

Cover the bowl with plastic wrap and place in the fridge for about an hour.

Remove from the fridge, and whisk vigorously until the mixture become fluffy.

Cover with plastic wrap again and refrigerate for about 30 more minutes.

Whisk again and store in a small container with a lid (a 4 ounce mason jar works well).

Apply to your face, neck and/or chest every night before bed!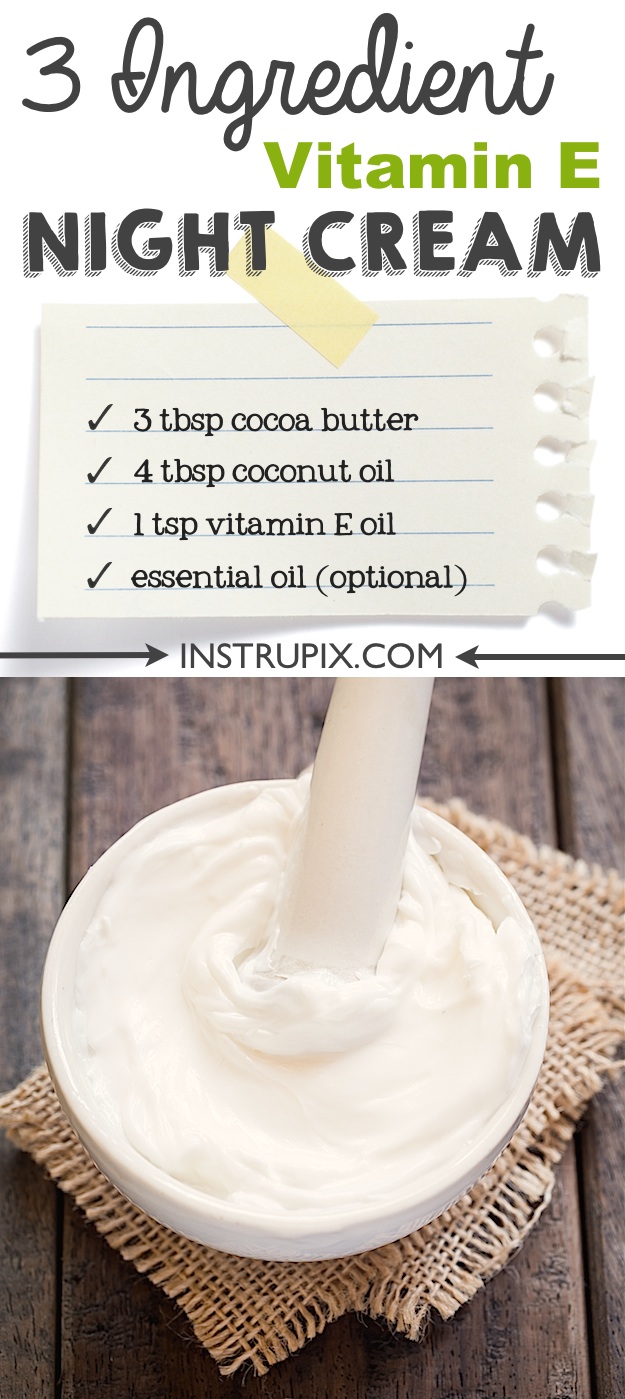 Leave a comment...