These simple ingredients make for the most wonderful dip. Serve it with Fritos!
If you like to party and eat good food, but you're super lazy like me, then this appetizer was made for you. Simply layer these 3 ingredients together in a pie dish, and bake for 25 minutes. That's it! This creamy dip is absolutely delicious served with Fritos Scoops.
Feel free to use any chili that you would like. You could even use a can of vegetarian chili. The cream cheese and cheddar are hearty enough to skip the meat. I personally prefer chunky chili with beans, but to each their own.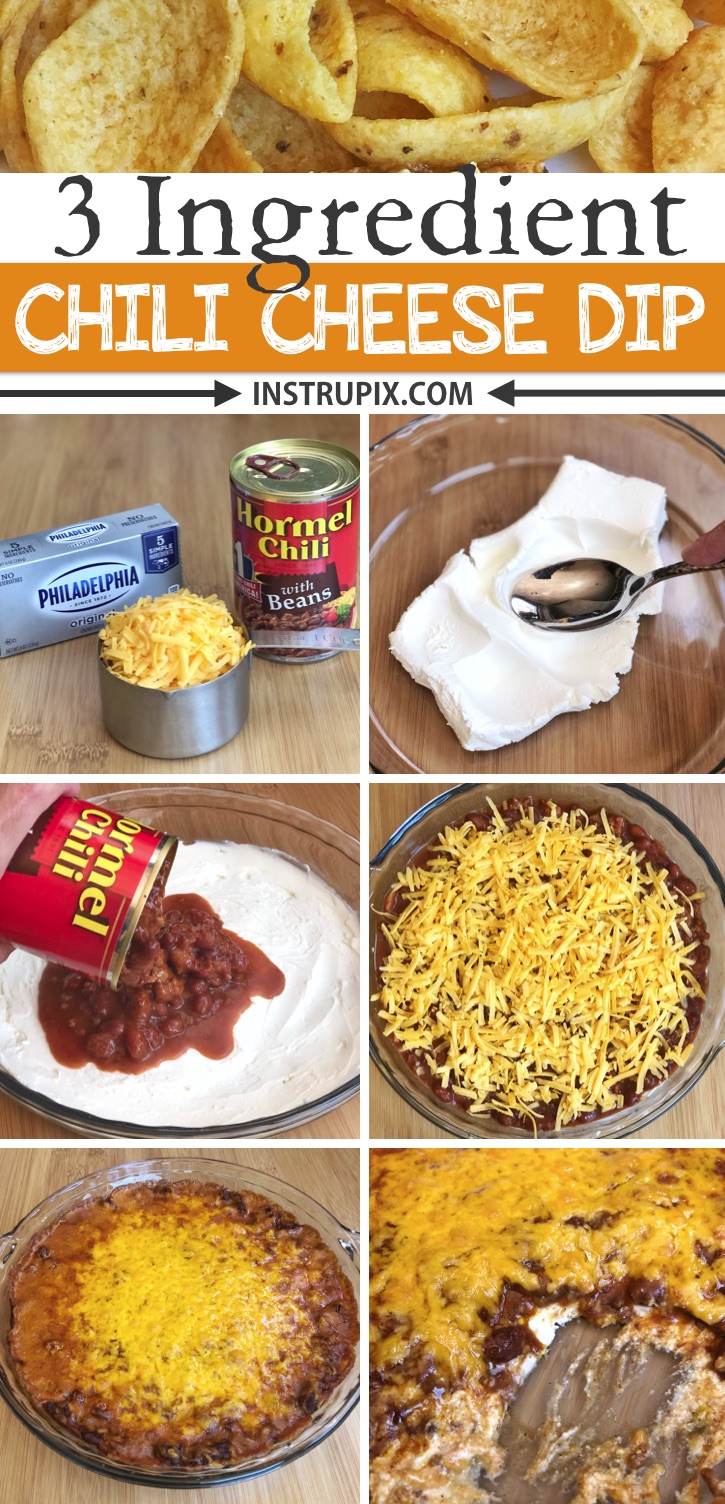 As you can see, the ingredients are very simple. I'm a HUGE cream cheese fan, so I always go for dips that include it.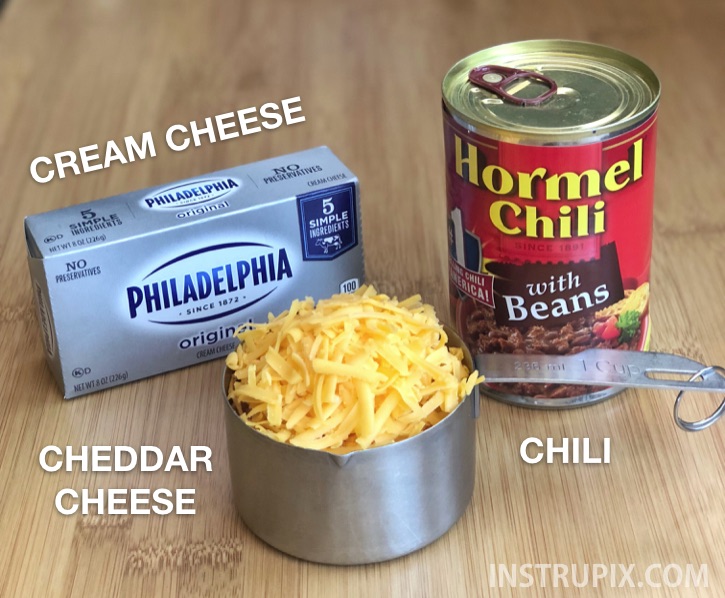 First, use the back of a large spoon to evenly spread the cream cheese onto the bottom of a glass pie dish.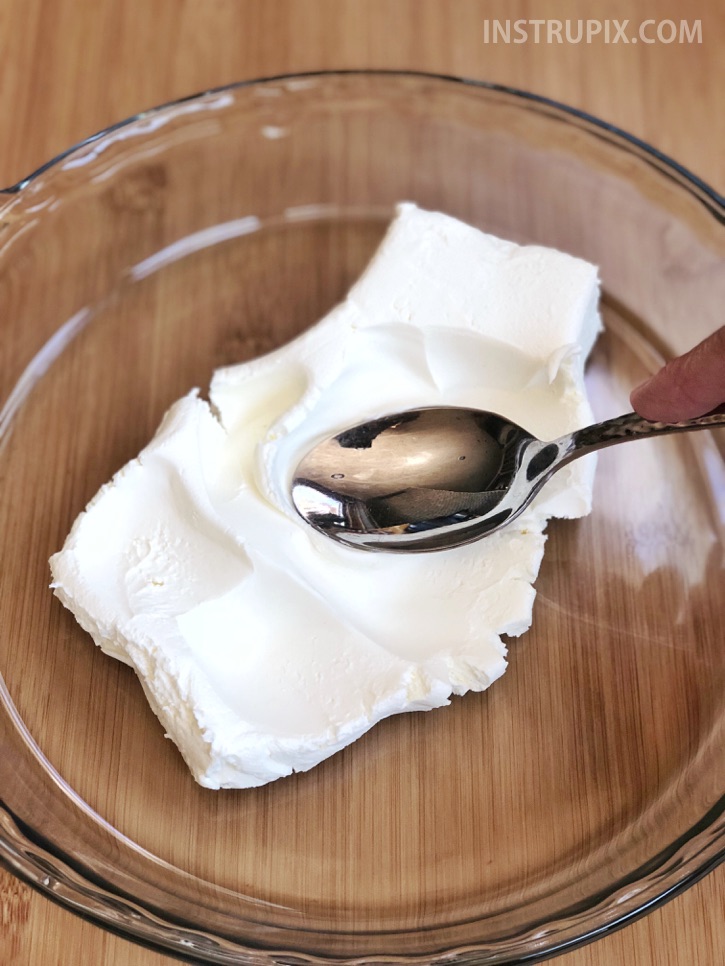 It should look something like this.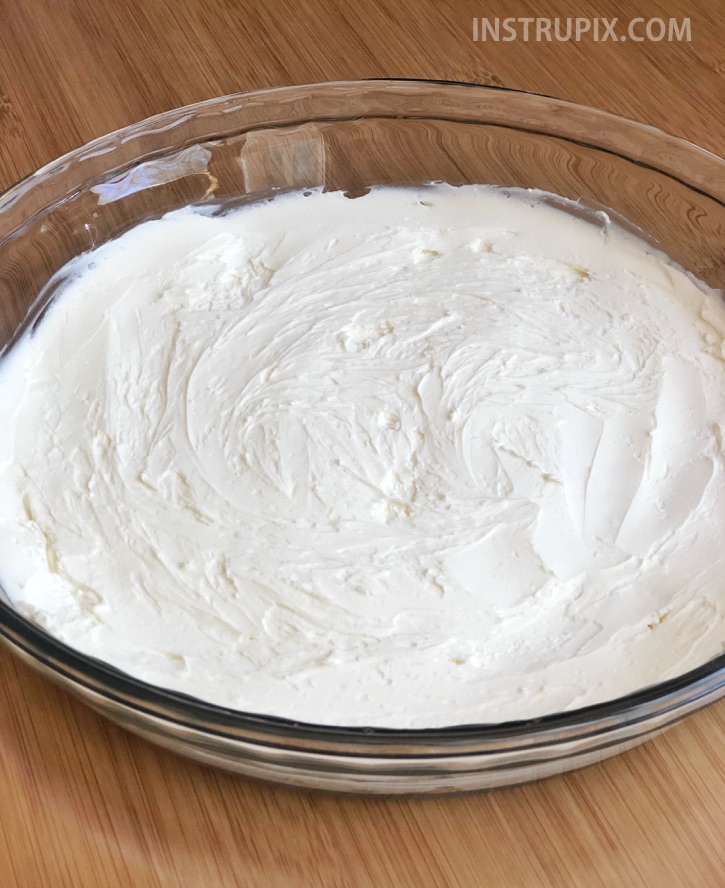 Next, spread the chili over the top of the cream cheese.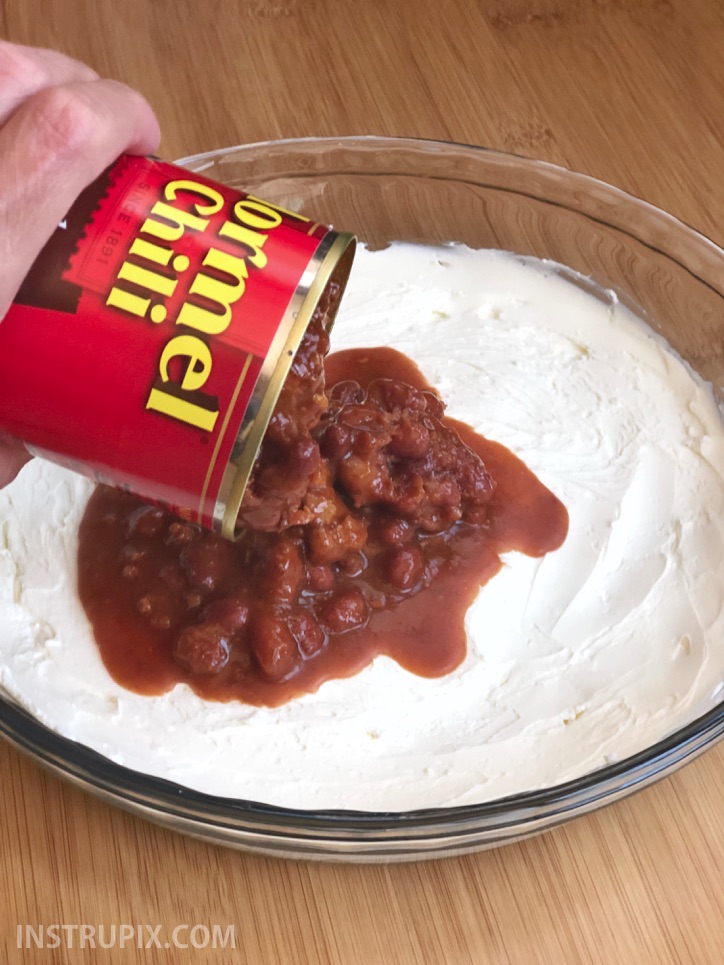 Sprinkle the cheese over the top of the chili. I used one large cup, but you can NEVER have too much cheese, right?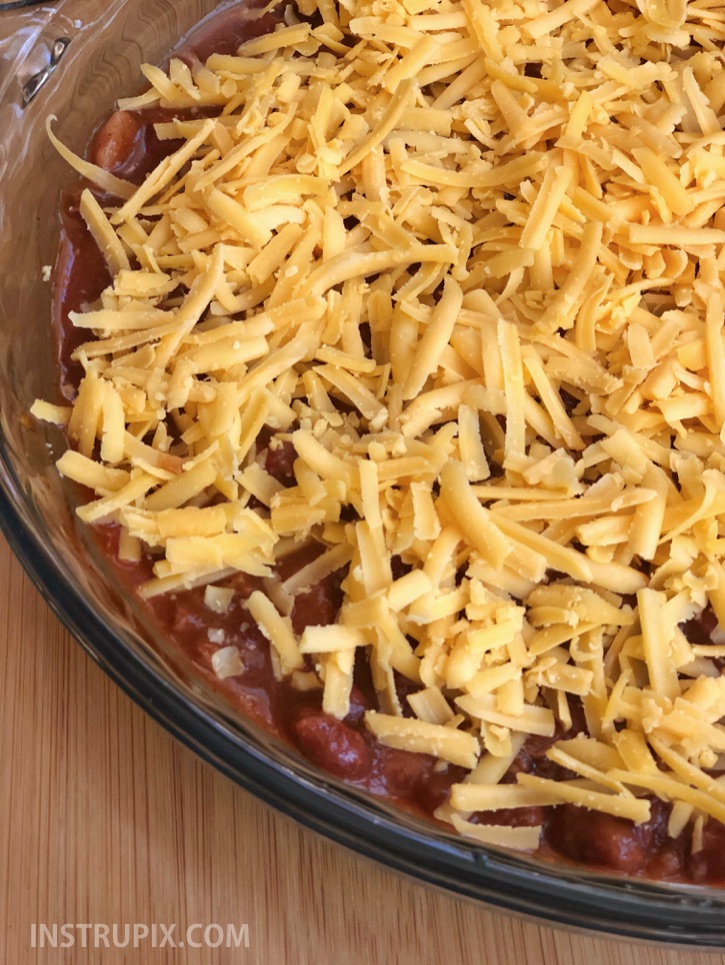 Break out that bag of Fritos because you are getting close to dipping time.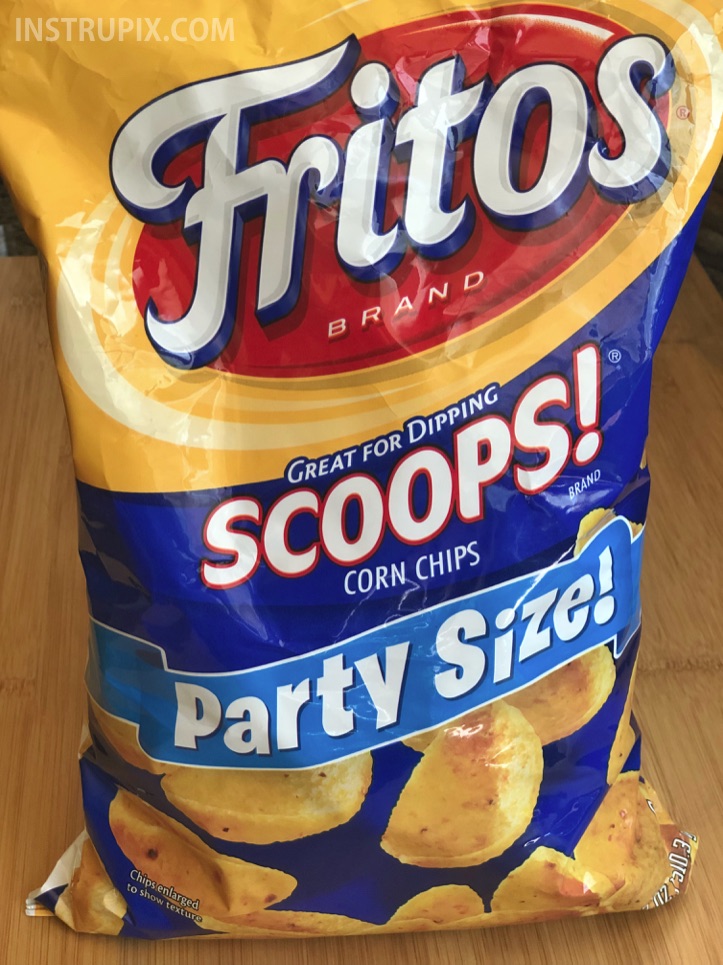 Place the pie dish in the oven and bake at 350 degrees for about 25 minutes.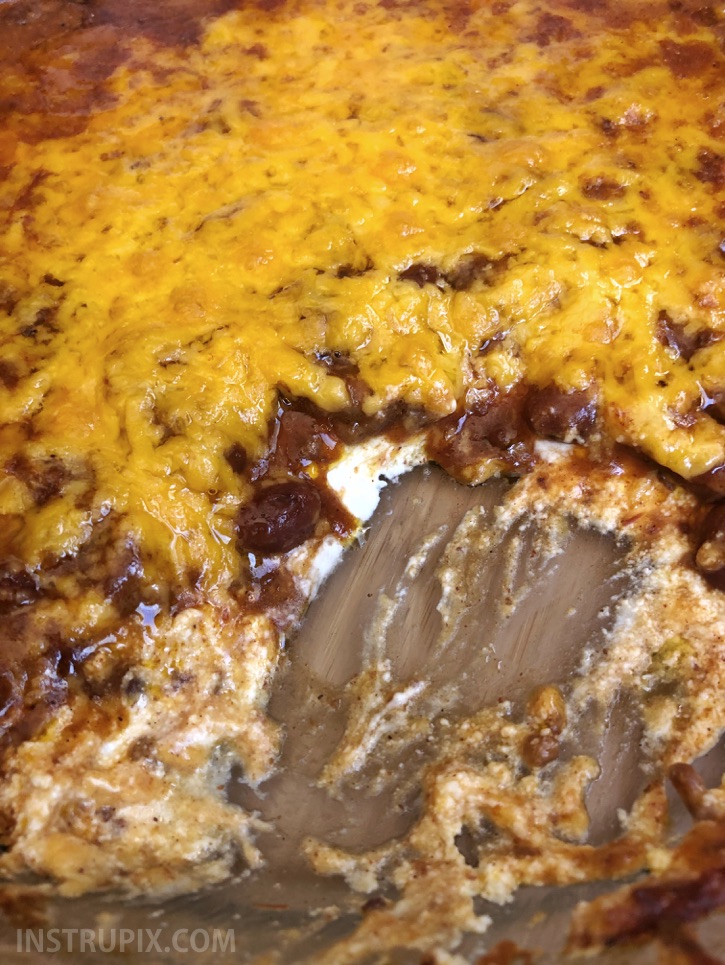 Oh my goodness!!! It's so good. Everyone will be asking you for the recipe.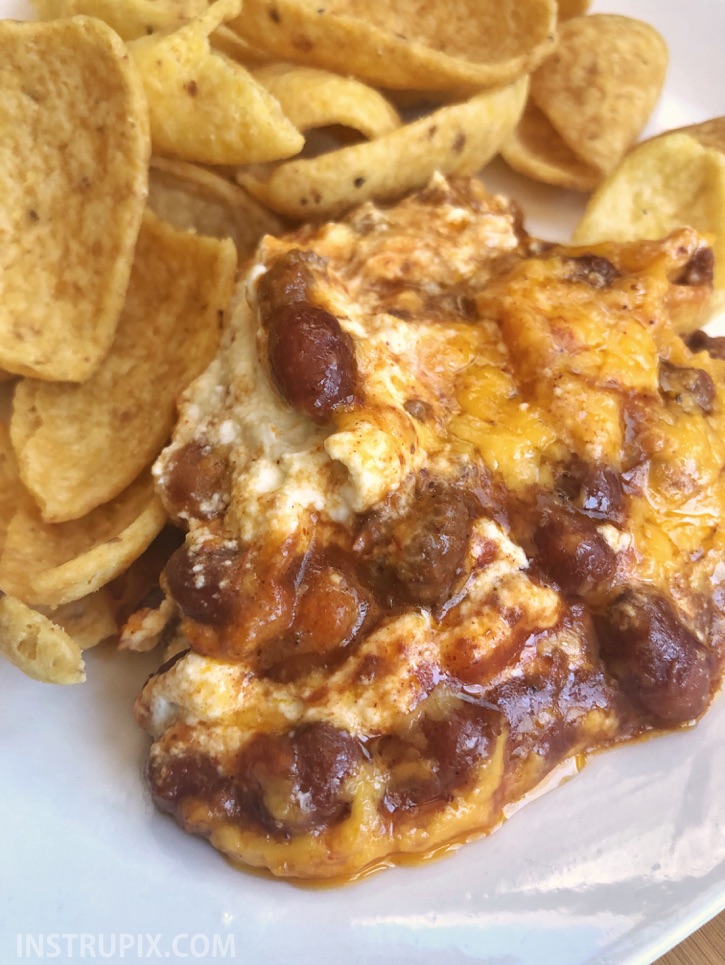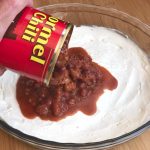 Easy 3 Ingredient Chili Cheese Dip (The BEST party appetizer!)
This quick and easy appetizer dip is a real crowd pleaser! Serve it up with Fritos Scoops for the ultimate finger food. You can make it ahead and simply throw it in the oven just before serving.
Ingredients
1

15 oz

can of chili

1

8 oz

block of cream cheese

1

large cup

shredded cheddar cheese

1

bag

Fritos Scoops

(or any chip you'd like)
Instructions
Preheat your oven to 350 degrees.

Using the back of a large spoon, spread the cream cheese evenly on the bottom of a glass pie dish.

Next, spread the chili over the cream cheese.

Spinkle a cup or more of shredded cheddar cheese over the top.

Bake for 25 minutes. That's it! Serve with Fritos Scoops or tortilla chips.
Don't forget to Pin for later! 🙂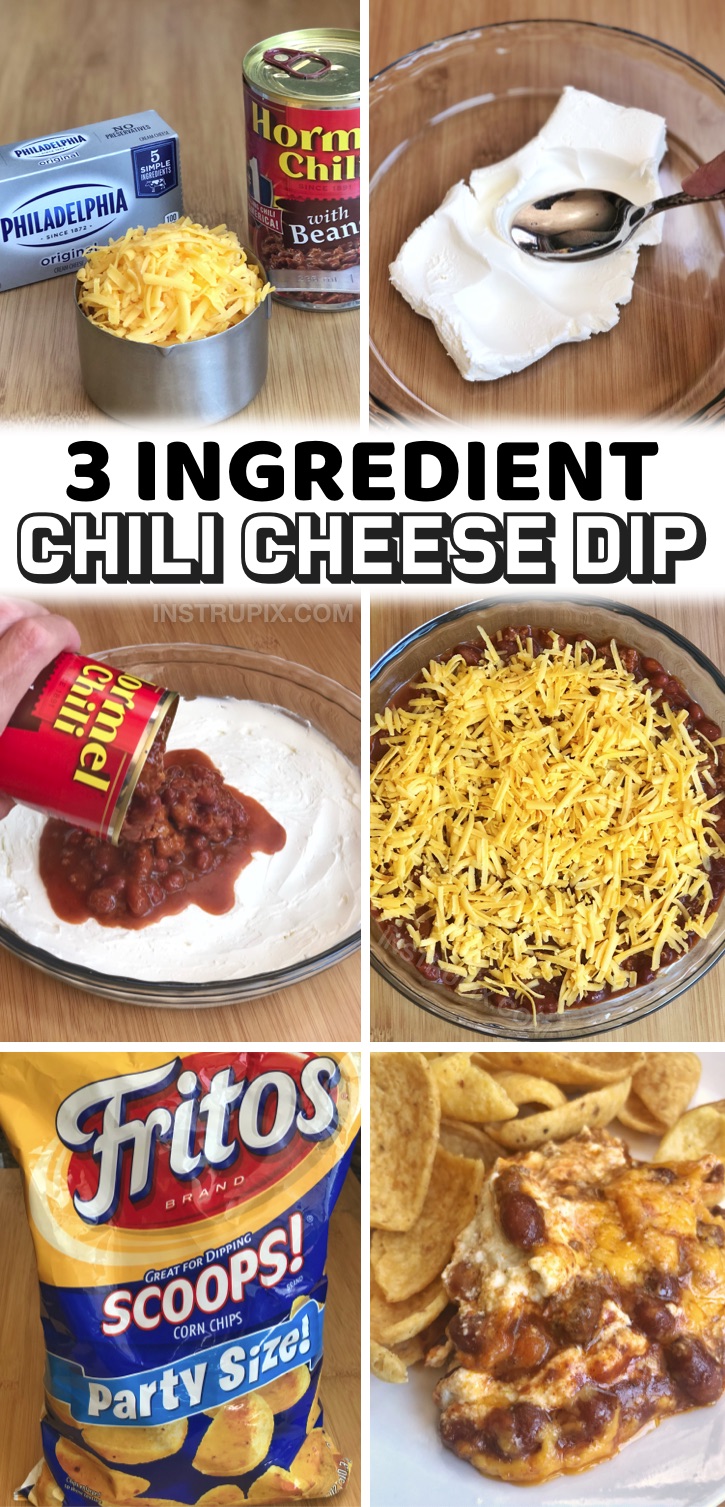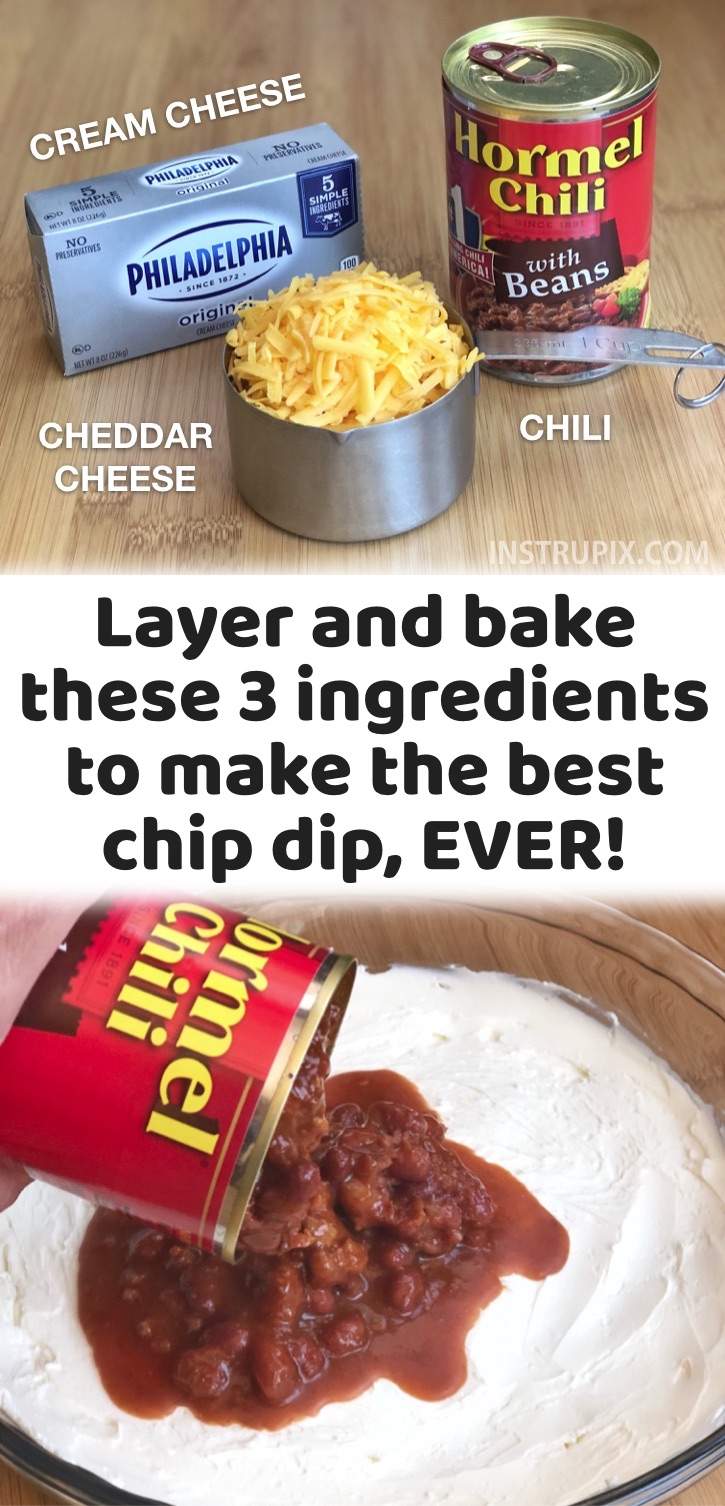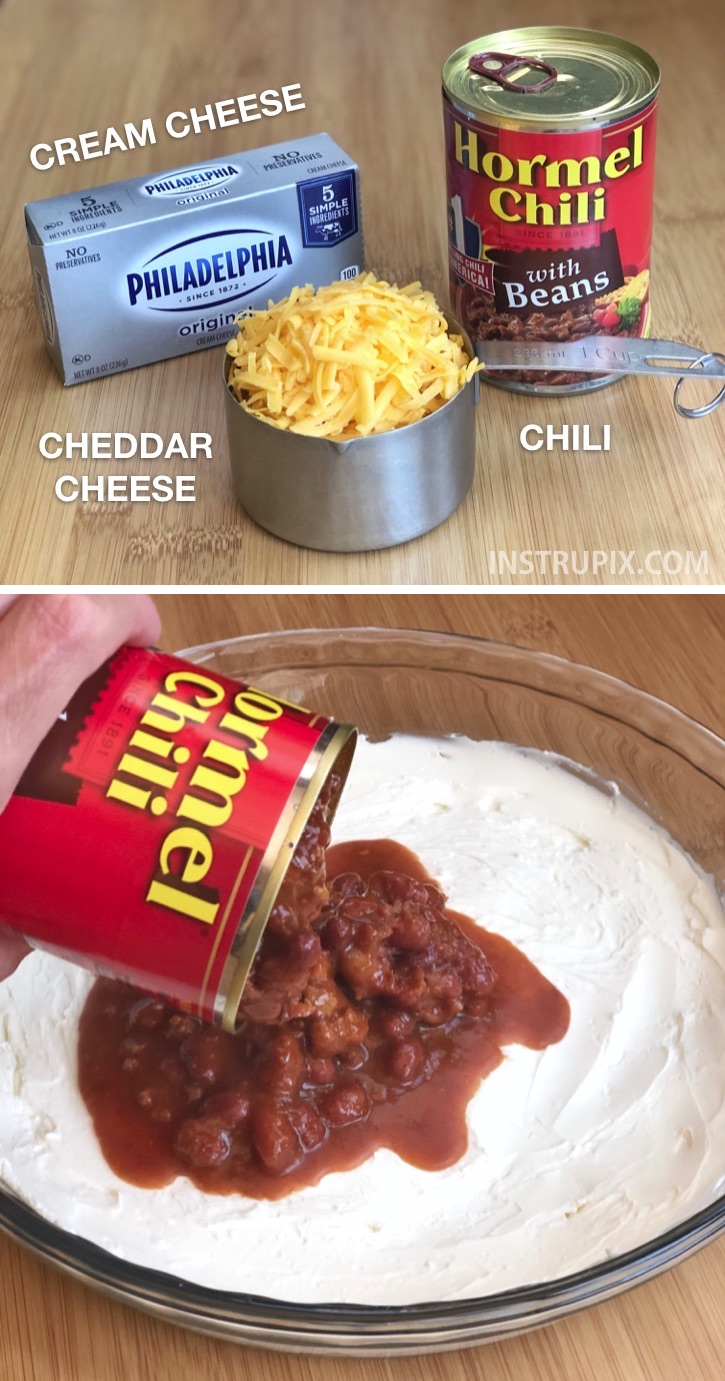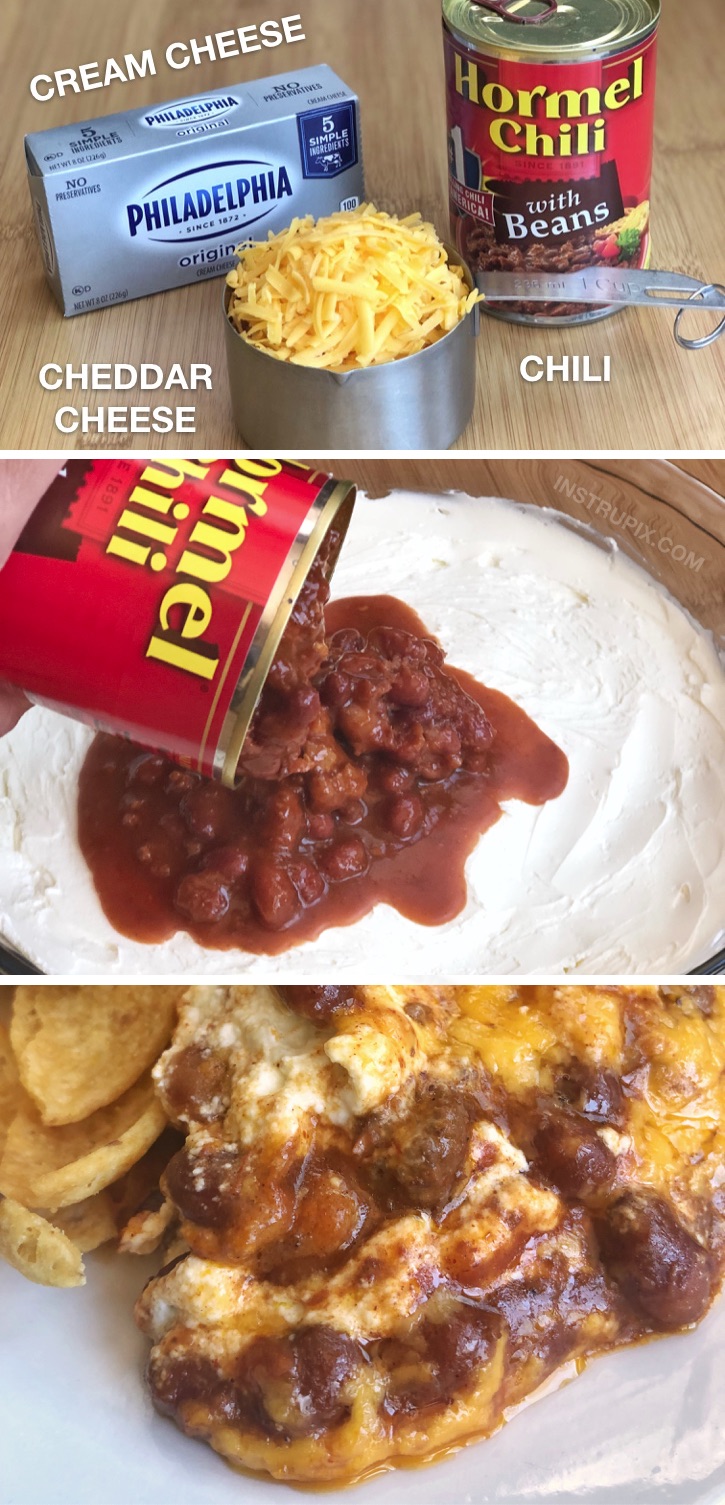 Leave a comment...